Our office at BPI-Philam Life offers a creative and ergonomic work environment with an overlooking view of the bustling Ayala Avenue. Members are given access to work pods, meeting rooms, and shared spaces. The pantry in the middle bridges the two sides of the office, functioning as the ideal spot for social interaction. When creating optimal office spaces, we imagine an environment where there's something to get you psychologically engaged and will let you work in a space that makes you feel happier and work better, which is why we spruced up our office with indoor plants and murals to brighten your work experience.
All-inclusive Amenities
Well-designed Work Zones
Purposefully designed & furnished private offices, open workspaces and conference rooms.
Concierge Support
Concierge service and onsite staff for your everyday assistance.
Common Areas
Complimentary member access to lounge areas, pantry, work booths, and meeting rooms.
Super-fast Internet
High-speed Wi-Fi connectivity and top-notch in-house IT support.
Unlimited Coffee
Unlimited bean-to-cup coffee and alkaline water.
Cleaning Service
Cleaning and maintenance service to ensure the entire office is in tip-top shape.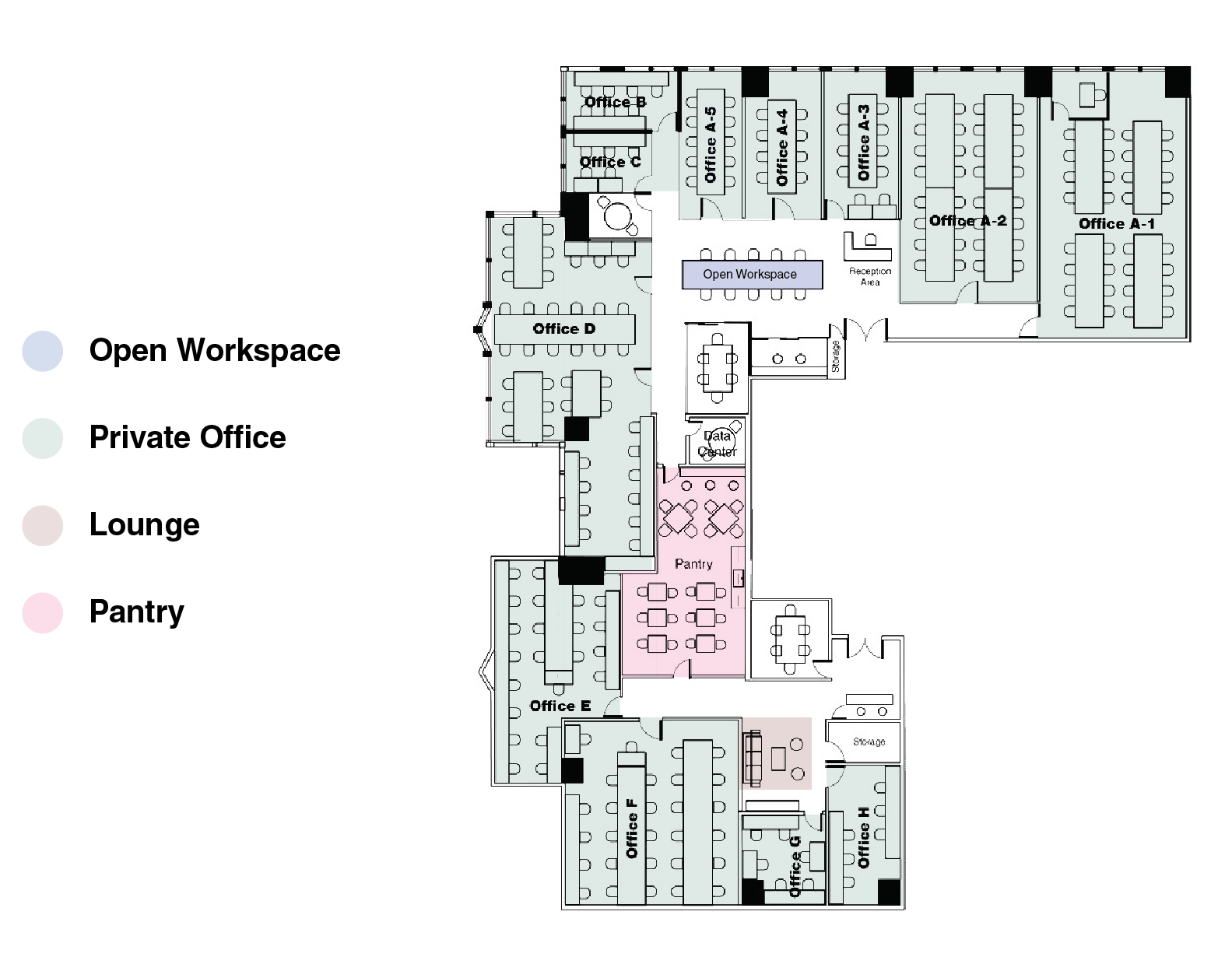 Conveniently situated along Ayala Avenue, which is a major thoroughfare in Makati, BPI-Philam Life is easily accessible by commute or by car. The 32-story office tower reflects the business district's dynamic spirit of entrepreneurial growth and innovation. With its state-of-the-art building management system, a ten-level parking facility, ten elevators, and a telecommunications backbone connection of almost 4,000 lines with provisions for fiber optic lines on every floor, the building offers everything needed by any vigorous business looking for a superior location in Makati.
Interested in this space?