8 Romantic Date Ideas That Are Perfect Not Only For Valentine's Day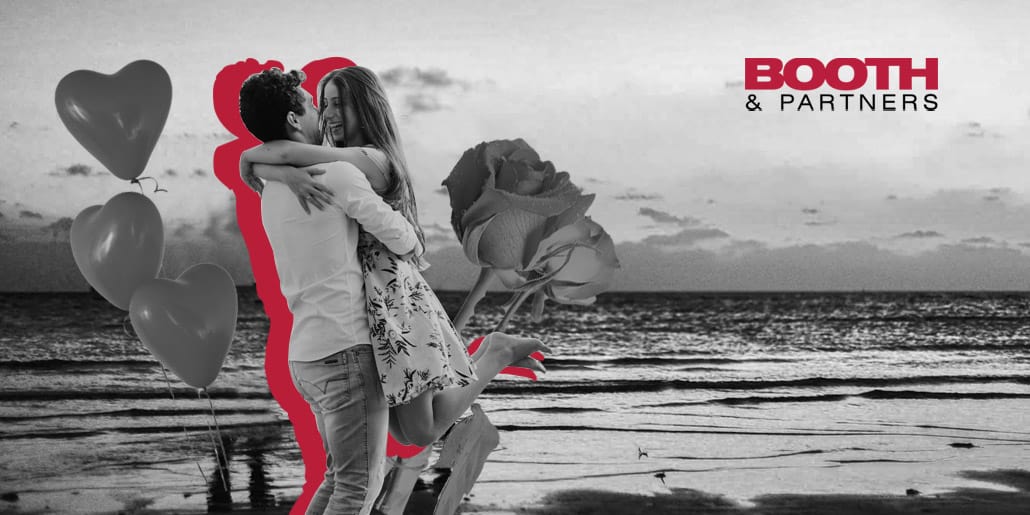 Valentine's Day is fast approaching, and let's face it—when it comes to dating, the end result is either one of two extremes: great or awful. There's really no in-between. But if you've been together for a long time, going out on February 14th isn't really a big deal, unless you make it one. Dating is only fun in the beginning, others might say. Over time, that initial euphoria fades slowly, life resumes its normal course, and we go back to living our normal days. That is, if we choose to live such normal, mundane lives without having to give a bit of zing to and spark up our relationship with our partner.
We've listed down thrilling and fun date ideas if you want to veer away from the typical movie-dinner date because, well, we believe your partner deserves better than that.
Ride the waves of La Union
A mere 4-hour drive from Manila, the municipality of San Juan in La Union is home to one of the best surfing spots in the Philippines. It's known for its pristine waters, several hubs of activities where you can find the best nightlife, and of course, the incredible waves. February is still considered peak season with the waves reaching up to 2-3 meters on a good swell. You can start your day together with a cup of coffee at El Union, followed by an hour-long trek to Tangadan Falls and wade through knee-deep brooks, have an appetizing lunch at Tagpuan sa San Juan, go for an afternoon dip at the beach, and to cap off the day, watch the most stunning sunset you'll ever lay your eyes on, side by side while holding each other's hands.
Explore the historic streets of Intramuros
There's no better place to reconnect with Philippine history than the walled city of Intramuros. Wander beyond its enormous stone arches, bask in its Spanish colonial homes, and get mesmerized by the immense beauty of its churches that stood the test of time. The best moment to take a stroll is at nighttime. Cruise through Intramuros' lighted streets on a bicycle with your partner and take photos of its well-kept gardens and cobblestone roads.
Discover your roots at the National Museum Complex
The complex houses four attractions that not only teach us about our rich culture and national identity, but also offer picturesque interiors and landscapes—all perfect for that Instagram post. Since there's no entrance fee, the complex can get pretty crowded especially on weekends. It's best to visit the museums during weekdays to avoid the flock of families. Be sure to get that perfect romantic picture with your loved ones in front of the Tree of Life, an imposing architectural masterpiece in the atrium of the National Museum of Natural History.
Scour through Binondo's gastronomic landscape
This food crawl won't be your typical restaurant setting as most food is made fresh daily and rolled right in front of your eyes. Home to the oldest Chinatown in the world, Binondo has seen centuries unfold before its eyes—having been established during the Spanish period and eventually becoming an active place of commerce for Chinese traders. Drool over the best dumplings at Dong Bei Dumplings and top it off with your go-to Chinese meryenda: tikoy, machang, and hopia! You can even drop by Divisoria and score some thrift items for a hundred bucks. Convenient, right?
Ride the gondola at the Venice Piazza
While the Venice Grand Canal Mall is blessed with cafés and pastry shops, its main attraction is the gondola ride that will take you around the plaza. It emulates the romantic vibe of the original canal in Venice, Italy. It's also a great way to catch a glimpse of the extraordinary edifices of European architecture. After the tour, you can take your loved ones on a gastronomic trip to a variety of cuisines from Asian to Western that will definitely satisfy every palate.
Bring your A-game and play at board game cafés
Nothing perks up a relationship quite like a stimulating game with your partner. These cafés are like a haven for competitive players and even newbies alike, which are perfect for bonding and waiting out the hellish traffic at the same time. It's also a wonderful opportunity to take a breather from the glare of your cellphones or laptops and relish some good old-fashioned human interaction. Not only that, you can also munch on some delicious treats while going at it! Visit the Ludo Boardgame Bar & Café, Laruan Atbp. Café, and Play Nation Philippines for your board game fix.
Sing your heart out and catch live bands
It's no surprise that music brings people together. Studies show that listening to music and singing together have been proven to directly impact neurochemicals in the brain, many of which play a role in closeness and connection. Much like basketball, music is like a religion in the Philippines. That's why almost every day, there are gigs, concerts, and social events that are happening simultaneously all over the country. When it comes to the local music scene, 70's Bistro, Route 196, SaGuijo, and 19 East are considered an institution for mainstream and indie bands alike. You can also visit the University of the Philippines in Diliman and attend the UP Fair, an annual 5-day musical fest in February beloved not only by UP students but also other hardcore band fans. There are food stalls and carnival games for you to enjoy while rocking out and getting sentimental to the most eargasmic local songs.
Go on more adventures together
Getting away from the hustle and bustle of the city every now and then has become a necessity in this day and age. Go to the beach, climb mountains, learn about other cultures, and explore the wilderness to feed your souls with experience. From the first romantic weekend getaway to overseas trips, the highs and lows of traveling together can strengthen the bond you share with your other half. Planning trips, navigating unknown cities, and coping with unexpected challenges bring out the best in you. You see each other at your best and worst. Not only do you get to know each other's quirks, but you also gain new perspectives, together. With a deeper understanding of each other's standpoints, a new outlook towards life may arise and unclear plans become thought-out, achievable goals.
Simply put, a relationship is like a plant— it needs to be constantly taken care of, so it won't wilt. It's important to liven up your relationship with your partner from time to time. This could be in the form of a gift, some quality time together, or a nice, romantic dinner. You really don't have to wait for Valentine's Day to conjure up an awesome idea for a date. Sometimes all you need is creativity (and some money, of course) and you're good to go. After all, keeping the fire burning in your relationship will result in more positive outcomes, allowing you to overcome challenges and embrace mistakes together.
Discover more about outsourcing and
how you can maximize it for your
business success!
Get a copy of our E-book: Guide to Outsourcing.
DOWNLOAD NOW