6 Benefits of Digitally Transforming Your Company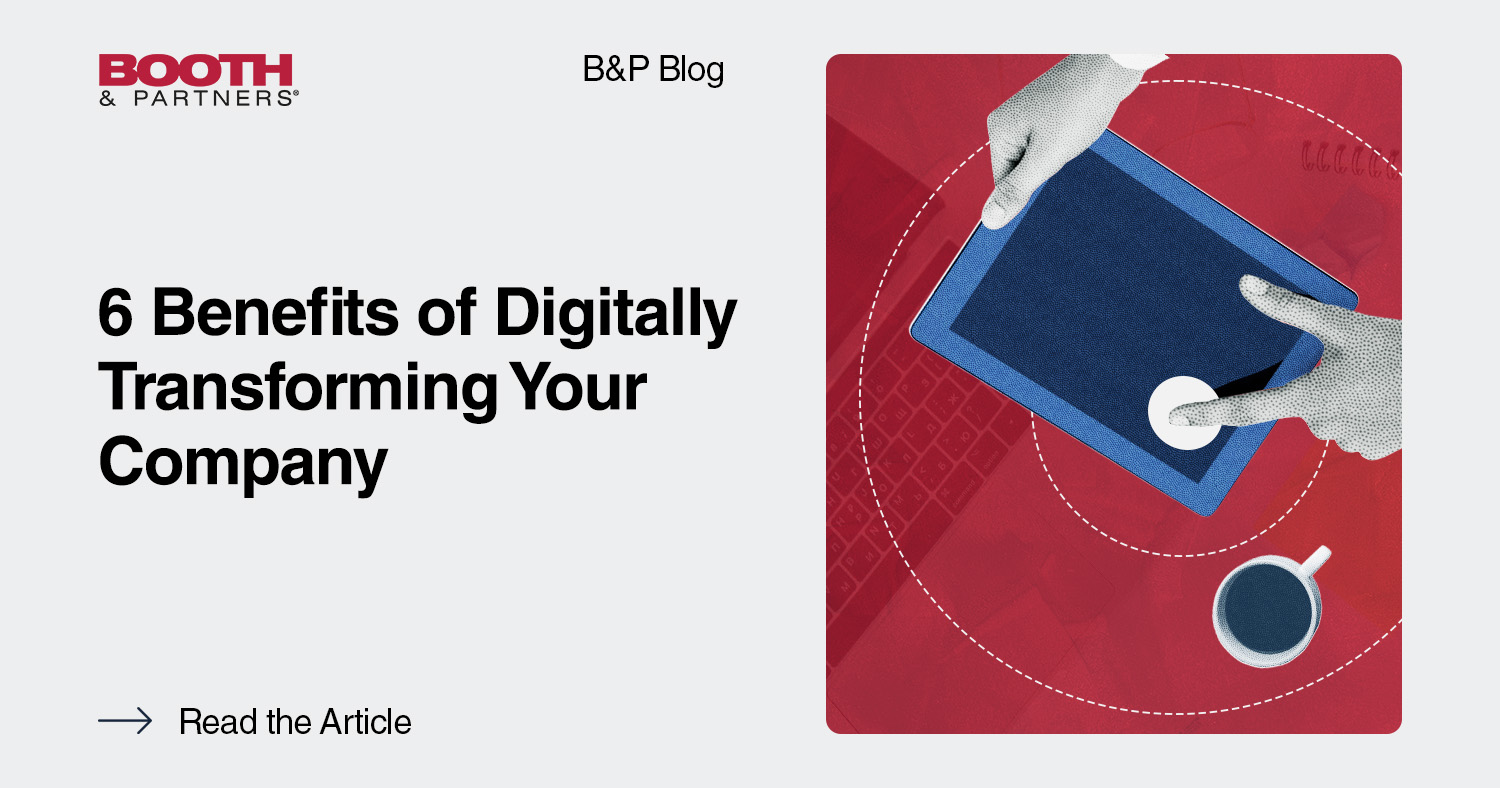 As the world continues to take digital innovations in stride, it's clear that businesses must adopt tech into their process to stay relevant and ahead of their competitors. Companies need to have an established presence in cyberspace to continue meeting the market's demand and create a streamlined workflow to differentiate themselves from the competition.
Now that the world is experiencing a constant influx of technological innovations and becoming more accessible across the globe, the number of internet users has also risen exponentially. There are now 5.16 billion internet users around the world, which means that given the right strategy, you can engage with more people. But along with this wider reach, comes the possibility of increased customers.
Having more customers is an excellent problem to have, but it can turn into a nightmare if you can't keep up with their demand. This is where digital transformation comes in. When you start to lace your company's process with software, you automate parts of the process that are prone to mistakes and improve your business workflow.
In this article, we tackle what is digital transformation and what benefits you can reap by applying this to your company.
What is Digital Transformation?
Digital transformation is the practice of integrating technology into your workflow. Different industries have revolutionized their workflow with this action. With this transformation, industries have experienced a boost in productivity, reduced errors, and created high-performing data-backed strategies.
The digital revolution takes different forms according to industries, various solutions are created to address unique problems. Here are some examples to help you understand:
The food and beverage industry has used software for their reservations, ordering, and checkout services. This has reduced waiting times, lowered food waste, and decreased costs.

Logistic companies such as UPS, FedEx, and DHL have revolutionized their business by establishing an up-to-date tracking system for their customers.

Financial institutions have used digital systems to improve their customer's experience through online banking apps.
While some people have worried that adding technology to parts of their process will diminish personalized service, the opposite has actually happened. Due to the automation of mundane tasks, employees now have more time on their hands to focus on their client's needs. So, whether it's as simple as adding a data entry system or as elaborate as making a mobile app, digital transformation will surely bring your business further.
What are the Benefits of Digital Transformation?
Above, we've enumerated examples of industries embracing digital transformation. While this revolution was slow and steady, it was accelerated by the pandemic. Timelines were compressed and global adoption sped up by at least 20 to 25 times faster than expected.
Now that companies have accepted digitalization, they now reap a myriad of benefits to their customer service and workflow. We've listed some of these below:
1. Simplifies the Way You Work
One of the biggest advantages that companies gained when they digitized parts of their workflow was that it simplified some of it. There was an increase in productivity and lesser data-collection errors.
This change becomes especially critical for small businesses if they want to keep up with the market's growing demand. The global commerce market is expected to grow by at least 10.4% this year so, organizations everywhere should brace themselves for this change.
Automating certain parts of your company's workflow can revolutionize your process. For example, if you run a retail store, you can use an inventory management software to help you keep track of your stocks across your various retail channels. Not only will this help you monitor inventory but, it can also give you a picture of which items are moving quickly so, you can focus on marketing other products.
2. Improves Your Customer's Experience
Once you and your employees get past the initial learning curve of your new system, you'll start to see how quickly your process has sped up. Now, this workflow improvement doesn't just positively impact your team, but it's also advantageous for your customers.
Customers will now have the information they need much faster and have easier transactions with your company. Aside from this, the digital space lessens the distance between you and your clients. This can be an opportunity for your business to listen to your customer's needs and to put out content that they want to see. Additionally, this can also be an avenue for you to address customer queries and complaints.
3. Breaks Down Location Barriers
As you shift your business to have newer digital touchpoints and continue to adapt to more remote working opportunities, you'll notice that paperwork is turned over much faster and that information is acquired quicker.
If before, you needed to find a person to sign the documents you needed, now you can simply email them and ask them for a digital signature. In addition, you can start to store critical business information in a cloud so, your team has access to critical data anytime and anywhere.
4. Roll Out Updates Immediately
The digital landscape is fast-paced and is known to be constantly changing. To stay ahead of the competition, you need to keep your ear on the ground for any new developments that can positively impact your business, or run the risk of losing your market's position.
When you digitize your business and use online communications, you can cascade information much faster and upgrade your digital assets to reflect new updates quicker. This seamless communication process is advantageous to your company because you optimize your workflow and innovate faster than your competitors.
5. Creates a Collaborative Environment
One of the biggest advantages that digital transformation brings is that it breaks the hierarchy that's often felt in an office setting. Office settings can be divisive because of the walls that separate employees from one another.
In the digital setting, you don't have these physical barriers. Your team can interact with whomever they need and get a faster response because of the shorter communication process.
6. Upskill Your Team
Finally, adapting software to your business's workflow may speed up your company's process but, it can be challenging for those who are just starting out. The learning curve that you and your employees will have to go through will take time to confront.
However, once you've caught your employees up to speed and they know how to manipulate these tools, you've given them brand-new skills that can make them more valuable to your team and to the market.
Embrace Digital Transformation
When you digitally transform your business, you should know that it's not a one-off process. It will require you to constantly evaluate and improve your process so that it continues to work optimally.
Digital transformation is a process that requires you to keep innovating. However, once you've digitized your business, there's no going back. You'll have a much more efficient process that can lead your business to newer heights. Now, all you need is a team to help you get there.
If you're looking to assemble a team of capable individuals to support you on this transformation, you can rely on us at Booth and Partners to provide you with personnel that can follow your lead.
Contact us today and see how our services can improve your business' growth.
Discover more about outsourcing and
how you can maximize it for your
business success!
Get a copy of our E-book: Guide to Outsourcing.
DOWNLOAD NOW