Collective Consciousness and the Huge Impact of 1%!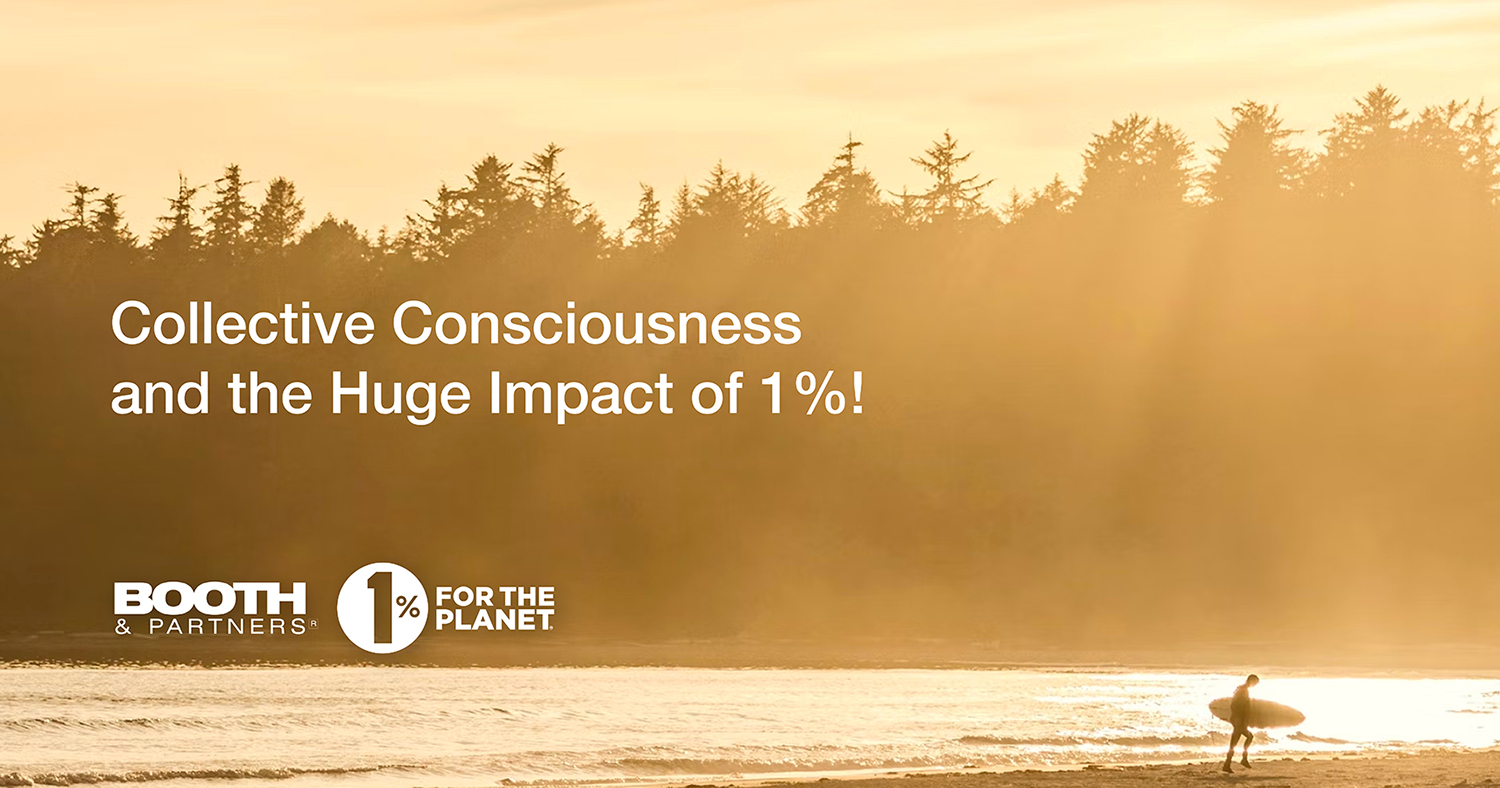 The truth is, there are hundreds if not thousands of advocacies and nonprofit organizations to support, particularly after the onslaught of the pandemic. While it has been said that the environment was somehow able to reset due to the hard lockdowns, there remains an increased need to maintain, sustain, and protect the environment. 
Too often independent initiatives like beach clean-ups or tree planting activities, or global efforts like Earth Hour happen, but in reality, while those efforts are in itself admirable—consistent, collective, and global action is something that can make a whole lot of difference.
Currently, only 3% of total philanthropy goes to the environment, and only 5% of that comes from businesses. There are, after all, a lot of other concerns that need more attention, particularly in healthcare. Unfortunately, though, the pandemic has led to lesser charity assistance, with the Philippines even dropping on the Global Philantrophy List. But if there's one thing that the recent times have revealed– it is that hard times reveal a person's willingness to help. Brands and companies are no exception.
Collaboration and Inclusion
But, just how do companies choose the organization that they would be working with for their societal goals? Through Recommendations? Track record? Research? The best starting point is always to look for a group whose values and passions align with yours.
Certainly there are a lot of those organizations that are teeming with projects and feats out there, however, there is but one global organization whose network of nonprofits span across continents and ensures collective actions by inspiring its members to support environmental organizations through different forms—it is no less than 1% for the Planet.
So why was it called 1% for the Planet?
In simple terms:  It's businesses and individuals taking responsibility for the environment. It's conscious consumers who purchase for the planet. It's donors that make their money matter. It's the approved nonprofit organizations going to work. It's the dedicated network collectively taking action.
The business members, for their part, commit to donate the equivalent of 1% of gross sales through a combination of monetary, in-kind, and approved promotional support directly to environmental nonprofits that are specializing with on-the-ground outcomes.
"What we notably appreciate about 1% for the Planet is how they offer options by which we can help the nonprofits, apart from the traditional monetary or in-kind donations," said B&P Managing Director and Co-Founder, Jamie Booth. "That we can give assistance in, say, promoting the organization allows us to embrace our collaboration and involvement for the cause."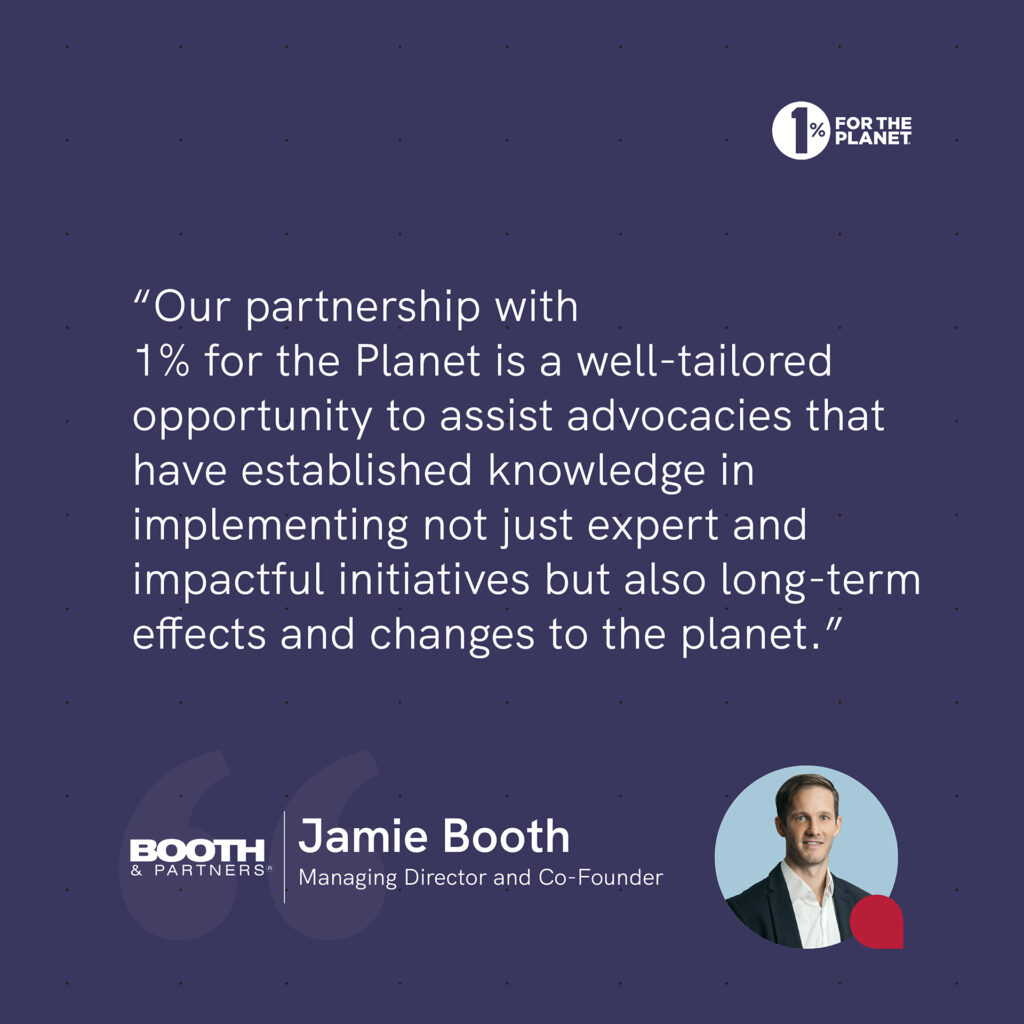 (More Than Just) 1% for the Planet
No brand is too big or too small to help in the case of 1% for the Planet.
To date, members of 1% for the Planet have invested over $350 million or almost P20,000,000,000 in environmental nonprofit solutions through the 1% for the Planet network. This staggering investment has reached out to nonprofits that operate in sectors including—and beyond—where traditional markets exist. 
By advising on strategies, certifying donations and amplifying the impact of the network, 1% for the Planet creates a reliable and transparent model that raises awareness to lesser-addressed environmental issues and nonprofits. This fact sets them ahead in terms of bringing in companies and individuals for a singular cause.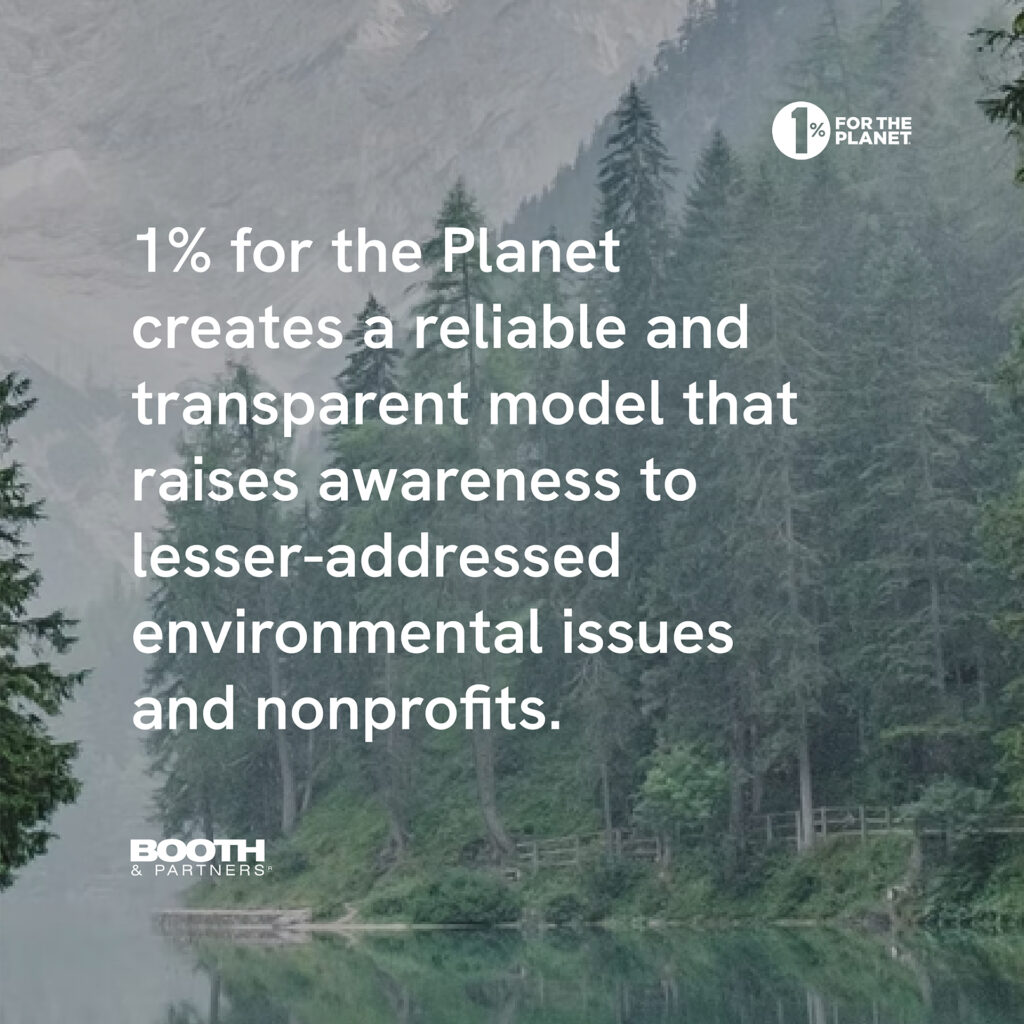 With roughly 116,000,000 population, a pandemic still ravaging the nation, a dwindling economy, a new administration, and a communal sense of grappling to survive the day-to-day circumstances, the Philippines could very well be summed up as a dense country that actually contends with various environmental issues with but has little to no inclination, energy, and resources to address them. 
Filling this gap are certain sectors and businesses, like Booth & Partners, that work together with 1% for the Planet to manage the six core issue areas that continue to affect the environment: climate, food, land, pollution, water and wildlife. 
"With their dedication to connecting businesses to organizations that tackle the most pressing environmental issues of our time, we saw our partnership with 1% for the Planet as a well-tailored opportunity to assist advocacies that have established knowledge in implementing not just expert and impactful initiatives but also long-term effects and changes to the planet," explained Booth.
Time and again, history has taught the world how a single collective action by a dedicated group can create a world of difference. With organizations like 1% for the Planet leading the pack, changes for a better environment seem not only viable but are also achievable. 
About 1% for the Planet
Started in 2002 by Yvon Chouinard, founder of Patagonia, and Craig Mathews, founder of Blue Ribbon Flies, the initiative's business members and individual members have given hundreds of millions of dollars to approved nonprofit partners to date. Today, 1% for the Planet's global network consists of thousands of businesses, individuals and environmental nonprofits working toward a better future for all.
Discover more about outsourcing and
how you can maximize it for your
business success!
Get a copy of our E-book: Guide to Outsourcing.
DOWNLOAD NOW