Customer Support Services You Should Consider Outsourcing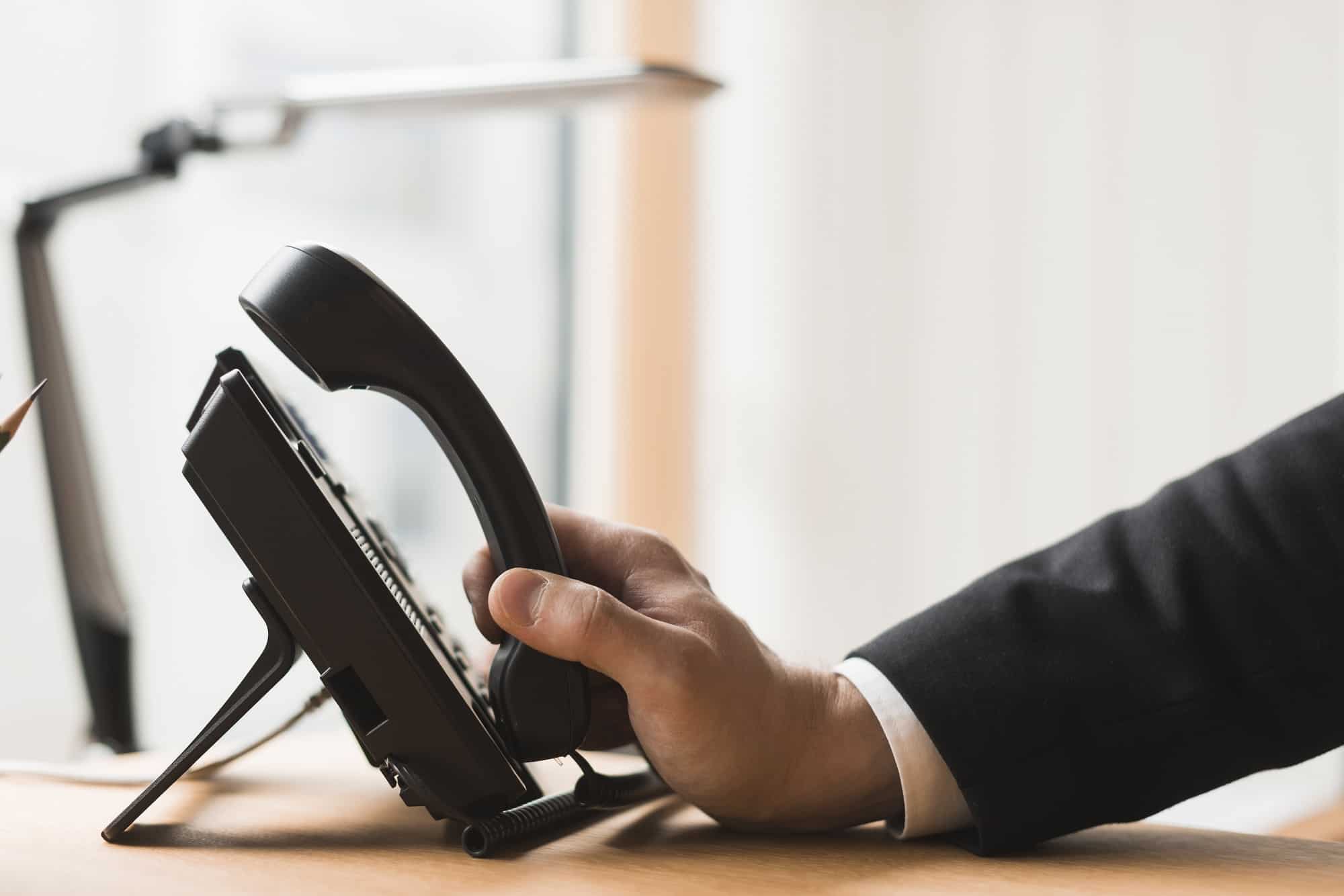 There are core operations that businesses should focus on to stay competitive in the industry and retain its edge,  and one of which is customer support. Addressing customer complaints and queries have always been crucial in company growth, as it attracts new buyers and retains existing ones. 
Customer support isn't limited to phone calls anymore.  Clients can now get in touch with you via chat, email, and social media, and with all these different channels it can be very overwhelming and hard to handle. 
Contact centers or a customer support system that fully integrates online, mobile, and landline communications for both inbound and outbound calls is the way to go. You also have a choice to outsource your customer care service.
Outsourcing is especially helpful for organizations that have limited resources, whether in terms of the workforce or financial. Integrating outsourcing with a well-coordinated service strategy can help boost business operations and keep clients satisfied without additional burden on your business.
What Makes a Good Support Team?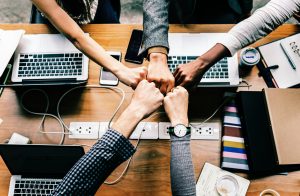 Whether you choose to have an in-house or outsourced customer support team, you have to be on the lookout for the right talent and skills required while hiring your support representatives.
1. Problem Solving Skills
Knowledge of the Product and Services: someone well-trained about your business  
Critical Thinker: picking out key details of the complaint or question to close it swiftly
Proactive: can determine possible queries and address it with the customer
2. Communication Skills
 Clarity: someone who can cut the unnecessary details to get to the point of the conversation
Convincing: can sway a bad interaction into a positive feedback
Listener: no associate can answer a query if they don't listen
3. Emotional Quotient
Empathic: being more human with the interaction and sharing the customer's feeling
Resilient: facing other customers positively despite having a bad interaction with another
Patient: dealing with frustrations and possible confusion from the customer
4. Organizational Skills
Accountability: being responsible for the customer satisfaction
Time Management: prioritizing issues depending on the urgency or knowledge of the topic
Works Well Under Pressure: remaining calm despite the frenzy of complaints or queries
The following services are ones that you can outsource. Pick one or more than you think fits perfectly with your business that will offer the best customer service.
Live Phone Support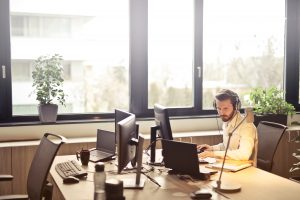 A Live Phone Support agent specializes in handling phone conversations. Live Phone Support is a necessary service that is especially useful for customer complaints, persuading prospects into availing your products/ services/offers, or anything that requires immediate attention.
In most situations, phone support should be available 24/7. When calls are missed or improperly handled, you risk losing customers and revenue.
Outsourcing services that can handle after-hours calls ensure that someone will address your client's concerns even after your business closes for the day. In addition, live phone support can handle overflowing calls with ease.
Other benefits include the following:
Outsourcing call services are more cost-effective compared to hiring locally.

Your provider will use their modern technology to improve your business, giving you access to state-of-the-art equipment at no additional cost.

Other employees can focus on performing their responsibilities, resulting in better work efficiency and performance, as well as better profit numbers.

Knowledgeable agents who will leave a good impression on your customers boost reputation and customer satisfaction.
Live Chat Support
According to a survey by eDigitalResearch, Live Chat Support is rapidly becoming the most preferred channel by customers, with a high satisfaction rate of 73%. Live Chat Support requires an interface that will connect your visitors with the representatives instantaneously.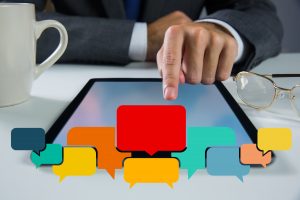 It's also the perfect channel for converting leads for online businesses. Prospects can ask questions and make purchases based on the answers given to them by agents. Plugins such as Zendesk Chat, Zoho Chat, and LiveChatAgents are some of the available methods for this support, which allow simultaneous contact solutions for multiple customers at low costs.
Other benefits to this service:
Enhances customer relations through quick resolutions and retrievable information.

After-office support through outsourced, remote, or freelance employees.

Text-based channel streamlines massive information for easier upselling.
To improve the conversion of your prospects into leads, make sure that you also have online chat that provides instant responses.
Here are some tips to enhance your chat support quality.
Let the agents properly introduce themselves. This gives the customer the impression of a real person behind the messages, making them feel valued.

Get agents who are professional, patient, friendly, and well-informed. A good experience erases the doubts and worries of a customer, but not answering their questions may result in them moving to your competitors. Remember to train your representatives regularly. 

Provide a transcript of the conversation to the customer for future reference.
Email Support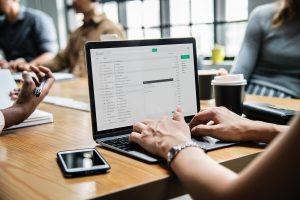 According to a research by the Northridge Group, there are 269 billion emails being sent every day, making email customer support a popular way for customers to get in touch with businesses.
Despite these statistics, most companies either reply to customers' emails very late or with inaccurate information. This obviously results negatively, as customers will feel neglected and undervalued.
With email support, both potential and existing customers can be targeted. Prospects who make queries can be convinced to purchase positively impacting sales numbers, while loyal customers can be made respondents to surveys to help you further understand their satisfaction level, as well as provide feedback.
Other features of email support include the following:
Accessible even through mobile devices.

Allows both text and visual queries or complaints through email attachment.

Being text-based, it is considered as a more trustworthy channel.

It can be integrated with other support services because it does not cost a lot, especially when outsourced.

Customers can discuss the issue in-depth and accurately for better resolution.

Some customers who prefer to disclose matters privately can benefit from it.
Social Media Support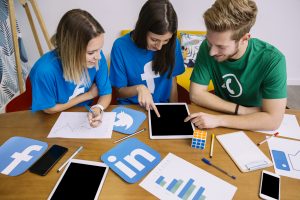 From Baby Boomers to Millennials, and even casual shoppers and tech savants alike, social media have encompassed generations and different demographics, making Social Media Support an integral part of customer service.
Online businesses can benefit significantly from this type of customer support, although customers usually publicly vent here when they don't get the response they need on their email or through calls. When these public complaints or queries are not answered, customers are likely to become irate, which could also turn away potential clients.
Like Email Support, social media can also be integrated with your existing services and even outsourced for lower costs. When done right, social media support services will give you customers a lifetime who will continue to return to your site, as well as new ones, as they can see how you care about your customers.
The following tips will help you offer better complaint support over social media.
Post a polite response to the comment, complaint, or question to show the public that you want to resolve the problem as quickly as possible

You may send the complainant a private message and continue the conversation privately

Try to respond to social media inquiries or complaints within an hour or two after it was posted
Trends in Customer Support Outsourcing
Now that we are over halfway through 2018, you can expect these trends to become mainstays in the industry of customer support outsourcing, with more developments as we reach 2019 and beyond.
Cloud Computing and Support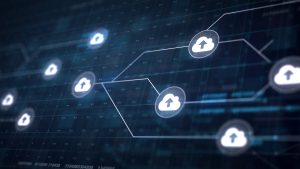 Corporations have increased their IT functional capabilities to address problems in critical processes and to manage clients' issues and requirements better.
The cloud is a cost-effective way that also offers customized solutions for outsourcing firms.
Data Security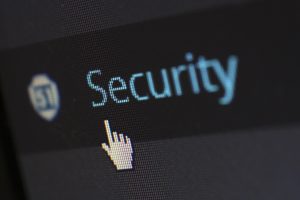 With the various hacking scandals in 2017 that have resulted in millions of profits loss, 2018 became the year where organizations seriously considered safety & control of their clients' personal data.
Outsourcing companies are expected to have a higher level of data security from here on out. A 128-bit fully encrypted secured server may be the answer to this.
Intelligent and Robotic Process Automation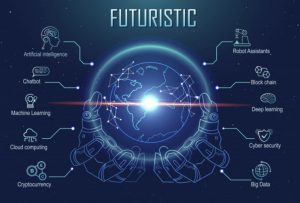 Automating processes enhances your team's productivity, performance quality, and efficiency at low cost. Some companies have even used robots, computer programs, and artificial intelligence to replace humans for repetitive tasks.
Some companies now have interactive voice response instead of call center representatives that will provide basic information to the customers, which can then redirect the call to an actual representative as per the requirements.
High Tech Call Centers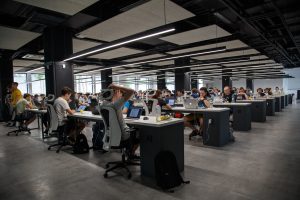 The prevalence of intelligent assistants and chatbots to resolve queries has allowed companies to tackle a lot of customers at the same time without disconnecting anyone.
Virtual, Freelance, and Independent Outsourcing Services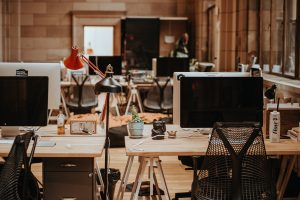 While there are certain differences between virtual, freelance, and outsourced services, there's no doubt that several firms have benefited from employees who can work from remote locations. The latest in technology, software, and project management tools have made the process of real-time tracking simple and easy.
There are advantages to employing outsourcing services for your company's customer support functions, whether you choose to utilize just one type or multiple.
Depending on the nature of your business, goals, and overall budget, getting external help from BPO companies in the Philippines for some of your processes will also enhance your employees' efficiency and save you labor troubles, all while improving productivity and flexibility.
Discover more about outsourcing and
how you can maximize it for your
business success!
Get a copy of our E-book: Guide to Outsourcing.
DOWNLOAD NOW