How to Communicate with your Remote Team in a Hyperconnected World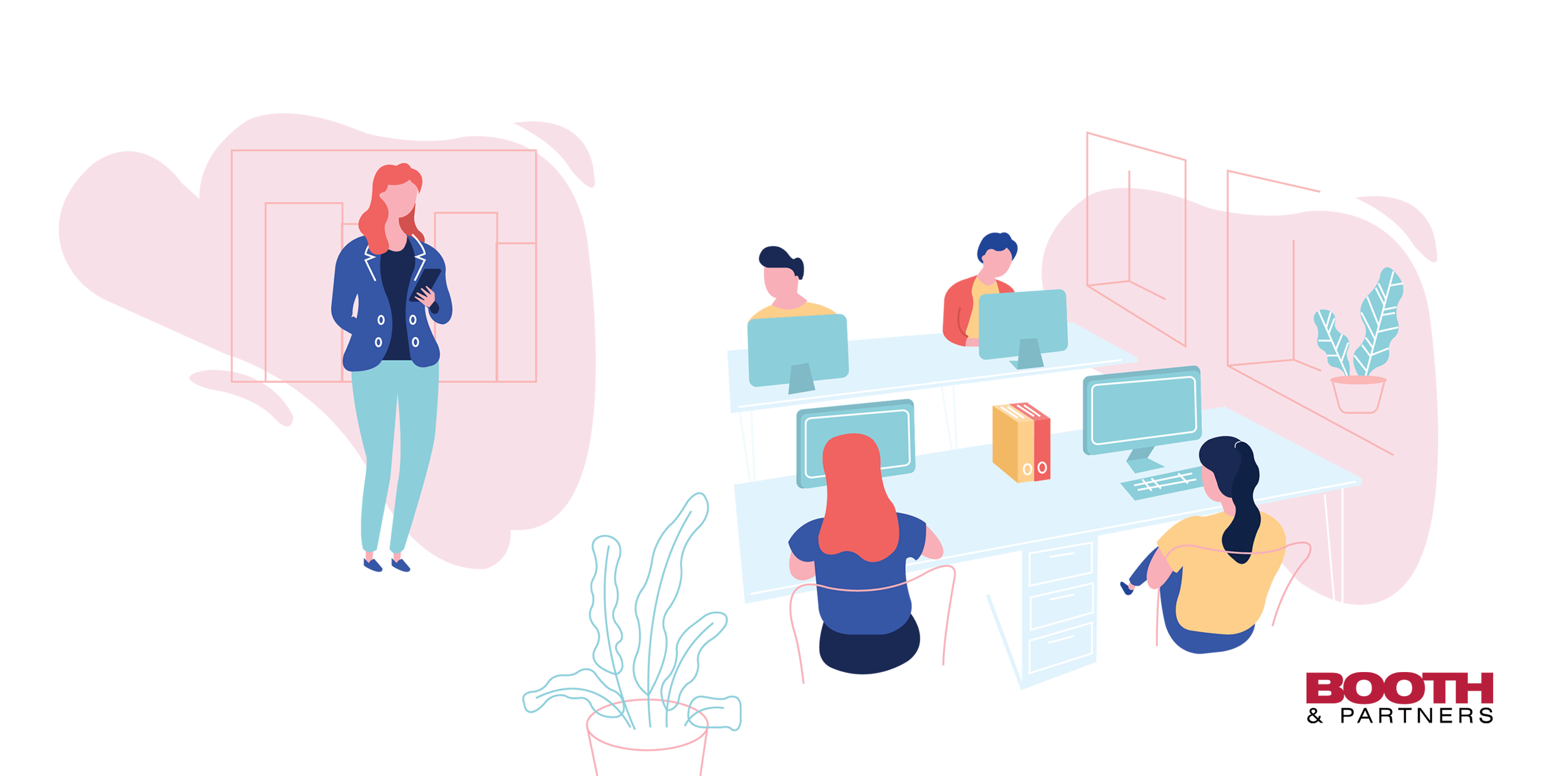 Despite the ubiquity of virtual work, most of us are still learning how to communicate effectively in a world that is becoming ever more digital and hyperconnected.
In the last decade, we have seen a new wave of technologies and cloud productivity tools designed to boost efficiency, increase communication and improve workflow emerge in the digital workplace. Since the adoption of these social technologies by companies in the mid 2000's as internal tools, some researchers say, majority have seen a growth in team collaboration and strategic insights. But other organizations have found this to be antithetical, these tools require a more effective management approach to achieve any of these objectives. "Too many" collaboration tools, apparently, seem to be creating more havoc than order for some.
This digital transformation has dramatically affected today's workforce allowing them to communicate instantaneously from anywhere in the world with the ability to access gigabyte after gigabyte of mass data in the cloud. With the rise of communication platforms moving out of email, workplaces have started to embrace the telecommuting model (mobile work or remote work) allowing them to set up remote teams across the globe and get access to a much bigger talent pool.
In a report by Global Analytics Workplace and Flexjobs, it is mentioned that the number of virtual workers has risen by 115% in the last decade. While study results from the Regus Global Economic Indicator published in 2013 showed that 48% of business managers worldwide work remotely for at least half their working week. The study engaged over 26,000 business managers across 90 countries, with 55% of respondents stating that the effective management of remote workers is an attainable goal.
But as much as these technological innovations have improved a business's overall ability to pivot, scale, and transform the way people work, it can be an overwhelming problem if organizations just keep throwing these new technological tools in the transom just for the sake of "digitizing" and keeping up with the times.
How do we determine which tools to use to communicate effectively with our remote teams? How do we consider tools that match our company culture and workflow? With a plan in place, effective remote team communication in a world brimming with technology, isn't all that hard.
Here are a few tips we've learned to make communicating with remote workers and integrating digital tools seamless. 
1. Focus on the problem, not the technology.
With so many innovations nowadays, it's easy to get so taken by technology (we even have recruitment software now) — but it's much more important to keep in mind the problems you want to solve. Given the highly fragmented ecosystem of the collaboration software market, it often becomes a confusing affair to decide which platform to use. Before you pick one out, make sure its features address your pain points and can be seamlessly integrated into your company's culture, processes and strategy.
For Karen Reyburn of The Profitable Firm, they have chosen Slack instead of email for team communication because their clear goal was to reduce e-mail correspondences and have deeper collaboration with her creative team. With Slack you can create open channels for projects, groups and topics that your team shares. It's a versatile team communication system and it integrates with Twitter, Dropbox, Hootsuite, and Google Drive. Karen shares, "We love integrations at the Profitable Firm – because why reinvent the wheel if you can combine five separate pieces to make a wheel?"
2. Make your remote team feel included.
Managing a remote workforce, and making sure your virtual team feels that they are an integral part of the team and larger company is important to your company's long-term success. The virtual nature of remote work becomes a challenge in bridging cultural and interpersonal gaps and these gaps can make it much more difficult for remote teams to meaningfully connect with employers and co-workers.
The key is using tools that make coworkers feel like they're just next door, rather than across oceans. In an article by AllBusiness.com, Joshua Dorkin, founder of BiggerPockets, believe that communication tools are very important in creating a highly recognized company culture. Joshua mentioned, "To help our remote workers connect to our culture, we rely on a lot of Skype video calls every single day. I probably have just as much "face time" with most of my remotes as I do with the staff that works in the same building, and it helps keep everyone on the same level with regard to our culture."
3. Avoid Communication Burnout
Communication overload is an all-too-familiar sentiment in the 21st century. It's unthinkable that a mere 10 years ago, society wasn't half as connected as it is today. In our technology-saturated workplaces, the communication overload problem will only worsen unless we generate creative solutions.
With so many communication platforms online to choose from, it's so easy to just keep adding a bunch of online tools to your team's workflow to open more channels for communication. But sometimes, it's better to keep things essential. When communication is a free-for-all rather than strategic, tools that are supposed to be time-savers and efficiency-boosters can turn into a distraction and can take a serious bite out of team members' workday, and put a damper on their focus and productivity.
The antidote to communication burnout is simply giving each tool or platform a specific purpose. Instead of leaving it up to team members to check in with co-workers on Slack, Skype, or Google Hangouts, maybe designate Skype for live chatting or urgent conversations, and Slack for more casual group messages that require creative collaboration. When your team has a game plan for how to best broadcast and connect with teammates for each situation, everyone can avoid wasted time and communication overload.
4. Create a virtual "Water Cooler"
The quintessential remote workers are, for the most part, a self-reliant party. They can self-manage, meet their deadlines, and be able to get the job done even if they are working across the narrow seas.
Compared to the office setup, where getting to know your co-workers is already built into the environment, the remote worker does not have the luxury of working with you side by side, eating lunch with company, or having tête-à-têtes around the proverbial water cooler with their co-workers. But they are still social individuals with interests outside of work, and providing a virtual water cooler gives them a chance to bond with their team over collective interests and ideas. Creating an online space (a Slack Channel, Facebook Group, Hipchat, etc.) for your virtual team to be able to share non-work-related and just-for-fun content helps reduce the feeling of distance between team members and gives a place for them to build rapport with each other and share more casual conversations allowing them to work together happier, which in turn, boosts productivity and engagement levels.
Final thoughts
Communication used to be the biggest challenge for remote teams, back when e-mail and conference calls were how things stack up. As the workplace has evolved over the last decade, there's been a digital trend shaping the way people work: employees are now more mobile than ever, and technology, alongside shifting social trends, has made working remotely an increasingly effective option for both managers and employees across the globe.
Whether your team is at home or in another country, communication, team infrastructure, and the right digital tools are key to any working relationship.   
We hope that this post has given you some ideas for tools that can help your remote team communicate more effectively, be more productive, and close-knit.
We'd love to hear more about what tools you find to be most useful and how you implement them to your virtual team's workflow.
Share your favorites in the comments!
Discover more about outsourcing and
how you can maximize it for your
business success!
Get a copy of our E-book: Guide to Outsourcing.
DOWNLOAD NOW