How to Outsource: The 5-Step Process to Outsourcing Success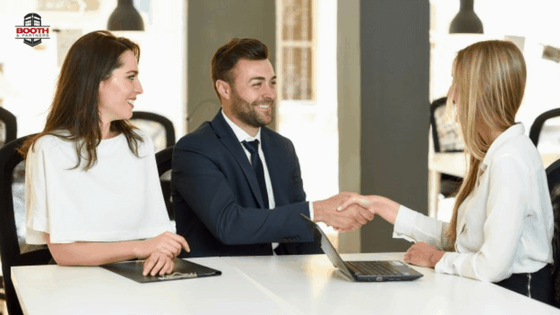 Considering outsourcing but don't know where to start? Here is a step-by-step guide to the ultimate key-driver of business success.
It's often said that "If you want something done right, you have to do it yourself." Well, that expression doesn't apply to most businesses anymore, not if you want to grow and succeed. These days more and more startups and small to medium-sized companies are finding that offshore outsourcing is a powerful tool that can help them avoid getting stuck in operational minutiae and focus on the most essential functions of their business.
If your company is considering offshore outsourcing for the first time, it's crucial that you find the right outsourcing partner. But teaming up with the right outsourced experts is just the start, there are certain steps you need to follow to help you minimize the risks and maximize the opportunities for outsourcing success.
Here is the 5-step process to outsourcing success:
1. Plot and Prepare
It's important that you conduct thorough research when you're seriously considering outsourcing. Set up a meeting with your management team to discuss the goals you wish to achieve through this venture, including a contingency plan should the move prove to be unsuccessful. Also, don't forget to notify the people that will be affected by your move – your employees, your investors, and your customers (if needed).
2. Strike a Partnership with the Right Outsourcing Company
All the pros and cons have been considered and the plans have been finalized – it's time to start looking for a business process outsourcing provider (BPO). Picking an outsourcing company is easier said than done, in fact it can be tricky. Don't fall for fancy websites, cheap pricing or smooth talking sales managers with promises that are too good to be true. Ask around, check the company's track record, testimonials from clients, infrastructure, pricing and management. Keep in mind that what would best benefit you is a provider that understands and satisfies your business needs.
3. Delegate and Restructure
Once the deal is signed, it's now time to delegate. Your chosen outsourcing company will start hiring and training your new personnel. Patience must be exhibited during this period as it will still take some time before you can formally launch the new setup since your new personnel will need to undergo training. It is ideal to be actively involved throughout the whole process for added efficiency and support. Also, transfer employees who will be affected by this change to a different department where they can be more productive.
4. Provide Controlled Presence
The period of adjustment may take longer for others but it shouldn't be that big of a concern as long as they catch up with the program. Track the progress of both new and existing employees. Reward the top performers and as for those who aren't doing well with their assigned tasks, re-training or coaching must be provided. Don't hesitate to talk to your provider if you see something you don't like, and likewise don't forget to acknowledge what progress they've made.
5. Evaluate the Performance
Constantly get feedback from your customers throughout the adjustment period. You can evaluate the growth of your business based on the provider's performance at the end of the adjustment period. If you're satisfied with the result, you may make changes to extend your business contract with your BPO provider. If not, you can either discuss improvements with the provider or part ways and end the contract.
Outsourcing is showing no signs of slowing down as a key driver to a company's growth and success. For it to be a solution to your business problems rather than a burden, know what tasks to outsource and properly manage the relationship between your business and the outsourcing company you've partnered with. Price will always be a factor, but the essentials are expertise, quality, reliability, and service.
Looking for the ideal outsourcing partner? Contact us now and we'll guide and help you in every step on your journey to success.
Discover more about outsourcing and
how you can maximize it for your
business success!
Get a copy of our E-book: Guide to Outsourcing.
DOWNLOAD NOW