5 Tips to Choosing the Right Outsourcing Partner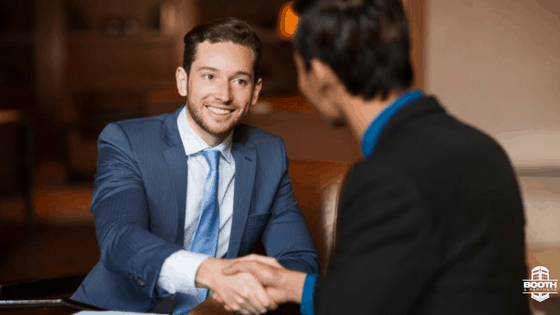 Choosing the right outsourcing partner isn't as simple as ABC. We've got 5 tips that will help you make an informed decision.
In today's fast-paced business world, outsourcing continues to be a key driver for startups and small to medium companies to grow, boost productivity and gain a competitive edge while further expanding their global footprint. The best part is, they get all these advantages without breaking the budget.
As outsourcing is about creating a successful partnership, choosing the right outsourcing service provider in the Philippines is crucial. It's not just about who offers the lowest cost for its services, it takes thorough research and assessment to make an informed decision. Investing time doing both will help minimize risks and yield great dividends for your business.
Here are 5 tips to choosing the right outsourcing partner:
1. Define your Goals
Outsourcing can only be as effective as the expectations one sets. If you have vague expectations like "Increase our profits" or "Create something bold and new that our customers will love", but guidance and direction were not provided concretely, typically you won't get the best results. Keep goals realistic and make sure your objectives and strategies are understood by your partner.
2. Choose an Established and Reliable Partner
The extent of your partner's experience in the industry and its proven track records says a lot about its credibility. Get useful information such as the kind of customers they have catered to and the number of projects they have handled. It will help you decide whether the provider is suited to your project or not. Also, check those references, and don't be afraid to ask the "hard questions."
3. Inspect Access to Communication, State of Technology and Infrastructure
Outsourcing has come a long way and with the advancement of technology, communication and exchange of information have become easier. Make sure that the outsourcing service provider has access to communication channels, be it e-mail, phone lines or instant messaging. As for technology, check if their equipment are up-to-date and functioning smoothly.
4. Check for Cultural Compatibility
It's important that the outsourcing partner understands your company's culture or personality. This includes how employees actually correspond with one another, the frequency of interaction, and if they work independently or collaborate. Understanding all these will help make communication more direct and easier, even when conflicts arise.
5. Probe Technical/Project Competence
After you've verified the credentials, it is critical to know if the company has the technical knowledge and project experience to meet your requirements. Knowing what are the processes the company follows and what methodology they are using to track results and resolve issues will give you a clearer idea of how exactly your project will be handled.
Partnerships are about choices. If you want to accomplish your goals and steadily reap rewards, then put in the effort to know everything there is to know about the outsourcing service provider rather than diving in head-first just because its website looks cool, it was referred to you or the services really come cheap. The repercussions of making the wrong choice can damage your business to a fault from which you can never fully recover.
Searching for an outsourcing partner that will look after your interests and help your business grow? Contact us now and we'll help you get started on your path to success.
Discover more about outsourcing and
how you can maximize it for your
business success!
Get a copy of our E-book: Guide to Outsourcing.
DOWNLOAD NOW