Best for Business: 5 Best Workspace Locations in PH

The Philippines, one of the world's top outsourcing destinations, is the home to accessible, business-friendly, and prime workspace locations. The country also adopts robust measures to incentivize and help investors in setting up businesses efficiently. 
The Philippine Economic Zone Authority, for instance, awards fiscal and non-fiscal incentives to eligible BPO companies located in PEZA-registered IT buildings. Being in a PEZA-registered establishment also gives you access to top-notch telecommunications facilities, an uninterrupted power supply, a fully-secured area perimeter, and other exclusive amenities.
Moreover, the Ease of Doing Business (EODB) Law enforces guidelines for local government offices to streamline their current systems and procedures. 
With these in mind, we present the best workspace locations in the Philippines that are perfect for businesses of all sizes.
Top 5 Workspace Locations in the Philippines
1. Makati City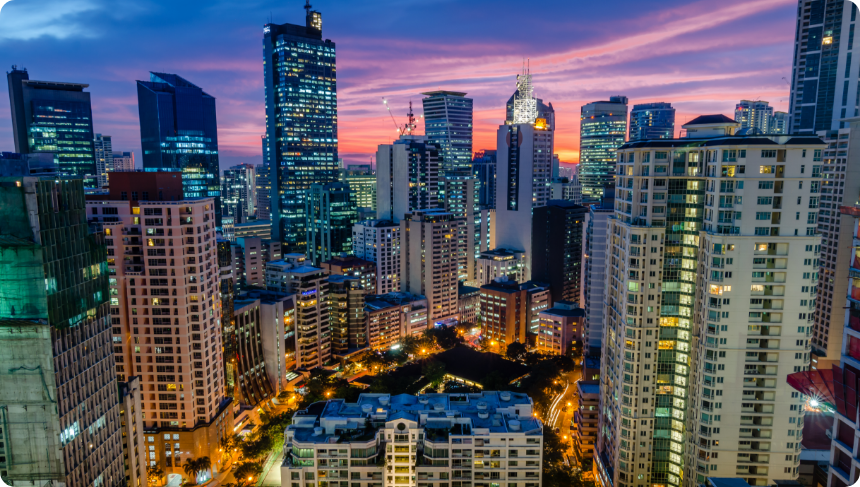 Makati Central Business District is your go-to workspace location if you're seeking accessibility, ICT-ready workspaces, and ease of doing business.
Its strategic location and convenient access to banks, hotels, lifestyle centers, thoroughfares, and transportation facilities turned it into a preferred location among investors. It's also a top choice for outsourcing companies eligible for PEZA incentives. A December 2020 official record shows (see List of PEZA Economic Zones) that there are 44 operating PEZA-registered IT buildings within the CBD.
Throughout the city, you can find an abundance of modish coworking spaces and private offices that are ideal for budding entrepreneurs, freelancers, small businesses, and startups.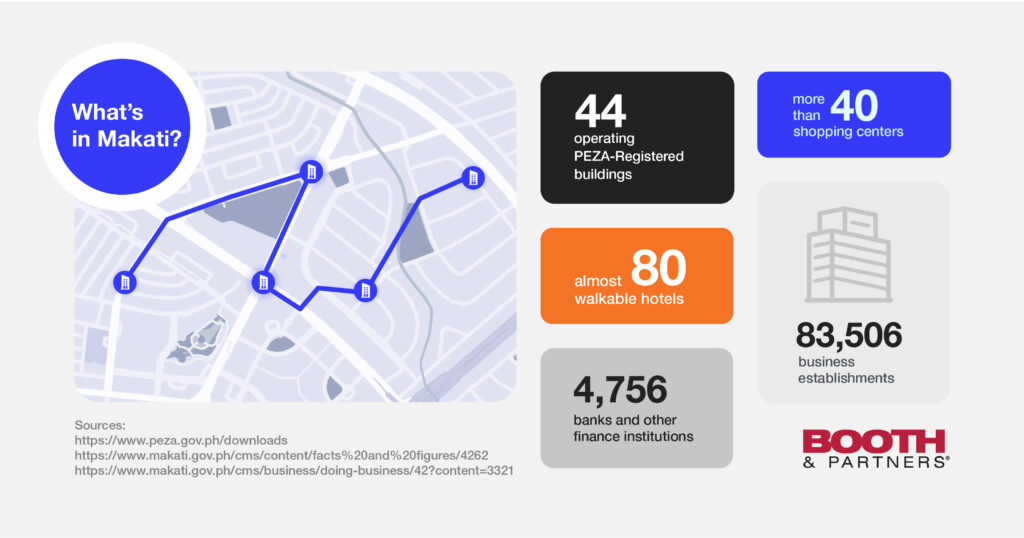 Starting and operating a business 
In terms of the ease of doing business processes, Makati went the extra mile to provide a clear process workflow for starting and operating a business. The city government also implements an express lane service to reduce the processing time of documents by up to two hours.
Before visiting the city hall, interested entrepreneurs can download and fill out application forms from the Makati government website for convenience.
Transportation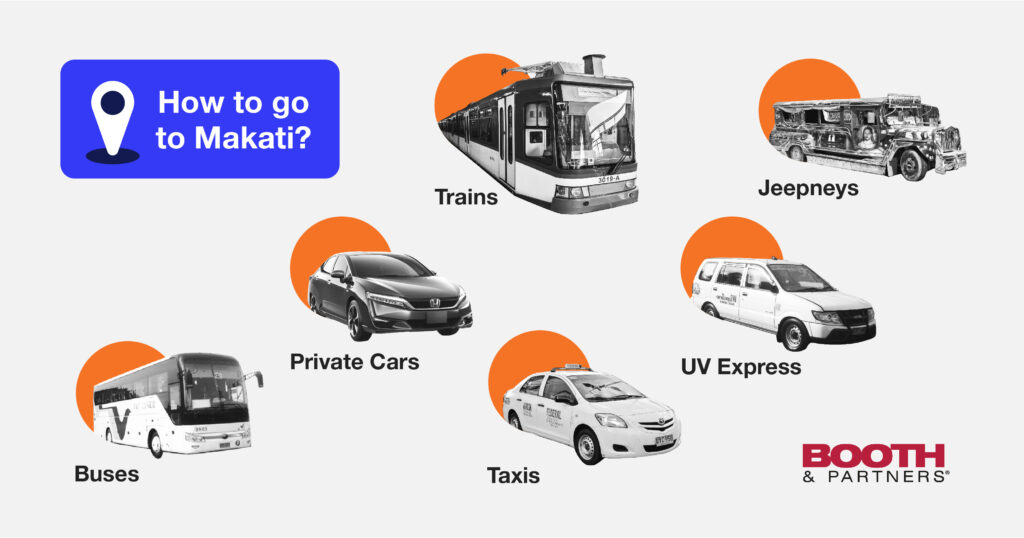 On top of its robust road networks and accessible overpasses and underpasses, Makati boasts a commuter-friendly transport system. Wherever you are in Metro Manila, you can find an easy way to reach the CBD. It's also close to NAIA, the country's main international airport, making it an ideal spot to meet with foreign investors and business partners.
Office rental rates 
Actual office rental rates can be tricky to distinguish. Several factors can influence the total costs, including the location, supply and demand, financing, and tenant profile. But according to this report, the average monthly net rental rate in Makati CBD during the third quarter of 2020 was Php1,146.10 per square meter.
Leasing and setting up an office still not on your budget? Consider the coworking spaces within the CBD.
B&P Workspaces, for instance, offers reasonably-priced workspace solutions for businesses of all sizes. Equipped with a strong internet connection, fully-furnished rooms, and standard office amenities, it's one of the best you can find in Makati. 
2. Bonifacio Global City, Taguig City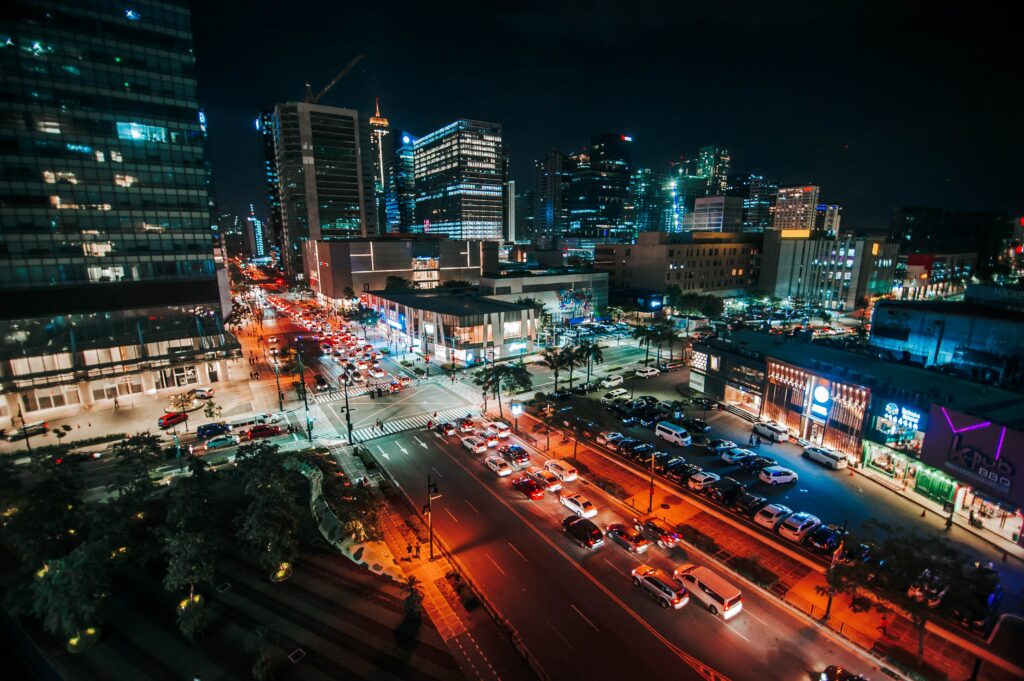 With only a few minutes away from Makati CBD comes another ideal workspace location. This relatively new location, which was developed only in 2003, is gaining prominence among millennials and Gen Z professionals.
The area is home to 23 operating PEZA-registered IT buildings (as of December 2020), shared workspace locations, contemporary residential areas, parks, and malls. For BGC residents who also work here, it's an ideal place to pursue their interests right after work.
However, professionals from other places may find it challenging to commute at first. If you're one of these people, see if this guide can help. Public transportation is also not as extensive as the ones you can find in Makati. But to be fair, you can find sprawling app-enabled bikes and e-scooters around BGC that you can use if walking proves to be a hassle.
Average office rental rate per month: PHP1,146.10 per square meter (sqm)
3. Ortigas Center, Pasig City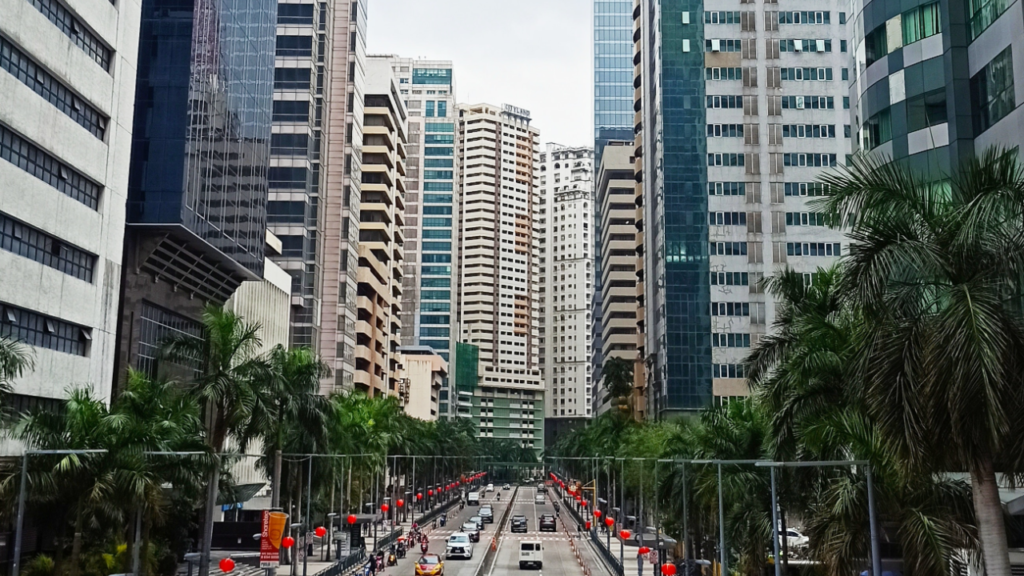 Ortigas Center in Pasig City is another strong contender for the finest workplace locations in the Philippines. It houses 24 operating PEZA-registered IT buildings as of December 2020), government offices, and commercial and retail establishments. 
Pasig City, in general, is known as a business-friendly city. Just last year, the local government opened a one-stop shop for business permits to simplify business applications and improve the ease of doing business within the city.
The cost of getting an office space in Ortigas Center is relatively cheaper from Makati and BGC. At an average of Php694.20 per square meter monthly, setting up a business here can be your ideal choice. 
Commuters can access different entry points to enter Ortigas Center such as EDSA, San Miguel Avenue, and Meralco Avenue. But once you're inside, you will need to walk around to go to different buildings and establishments, hail a cab, or ride your car. 
4. Alabang, Muntinlupa City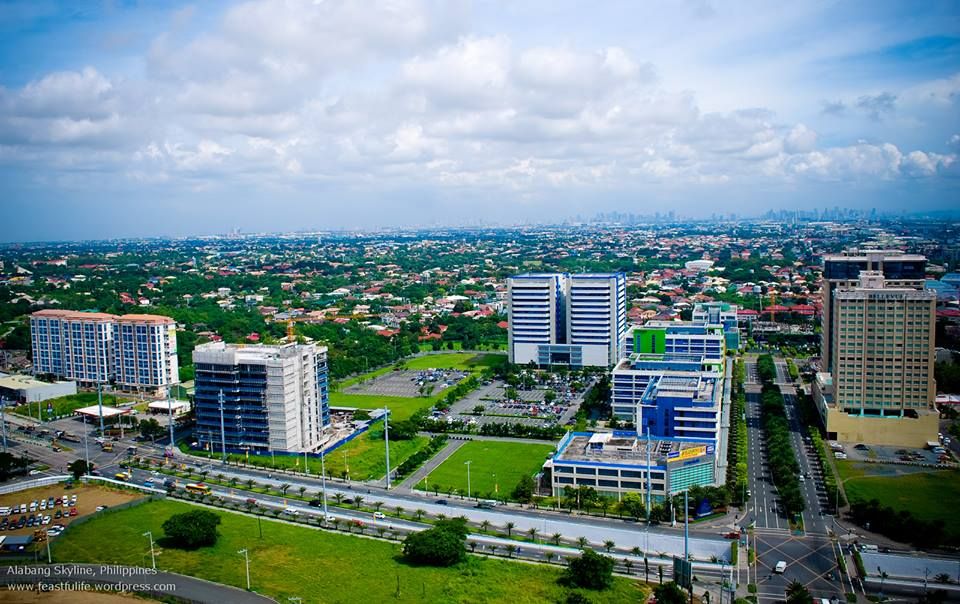 If you're from Southern Metro Manila, Alabang can be a more feasible option for you.
With its prime location, first-class facilities, and proximity to top community amenities in Muntinlupa City, Alabang is Metro Manila's most sought-after address in the south. It's the home to three key business centers — Filinvest City, Northgate Cyberzone, and Madrigal Business Park. Consulting the same PEZA report we used for the first 3 locations, we found that by December 2020, there are 14 operating PEZA-registered buildings in this area.
It's also good to know that Alabang is a barangay from Muntinlupa City. In 2017 and 2018, the Philippines Chamber of Commerce and Industry named the city government as the Most Business-Friendly LGU in the country. The city is also one of the earliest adopters of the Ease of Doing Business (EODB) Act by introducing the Single Window Transaction – Modified Business One-Stop Shop (SWiT-M-Boss). This simplified system applicants to process all transactions in just one window. All transactions are expected to be completed in a maximum of 15 minutes.
As for the cost of office spaces, the average monthly net rental rate during the third quarter of 2020 was Php694 per square meter.
Meanwhile, it's easy to commute to Alabang, thanks to the public vehicles going around the business center and to and from other CBDs. 
5. Quezon City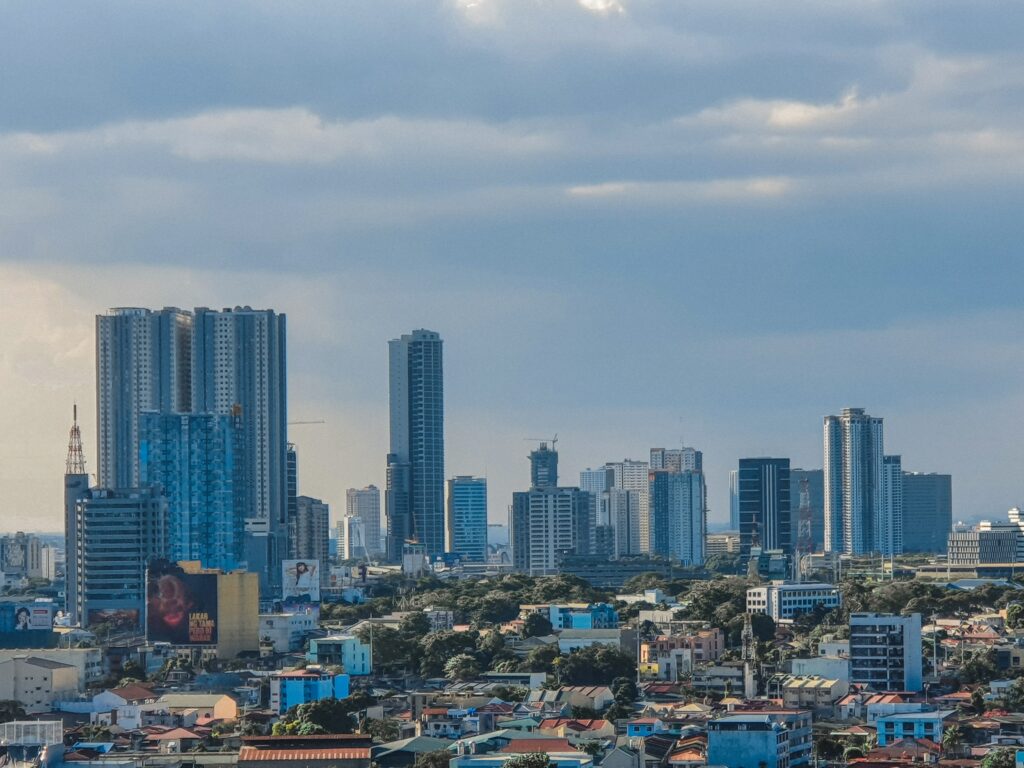 If Alabang is for the South, then Quezon City is for the North.
Quezon City is the largest city in Manila. Across the country, it is the most populous. That's why a day is not enough to tour around the city.
Due to its vastness, QC accommodates encompasses several important business hotspots, namely — Cubao which is the home of Araneta City, Eastwood City, Diliman District, Fairview, Novaliches, and more. Across these locations, 35 PEZA-registered IT buildings operate as of December 2020. The recorded monthly average net rental rate of office spaces is Php753.8- per square meter.
As a local government, Quezon City is competitive in its own right. Last December 2021, it received the "Doing Business Competitiveness Mover" recognition for its efficient and fast service delivery to business owners. 
Currently, the city government is working on five major thrusts —social services for all, economic development, environmental sustainability, gold standard infrastructure projects, and sustained good governance — to foster a robust business climate and increase investor confidence in Quezon City.
The city is also accessible by commute. But as we've mentioned earlier, it can be confusing at times due to its large land area. Unlike the other workspace locations that we've covered, going to QC does not follow a linear approach. It's best to research the place you'll go to or use a navigation app when going to QC.
Get a Space to Call Your Own
B&P Workspaces offer state-of-the-art shared workspace solutions in the Philippines. With three prime locations in Makati CBD, we guarantee you'll find a workspace that fits your needs. Our flexible workspace solutions cater to short- and long-term rental needs and hybrid work arrangements. Experience a quick office move-in and enjoy our all-inclusive amenities when you get an office space with us today.
To find out more about our workspaces, send us an inquiry or book a private tour with our friendly team. You may also check out our Workspace Solutions page for more information.
Discover more about outsourcing and
how you can maximize it for your
business success!
Get a copy of our E-book: Guide to Outsourcing.
DOWNLOAD NOW