5 Reasons Why Outsourcing Could Be the Future of the Healthcare Industry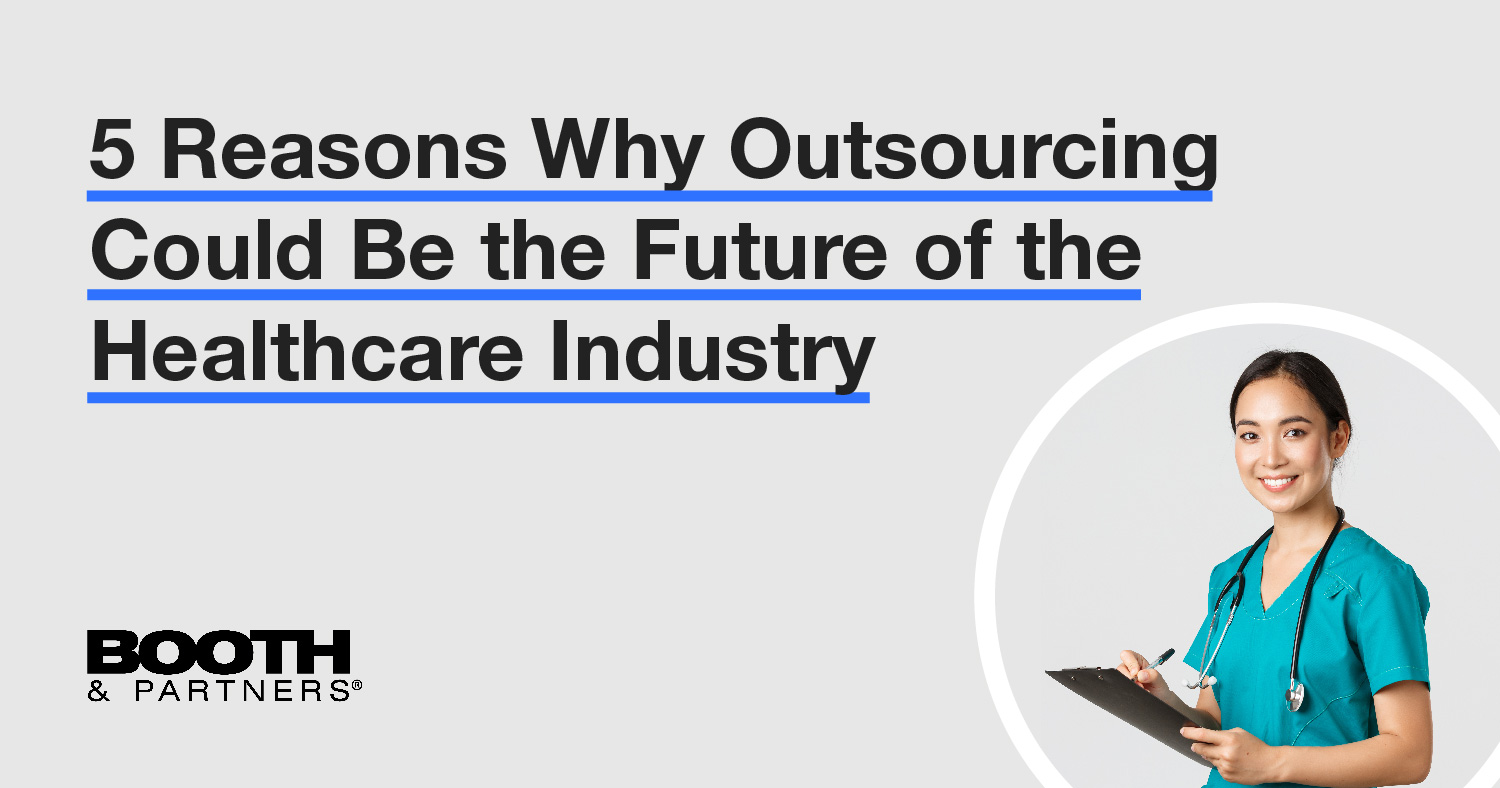 Outsourcing has long been a transformative part of the healthcare industry. 
At first, functions like housekeeping and food services are typically outsourced to external providers — services with no direct impact on healthcare quality but are nonetheless essential in keeping daily operations running. Over time, the healthcare outsourcing trend shifts toward back-office processes and even clinical services. 
But how does outsourcing come to be a significant business activity within the healthcare sector? In this article, we explore the factors pushing healthcare organizations to outsource, including the reasons why it will continue to be a part of the industry's future. 
Top Reasons Why Outsourcing is Part of the Healthcare Industry's Future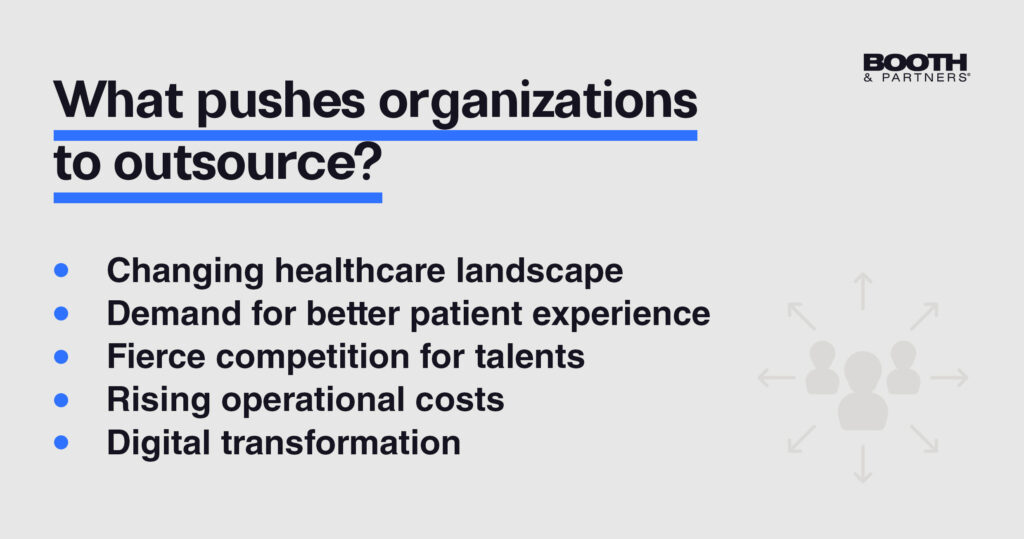 Here are the top reasons why organizations outsource some of their clinical and non-clinical functions, and why they would continue to do so in the future:  
1. The Healthcare Industry's Landscape is Changing 
The healthcare industry is not what it used to be. The pandemic has introduced a faster and more convenient way to access healthcare — and patients are expecting it to stay.  
When it comes to the actual healthcare delivery, you're expected to devote more attention to preventive care to lower the trend of chronic conditions. At the same time, you must prepare to handle the growing population of baby boomers, specifically the maintenance of their health and the possible illnesses they may incur. 
Such demands can be challenging to handle alone. Management is one thing, but issues on the competition for top talents and lack of technological capabilities also come into play. Without enough resources, you may fail to meet the changing demands. 
Outsourcing helps you face the changing healthcare landscape more easily. What's good about outsourcing is it lets you select specialized service providers to assist you in their areas of expertise. Aside from working with specialists, you can also take advantage of the provider's existing equipment, software, and processes to get things done. 
For example, if you need support in improving your telehealth services, an outsourcing company can provide suitable technology to handle a higher volume of calls. There's no need to allocate capital investment in setting up your own call center facility anymore. 
2. Patients Want Better Healthcare Industry Experience 
How do you ensure that your patients are receiving the same healthcare service quality you wish to receive? 
You've probably experienced being a patient, or at least have availed of any form of medical service. Did you have a seamless experience the last time you went to a healthcare practitioner? 
Like you, your patients also want a hassle-free experience whenever they access healthcare. Who wants to queue up for hours anyway? 
Take a look at the infographic below to know patients' preferences in the modern world. 
What do patients want? 
Queueing for hours in a hospital hallway sounds like a chore anyone would willingly skip if given the chance. Today's consumers have an ideal healthcare scenario in mind — that is, to make health checks more accessible and convenient through walk-in clinics, in-home visits, and omnichannel options.  
On average,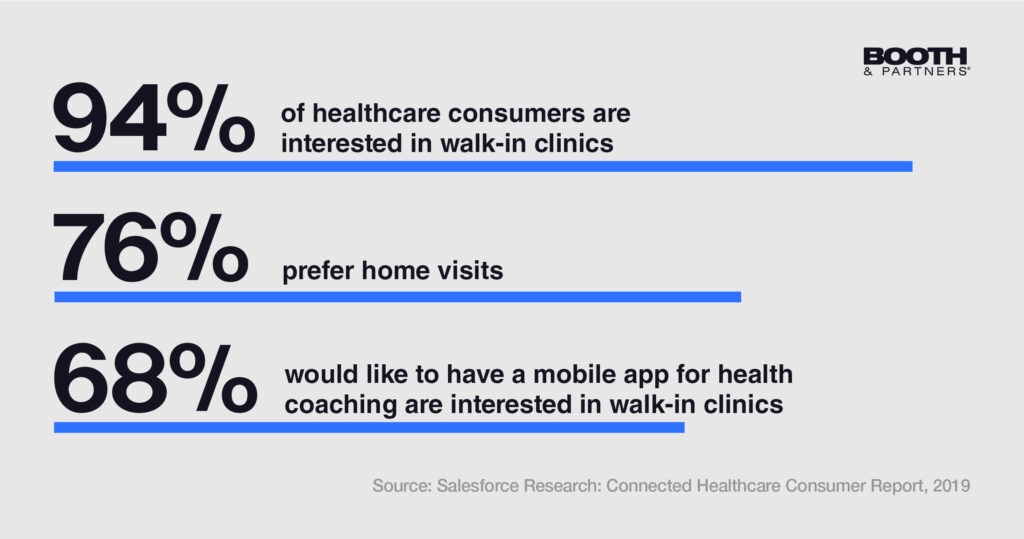 Summarizing the data from the infographic, we can see that the majority of patients prefer remote access to healthcare. Unless they need immediate and physical medical attention, services like telehealth and telemedicine will help you meet patient expectations.  
3. Fierce Competition for Top Talents
Staff shortages emerge as the biggest challenge for healthcare industry's finance leaders, according to a survey of 400 healthcare financial leaders. 71% of survey participants said the competition for top talent has a negative impact on their operations.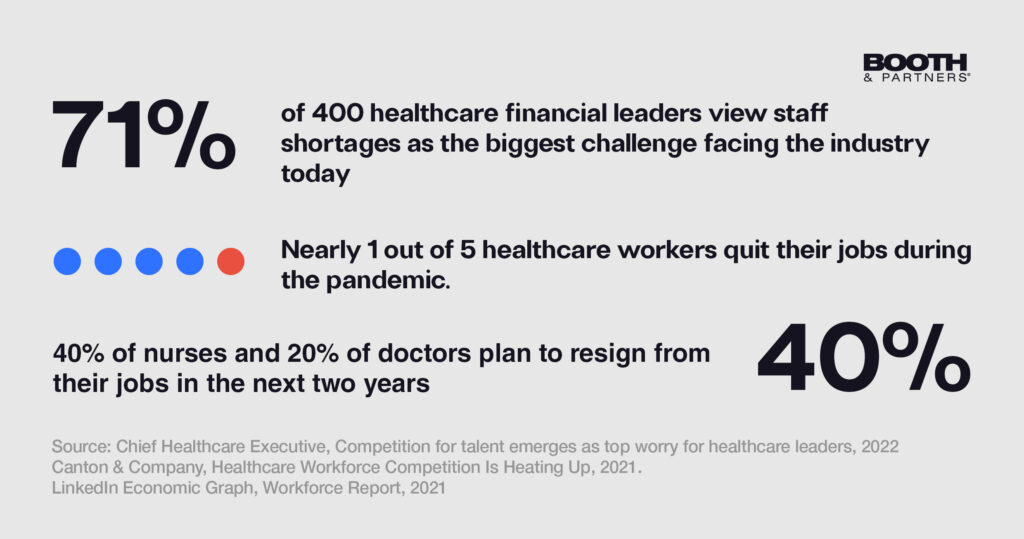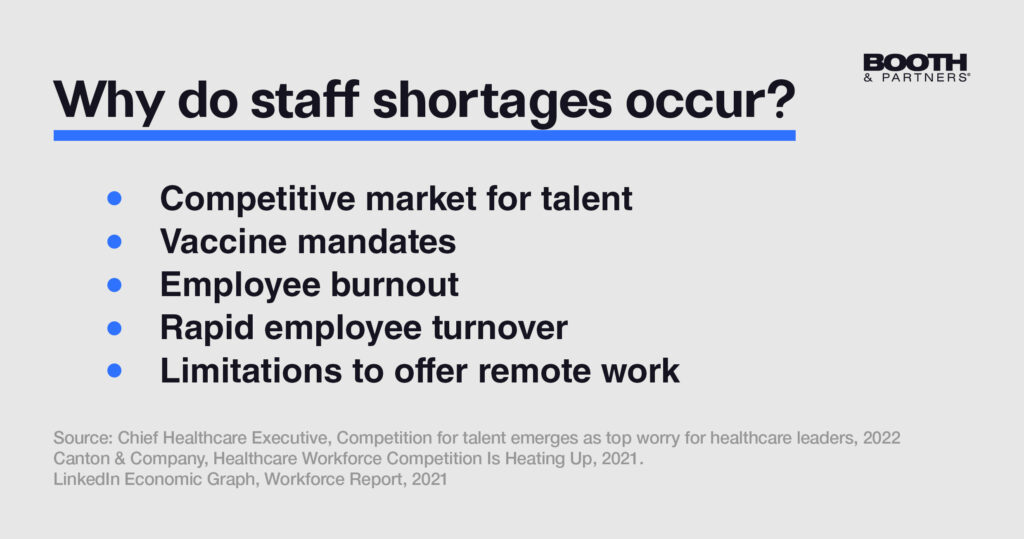 Meanwhile, a 2021 LinkedIn Workforce Report shows that the industry has a 54.5% year-to-year job growth. This means the demand for healthcare workers is ever-increasing. The question is, how can you fill in the job vacancies in your facility? 
Again, outsourcing can be a viable option. This business model allows healthcare workers to work remotely. This arrangement can be favorable to professionals who have walked away from the industry due to excessive stress and employee burnout. Employee turnover is notoriously high in the healthcare industry at 16%.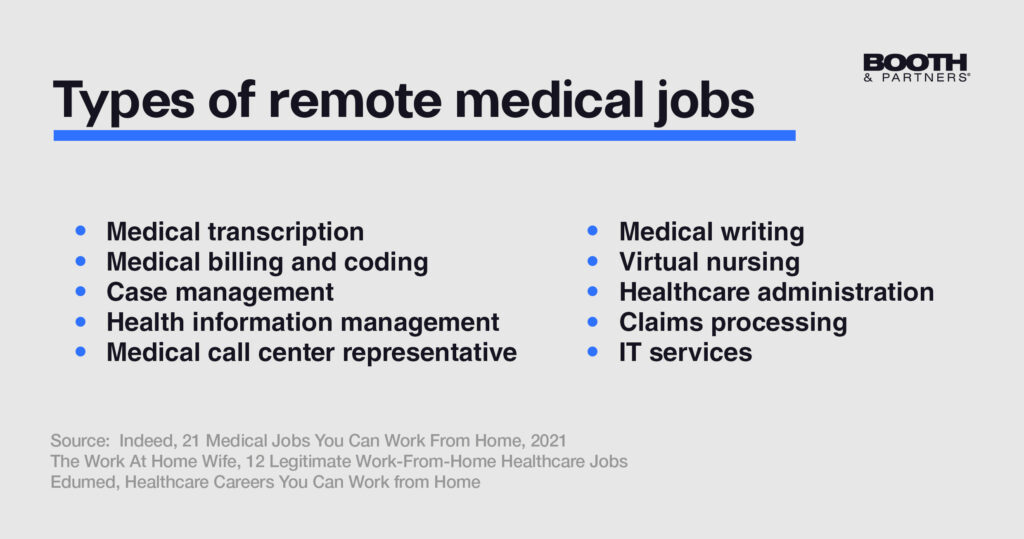 By allowing licensed medical professionals to work remotely, there's a chance that you can fill in the employment gaps in your organization in no time. 
 4. Rising Operational Costs 
Coming out of the pandemic, and still facing threats of another virus surge, the healthcare institution is currently in a tight situation. As mentioned above, the industry itself is experiencing staff shortages, which results in high labor costs. 
To make things worse, prices are on the rise due to inflation. In the U.S., the annual inflation rate accelerated to 8.6% in May of 2022. If this situation persists, it will surely take a toll on the healthcare organization's bottom line. The effect will be inversely proportional — while costs increase, the profit margins decline — and can lead to a negative cash flow. 
Outsourcing can be a viable solution to resolving such a predicament. As long as you're with a reliable service provider, you can address productivity and labor concerns. Hiring outsourced workers, especially in outsourcing hotspots, can be way cheaper than hiring in-house staff. It gets the task off your hands, so you have more time to focus on other issues such as the supply chain. 
5. Digital Transformation   
Technology continues to transform the healthcare industry in a good way. Various healthcare tools and software enable facilities to automate manual tasks. Automating processes can increase an organization's overall productivity, reduce human errors, deliver real-time data, and improve the patient experience. 
If you're on your way to embracing digital transformation, healthcare BPO outsourcing can provide your much-needed assistance. It extends your ability to be more technologically capable without making substantial investments to upgrade in-house equipment. Aside from their technological capabilities, they also have the available manpower to do the job. You won't need to hire and manage additional in-house employees anymore.  
Work with a Reliable Healthcare BPO Company
As an outsourcing provider, we understand that we're here to provide your much-need healthcare BPO support so your daily operations can be lighter and more manageable. What you lack, we'll try to fulfill with quality back-office support to the best of our abilities. 
We tailor our packages based on your needs and budget so they will suit your business well. We are also HIPAA-certified. B&P has all the standards and procedures in place to keep sensitive patients' data safe and secure. 
Contact us today to learn more about our healthcare support services. 
Discover more about outsourcing and
how you can maximize it for your
business success!
Get a copy of our E-book: Guide to Outsourcing.
DOWNLOAD NOW