Everything You Need to Know About Flexible Office Spaces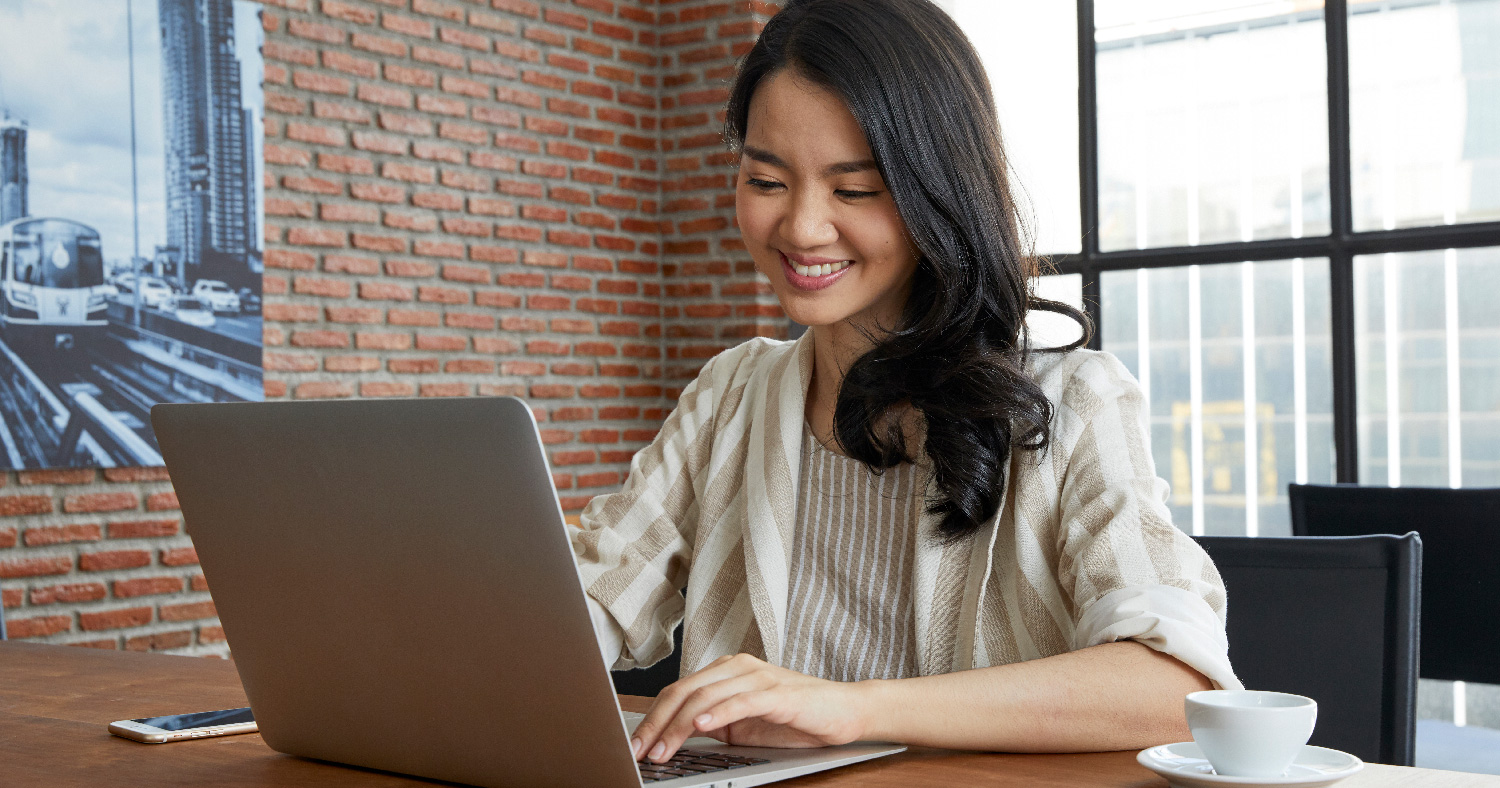 The world of work has seen a radical transformation in the last few years. As more companies adopt the hybrid work arrangement, which combines in-office and remote work, the way they conduct business has also changed.
Employers have found a new approach to lower the cost of their office space as a result of some employees working remotely. Since employees just come into the office for weekly meetings, leasing office spaces for a longer period of time is now off the table. 
For some businesses, they just want to locate a nearby third space, book a room for their teams, and pay only for the hours or days of usage. This type of workspace solution that has been gaining popularity among corporate clients is known as "flexible office spaces."
In this blog article, we compiled everything you need to know about flexible office spaces. Find out how it differs from the traditional office space and what type of workspace solution suits your business needs. 
What are Flexible Office Spaces and What are They Used For?
The term "flexible office spaces" refers to any form of space outside of the traditional lease market. 
The traditional office space is something we've all seen. A company signs a long-term lease on a space, incurring the cost and labor of customizing it, installing a variety of facilities, like communications equipment and employee amenities, and managing the office moving forward.
However, this type of workspace solution no longer suits businesses seeking spaces adaptable to their needs. With the rise of remote work arrangements, companies are now looking for spaces that offer flexible, short-term leases at a low cost. This is where flexible office spaces come in handy. 
Also known as "flex space," flexible office spaces are fully furnished and serviced workspaces that require little to no setup and have cheap setup costs. It includes basic office equipment, furniture, meeting rooms, and even reception staff. Additional amenities may vary from operator to operator, but the good news is you can reduce overheads as all expenses (utilities, rent, security, etc.) are included in a fixed monthly rate.
While standard leases often demand you to sign on for 3–8 years (if not more), flexible office space requires far less commitment—some even have monthly rolling contracts. Typically, the lease terms range from daily pay-as-you-go passes to monthly or annual memberships. That means businesses only pay for the space they use during a particular time.
Who Needs Flexible Office Spaces and How to Make the Best of It?
Flexible office spaces provide greater flexibility to suit different kinds of office needs. It means you can expand, compress, or diversify your office space as you see fit. Hence, it's suited for professionals who generally work from home or those who think coffee shops are too distracting. Also, it's ideal for organizations that are just starting out or for businesses seeking to incorporate desk options into their operations.
Your conference room, for example, has more purposes than just hosting quarterly meetings. When not in use, you can turn it into a space where brainstorming sessions or employee orientation can take place. Basically, it's any space that gives employees the flexibility they need to complete quality work at their own convenience.
What are the Different Types of Flexible Workspaces?
Having the ideal workspace for your company brings a lot of advantages. It can boost your employee productivity, retain talented employees, and provide you with greater control over your cash flow. That's why we will walk you through different types of flexible workspaces so you can find the best workspace for your business.
Private Office Spaces
This type of flexible workspace is the best option for businesses searching for adaptable spaces that are private, secure, and fully serviced. It allows companies to keep the same facilities found in a corporate office environment without having to pay and maintain the premises. Typically, it's perfect for start-ups and SMEs that are rapidly expanding. 
Private offices typically include lockers, filing cabinets, desks, chairs, and biometric security. It is highly customizable to any company's particular requirements and corporate culture. Also, it serves a lot of purposes. It could be used as a corporate headquarters, a project space, a conference room, or just an innovation area where a company wants its employees to network with other businesses in the building.
Coworking Spaces
Workspaces that are shared by several businesses are known as coworking spaces. In this type of workspace, it's common to have more than ten businesses share the same floor. Coworking spaces may not offer as much privacy as other options for office space, but it compensates for it by promoting collaboration and socialization among employees within the same space. 
You can opt for a coworking space if the thought of renovating your workplace and putting in a flexible workspace solution seems a little too overwhelming. By sharing a space with more companies, you're more likely to save on overhead costs. In addition, you can keep employees from feeling isolated as they may interact and network with other professionals on the same floor.
Meeting Rooms
Meeting rooms are more in demand because they provide greater privacy than any other workspace. Private meeting rooms are purposefully created to maintain the privacy and confidentiality of business matters, in contrast to a public space. A well-equipped meeting room may satisfy your needs, whether it's for a team gathering, a client meeting, or a crucial business negotiation.
With the rise of the hybrid setup, small businesses won't conduct client meetings virtually at home too often. They also won't schedule appointments in coffee shops, regardless of how hip and laid-back they appear to be. For independent contractors who only need workspaces for online meetings, meeting rooms are the best choice. They have the freedom to arrange the space as they see fit, taking into account the nature, purpose, and size of the meeting.
Virtual Rooms
Without a physical location, a virtual room offers all of an office's services. By merely leasing the features you require as you need them, you can provide the impression to your clients that you operate a fully-furnished office of your own.
This type of flexible workspace is perfect for remote companies that want to keep an office presence in a commercial zone but don't want to pay rent for a traditional office space. Businesses can legally register themselves and have an address to send their parcels to. They can come and pick up their packages and mail whenever they want because their operator will keep them in a secure location. 
Apart from a registered business address, telephone number, and a virtual receptionist who can answer their calls on behalf of their company, businesses can also rent a temporary office space and meeting rooms by the hour or day in case they need it.
Hot Desks
As its name suggests, hot desks refer to a desk that is shared by several offices. In this type of flexible workspace, multiple employees share a single workstation or workspace at various times. Simply put, you find an open seat where you can work, sit down, and stay there until your tasks are finished. Then, someone else can work in that space after you leave.
Hot desking does not offer reservations or designated desks. This is suitable for businesses that prefer to rent a small office or a few desks on a monthly basis. Also, it helps businesses reduce real estate costs since it allows them to rent small meeting rooms and have their employees switch turns in working.
Find the Best Flexible Office Spaces in the Philippines
Are you looking for premium office spaces located at key business locations in the Philippines? Then, look no further! Booth & Partners is here to provide you and your team with fully furnished office spaces with all the features you need. 
Our flexible workspace solutions come with 24/7 IT support, super fast internet connectivity, biometric access, cleaning service, access to conference rooms, and many more. Whether it is for meetings, brainstorms, and presentations, you have the flexibility to use our spaces on your own terms. And the best part is our workspace solutions can scale on demand giving you the agility to keep up with your office space requirements. 
Do you want to explore our flexible workspace solutions? Contact us for a quick discovery call, or reserve your office spaces today!
Discover more about outsourcing and
how you can maximize it for your
business success!
Get a copy of our E-book: Guide to Outsourcing.
DOWNLOAD NOW