5 Most Common Outsourcing Myths Debunked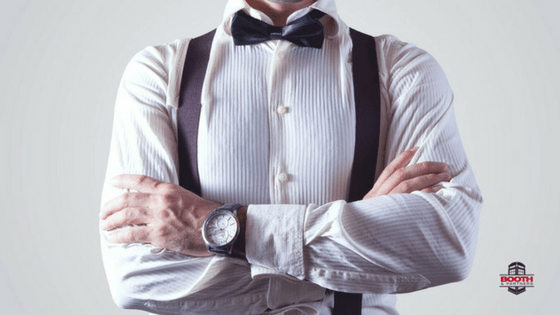 Myths and false information never rest, even in the world of outsourcing they exist. Here are 5 of them that we've debunked.
Everyone likes to hear an interesting story. If that story elicits shock, amazement or weirdness, count on it to stick to the minds of people. Unfortunately, people have a bad habit of passing these stories around without even validating them first. What's worse is they get to a point that they start believing these made-up stories – myths, as they're usually known.
There's really no shortage of myths in the world, even in outsourcing they exist. It's either the facts and stories are intentionally skewed to prevent the business-minded from outsourcing or they're just the result of false information passed through word of mouth.
To help you sort out the myths from the reality, we've put together a list of 5 outsourcing myths, so you can make smart, informed decisions.
Here are 5 of the most common outsourcing myths:
Myth # 1: Outsourcing is easy.
Reality: Outsourcing needs serious planning and resources to be effective. Remember, outsourcing is a process so even the smallest detail must not be overlooked to avert any problem and yield the best results.
Myth # 2: Outsourcing saves me money.
Reality: Not immediately. Outsourcing may actually cost you more if not used properly which is why you have to do your research. For example, with regards to salary, if the salaries in a developing country are 80% lower than an industrialized country, you can expect cost savings of 80%.
Myth # 3: Outsourcing is only for big companies.
Reality: Most clients of outsourcing companies are a small start-up to medium-sized companies. They tend to choose partners who are reliable extensions of the company and offer flexibility, scalability, and availability of resources on the market in a cost-effective manner.
Myth # 4: Offshore companies are located in politically unstable, poor countries, which makes operations risky.
Reality: Although some amount of political and economic risk does exist, developing countries such as the Philippines represent markets that can deliver true value in terms of business performance and cost efficiencies. In fact, the Philippines is regarded as one of the top destinations to outsource in Asia.
Myth # 5: Outsourcing pulls away jobs from top economic countries like America.
Reality: More Americans are employed than ever before. Most labor measures show real gains over the past three years and even some record highs. Real earnings are up; the rate of unemployment is low; jobless claims are 10 percent below the 25-year average; and the household survey-the only direct employment survey of Americans-indicates that 2.2 million more Americans are employed now than were employed before the recession. (source: heritage.org)
Outsourcing is portrayed by vendors and consultants as the mighty hero who can save your business while operation managers depict outsourcing as the evil villain who can ruin it. Notice the difference? It depends on the source conveying the information. The power lies in you to do ample research to get the facts straight and not rely on passed on information. Furthermore, work with the right experts, create realistic business plans and be prepared for bumps in the road that will inevitably hit you. These will all help you have a better chance of succeeding in outsourcing.
What are you waiting for? Now that you know the difference between fact and fiction, you're ready to start improving your business and keep it moving forward on the right track through outsourcing. Contact us now!
Discover more about outsourcing and
how you can maximize it for your
business success!
Get a copy of our E-book: Guide to Outsourcing.
DOWNLOAD NOW