Notes of Hope: Booth & Partners Supporting Let's Play Asia's Mission to Empower the Youth Through Music

As we entered the bustling halls of Dr. Cecilio Putong National High School in Bohol, Philippines, we couldn't help but feel the energy radiating from the students' faces. The school was adorned with colorful art and garlands, welcoming us with open arms. 
As we made our way through the campus, we were greeted by the dedicated teachers and staff who have made it their mission to provide a solid after-school arts program for their students. The program includes dance, theatre, vocal and instrumental music, creative writing, visual arts, and photography. It was clear that the arts played a significant role in the school's curriculum, as evidenced by the vibrant displays of paintings, sculptures, and multimedia projects that adorned the walls.
In partnership with Let's Play Asia, we embarked on an adventure as part of our ongoing initiatives for our community. We headed to Bohol to visit a school filled with talented young minds to make a real difference in the lives of the students. We wanted to inspire them, help them discover their passions, and show them that they are valued members of the community.
For several years, we have been working with Let's Play Asia, a non-profit organization founded by Kasper Hansen that empowers students by providing access to music education. They locally source musical instruments in Cebu and deliver them to schools in need. Our partnership has enabled us to contribute to the development of music education in Bohol, particularly in underprivileged areas where access to resources is limited.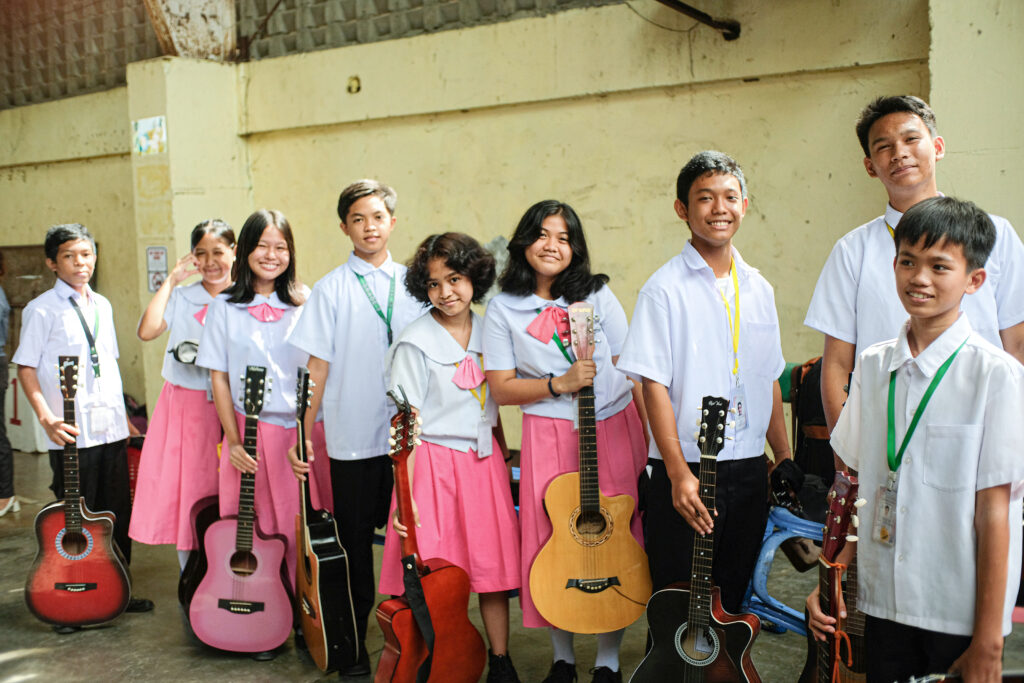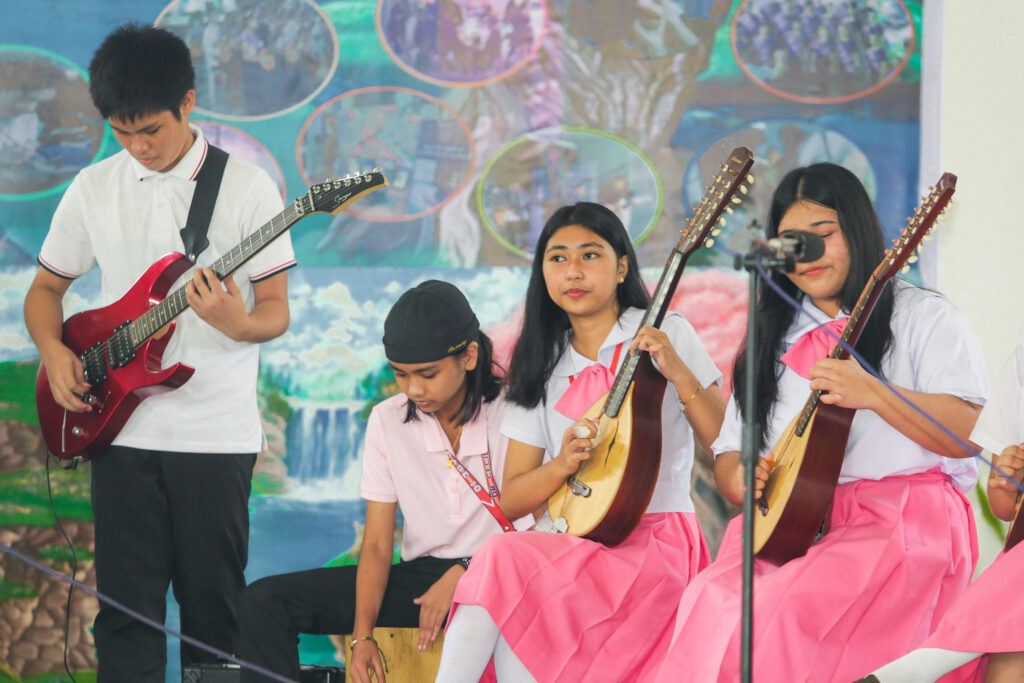 For this partnership, we have chosen Dr. Cecilio Putong National High School as our beneficiary. It is the most prominent high school in Bohol, which was severely impacted by Typhoon Odette in December 2021. The typhoon left most of their musical instruments unusable, threatening the continuation of their After School Arts Program.
In response, Booth & Partners donated musical instruments such as bandurria and ukulele, as well as ten sets of desktop computers and other basic school supplies. Our contribution helped ensure that the school's Arts program could continue despite the challenges brought on by the typhoon.
The donated desktop computers are functional office devices that are no longer being used. As our commitment to sustainability, we repurposed these devices and present them for the education of the youth.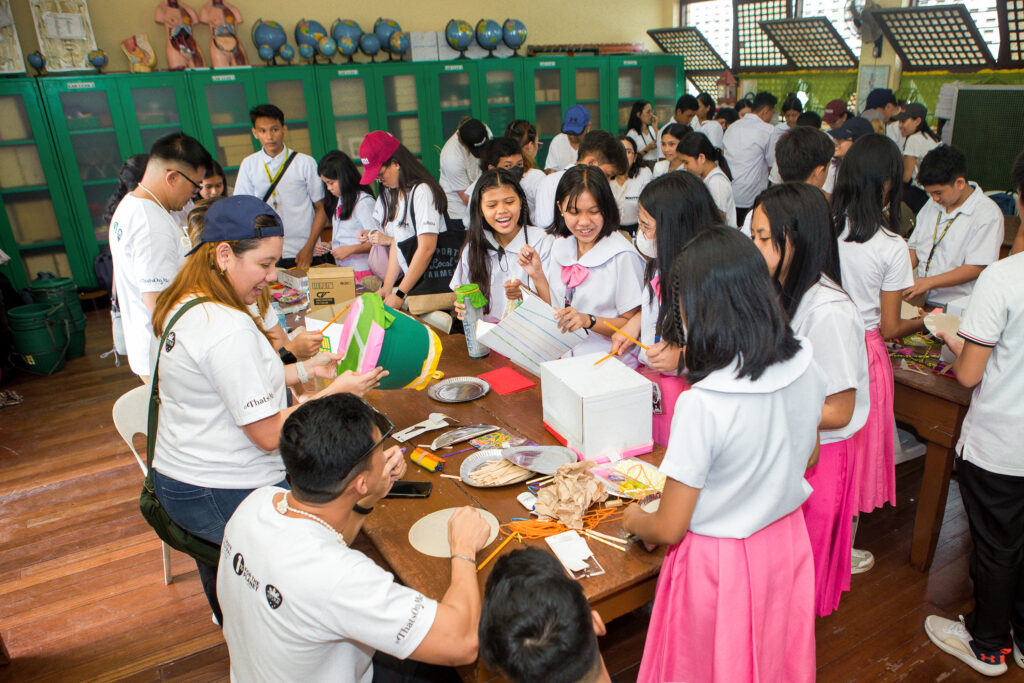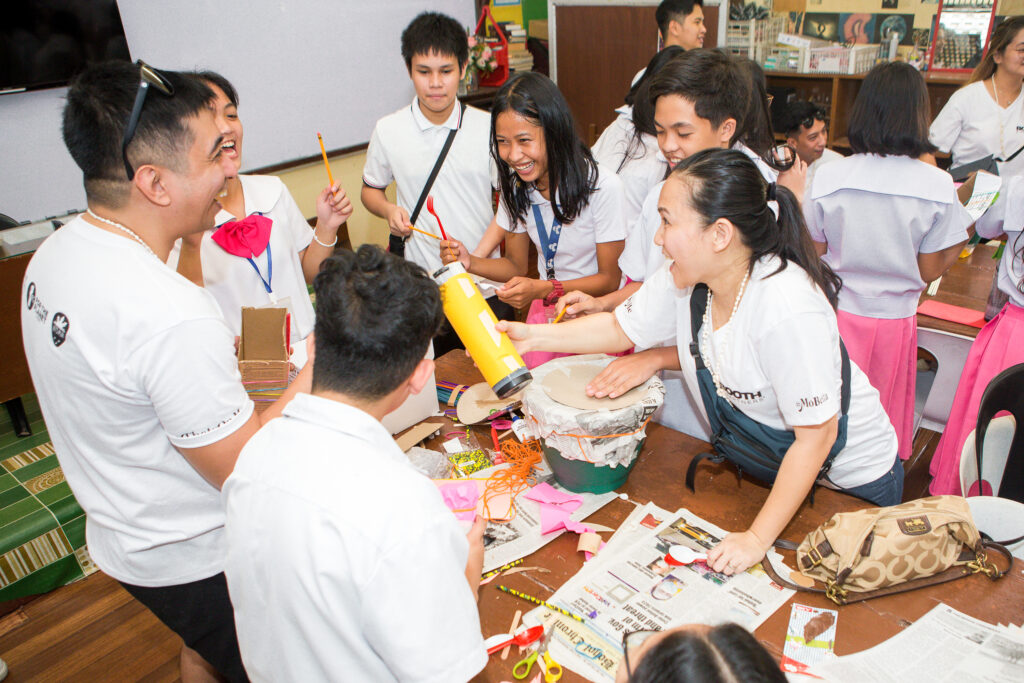 During our visit, the school set up a gallery exhibiting the visual arts. They even hosted a program showcasing their high school students' dance, vocal, and theatrical talents. 
After the event, we participated in an activity with select high school students to create musical instruments with arts and crafts materials and recyclable containers. The activity flaunts the musical and dance prowess of the students using their crafted musical instruments.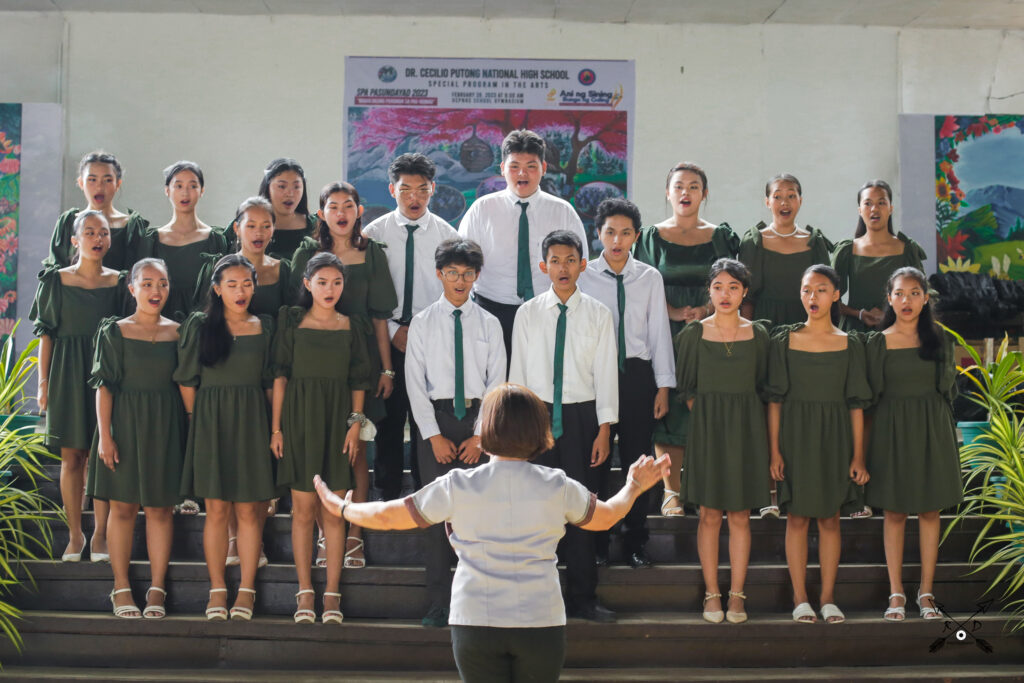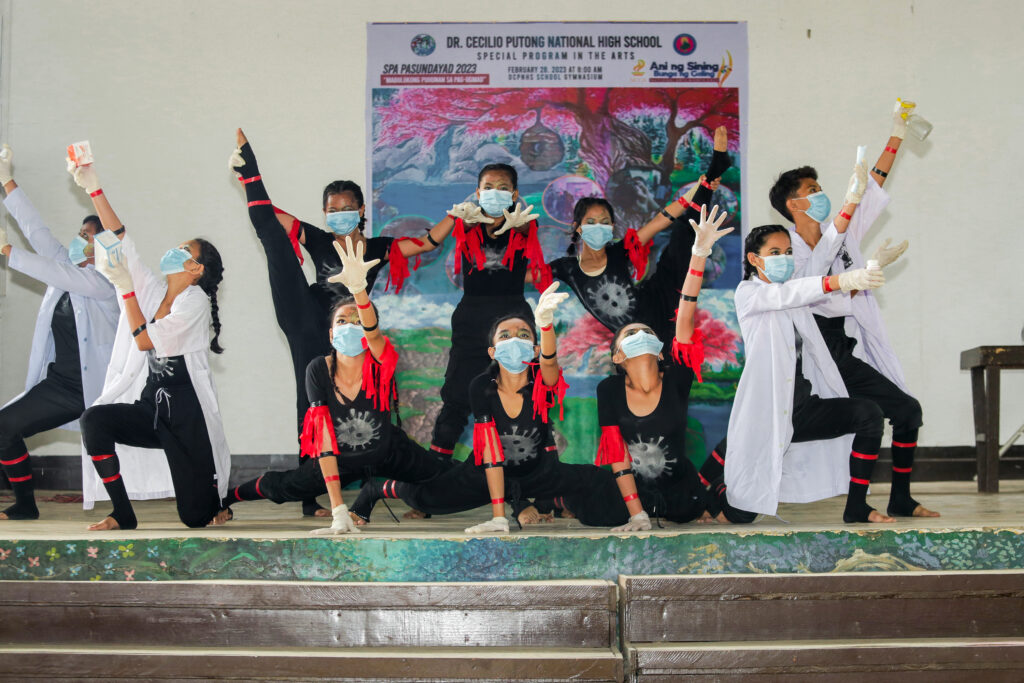 As we left the school, we were humbled by the students' talent and dedication to the arts. Our involvement in corporate social responsibility is a testament to our commitment to positively impacting the community. We recognize the importance of education, especially in the arts, which helps shape the future of the generations to come.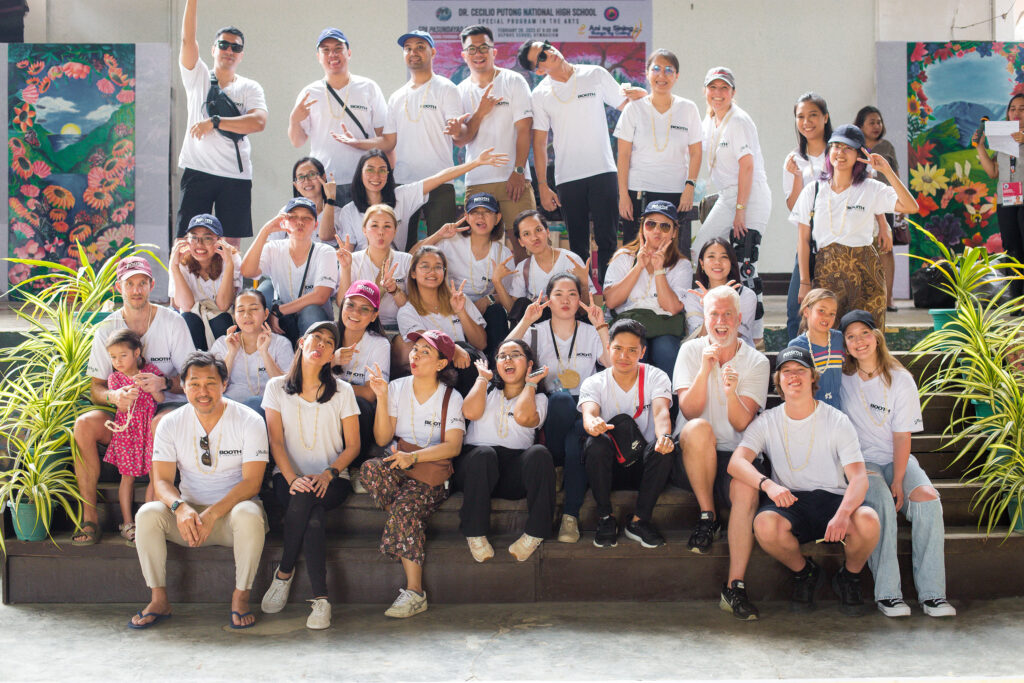 It was a humbling and inspiring experience that reaffirmed our commitment to making a difference for the youth by helping them discover their full potential through music.
By supporting Let's Play Asia and other non-profit organizations, we hope to empower more students through education and make a lasting difference in the communities we serve.
Discover more about outsourcing and
how you can maximize it for your
business success!
Get a copy of our E-book: Guide to Outsourcing.
DOWNLOAD NOW