Welcome to Our New HQ: A Sneak Peek Inside Our Latest Office Space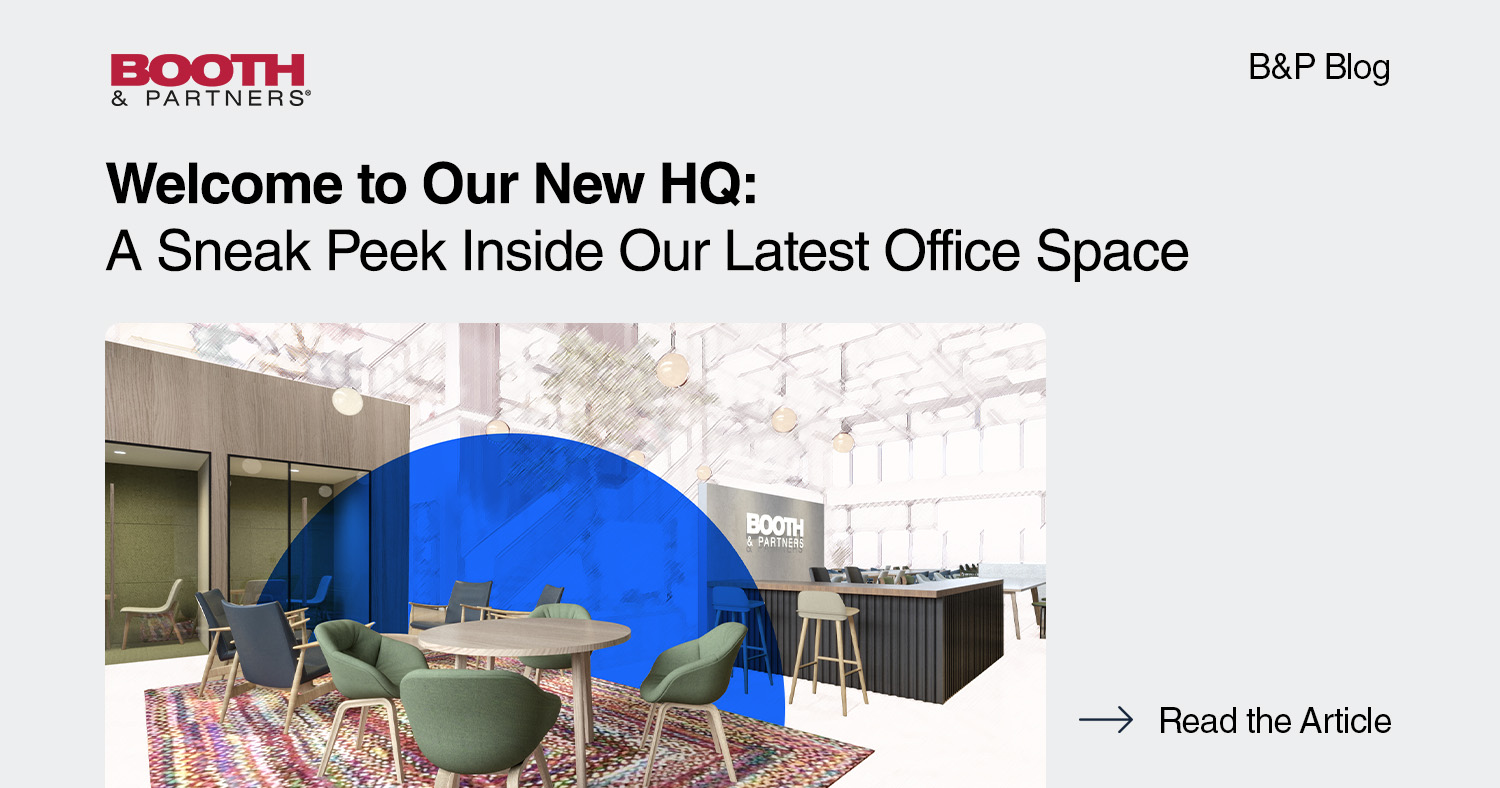 2023 is shaping to be a big year for us at Booth & Partners.
We've only just turned the page for the year's second quarter, but already we've crossed quite a few milestones from the start of this year. Q2 marked our company's first global expansion as we established our operations in our Colombian branch.
Here in the Philippines, we also had an expansion on a smaller scale as we branched out our office spaces and established our new headquarters—a bigger, brighter, and more modern space to call home.
Say hello to the B&P's new HQ at 107 Aguirre in Makati City!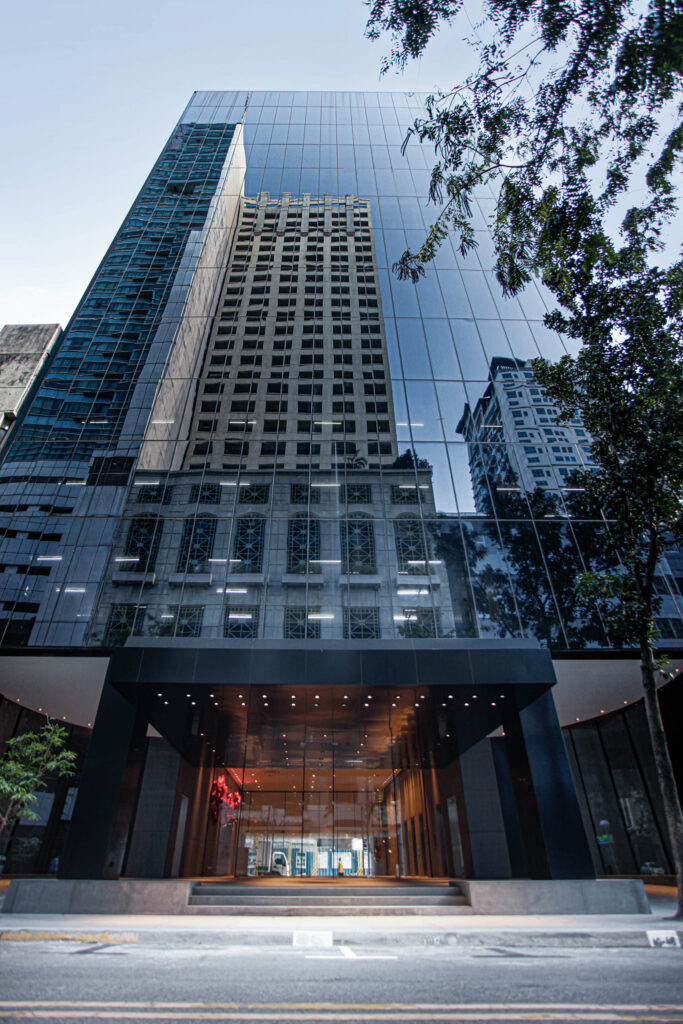 Nestled along Aguirre Street near Greenbelt Center and Washington Sycip Park, 107 Aguirre is B&P's new homebase. Photo from AtlasLand's Facebook page.
The Location
Booth & Partners is in constant motion. We are welcoming new members and clients into our eccentric team. With our expansion and the new hybrid working model, we decided we needed a grander space to support our team's collaboration needs.
With factors like workspace features, location, and sustainable design in mind, we have found our permanent home in the 107 Aguirre building. In addition to having adequate functional amenities for our Tribe, the building is LEED-certified. The sustainably designed and constructed 107 Aguirre helps us further our mission to reduce our carbon footprint. 

The Design
After finding the location, it was time for the design. We wanted our new space to reflect our company's values and mission. We enlisted the help of a local design company Hurray Design to collaborate with us and develop a space for both the 7F and 14F of 107 Aguirre. The result was an open-plan urban rustic workspace that incorporates natural elements, sustainably sourced materials, and local mural artworks to create a collaborative environment for every team.
Reception
The reception area gives visitors a warm welcoming atmosphere, with its bright and airy look all thanks to its high exposed ceilings and tall windows that let in natural light and give you beautiful views of the city skyline. The floors are paved with wood, and you can spot wooden elements adorning the rest of the space mixed with bright colors that add character to the area. 
In the middle of the floor is our concierge table proudly displaying the Booth & Partners brand logo and ready to assist you with your needs. You'll find plenty of open spaces for working and taking a break, as well as interview pods for privacy.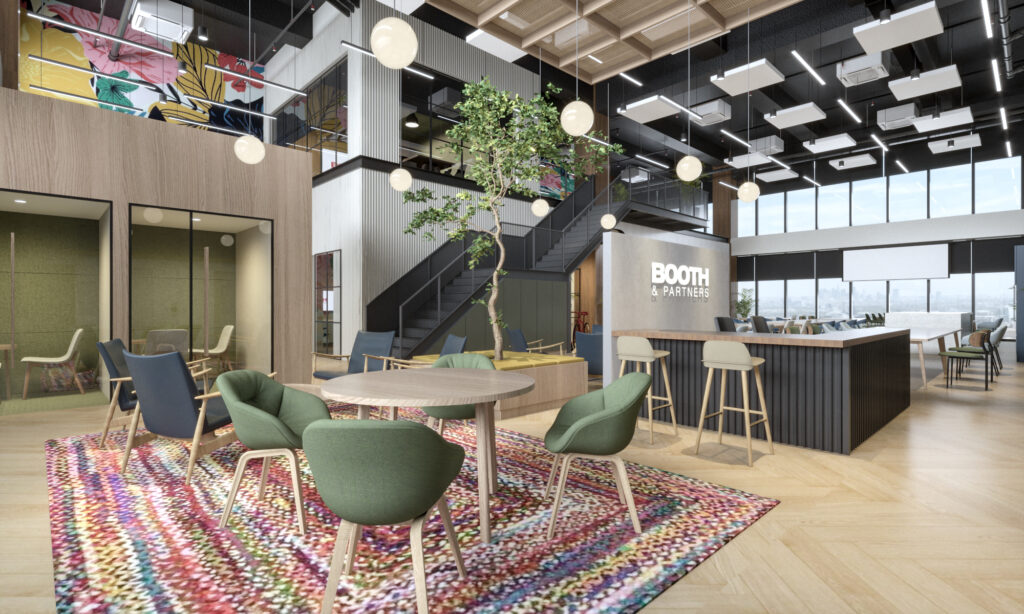 Breakout Area
Taking breaks is an important part of the work process, so we wanted to stimulate a relaxing atmosphere for our tribe in our breakout area. This minimalist space is equipped with seating and communal kitchen amenities so everyone can enjoy their meals or coffee break in comfort. 
The space is right next to a tall window where we can re-energize with a view of the city skyline. It is also adjacent to the mezzanine area which you can access via stairs. At the back, there's convenient elevator access.


Huddle Areas and Meeting Rooms
The key is creating workspaces that encourage collaboration and promote productivity. Fitted with open seating, indoor plants, and inspiring artworks, our huddle areas exhibit an ambiance of openness that fuel interesting and important conversations among teams.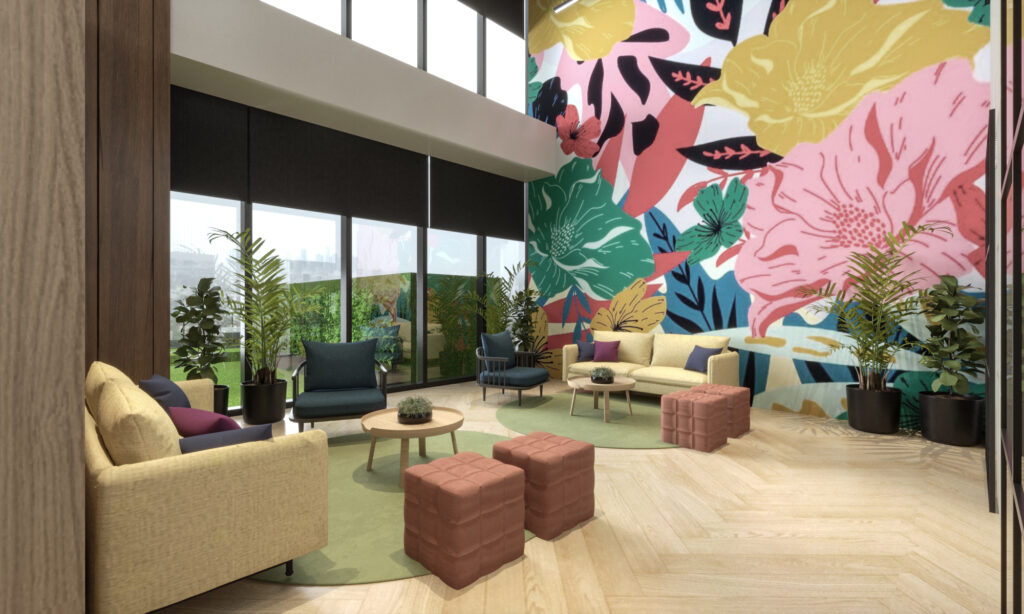 If you prefer a bit more privacy for your discussions, our meeting rooms are well-lit and have all the amenities you need for a productive meeting, no matter the size of your team.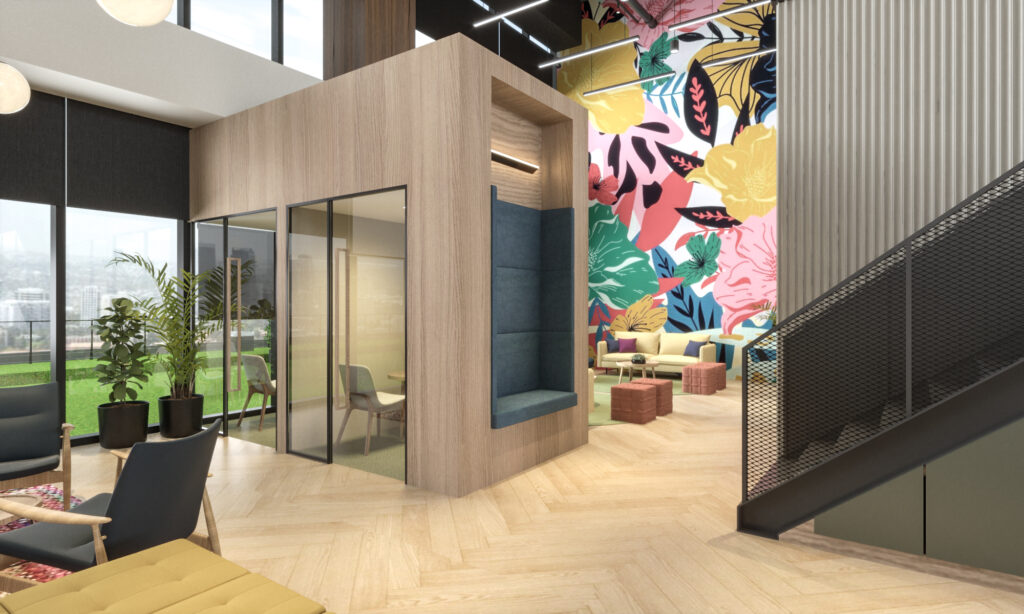 For smaller teams, there are compact meeting rooms you can use for private calls and one-on-one discussions. They are separated by wall partitions to give you privacy.
Our conference rooms are perfect for bigger team discussions and brainstorming sessions.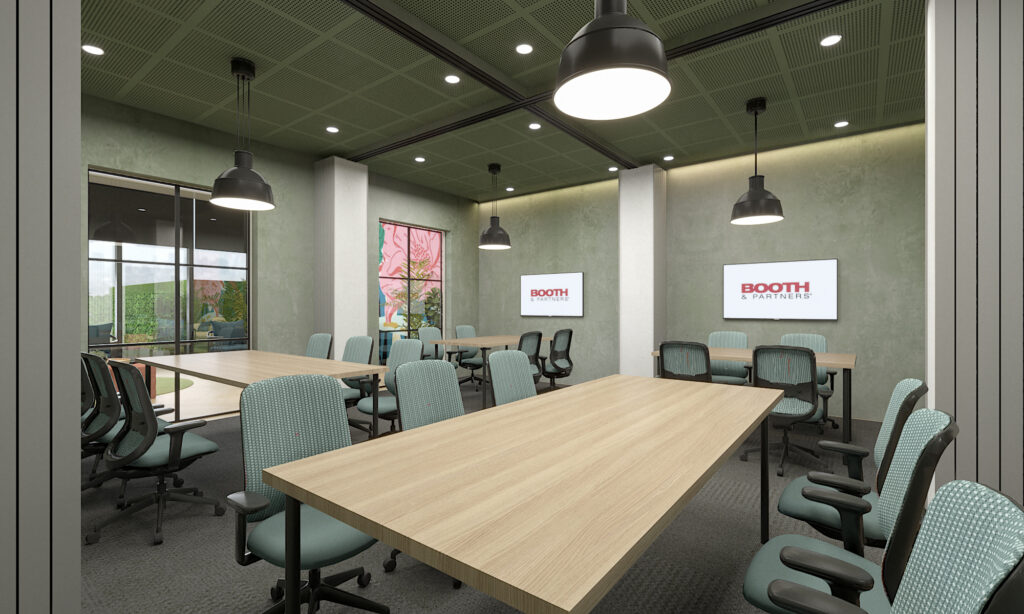 As we mentioned, Booth & Partners is growing. Opening our new headquarters in 107 Aguirre is only the beginning of our office expansion journey. Stay tuned as we announce the opening of our new office in Bonifacio Global City (BGC), Taguig!

If you want to explore our brand-new headquarters, our doors are open for you! Feel free to drop by 107 Aguirre Street, Legaspi Village, Makati City; we'll gladly give you a tour!

Discover more about outsourcing and
how you can maximize it for your
business success!
Get a copy of our E-book: Guide to Outsourcing.
DOWNLOAD NOW