B&P's N.A.S.A. Room is Now Online

Booth & Partners started 2021 with a bang! We have successfully set up the B&P's Network and System Administration or N.A.S.A. room in the first quarter of the year, all with the help of our amazing IT team. It's now running and supporting our IT professionals in remote monitoring and management software.
To help you understand more about what the N.A.S.A. room is and how it can help B&P to deliver uninterrupted operations to clients and help the employees do their tasks smoothly, here's a brief background and a little specifics of the B&P's N.A.S.A. room.
What is a N.A.S.A. Room and Its Use?
If there is something that can help the IT professionals in monitoring the infrastructure and operation systems of the business, a N.A.S.A. or Network and System Administration room is what you're looking for.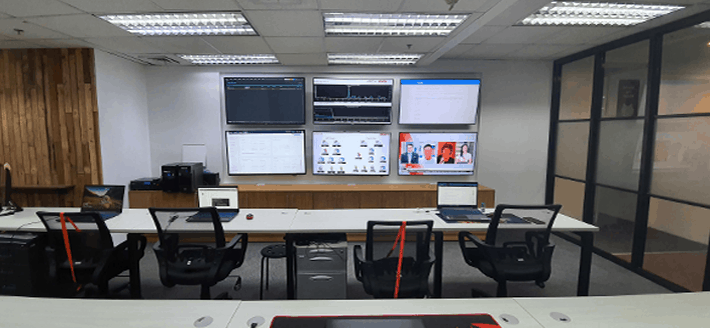 One of the most important parts of a data center, N.A.S.A. is a control room that also supports the team in responding to events and alert notifications through ITIL event management. It keeps in-office employees connected to the system and the central network so they can work continuously and efficiently. The same goes for the work-from-home workforce. It enables the IT team to remotely help resolve issues and keep on providing IT assistance even to remote work employees.
Some other awesome and helpful capabilities of N.A.S.A. room are:
✓ Monitors the health of the infrastructure
✓ Checks the security and network capacity
✓ Performs high-level security actions
✓ Backup and disaster recovery efforts
✓ Maintains 100% network uptime by scrutinizing the network 24 x 7 x 365
Video Screens to Monitor Infrastructure and Systems
Housing many video screens, each monitor in the N.A.S.A. room has a corresponding role showing different statuses and dashboards. These monitors will be the basis of the IT team to easily resolve the issues that may arise and take preventive steps to ensure that no issues, even the minor ones, remain in the system.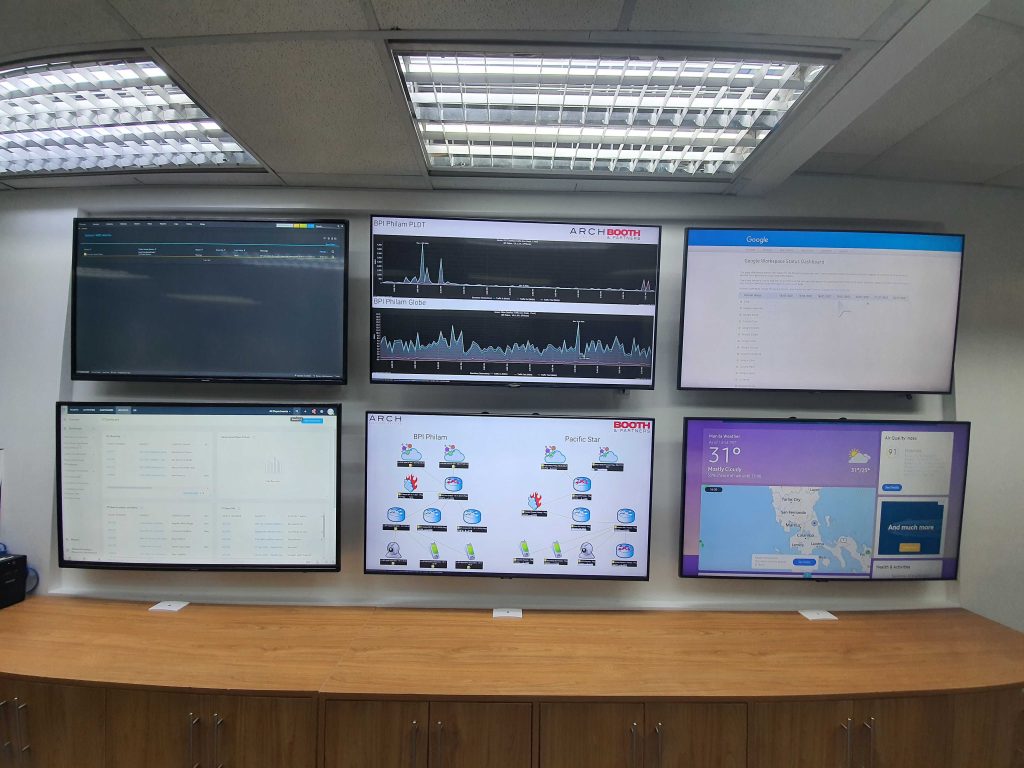 Here is a closer look at what each monitor inside the B&P's N.A.S.A. room displays: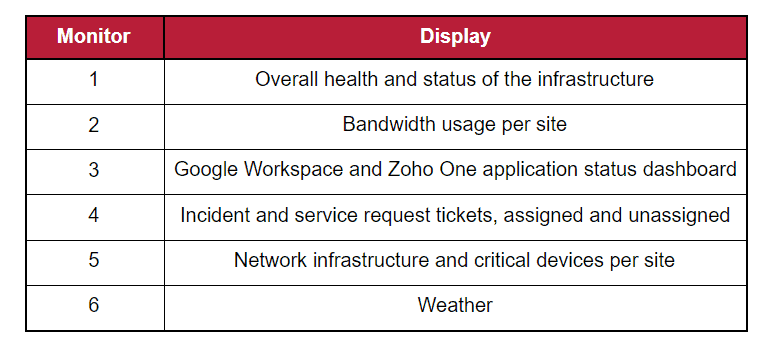 But it's not just it! There is still an upcoming monitor dedicated to device authentication, cloud-based firewall for mobile devices, and data security events. 
Smoother and Uninterrupted Business Operations
This latest roaring success of B&P will definitely help in providing first-rate services to clients and ensure smoother and uninterrupted business operations. Now, having the N.A.S.A. room online to help B&P's dedicated IT people, there is nowhere else to go but up! 
Discover more about outsourcing and
how you can maximize it for your
business success!
Get a copy of our E-book: Guide to Outsourcing.
DOWNLOAD NOW