5 Positive Effects of Staff Leasing in the Philippines on Your Business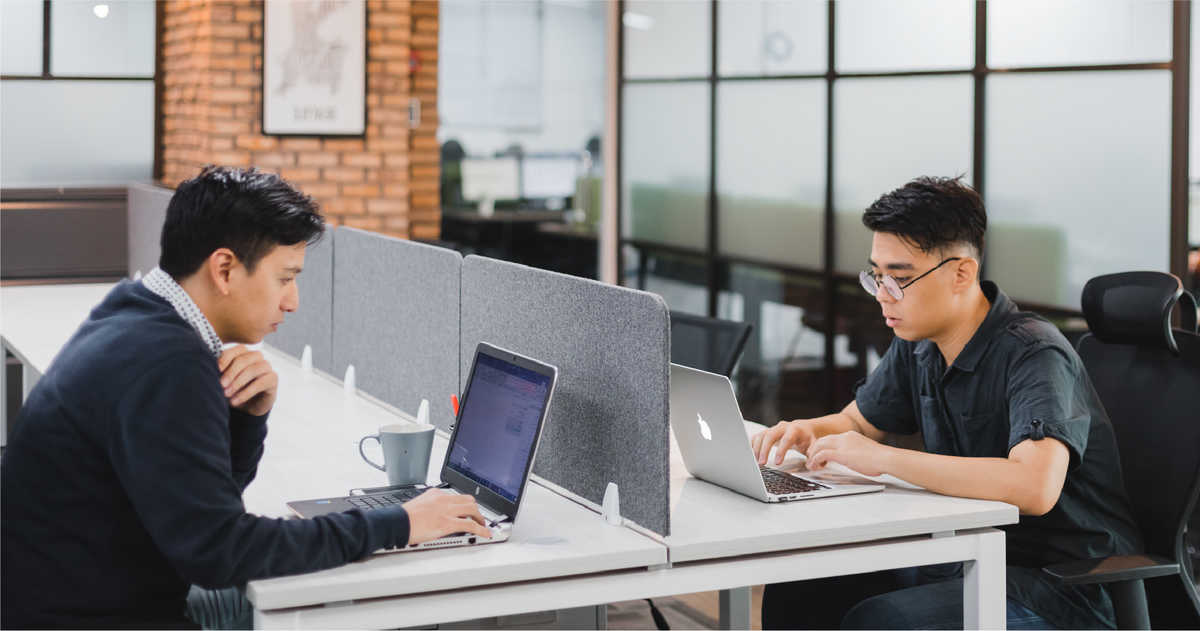 Whether it's a full-time or a part-time role, filling a job position can be a big commitment, especially that it requires financial and time-related investments from the initial stage of talent pooling down to the specifics of onboarding. It is no wonder many businesses around the world consider staff leasing rather than doing the entire recruitment process in-house. It brings several positive effects to businesses that are looking for a more cost-effective route when hiring for talent.
When we talk about the countries that offer staffing solutions, the Philippines will always be a part of the list. It has always been one of the top outsourced staffing destinations in the world. Let's explore in this article why companies prefer to do staff leasing in the Philippines.
What is Staff Leasing?
Staff Leasing, also called employee leasing, is a business model that allows a company to hire employees through an outsourcing service provider. This technique of hiring staff can be a cost-efficient and convenient strategy to get the talent you need. 
When you lease staff, it will help free you up from the nitty-gritty of building a team while allowing you to focus on other important business activities. The staff leasing company will cover the entire hiring process from talent pooling, interviewing, onboarding, and other steps based on your requirements. But here, you are still a part of the hiring process. The service provider will schedule an interview for you. You get to choose who among the candidates you think is the best fit for the role. 
Once you have onboarded your staff, you can now manage your team and provide directives remotely while the staff leasing company will take care of the HR and Admin works such as training, payroll of the staff you outsourced, record keeping, benefits, and other processes. 
5 Positive Effects of Staff Leasing in the Philippines
One of the general reasons why companies prefer staffing solutions over in-house hiring is because they want to be free from all the hassle and time-consuming processes of pooling candidates, interviews, and onboarding. But why do businesses choose staff leasing in the Philippines compared to other countries known for the same service? Here are some of the things that staff leasing in the Philippines can do to your business::
1. Drives Your Business towards Growth
If you're looking for highly-skilled talents with excellent work ethics, the Philippines would be one of the great places to do staff leasing. 
Filipinos are known for being hardworking people that exude a spirit of positivity with high regard for professionalism. They value integrity and have respect for individuals. They know how to have fun amidst challenging times without forgetting their responsibilities.
Moreover, companies choose to offshore in the Philippines because of the cultural alignment of Filipinos because of their Western influence. They also have a natural accent and an excellent command of the English language. These two allow them to establish good and effective communication with you and your customers.
Fun fact: In 2020, the Philippines ranked second in Asia in terms of English Proficiency.
All these amazing traits can create a positive impact on your business, especially if the role you want to outsource is related to customer service. Why? Basically, because of the attitude of Filipinos being friendly and helpful to others. These awesome characteristics can help increase your business' customer satisfaction rate as well as create a good impression of your brand. 
2. Helps You Save Cost for More Important Business Activities
This is one of the major reasons why companies choose the Philippines over other well-known staff leasing destinations. The country is known for providing quality yet cost-efficient services. When you opt for staff leasing in the Philippines, you can save up to 70% on your operating expenses. Imagine how much you can keep. You can already use that amount for other areas of your business that need it the most. 
If you are wondering how this became possible, the answer is mainly on the labor rate. The Philippines has a lower labor rate compared to other countries. And when it comes to the quality of work, Filipino workers can keep up or even exceed the performance of an in-house team. 
Some other factors adding up aside from the low labor rate are the more affordable benefits, equipment, and programs, and software in the country. So, if you want to pay less for more, the Philippines is your best staff leasing destination.
3. Enables You to Increase Market Reach Globally
Targeting a global market reach can be challenging, especially if your location makes it difficult for you to tap into different business markets around the world. Fortunately, Filipino workers are also flexible in terms of time — one of the reasons why the outsourcing industry boomed in the Philippines.
Staff leasing service providers in the Philippines cater to 24/7 or round-the-clock staffing services. They can help you keep in touch with your global customers. This is because many Filipino employees are willing to work on any shift, even at night or during holidays. They are also up for overtime and rest day work just to continue providing quality service. 
Another thing is that there are Filipinos who are multilingual. These individuals can communicate using various languages such as Chinese, Japanese, Korean, Spanish, and many more. And the good thing is that you can get their service at an affordable price.
These genuine qualities of Filipino workers and service providers can help bring your business to greater heights of success by expanding your market reach to a global scale. 
4. Smoother Business Operations as a Result of Cultural Compatability
Clear communications and a great work environment is another thing you can get when you partner with a staff leasing service provider in the Philippines. 
Because of the country's history, being colonized by foreign forces from the United States, Japan, Spain, and other countries, the Philippine culture, including the values and traditions, were influenced by several countries. This is a powerful advantage for Filipinos to work with other nationalities with cultural compatibility. This makes it easier for both parties to work together. 
As a result, your company can get a smoother business operation with a friendlier, more engaging, and productive work environment that can inspire your people to create their best work. 
5. Uninterrupted Business Operations and Outsourcing Industry Support Initiatives from the Government
The Philippine government has strong support for the outsourcing industry, being one of the economic pillars and revenue generators in the country. 
One great example of this is the situation during the start of the pandemic wherein the country was set in a strict community quarantine. Many businesses shut down and one of the reasons why is because they did not get a permit to operate from the local government. 
Fortunately, since the national government is aware of the contributions of the outsourcing industry to the country, they allowed all the businesses related to it to continue their operations as long as they comply with the COVID-19 safety protocols and precautionary measures. Because of this, outsourcing service providers, as well as their clients, did not experience interrupted operations even at challenging times. 
Additionally, the Philippine government started some helpful programs and initiatives to help boost the industry in the country including:
Affordable or free vocational courses related to the outsourcing industry;

Tax and non-tax incentives to support foreign investments in the country;

Partnerships with different sectors, especially with universities to create programs preparing the future workforce of the industry; and many more.
If you are looking for a fast, convenient, and cost-efficient way of hiring staff and building your own team, staff leasing in the Philippines is undeniably one of the best options you got. And finding the right staff leasing partner in the Philippines can help you achieve these 5 positive effects on your business.
Considering Staff Leasing in the Philippines?
If you are exploring for a reliable staff leasing company in the Philippines, check out Booth & Partners. Our tailored Staff Leasing solutions in the Philippines have been helping many businesses for years. Buckle up as we help drive your business towards growth! Get in touch with us to know more about our staffing services. 
Discover more about outsourcing and
how you can maximize it for your
business success!
Get a copy of our E-book: Guide to Outsourcing.
DOWNLOAD NOW