Outsourcing Accounting and Finance: 5 Reasons Why It's a Must this 2017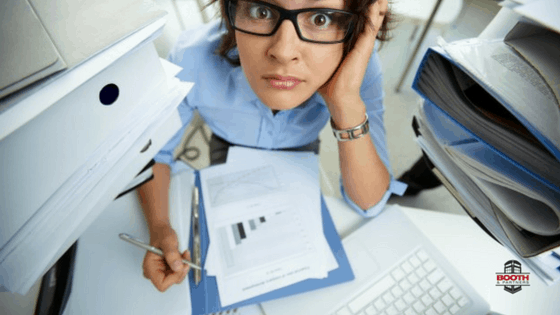 Want to relieve your company the burden of errors and distractions caused by accounting and finance tasks? Outsourcing is the key!
It's 2017 and guess what, outsourcing continues to be the best solution to growing a business's bottom-line. With so many aspects to running a business such as sales, staffing, customer service, vision, growth, etc., small business owners would rather not think about the hassles of accounting too. Instead, they would want to have the professional assistance and guidance of Finance and Accounting professionals streamlining the financials.
Sure, some business owners may choose to rely on online tools out there to lessen the burden, but even "automated tools" need extensive data input, financial expertise, and not to mention make difficult judgment calls. So, whether you're a large organization looking to gain more time to focus on more important aspects of your business or a small company looking for a systematic approach to accounting, outsourcing accounting and finance is the key.
Here are 5 reasons why outsourcing accounting and finance is a must this 2017:
1. Save Money and Reduce Overhead
Who doesn't want to save on costs? Businesses normally spend 2-5% of revenues just to train and staff internal accounting departments. Outsourcing your accounting can lower your total costs because it eliminates expenses related to employee benefits, training, taxes, accounting hardware and software, and office supplies.
2. Get Real-Time Access to Data
An outsourcing company can assist in timely decision-making through technology. Through the most advanced and effective tools, like cloud-based accounting applications, you can get high-quality accounting services and up-to-the-minute financial information. Using technology provides easy access to data, aiding day-to-day and strategic decision-making.
3. Increase Efficiency and Focus on Outsourced Task
You can expect utmost priority in the management of your accounting tasks when you outsource to a finance and accounting specialist services company. You're not only assured that the tasks are in safe hands because professionals are handling them, but they can also set up new efficiencies to reduce the number of touch points with each accounting item (check, bill, invoice, etc.) to allow you and your team to spend more time performing revenue-generating activities.
4. Lessen Stress and Have Peace of Mind
With numbers in the picture, there's bound to be stress. But you can leave your worries behind by outsourcing your F&A. First, you minimize the risk of errors, ranging from wrong calculations to faulty accounting, since outsourced accounting specialists usually have multiple levels of review built into the F&A process. Second, you can be sure that your company pays its dues, customers, and staff on time because they're always aware and in control of the tasks.
5. Grow your Business
You're not helping your business grow if you're spending time on books. When you outsource your F&A, you can give other aspects of your business more time and focus such as overseeing operations or bringing in new customers. You're rid of any distractions now that the accounting aspect now lies in the hands of professional and experienced accountants.
It's taxing to manage your business's finance and accounting on your own. If you really want to drive efficiency and grow your business, then you should seriously consider outsourcing your F&A as soon as possible. You don't want to be that company who's left behind because you're not taking advantage of what outsourcing can do.
Does your business outsource finance and accounting tasks? Please share your experiences below in the comments section.
Don't let your business be dragged down because of accounting and financing tasks? Contact us now and we'll help with the process to be more efficient, so you can focus on growing your company.
Discover more about outsourcing and
how you can maximize it for your
business success!
Get a copy of our E-book: Guide to Outsourcing.
DOWNLOAD NOW