Top 5 Filipino Christmas Customs and Traditions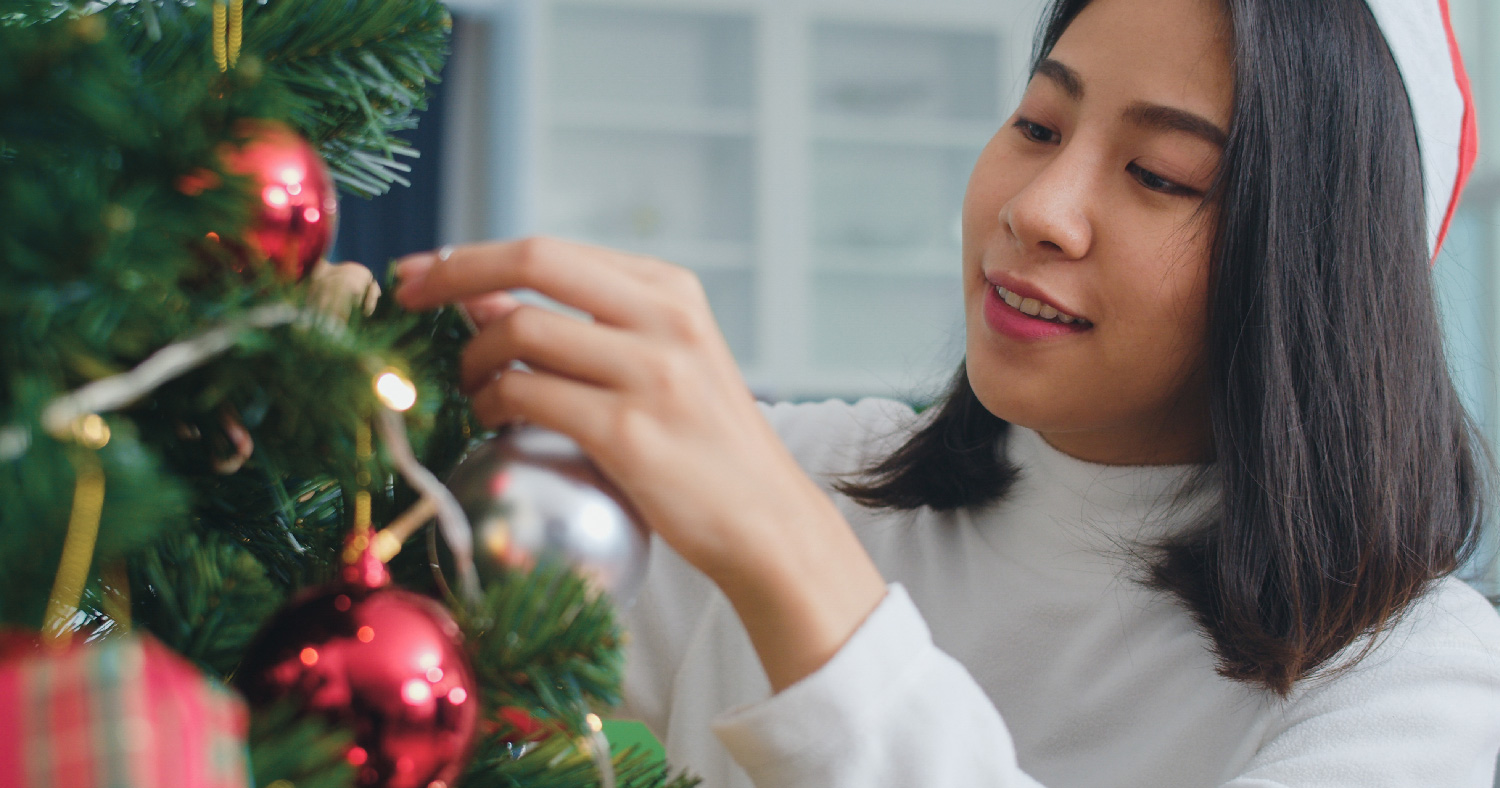 Christmas is the most significant holiday in the Philippines. In fact, Filipinos are known for celebrating the longest Christmas season in the world. Filipino Christmas or Christmas in the Philippines starts on the first day of September and lasts all the way through the first week of January. Upon the arrival of "ber" months, the holiday spirit can already be felt everywhere. 
The nights get cooler, Yuletide songs are played all around, everyone is shopping for presents, Christmas parties are held here and there, and most of all, employees start counting down to the most-awaited 13th-month pay—a government-mandated form of compensation in the Philippines given to employees at the end of the year. It is undoubtedly the most festive season of the year.
Here are some of the unique Filipino Christmas trivia and facts that make it more exciting to spend Christmas in the Philippines:
1. Putting Up a "Parol"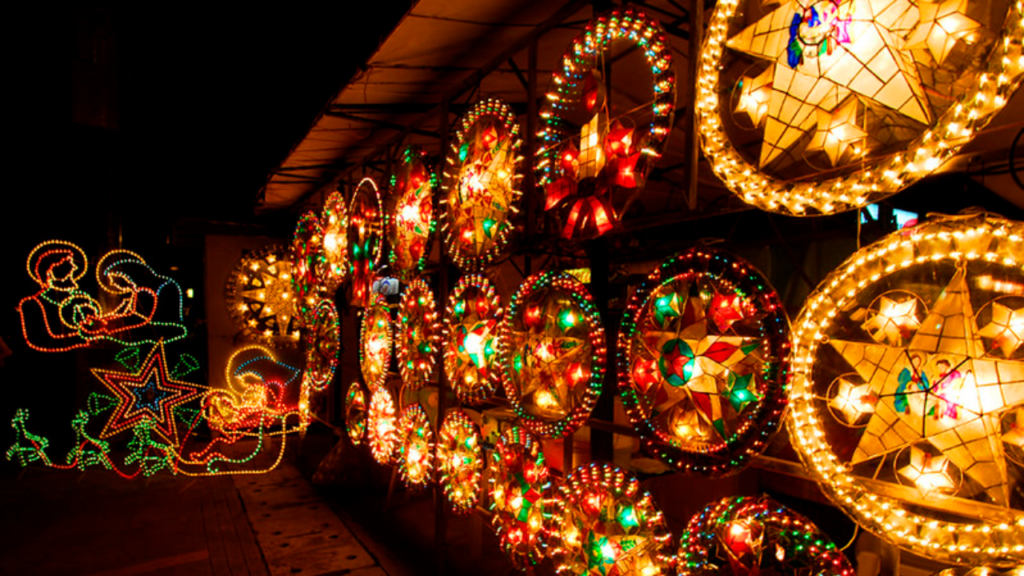 Image Source: Flickr
Nothing quite says Paskong Pinoy like brightly-colored parols. Parol is a Filipino Christmas lantern, one of the notable Filipino decorations during the season that is made of bamboo and colored paper. It comes in various shapes and sizes but it is usually star-shaped to signify the Star of Bethlehem. The parol also symbolizes hope and goodwill for all Filipinos. Most Filipinos set up the holiday vibe by decorating their houses and offices. Generally followed by the expression, "It's Christmas!" Christmas decors never fail to put everyone in a cheery holiday mood.
2. Completing the "Simbang Gabi"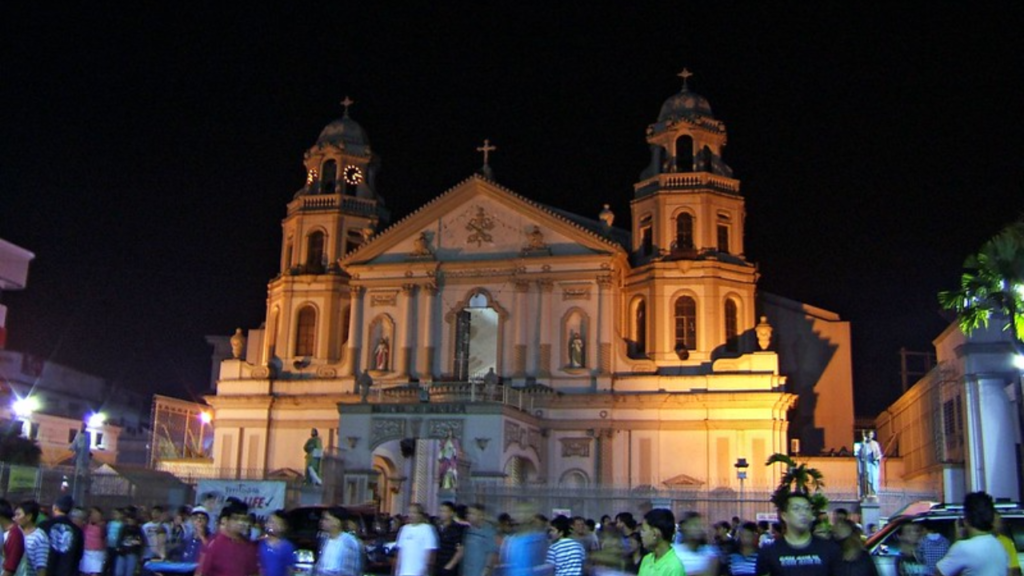 Image Source: Flickr
The Philippines is widely known for being a Catholic country. The majority of Filipinos are Roman Catholics who practice the Christmas tradition of Simbang Gabi. Filipinos get up as early as 4:00 AM to attend mass. Simbang Gabi begins on the dawn of December 16 and continues for nine consecutive days. The mass also features some beautiful Filipino Christmas songs. The last mass leads to Christmas Eve where The Nativity of Jesus is commemorated. It is also a popular belief that whoever completes the nine masses of Simbang Gabi can make a wish and it will come true.
Most Catholics practice these Filipino traditions and beliefs as a form of sacrifice in preparation for the coming of Jesus. This is why despite their tight schedules, some Filipino employees still make an effort to wake up before sunrise to hear mass, then go straight to work afterward.
3. Eating "Puto Bumbong and Bibingka"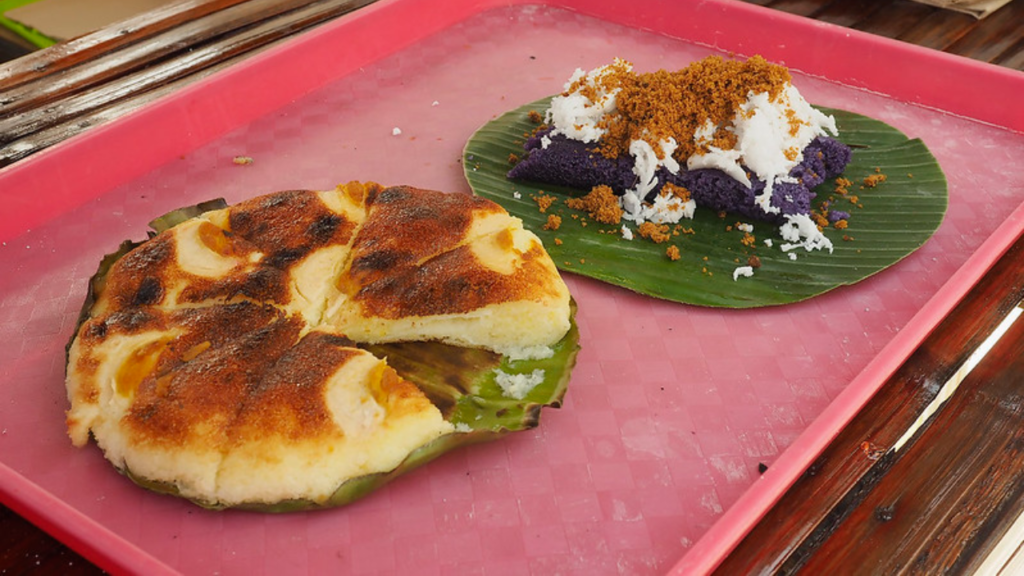 Image Source: Flickr
After attending the Simbang Gabi, Filipinos are accustomed to rewarding themselves with traditional Pinoy delicacies. The streets outside the churches are usually lined with food stalls that sell different kinds of kakanin or rice delicacies. The best sellers are puto bumbong and bibingka. Puto bumbong is a purple rice cake that is steamed using a bamboo tube. It is served with grated coconut, butter, and brown sugar. Meanwhile, bibingka is a Filipino cake made with ground rice, coconut milk, and eggs. It is cooked using a clay pot and served in banana leaves. You can rarely find puto bumbong and bibingka any time of the year. This is why Filipinos see to it that they do not miss these during the Christmas season.
4. Exchanging Gifts and Organizing Filipino Christmas Parties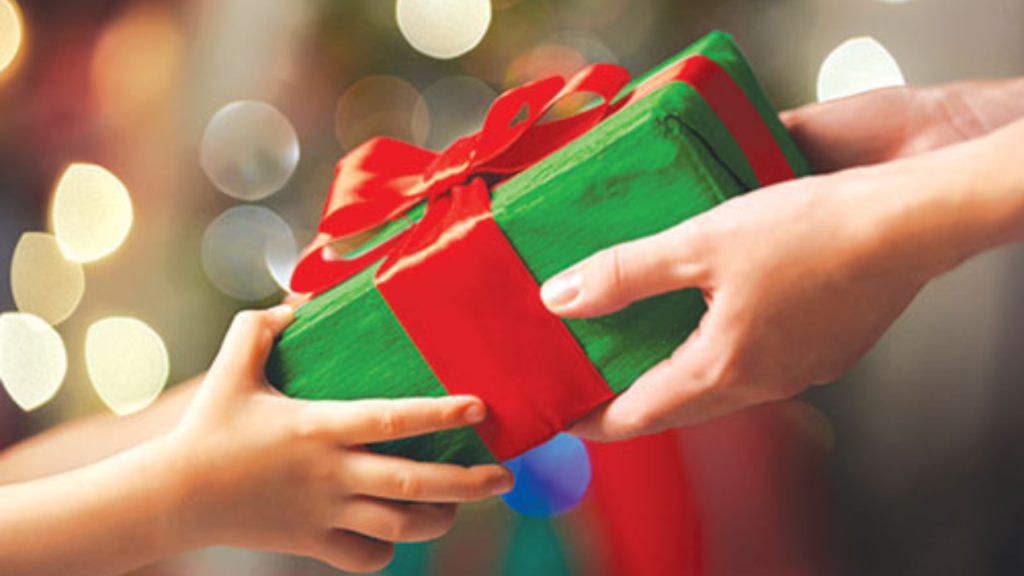 Image Source: The Manila Times
Christmas is a time of gift-giving. Filipinos are hospitable in nature, so they go out of their way just to make other people happy. They express love, care, and gratitude by giving gifts. From family gatherings to corporate events, Filipinos make sure to prepare presents for those who are dear to them. Most Filipino employees also spend their Christmas bonuses on buying something special for everyone they care about including family members, friends, and colleagues.
The Filipino gift-giving or exchanging of gifts takes place during Christmas parties. Filipinos have an enjoyable way of exchanging gifts through Monito/Monita—the Filipino version of Secret Santa but with a fun twist. The participants of Monito/Monita have to prepare their gifts according to a specific theme. For example, something yellow or something soft. The participants can also use codenames; everyone is not supposed to know who's who until revelation day.
Christmas in the Philippines is a series of never-ending Christmas parties with specific Filipino Christmas party themes may it be for family reunions, corporate events, or intimate gatherings among your circle of friends. There are celebrations at home, at the office, or even at your former school. Filipinos are fond of Christmas parties because they build up the excitement leading to the grand celebration on Christmas Eve.
5. Celebrating "Noche Buena"
Image Source: Pinterest
After all the preparation comes the most anticipated part of the season—the Noche Buena (say NOH-chay BWEH-nah)! On Christmas Eve, Filipinos prepare a grand feast for the whole family. A typical Filipino Christmas dinner includes the notable Filipino Christmas food such as ham, lechon, keso de bola, fruit salad, and kakanin. It is part of the tradition to stay awake until midnight before the family eats together and enjoys the banquet. Noche Buena is when everyone gets together to enjoy, eat, exchange gifts, and celebrate.
Filipinos love everything about Christmas because it brings people together and it gives them a reason to celebrate and be joyful. From the bright and colorful decorations to the children singing Christmas carols, the holiday season in the Philippines is indeed one of a kind. The homecoming of the estimated 2.2 million overseas Filipino workers is another element that boosts the holiday spirit.  According to the statistics portal Statista, almost $30 billion in remittances from Filipino workers abroad were made in 2020, or about 10% of the nation's whole GDP.
Celebrating Christmas in the Philippines is such a unique and heartwarming experience. Beyond the exciting presents and the overwhelming food, Christmas gives Filipinos a sense of home. For Filipinos, the essence of Christmas is deeply rooted in the family. It is all about coming home and spending the holidays with loved ones. The concept also extends beyond the house. At Booth and Partners, we see to it that our tribe finds our workplace worthy of being called home.
From all of us at Booth and Partners, we wish you a joyous holiday season!
Discover more about outsourcing and
how you can maximize it for your
business success!
Get a copy of our E-book: Guide to Outsourcing.
DOWNLOAD NOW