Top 5 Reasons to Outsource Customer Support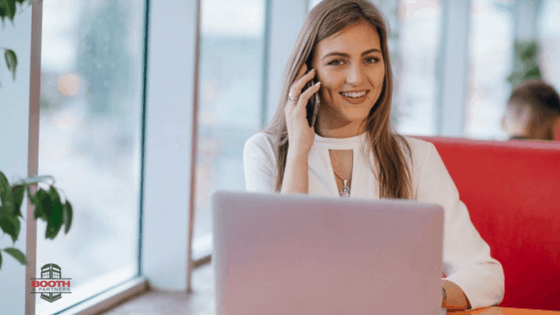 Should you outsource your customer service? These 5 reasons will help convince you why it's a must if you want your business to grow.
Any growing business paints only the best vision for its future – to expand, reach out to more consumers, and attain the most desirable profit. One of the best ways to achieve this is to prioritize providing a satisfying and convenient customer service to its consumers. Whether online or via the telephone line, the target is to meet customers' needs in any way possible.
The infographic below shows the top 5 reasons why more companies are turning to outsourcing companies to manage their customer care.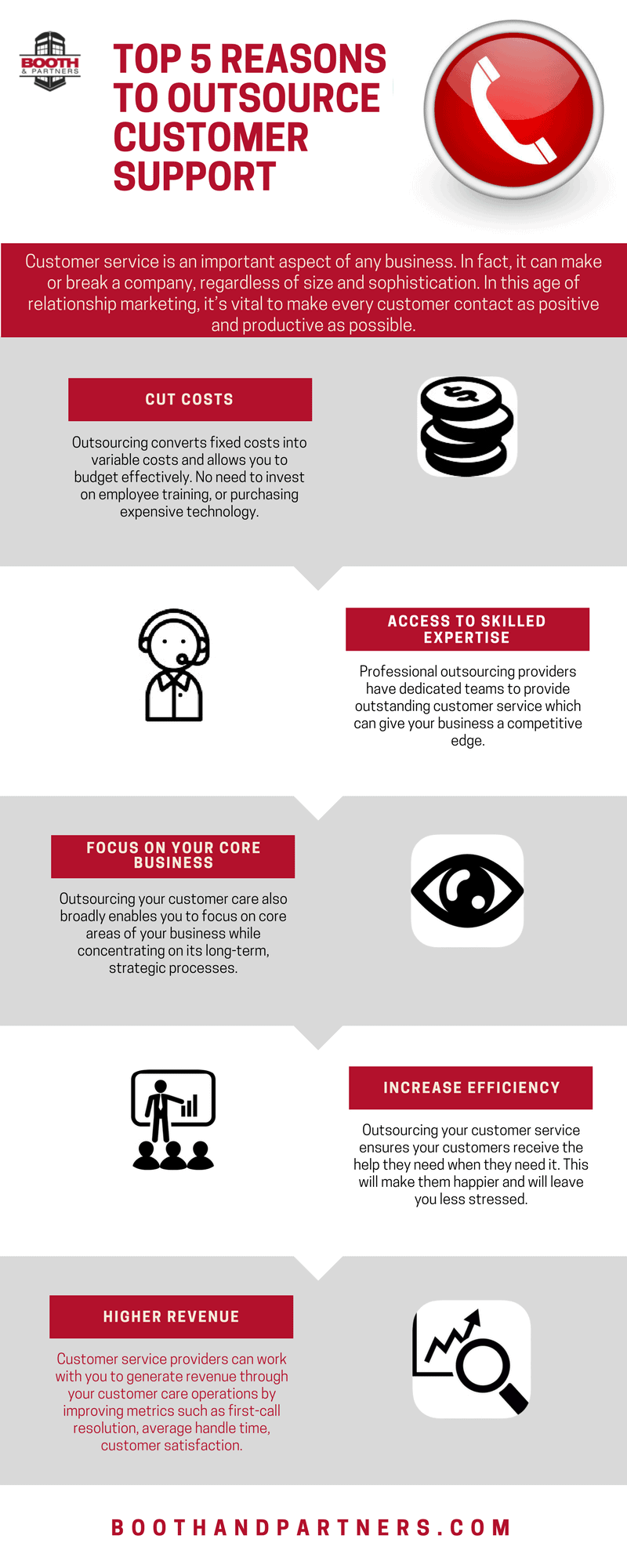 1.Cut Costs
Higher costs are often experienced by organizations running their own contact and fulfillment departments. Through outsourcing, fixed costs are converted into variable costs and allow effective budgeting. No need to invest in employee training, or purchasing expensive technology as these costs are spread across many clients.
2.Access to Skilled Expertise
Outsourcing gives businesses a competitive edge because they have dedicated teams who provide outstanding customer service. The personnel they offer have diverse expertise and skills across different industry and technologies that can help achieve superior quality and unparalleled proficiency in customer service.
3.Focus on Your Core Business
Startups and growing businesses easily fall into the trap of thinking they can handle customer support on their own. Replying to customer support tickets is important but attending meetings and phone conferences are of higher priority. Outsourcing customer service ensures customers receive the help they need when they need it while providing time for owners or superiors to focus on more important things such as running operations.
4.Increase Efficiency
When queries pile up, two things happen – customers get frustrated and your customer service representatives get stressed. Outsourcing customer service ensures tickets are promptly answered which results to happier customers and customer service representatives. Plus, top service providers also have the capacity to absorb dramatic demand shifts, enabling quicker ramp-ups and ramp-downs.
5.Higher Revenue
Revenue can be generated by customer service providers by improving metrics of customer care operations such as first-call resolution, average handle time, customer satisfaction.
Startups and growing companies will definitely reap rewards by deciding to outsource their customer service because they're letting an expert be in charge of this vital area in business. Furthermore, they'll have a competitive edge in the global market when it comes to customer retention which of course one of the keys to growth and success.
Looking to grow your business while cutting costs? Contact us now and we'll help you get started on your journey to success.
Discover more about outsourcing and
how you can maximize it for your
business success!
Get a copy of our E-book: Guide to Outsourcing.
DOWNLOAD NOW