What to Outsource: 5 Business Tasks that are Best Outsourced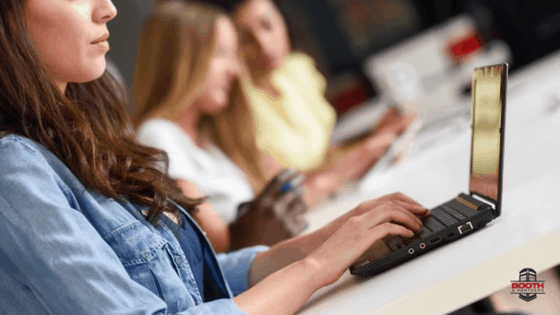 Almost every business task can be outsourced but there are 5 that would benefit your business the most when outsourced. Read on to find out.
In a perfect world, entrepreneurs believe they can do everything themselves to position their businesses to reach sustainable success and growth. Alas, this isn't a perfect world. Competition in the market is getting tougher each day and you must seek a business partner who can help not only to keep your business in the game but rise to the top in the long run.
Outsourcing is the key business strategy entrepreneurs and startups turn to when they want to alleviate the burden of repetitive and time-consuming tasks to focus on the ultimate objective – bringing new prospects into the business. But what services or business tasks should you outsource? Should you retain what is core and outsource what is non-core? You'd wish it was that simple.
Here are 4 guide questions to help you decide what tasks to outsource:
Which tasks do I deplore doing?
These tasks are the ones that just the thought of doing, fill you with dread.
Are there tasks that I tend to put off doing?
Though you may not completely dread these tasks, they're the ones that you tend to prolong or delay.
Which tasks are repetitive?
These are the ones that must be done consistently but don't really add any real value to your business.
Am I an expert at this task?
If a certain area of your business is not your strong point, no need to pretend you're awesome at it because you'll just end up losing time, effort and money.
If you're still unsure, don't worry because we're here to make things easier for you. We've made a list of business tasks that are better off outsourced so you can focus on more important business matters.
Here are 5 business tasks that are best outsourced:
1. Administrative tasks
With advances in technology, increased connectivity speeds, and cloud services, companies now don't necessarily need an office with a number of people for their business to run. Outsourcing data entry, travel arrangements, typing and other administrative tasks to a virtual assistant or administrative service can save on costs and reduce overheads.
2. Customer Support
More calls mean more sales. So, if you want to keep your customers or acquire new ones, calls and inquiry tickets should not be left hanging, but instead be promptly answered. Customer support is more efficient when it's outsourced because you get access to a dedicated team who provide outstanding customer service by ensuring your customers receive the help or answer they need when they need it.
3. Human Resources
Human Resources has grown increasingly more challenging through the years that various functions of the HR department are too comprehensive and complex to maintain in-house. If you don't want benefits administration and compliance issues to eat up your precious time, then outsource Human Resource functions to reliable outsourcing companies.
4. Graphic Design
Doing your best to give that flyer or poster pizzaz can take you days or weeks if you're not a graphic design expert. Outsourcing graphic design for projects or promotions is cheaper, won't leave you worried or stressed of running behind schedule, and you're assured of a quality design because it's in the hands of a creative expert.
5. Accounting
Technology has advanced to where sharing documents and data is quick, secure and reliable that it's the perfect time to outsource financial functions. Bookkeeping, invoicing and accounts payable and receivable, as well as financial reporting, analysis and planning can be handled by accounting firms or individuals to save you considerable hours, headaches and dollars.
Outsourcing is a good business strategy but keep in mind that it is still the job of the business to make sure that outsourced services are delivering as promised and to measure them accordingly. Being responsible enough can make the difference between staying in business and going out of business.
What business task did your company outsource? How's it working out so far? Tell us in the comment section below.
Ready to take a step toward growth and success? Contact us now to receive advice from our outsourcing experts.
Discover more about outsourcing and
how you can maximize it for your
business success!
Get a copy of our E-book: Guide to Outsourcing.
DOWNLOAD NOW