Clutch Names Booth Partners as one of the Leading BPO Service Providers in the Philippines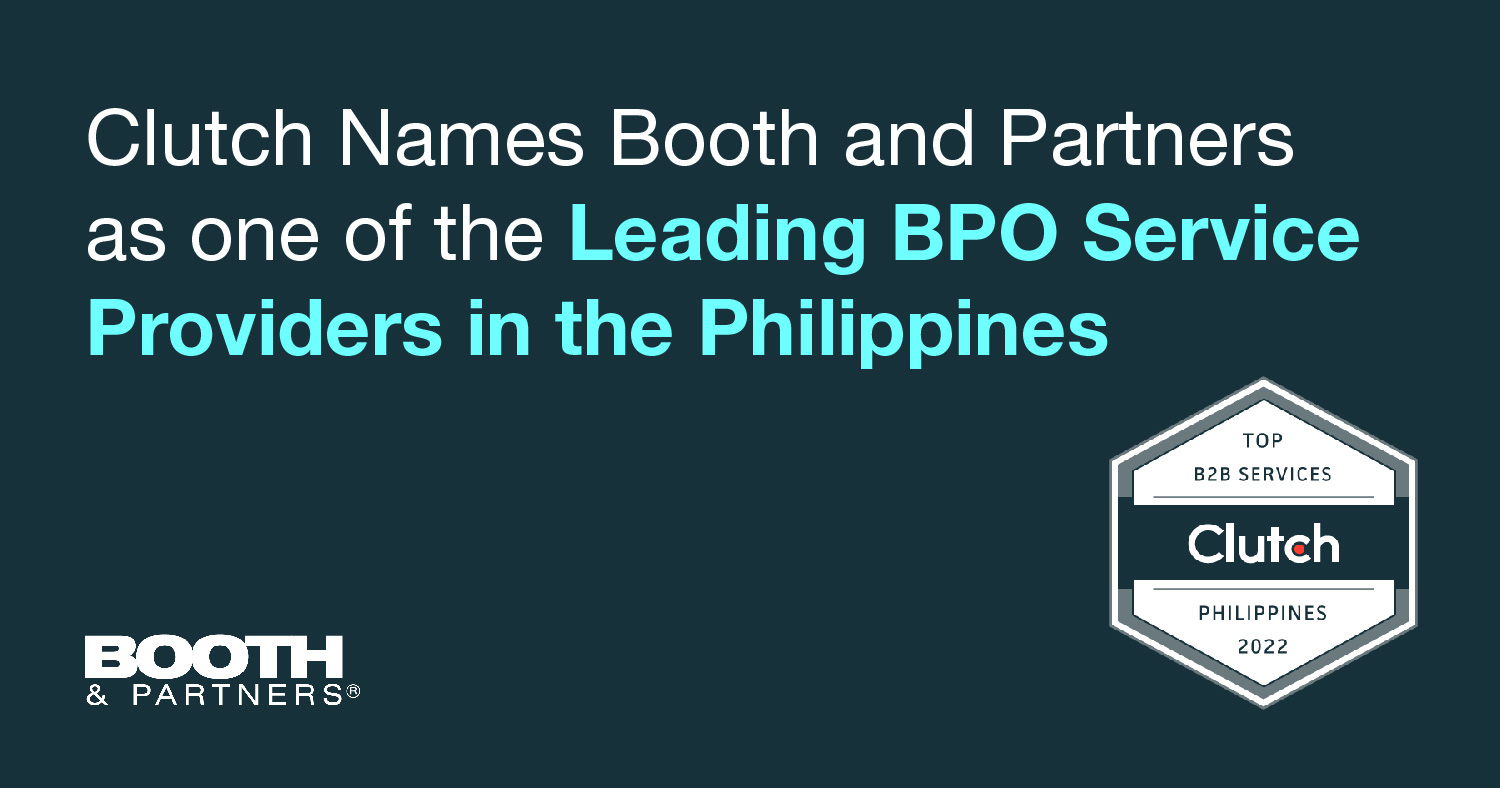 More and more companies are relying on BPO companies to help drive their businesses forward. Companies like Booth Partners have certainly been in-demand as we provide high-quality services at the fraction of the cost of hiring a new partner or creating your own team. 
With almost a decade of experience in the market, our team has been providing the best services ever since we entered the market. Our CEO Carmen Booth and Managing Director Jamie Booth's vision was to provide businesses from all around the world with their own full-time, first-rate offshore team in the Philippines.
Our smart and sustainable talent solutions deliver high-quality results with reduced operating costs for companies of all sizes across a wide range of industries. Today, we are looking to culminate our hard work and dedication in the market as we proudly share our latest Clutch award. 
For those of you who don't know, Clutch is an established platform in the heart of Washington, DC, committed to helping small, mid-market, and enterprise businesses identify and connect with the service providers they need to achieve their goals. 
Clutch with its industry knowledge has named us as one of the leading BPO services providers in the Philippines. This is a huge accomplishment for us! Here is one of our Partners, David Murphy to talk more about this award: 
"Clutch.co is a platform we trust to get valuable feedback from our clients. They perform in-depth interviews with clients and customers about the quality of their interaction with each Clutch-registered company. 
Being recognized as a Clutch Leader is an opportunity for us to tie our data to a customer story, exhibiting how our solutions helped businesses successfully deal with specific challenges and optimize growth."
Are you interested in working with us? Please send us a message and our team will get in touch with you.
Discover more about outsourcing and
how you can maximize it for your
business success!
Get a copy of our E-book: Guide to Outsourcing.
DOWNLOAD NOW