What Industries Are Still Hiring During the Pandemic?

These days, the COVID-19 pandemic has made working like normal almost impossible. This is especially true for those who have lost their jobs because their companies downsized or aren't considered essential businesses. To help all of the people during this season, we have compiled a list of industries hiring during the pandemic.
According to a Social Weather Stations survey that was conducted last July, the Philippines' unemployment rate is at a record high at 45.5%, with 27.3 million unemployed Filipinos. Almost half of the population is clamoring for employment, looking for ways to jumpstart their careers — but what industries are hiring? 
Five Industries Still Hiring During the Pandemic 
Due to the pandemic, the process of finding a new job has changed. Now, there are more positions for remote work, and online recruitment is becoming a more and more popular option for businesses looking for employees. To get a job, you can send in an online application instead of submitting your resume in person. Interviews are now done through both phone calls and video conferences. You no longer have to show up to the place of business to convince the company to take you on. 
Even so, job hunting during these times is a huge struggle. While the job market has always been highly competitive, right now, with 27.3 million people competing for jobs and the rising number of closing businesses, it is downright cutthroat. Fortunately, the market has adjusted to the new normal and is employing more work from home posts, as well as opening positions for a variety of industries, such as the following: 
HEALTHCARE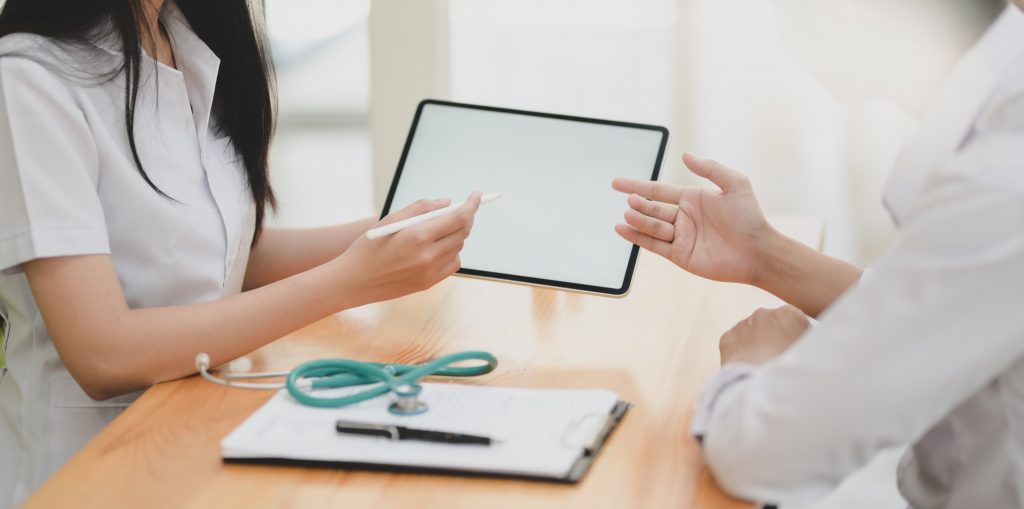 Photo by bongkarn thanyakij from Pexels
Now, more than ever, health is the number one priority. We are facing a healthcare crisis like no other; it is unsurprising, then, that we are in need of more people in the healthcare industry, working in the frontlines. Both public and private hospitals are in need of registered nurses, doctors, and other health workers like laboratory technicians and medical waste handlers. Pharmacies are also in need of pharmacists and pharmacy technicians, who will safely dispense life-saving medicines to the public.  
The healthcare sector is not only looking for frontliners who will work face-to-face with patients. There are remote positions that are in need of filling, as well. These positions include analysts, case managers, medical writers, clinical support, and the like. More and more doctors are also shifting to tele-consulting instead of having their patients visit them in the hospital or clinic and risk exposure to the disease. 
CUSTOMER SERVICE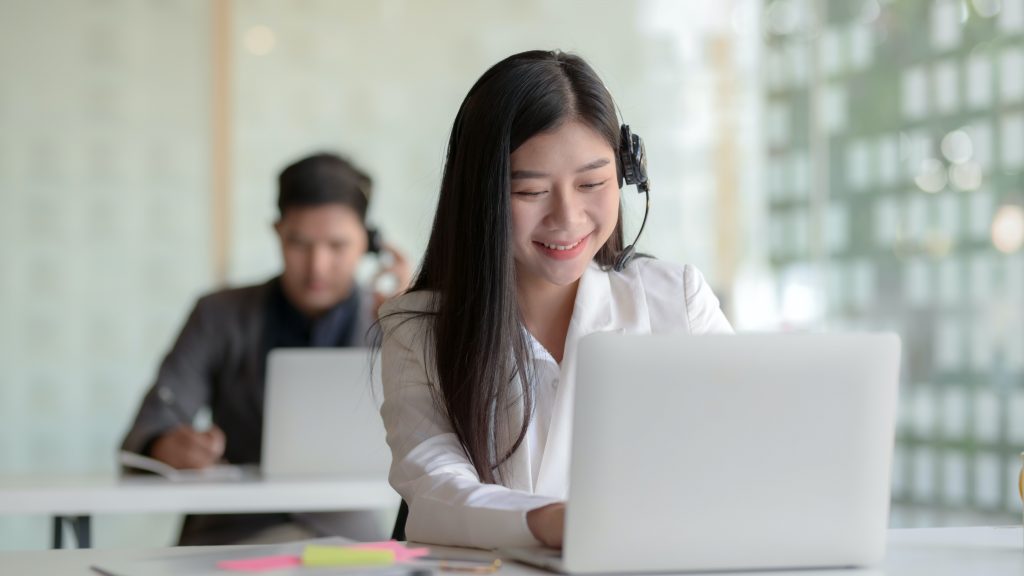 Photo by bongkarn thanyakij from Pexels
Customer service is the act of taking care of a customer through delivering high-quality service and assistance throughout the buyer's journey. It is about creating a good, trusting, and loyal relationship between the company and the customer.
There are many customer service jobs, and since most of them require the use of computers and the Internet, a lot of them can be done remotely. Call centers, retailers, financial institutions, and other companies and agencies make use of customer service representatives. Customer service representative is a catch-all term for numerous roles in the customer service industry. These representatives answer any and all of their customers' questions, process orders, and fulfill their customers' needs, ensuring customer satisfaction.
ONLINE EDUCATION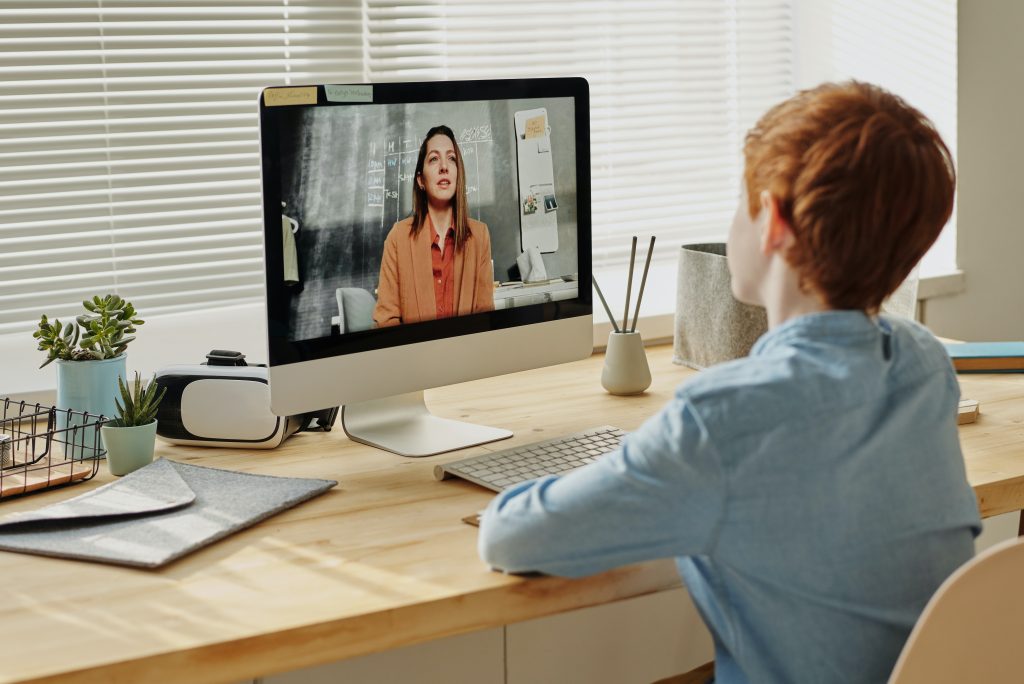 Photo by Julia M Cameron from Pexels
Aside from the economy and the nature of work, the COVID-19 pandemic has changed education, too. With schools and colleges closed for the time being, students and teachers alike now have to adjust to remote learning, where classes will be held in front of a computer screen instead of a classroom. Due to this shift, there is a need for more teachers and for people who will aid them in how to use remote learning tools. 
DELIVERY SERVICES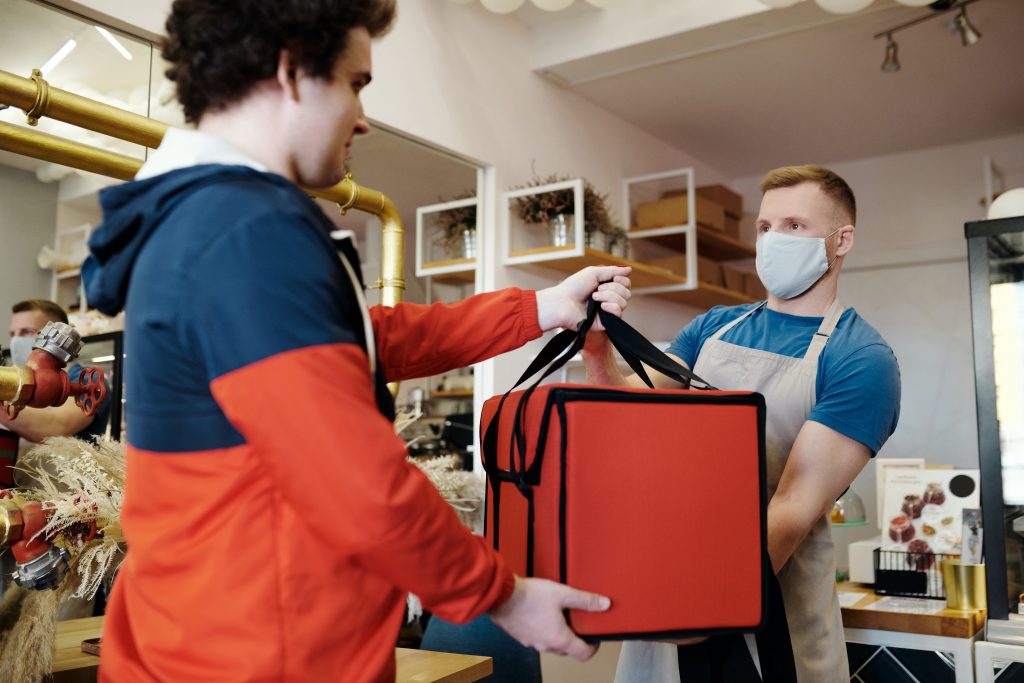 Photo by Norma Mortenson from Pexels
Many parts of the Philippines are still under quarantine. People cannot leave their homes unless it is for essential needs such as food and medicine. It is no wonder, then, that delivery and courier services are booming. Even places such as grocery stores and hotel restaurants are now using delivery services for their customers' convenience. 
In addition to established stores and shops, more and more people are opening their own home businesses. Be it food businesses or reselling, some of these small business owners are making use of courier services to deliver their goods to their customers.
Applying to be a courier or delivery driver is easy enough; there are many delivery companies and they are all looking for new employees. You just have to remember to be extra careful and to always wear protective gear when doing your rounds. 
OUTSOURCING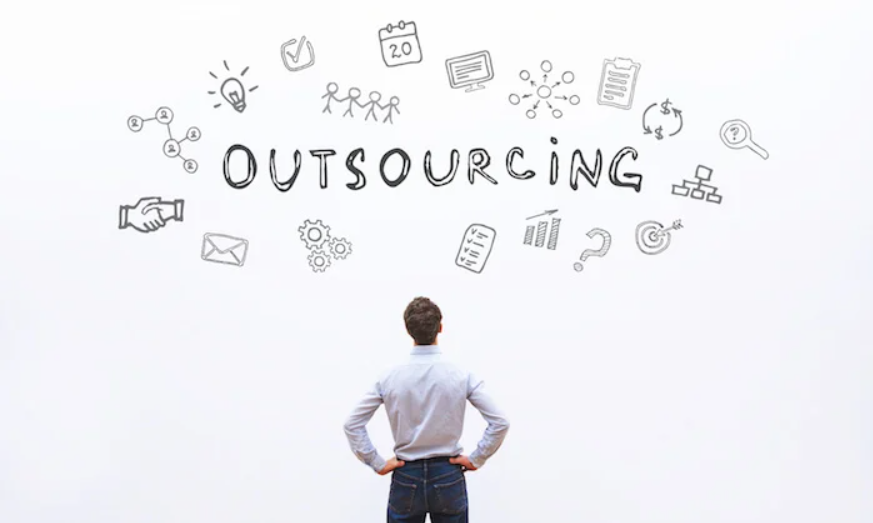 Photo from Neil Patel
With outsourcing, many businesses — small, medium, and multinational alike — can carry out their business needs. It allows these businesses to focus on their core functions while saving on expenses related to customer service, information technology, back-office operations, data-entry services, and more. Companies can quickly scale their organization by using remote staff dedicated to assisting them and their customers.
Outsourcing in the Philippines is an industry that can be considered the economic lifeline of the country. Many outsourcing companies in the Philippines employ millions of people, boosting the economy considerably. Jobs in the outsourcing industry include call center agents, helpdesk support, developers, marketing specialists, and content creators, among others.
Usually, these jobs were done in the office. However, these days, outsourcing companies are shifting to remote work setups even before COVID-19. With this happening, those who are looking to build their own remote team are also in luck. With a remote team, your business has access to top-tier talent, regardless of location. Additionally, you'll get more productive employees, cheaper overhead, and improved employee retention — all good things, especially in light of the COVID-19 pandemic. 
It is no secret that COVID-19 has had a significant impact on the outsourcing industry, both in the short term and the long term. As a result of the pandemic, outsourcing companies now have the opportunity to build new frameworks that are flexible and adaptable. These frameworks and guidelines are sure to help the industry withstand the storm and come out ready to take on demands for outsourced services. 
COVID-19: Reshaping the World of Work
When we hear the word "work," most of us will think of an office: a corporate world of cubicles, computers, and co-workers. However, in the wake of the COVID-19 crisis, this definition of work has changed. It is no longer tied to the office. Unless you are a frontliner or an essential worker, work can be home-based. As we are living under quarantine with limited public transportation, this setup has become favorable.
Commuting to the office and working a full eight-hour day can make you more likely to be exposed to the virus, no matter if you practice mask-wearing, proper respiratory hygiene, and social distancing, or not. Remote work can help mitigate the spread of the disease. Working from home is not only a great alternative but a preventive measure as well.
Fortunately, it is easy to work from home, since you may already have everything that you may need: a computer or laptop, Internet, and a space that is conducive to working. A work from home setup has many benefits, including but not limited to the following:
Flexible schedules

Increased productivity

Great savings

No commuting

Custom work environment, suited to your needs

Comfortable clothes

More time spent with family

Less exposure to the virus
Additionally, there are emerging platforms and applications like Zoom, Slack, Webex, Google Meet, Trello, Zoho and Asana that you can use to make work easier. With these applications, you can hold meetings and webinars, keep an eye on your deliverables, and communicate effectively with your team. You no longer need to be face-to-face to talk to each other.
Every day, people are adjusting to this new normal. There is no saying how long this pandemic and the resulting lockdown is going to last and when we can go back to our normal lives — if we can even go back to our normal lives.  The truth is that COVID-19 has reinvented the workplace, permanently changing the way that we do our work. 
For example, we are now online most — if not all — of the time. This has drastically changed the workday, as well. With no concrete delineation between the start and end of their work shift, some people may experience having their work bleed into their family or leisure time. This requires work from home employees to set healthy boundaries. 
Having a lot of the workforce working remotely seemed impossible before. Now, however, companies have adjusted, creating new guidelines and requirements for their employees. 
COVID-19 has reconstructed the job market and the recruitment process forever. It will never be the same again. No matter the state of the job market and the economy, though, one thing is for certain: there will always be companies looking for the right employees. There will always be a position open for the taking. You just have to know where to look. 
Seeking remote jobs at the moment? Check out our open roles here and start your B&P journey!
If you're looking to build a remote team of your own to save costs during this pandemic, Booth and Partners remain fully operational and ready to assist companies in getting the help that they require. We will help you build your own team of industry professionals and specialists and connect you with top-quality Filipino talent who have the right skills, attitude, and are culture fit for your organization. Get in touch with us. We would love to work with you.
Discover more about outsourcing and
how you can maximize it for your
business success!
Get a copy of our E-book: Guide to Outsourcing.
DOWNLOAD NOW