6 Best Reasons Remote Work is Good for Your Business

Image Courtesy of Burst from Pexels
The COVID-19 pandemic has forced businesses all over the world to allow their employees to work from home. It may have been very sudden for employers to give access to all the tools their team would need for remote work, but when everyone got to settle in, the results astonished leaders. Recent studies have shown that working from home can increase productivity and reduce stress. Another research also finds companies that support a remote work arrangement can save up on operational costs in the long run.
One industry that benefits most and did not see any difficulty in transitioning to this flexible work set-up is the tech industry. Apart from the fact that tech companies are generally web-based, technology is also the greatest resource when it comes to working from home, allowing for telecommuting opportunities and flexible schedules. With digital communication tools and videoconferencing software, leaders and their teams can stay connected as though they are working at the office rather than at home.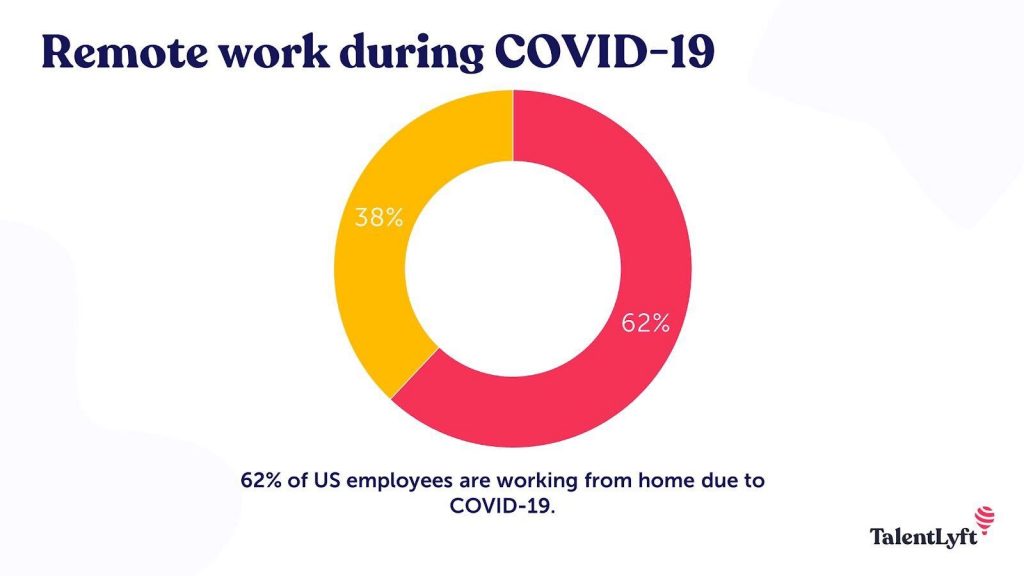 Source: TalentLyft and Gallup
Should companies return to business as usual and require their employees to work at the office when all goes back to normal? Or is the COVID-19 pandemic the tipping point that persuades business leaders to think remote work is the way to go for the long haul? Whether you are a business owner or on the hunt for a work-from-home opportunity, check out the following benefits you can get from a remote work set-up.
Higher Savings
Gas, lunches bought out, corporate wardrobe, parking and toll fees—these are everyday expenses that can be reduced or even eliminated entirely from your spending. And these savings are not just for employees. While more and more companies are allowing their employees to continue working from home after the pandemic, they will see significant long-term savings particularly on overhead costs. By working remotely, you will have greater control over your budget because of these eliminated expenses. Worrying about what food to get for lunch? With a remote work set-up, you can easily whip up your own healthy meal and enjoy a cup of Joe while creating your best work.
Better Work-Life Balance
People who work from home have more opportunities to strike a manageable work-life balance. Many employers who encourage remote jobs also offer flexible schedules, giving employees the freedom to start and end their day as they choose as long as they have accomplished all their tasks. Such control over your work schedule can be invaluable especially when it comes to turning your attention to other personal needs. Whether it is running errands, balancing school schedules, or simply playing with your kids and spending time with your family, these tasks can be done a little easier when you are working from the comfort of your home.
Positive Environmental Impact
Remote work can help contribute to a variety of sustainability initiatives—from economic growth and responsible consumption to reduced carbon footprints and greenhouse gas emissions. One of the fastest ways for us to reduce our carbon footprint is easing commuter travel. Since the start of the pandemic, the world has remarkably seen reduced pollution, congestion, and traffic. Moreover, the global health crisis has opened avenues for more environmental-friendly means of transportation. Global Workforce Analytics estimates that remote workers could reduce greenhouse gas emissions by 54 million tons every year, and that is just if people worked out of the office for only half of the work week. How much more greenhouse gas emissions can we lessen if everyone worked remotely? The potential environmental impact would be staggering.
Personalized Workspace
Creating a comfortable home office is just one of the many excellent benefits of remote work. Whether it be in the couch at the living room or simply your room with a desk and an ergonomic chair, you can set up your workstation and make it whatever you want, as long as it does not hinder your productivity. Remote work does not mean you are compelled to work from home; you can also accomplish your work at a coffee shop or anywhere you will not get distracted and has great Internet connection. All you need is your laptop, and you are good to go!
Increased Focus and Productivity
Working from home leads to a quieter work atmosphere, fewer interruptions, less office politics, and more efficient meetings. Add in the luxury of not having to take the commute to the office, remote workers become less stressful which results in increased productivity. If done right, working from home allows employees and leaders to focus on what really matters—performance. In a survey by FlexJobs in 2019, 65% of professionals think they would be more productive working remotely than in a traditional office, while 49% said they preferred working in their home office when they really need to focus and get more tasks done.
Better Health
Commuting to work on a regular basis has been shown to decrease physical activity levels, lower cardio-respiratory fitness, and increase blood pressure. Not only that, scientists confirmed that the farther you have to commute, the worse these consequences are for your health. On the other hand, skipping the stressful daily commute allows you to get more sleep, do yoga, practice meditation, and even work out at the gym. Did you know that the average office employee sits for seven to nine hours in a day? Since our bodies are not used to that much inactivity, employees often have trouble with digestion and back pain and are more prone to high blood pressure, obesity, and type 2 diabetes. You can get a standing desk at the office, but nothing compares to having the freedom to walk outside whenever you need some fresh air.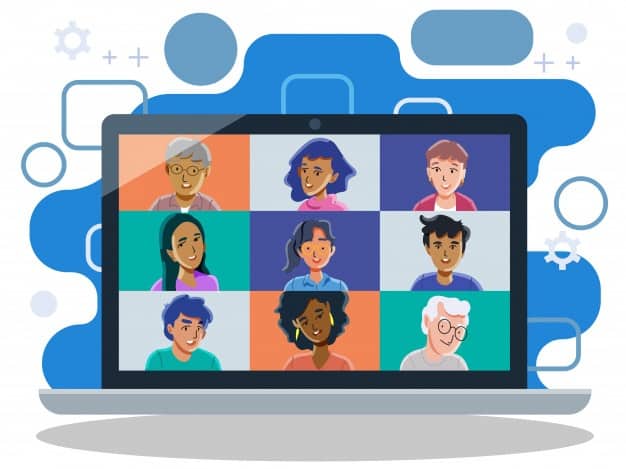 Source: Freepik
Remote work is changing the way we work, and companies are catching onto the trend especially during this time of pandemic. While this work set-up may not be for everyone, employers can cut operational expenses, save more money, and get tons of other benefits that are good for their business. Meanwhile for remote workers, work-from-home benefits may be the fine line between a fun and stressful work life.
If work-from-home job opportunities sound like something that fits your needs and personality, join our growing team today! Check out our open roles here and start your dream career with us!
Looking to build your remote team? Send us an email at hello@boothandpartners.com and let us start discussing your options.
Discover more about outsourcing and
how you can maximize it for your
business success!
Get a copy of our E-book: Guide to Outsourcing.
DOWNLOAD NOW