Leadership Without Borders: B&P's Leadership Training and Business Planning in Bohol

As we reach the thousandth member mark at Booth & Partners, we attribute our continued growth to the non-linear way of how we work. Unhindered by rank, department, or job title, we empower our tribe members to share their ideas and provide diverse perspectives that help drive cultural change, transform our processes, and lead our organization into the future. This is exactly what transpired last month, when our executives, team leaders, and members flew to Bohol for Booth & Partners' business planning and leadership training event. 
Over the course of four days, our second-in-command team members were exposed to the top-level scene of the business, learning valuable insights from the experience. At the same time, management would also be introduced to new and fresh perspectives on the business based on the day-to-day work experiences of team members. 
Sunny Panglao, with its white sand shores, sparkling waters, and lush forests would also become the setting for some of the most memorable experiences and bonding moments among all tribe members. 
Aligned Towards a Common Goal
More and more companies find themselves with a younger workforce that feels disengaged from their jobs. Some of these organizations sought answers to workforce engagement issues by forming "shadow boards" and were even able to reap successful results because of it. 
These shadow boards consist of millennial and Gen Z employees working directly with management and bringing new ideas to the table, transforming their business in the process. Taking inspiration from this model, Booth & Partners started the Next Gen Leadership program this year to hone the business acumen skills of second-generation leaders as they progress into leadership roles. Each week, second-in-command tribe members would gain new insights and skills from virtual training sessions held by management.
The business function in Bohol was a welcome break from these virtual sessions in the sense that team members would experience how the company's vision and goals were mapped out. The conference room at Amorita Resort became a level playing field for ideas as all team members collaborated and contributed valuable input to help improve the company.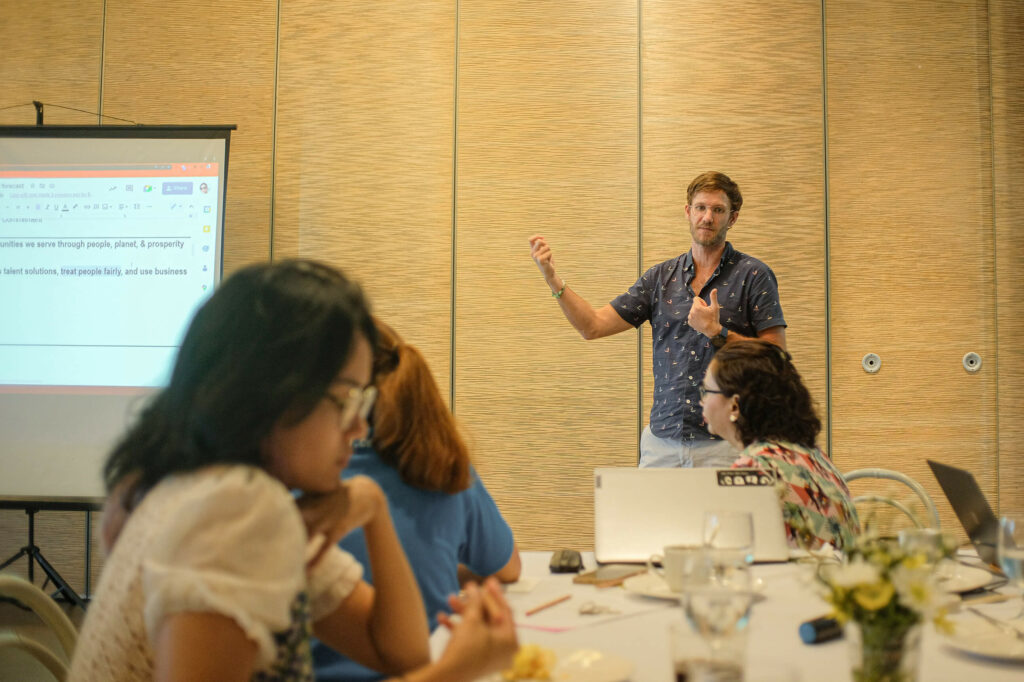 The biggest agenda that was tackled during the business planning was the Vision/Traction Organizer (VTO) for the company. Introduced by Gino Wickman in his book "Traction: Get a Grip on Your Business," this business tool is used by many organizations to map out their goals and forecasts for the company.  

Booth & Partners' VTO gave the aspiring leaders a glimpse of the company's objectives and long-term plans. Following the VTO model, the roadmap consisted of two parts: the Vision component and the Traction component.

The Vision component showed the company's core values and core focus as well as the three-year picture as envisioned by the management. On the other hand, the Traction segment was all about action. We worked our way through the list of issues and bottlenecks the company was currently facing, as well as forward goals. From quarterly rocks to one-year and five-year targets, everyone gained insight into the company's long-term plans. 
Mella Dumali, B&P's Senior Creative Marketing Specialist, was filled with pride when she heard that the company was not only able to hit its targets but also surpass them, reaffirming how she contributed to its success.

Much like young shadow board members gaining inspiration from having to work directly with management, business planning attendees also felt empowered and engaged as tribe members.

"By gaining a clear understanding of our company's vision for the upcoming years, we align ourselves with its targets and channel our efforts towards empowering the company to achieve its goals, " Mella shared.
Fostering a Culture of Respect at All Levels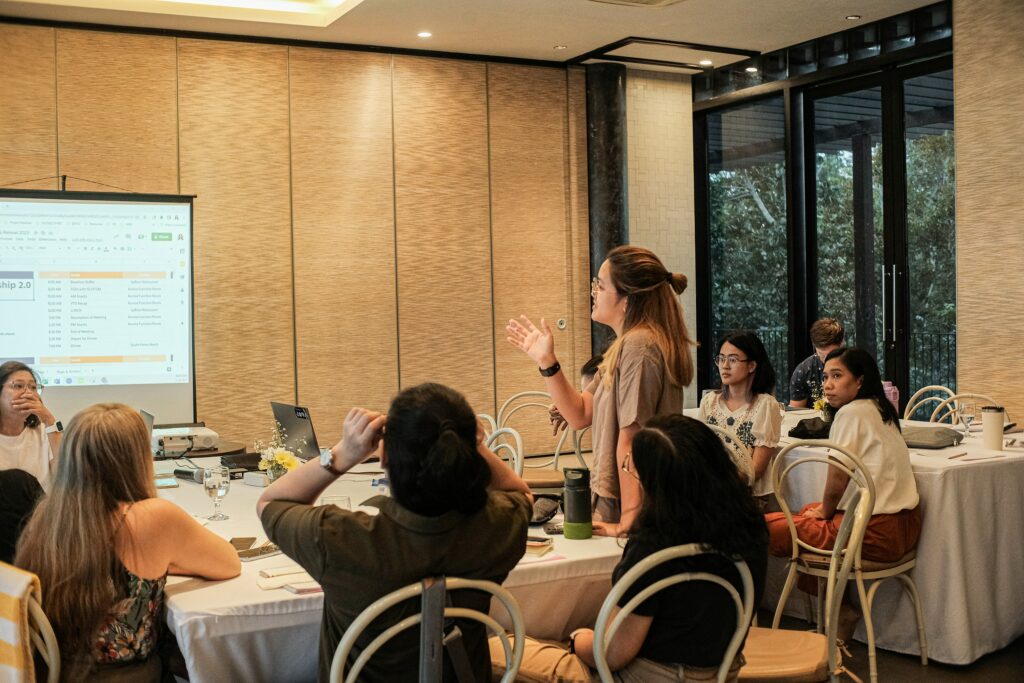 During the focus group session, it was management's turn to level with the 2ICs as the former shared their work experiences in their respective departments. 

Aspiring leaders recounted their day-to-day tasks and processes and shared the struggles their teams were currently facing. Having this kind of two-way communication fosters mutual understanding and respect among all those involved and encourages a culture of collaboration. 
This was apparent when all participants of the discussion worked together to come up with ideas and solutions to address the bottlenecks each department is facing.

For Tracy Pasicolan, B&P's Senior Digital Marketing Inbound Specialist, the FGD was a crucial portion of the business planning event.

"I felt appreciated as a member of the tribe because of the leaders valued the insights of 2ICs like me during the FGD. Most of the time, they don't see the intricacies and challenges of the day-to-day work so it's nice to be able to discuss what's working and what can still be improved within the departments and the whole organization," she expressed.
Work Hard, Play Hard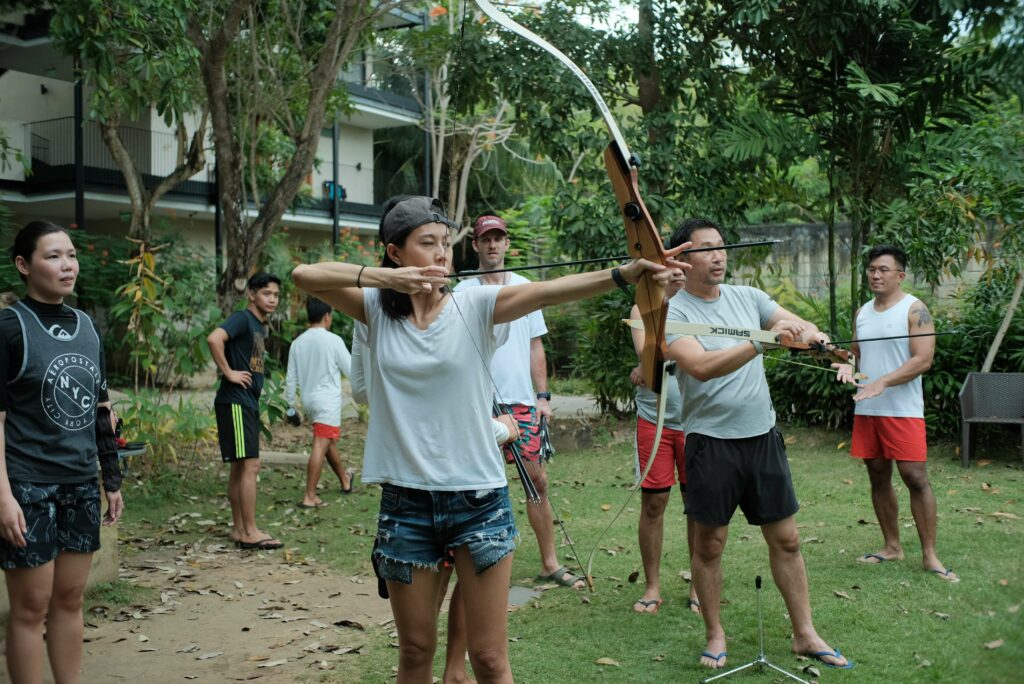 The company also recognizes the importance of rest and having fun. Having holistic experiences was also part of the agenda as all participants made time to explore the beautiful island of Panglao and even carry out the company's CSR mission at a participating school in Tagbilaran City in partnership with Let's Play. 
Booth & Partners tribe members don't just work hard, we play hard, too. During down times from their sessions, they were able to enjoy a variety of fun-filled activities that further cemented our bond as a tribe.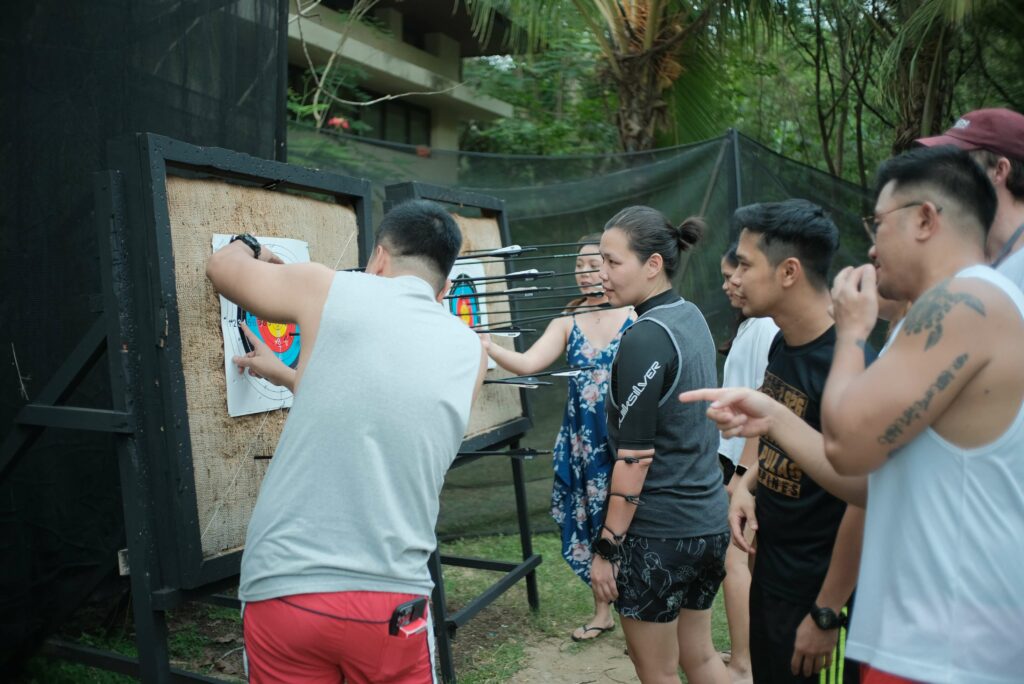 One of the more memorable experiences during the trip was the archery activity. Everyone channeled their inner Katniss Everdeen and tapped into their competitive spirit as they all tried their hand at this sport.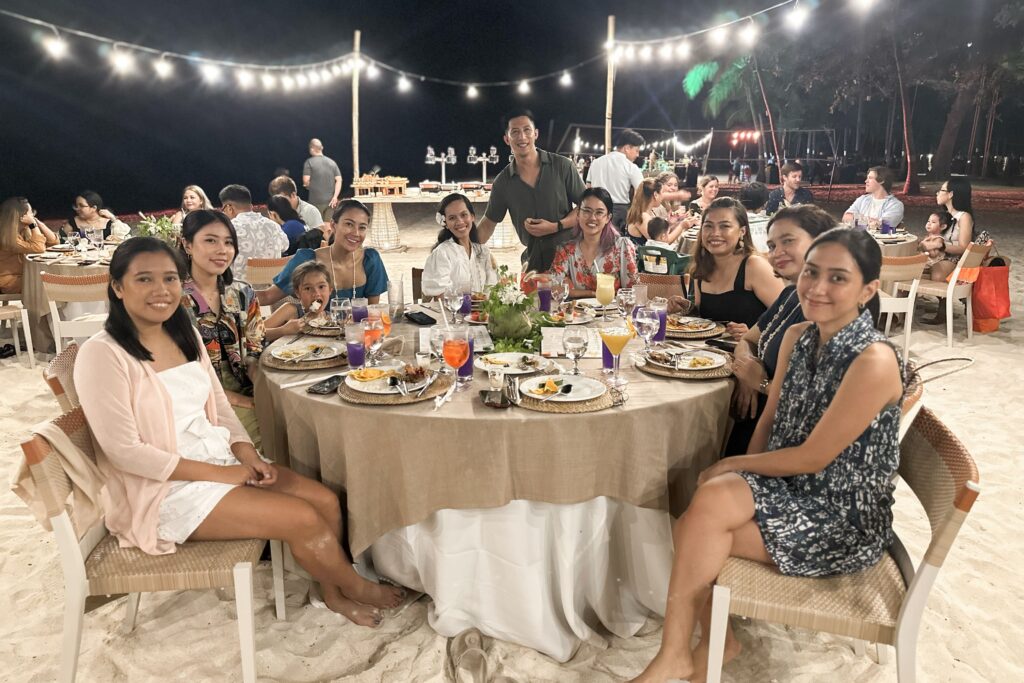 Meanwhile, the socials night gave everyone the opportunity to create more lasting memories with the team. Under the star-studded Bohol night sky, we all established more profound connections with all the tribe members as we bonded over good food and shared interests while surrounded by nature. 
Insights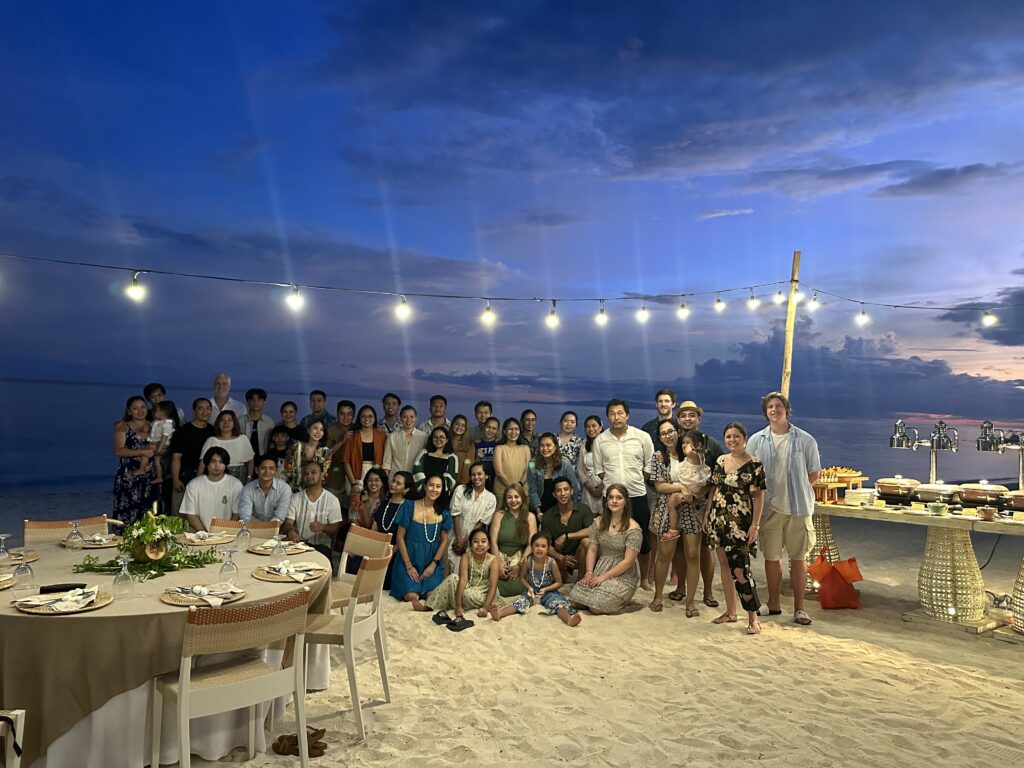 As an organization, we believe in bridging gaps and collaborating with the goal of achieving success for our company, regardless of your designation. We take importance in empowering our people and helping them align their personal values with the company's goals, creating meaningful work in the process.

Training future leaders through specialized programs is just one of the ways the company values its people and helps them reach their full potential.

If you're interested in joining an engaging people-first company that offers countless growth opportunities, check out the career opportunities available at Booth & Partners. 
Discover more about outsourcing and
how you can maximize it for your
business success!
Get a copy of our E-book: Guide to Outsourcing.
DOWNLOAD NOW