How Outsourcing Can Save You Time and Money on Onboarding and Recruitment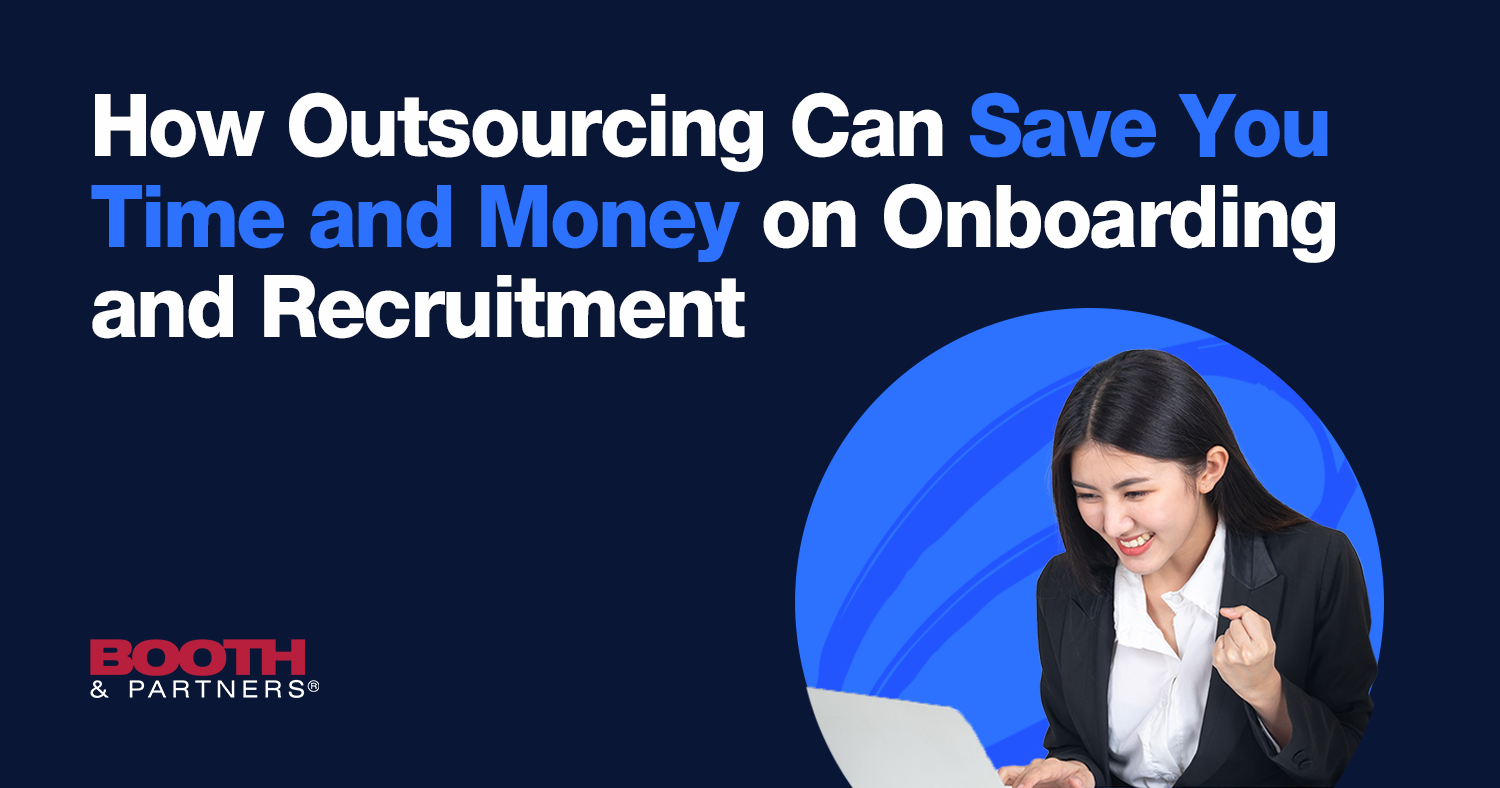 The recruitment industry is now facing unprecedented challenges as a result of the COVID-19 pandemic. Among these are staggering resignation rates that have given rise to a phenomenon termed "Great Resignation." 
In fact, the Bureau of Labor Statistics reported that more than 47 million Americans left their jobs in 2021, which is a record-breaking number. With the inception of remote jobs and flexible work arrangements, employees are job-hopping more than ever. 
Consequently, companies are now struggling with hiring and retaining the best talent. It's either a candidate turns down an offer at the last minute or employees leave a company in less than a month. 
To solve this problem, some companies have shifted from in-house recruitment to outsourcing. It results in a seamless hiring process and cost reduction in onboarding and recruitment costs. Is your business also ready to take the big move? 
In this article, we explain which approach saves more time and money for your onboarding and recruitment processes. Is it in-house recruitment or outsourcing?
What is In-House Recruitment?
In-house recruitment is when an organization fills a vacant job position with the help of an internal recruiter rather than a third-party service provider. Apart from sourcing qualified candidates outside the company, an internal recruiter does the following types of in-house recruitment:
Promotion. The endorsement of an employee to a higher rank with a corresponding rise in salary, responsibility, status, and benefits.

Transfer. The relocation of an employee from one position, department, shift, or employment to another, with or without promotion.

Confirmation. The process by which temporary workers, such as interns and probies, make the transition to full-time employment.

Referrals. The practice of rewarding existing employees for recommending qualified candidates with the right qualifications for a particular job.

What are the Steps in Effective In-House Recruitment?
In-house recruitment processes vary across companies with different hiring needs. However, companies with the best talent acquisition follow these comprehensive steps to recruiting highly-qualified candidates:

Identifying hiring needs
In-house recruitment begins with identifying hiring needs. The in-house recruiter can only determine job roles to fill in by evaluating employees' skills and finding talent gaps to close within the organization. 
Creating job descriptions
After identifying the job role to fill in, the in-house recruiter can now create job descriptions tailored to the hiring needs of the company. A well-defined job description should contain a job title, responsibilities, skills and qualifications, salary and benefits, and location.
Finalizing recruitment strategies
In this stage, in-house recruiters decide how to communicate the job opening to applicants. For example, they may advertise it on social media, use referral programs, or conduct campus recruitment.
Screening and shortlisting candidates
After receiving a handful of job applications, the in-house recruiter will screen resumes and eliminate applicants who don't meet the job requirements. Candidates who have passed the initial screening will be shortlisted and notified for an initial job interview.
Interviewing qualified candidates
An applicant may go through a series of interviews with the recruiter, hiring manager, and even with the company's CEO. This is to help the company gauge the applicant's communication skills, field of expertise, and cultural fit. 
Giving a job offer
After the preferred candidate has passed the background check, the in-house recruiter can now send an offer letter that includes starting date, compensation, working hours, and performance expectations. 
Onboarding the new employee
Once the candidate accepts the offer, the in-house recruiter can proceed to employee onboarding to welcome the new employee. Here, the new hires will get introduced to their team members and access necessary resources to further understand their responsibilities. 
To sum up, sourcing and hiring the best candidate is a painstaking and time-consuming task for many companies. In the United States alone, the average cost to hire a full-time employee is $4,129, with around 42 days to fill a position. With these staggering figures, some companies tap third-party service providers to save time and money on their onboarding and recruitment.
The Onboarding and Recruitment Process of Outsourcing Companies
Improving hiring processes and resource flexibility are among the top benefits of outsourcing. Despite its vast employee base, multinational companies like Google still outsource to hire people with skills they don't have in-house. Moreover, they cut back on their recruitment costs since their outsourcing vendor handles the sourcing and retaining of their offshore teams. 
The onboarding and recruitment process varies depending on outsourcing companies with different specializations. But here at Booth & Partners, we streamlined our talent acquisition (TA) process to ensure we assemble the best offshore team for our clients. So let us walk you through our process of sourcing, shortlisting, and hiring highly-skilled talents:

Call Calibration
Our recruitment process begins with a call calibration with the client. We help the client identify his hiring needs and set proper expectations. Once we finalize the scope of support required for the role, we proceed to source candidates from our large pool of talented professionals.
TA Initial Interview
After sourcing qualified candidates that meet the client's business requirements, our technical recruiter will conduct an initial interview. This will help us better understand candidates' work experience and how their skills will bring value to our client's company. 
Online Aptitude and Personality Assessment
Candidates who have passed our initial interview will now take a set of assessments. Our online aptitude test will assess candidates' English proficiency, attention to detail, and numerical reasoning. On the other hand, we also conduct personal assessments to gauge their soft skills like teamwork, creativity, and adaptability. 
Final Interview with the Client
Once we have selected the best candidate for the role, we will now endorse the candidate for the final interview with the client. At this stage, the candidate builds a rapport with the client who makes the hiring decision. 
Job Offer
Upon the client's request, we will send a job offer letter to the candidate. Once the candidate accepts the offer, we will now proceed to the onboarding process and pre-vet the candidate according to training manuals provided by the client. There's also a weekly recruitment update to give clients visibility into where we are at meeting their hiring needs. 
In-House Recruitment vs. Service Provider's Onboarding and Recruitment
Are you better off doing your recruitment in-house? Or is it more beneficial for your business to outsource to a service provider? We made a side-by-side comparison of the two approaches in recruitment based on a number of key metrics:

Cost-savings
If you have a lot of budget allocated for recruitment, it's in your best interest to go for in-house recruitment. After all, you'll get more control over your hiring needs. However, if you're cutting back on your employment costs, hiring a full-time recruiter with monthly recurring benefits is not a smart move. 
Outsourcing to a service provider gives you the advantage of reducing your payroll costs. When you partner with an outsourcing company, they handle everything from sourcing to training your offshore team. You don't have to worry about your office space, equipment, and training as they manage these business requirements. As a result, you can save up to 70% on labor costs, according to industry statistics. 
Time-savings
As mentioned earlier, it takes 42 days on average to hire a full-time employee through in-house recruitment. This is due to several processes involved in planning, sourcing, interviewing, and onboarding new hires. If you want to hire highly-skilled talents quickly, consider outsourcing to a service provider. 
Companies can save a lot of time in onboarding and recruitment when they partner with a trusted service provider. Outsourcing companies have a roster of highly-trained resources ready to plug into any business environment. They can build the best offshore team in less than a month so your operation can start hitting the ground running. 
Scalability
In-house recruitment lacks the capacity to scale hiring to meet volume demands. When you require additional staff to ramp up your operation, your in-house recruiters are left with no choice but to conduct mass hiring. With unrealistic timelines, your in-house recruiters may get burned out and leave your company. 
If you want to scale your operation up and down quickly, outsourcing would be the best choice for you. Outsourcing companies offer scalable staffing solutions designed for businesses with growth challenges. When you need more resources during your business peak seasons, you can easily tap your outsourcing partner. They can provide you with additional resources quickly so you can give uninterrupted service to your customers. 
Talent Pool
When recruiting in-house, your talent acquisition often relies on your in-house recruiters' personal networks. If your recruiters don't have a wider network or connections, you don't reach the most qualified talent for your latest job opening. 
If you want to access a large pool of talented professionals, outsourcing recruitment is perfect for you. The BPO industry in the Philippines, for example, currently employs more than 1.3 million employees. That means a lot of remote workers to choose from if you offshore to the Philippines. You can also gain better business insights from their cross-functional teams, as they have handled many projects from different clients across the globe. 
Outsource to the Philippines and Save on Your Onboarding and Recruitment Costs
Due to its low cost of living, the Philippines has been an attractive outsourcing destination for foreign companies looking to reduce overhead expenses such as onboarding and recruitment costs. By outsourcing to the Philippines, you can save much time and money and allocate them to your high-ROI activities like sales and marketing. 
At Booths & Partners, our recruitment process is thorough, purposeful, and is designed to ensure businesses get the right people for the right role. We can help your business build the best offshore team at a low cost. Through our cost-plus pricing model, you can hire our on-demand professionals at a fixed rate regardless of their asking salary. 
Do you want to accelerate your onboarding and recruitment processes at a competitive price? Click here to get a quote, or contact us for a quick discovery call. 
Discover more about outsourcing and
how you can maximize it for your
business success!
Get a copy of our E-book: Guide to Outsourcing.
DOWNLOAD NOW