How to Hire a Top-notch Candidate from Virtual Hiring?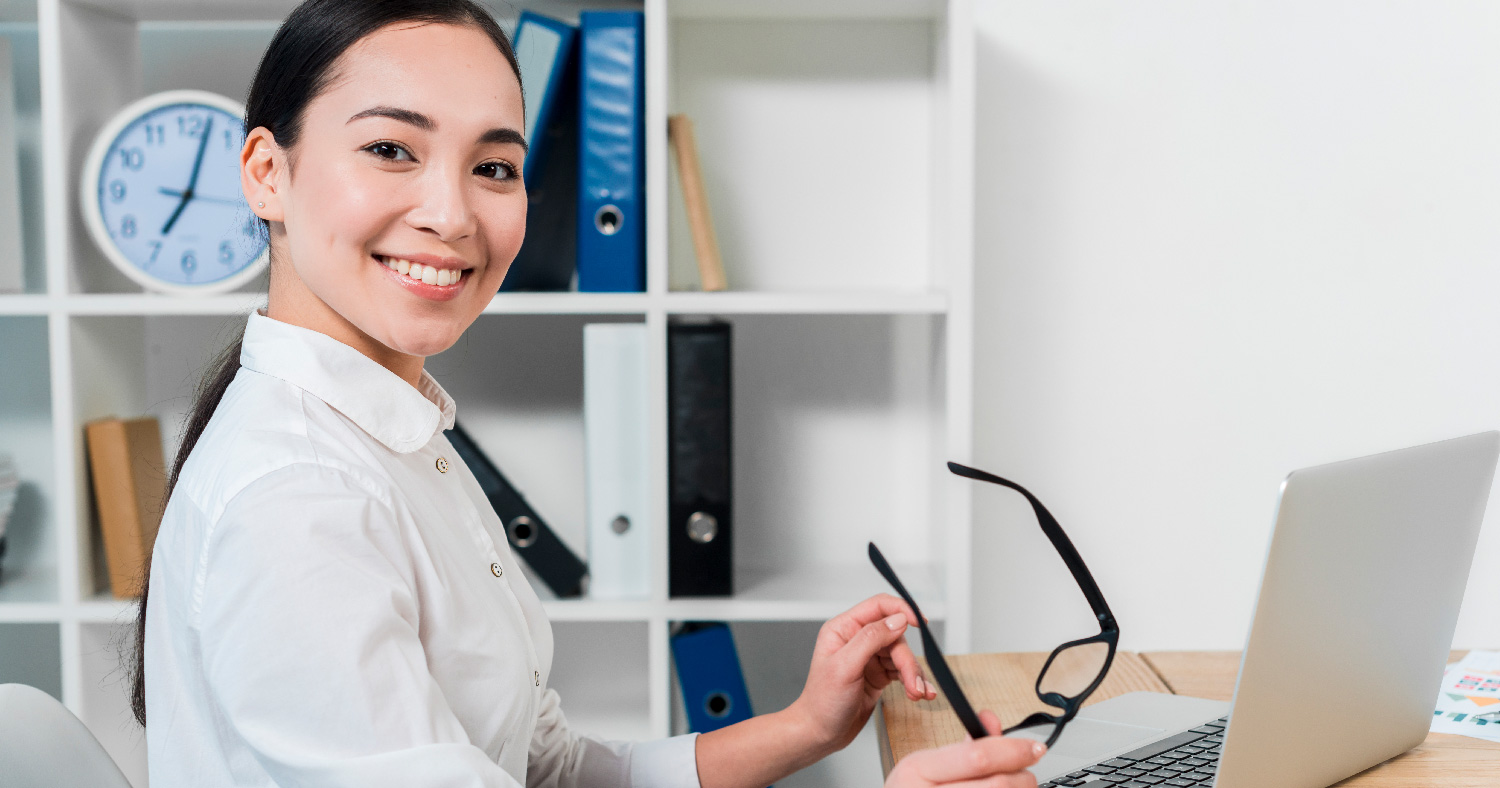 Table of Contents
Introduction to influences of technology on the hiring industry

What is Virtual Hiring?

How Do Recruiters Conduct Virtual Hiring in 2023?

Legal Compliance in Virtual Recruiting

Final Thought on Virtual Hiring

Due to rapid tech development at the current time, the majority of employees prefer to work remotely as it offers plenty of benefits to employees. We are living in the era of cutting-edge technology, where every single day, new technology is introduced to the world. Hence, people have inclined more towards using tech-oriented solutions to find the modern problems we face. 
Nowadays, hiring teams concentrate more on developing and adopting tech tools that enable them to effectively manage the remote workforce. They utilise online tools such as employee attendance and productivity tracking and product and task management software. These tools are lifesavers for HR teams to manage remote employees efficiently.  
On the other hand, to conduct smooth hiring and increase the positive candidate experience, HRs and recruiters use online hiring software such as recruiting CRM software and Applicant Tracking Systems. These highly scalable AI-based hiring systems help recruiters eliminate manual tasks in the recruitment workflow. In addition, virtual hiring has become the talk of the town after the adverse effect of the pandemic. Let's see what virtual recruiting is. 
What is Virtual Recruiting?
Virtual recruiting – also known as online hiring or digital recruitment, conducts all the recruitment workflow in an online mode without in-person interaction. This kind of recruitment doesn't need physical interaction between the applicants and recruiters. In such online recruitment, recruiters or HR teams can use recruiting software to make the hiring process more efficient and get the maximum benefits.  
In this kind of hiring, recruiters conduct all the recruitment tasks (discover, attract, engage, hire, and retain) in a virtual mode. The remote hiring process takes place online and enables recruiters to conduct the recruitment process of remote candidates without meeting them face-to-face. 
Let's dive deep into how can recruiters and HR teams to conduct online hiring efficiently and effectively.
Key Strategies for Recruiters to Conduct Virtual Hiring in 2023?
1. Organize virtual job fair events to attract diverse talent
In the past years, recruiters and employers used the traditional approach of relying on physical career fairs in order to attract talent. However, now technology allows the HR teams and recruiters to reach potential talent by organising remote job fairs. This way, the hiring teams can attract and interact with a wide range of candidates, which eventually enable them to hire the most suitable talent in the firm. 
Hence, the team must prepare a strategic plan to establish the virtual career fair event. They can talk about the work culture and values the company add to its employees. It could be informative, educational, and value-adding for the candidates who are attending the event. At the end of the event, the team can give a brief idea and information about the recruitment stages by illustrating the hiring process for interested candidates. 
2. Acquire the vital tech to conduct remote hiring
Recruiters must understand the vast role of technology in virtual hiring and determine the most suitable tool to effectively conduct the online hiring process. The AI-powered recruitment software becomes a lifesaver for recruiters, hiring managers, and HR teams to find, hire, and retain the remote workforce. These online tools available in the market automate the manual and repetitive task in the hiring process and allows the team to focus on tasks which require critical thinking and a human approach.

For example, the recruitment Chatbot can only answer the standard questions. Hence, it requires human intelligence and interaction to answers the various questions candidates might have about the hiring workflow. 
To help you hire remote talent, here, we are mentioning some of the tools that help mass recruiters, corporate HRs, and hiring managers to smoothly conduct the recruitment process and enhance the candidate experience. 
          a. Applicant tracking system (ATS)Automated resume parsing software.
          b. Virtual recruiting event (job fairs) management tool
          c. Recruitment Chatbot
          d. Candidate Relationship Management (CRM) software
          e. Mobile recruitment tool
          f. Online Skill assessment tools
          g. One-way video interviewing tools or real-time video interview tools
          h. Document verification and virtual onboarding systems
          i. Digital signature tool (for E-sign.)
          j. Applicant report and job analysis system for feedback
3. An accurate job description is a must for Job Ads
While preparing a job description, recruiters must keep in mind to create a clear description of their requirements for the open positions. They must mention the top 3 must-have skills and day-to-day responsibilities, and most importantly, they should mention the perks and benefits the employees will get to attract more people. AI-based Tools like Skillate help them to write precise job description and saves valuable time. 
4. Polish your career site and post Job Ads on various platforms
Continuously updating your career page and social media is incredibly important to attract more talent to your talent pipeline. Hence, recruiters need to be creative and post compelling content on their website, social media pages, and job board platforms to attract and engage with the numerous candidates. 
In this task, tools like Applicant Tracking System could be a huge help in posting Job Ads on various social media and job board platforms. All you have to do is to post the Ad on the career page, and the integration feature will post your Ad on various media. 
5. Prescreen the remote talent
Employers conduct pre-screening tests to assess the candidate's ability as an individual. It helps employers find that candidate is trustworthy and would be a better fit for the organisation. In addition, nowadays, plenty of online tools are available to help employers evaluate the different abilities of candidates. 
For example, Codility is an AI-based testing tool for software roles to find skilled developers. Whereas tool like Highmatch assesses candidates' personalities, cognitive skills, and situational-based behaviour. 
6. Screen thousands of resumes with resume parser tools
Gone are the days when recruiters used to manually assess plenty of resumes to find the perfect candidate for the interview round. The rapid evolution of technology is a boon for recruiters as it enables them to assess the numerous resumes and filter the candidates who are not the right fit for the organisation. The resume parsing tool scans the resume data and looks for the relevant keywords as per the requirement of the job role. It uses an AI-powered search feature to scan the relevant keywords for the open position. 
7. Execute one-way and Face-to-face interviews
This stage is extremely important for both the recruiters and the applicants. Video interviews enable the recruiters to assess candidates' technical and communication strengths. On the other hand, the interview stage allows the candidate to ask various questions related to the company's work culture, the key responsibility, and feedback about their application. 
In this stage, recruiters can ask candidates to record their answers to the questions recruiters ask. This way, they can review those answers as per their convenient time. This process is known as a one-way video interview. Also, recruiters can conduct face-to-face interviews to evaluate their real-time communication and relevant skills. 
8. Conduct smooth onboarding that will retain talent longer
Zippia mentioned in their onboarding report that organisations with strong onboarding processes increase new hire retention by 82% and improve productivity by 70%. Hence, one thing recruiters must ensure is to provide feedback to every candidate (either selected or rejected) to enhance candidate engagement and positive candidate experience. 
Also, they need to provide essential information related to the onboarding process and the training process. Moreover, they need to provide the list of the documents HR need to verify the candidate's personal information. Recruiters must remember that effective communication is the key in this stage. 
Legal Concerns to Keep in Mind in Online Hiring
Every company and employer must ensure to keep the hiring process is fair and unbiased for every candidate. It means they must hire the talent solely based on their skills, qualifications, and work experience. Also, they need to confirm they are rejecting even a single candidate based on their age, skin colour, disability, nationality, gender (including sexual orientation or pregnancy), religion etc. 
Employers and hiring managers need to make sure that they are following and maintaining the EEOC guidelines and equality acts. Also, labour laws may change from country to country. Hence, it is important to know the labour, and pay transparency laws of a particular country and follow it accurately. This way, the virtual hiring will be fair and transparent for every applicant in the talent pool. 
Final Thought on Virtual Hiring to Hire the Top Talent
Two of three Employees prefer to work in remote mode at the current time. A survey conducted by Upwork concluded that 73% of employees from all teams will work remotely by 2028. It offers plenty of benefits to workers and companies. Indeed, it is true that remote work is here to stay. Thus, HR and recruiters must find a way to hire talent in online mode. 
As a result, companies and hiring teams are developing a strategic virtual hiring process and tools to hire quality candidates. Brazen – a talent acquisition and HR solution-providing company, surveyed virtual recruiting's demand and found that 96% of recruiters agreed to use virtual recruiting to hire, even after the pandemic. 
Therefore, in this blog, we have mentioned the full-proof strategies and online tools that will help mass recruiters, HR teams, and staffing and recruiting agencies to hire top-notch remote talent for the growth of their organisation. Happy virtual hiring!
Discover more about outsourcing and
how you can maximize it for your
business success!
Get a copy of our E-book: Guide to Outsourcing.
DOWNLOAD NOW