Ultimate Business Guide to Makati Central Business District: All You Need to Know + Tips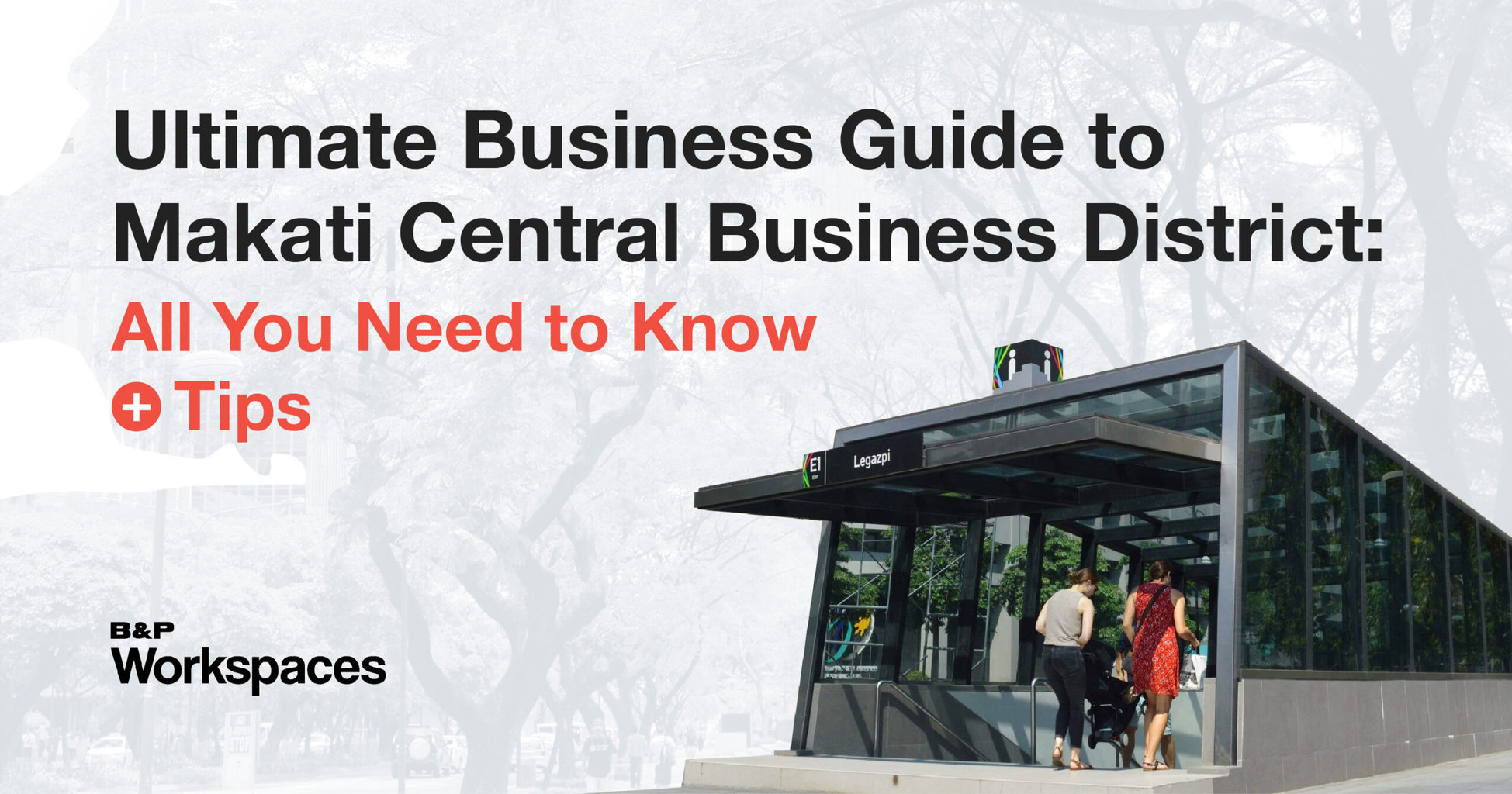 An office space provides your company with a distinct identity and an opportunity to develop a unique culture. This helps in bringing in new business and attracting and retaining top talent. Apart from these, an office encourages collaboration, innovation, and creativity among employees, which can ultimately lead to superior products and services.
While the company's own space provides a personalized feel, office location is also crucial and has a significant impact on the company's overall appeal. When deciding where to settle, it's important to take your company's specific goals, clients, vendors, customers, and staff into account. You wouldn't want to establish your business in an area where you know it won't thrive. A prime office location attracts local clients, fosters a positive workplace environment, and provides an accessible commute for clients and staff.
For a time, Makati Central Business District (CBD) was the go-to location for companies, both locally and internationally based. And while many other CBDs have sprung up over the years, Makati continues to prosper and is even getting regular upgrades to accommodate its ever-growing corporate population.
Makati CBD at a Glance
The Makati CBD was developed around 1960, including the construction of Ayala Avenue, a major thoroughfare, crossing through the heart of Makati City. The town that once contained a small airport became a cosmopolitan hub over time. Corporate buildings were constructed, and soon, different businesses opened.
Both start-ups and large companies choose to start out in this city for different reasons, but mainly because it's a very progressive location that is open to diversity and different facets of life—not just employment—like culture, entertainment, food, retail, technology, arts, and a lot more.

Revenue
In 2015, Makati recorded P14 billion in revenue, half of which came from business tax. The good news is, despite competition from other business districts, it is still able to reach the revenue target each year.
As early as October 2017, Makati already surpassed its P14.5 billion revenue target for the year, with earnings of around P15.5 billion. The business tax was again the most significant factor, with collections of up to P8.2 billion.
In 2021, the city's revenue amounted to more than P13.7 billion according to the report of BLGF. Apart from this, they were also recognized as a Local Revenue Generation Hall of Famer based on the highest locally sourced revenues from 2018 to 2020.

Offices
Many of the buildings and skyscrapers in the CBD are filled with offices. And being a prime location, it's no surprise that companies from different industries live within these structures, ranging from telecommunications and finance to creative agencies and e-commerce.
While medium-to-large companies get to enjoy their own huge workplace, small businesses, start-ups, and freelance workers also get to work in Makati thanks to the emergence of coworking spaces in Metro Manila.
Common Businesses
As of October 26, 2022, the municipal administration has authorized the registration of 3,875 new firms, with a combined capital investment of P23.2 billion, making Makati an excellent location for both conglomerates and start-ups.

Corporations
There are thousands of local and international companies that made Makati CBD their home. Some of these names include PLDT, SGV, Intel, Microsoft, Syngenta, Shell, and Accenture.
Banks
Both local and multinational financial institutions choose to have head offices or branches in Makati CBD due to its long-running economic activity. There are around 472 banks in the city—BDO, BPI, Security Bank, and RCBC have their headquarters here; while HSBC, Deutsche Bank, and Standard Chartered have branches.
Embassies and Consulates
Because of its expat-friendly environment and facilities, Makati houses around 44 embassies and 34 consulates, including Indonesian, Italian, Greek, Australian, Saudi Arabian, Korean, Uruguay, and Nepalese, to name a few.
In addition, international governmental organizations and humanitarian institutions like the International Committee of the Red Cross are in the city.
Shopping
The expansive shopping complex of Makati CBD will cater to everyone's needs. Located just a stone's throw away from each other, Greenbelt, Landmark, Glorietta, and SM Makati have become a lifestyle and cultural hub for locals and visitors alike, especially with the Ayala Museum just nearby.
Nightlife
Makati employees work hard but party harder, and that's why each street is brimming with restaurants and watering holes.
Transit
Buses, trains, jeepneys, taxis, shuttle services—there are lots of ways to reach Makati CBD via public transportation, making it very accessible to both commuters and car owners, although the roads are almost always congested especially during rush hours.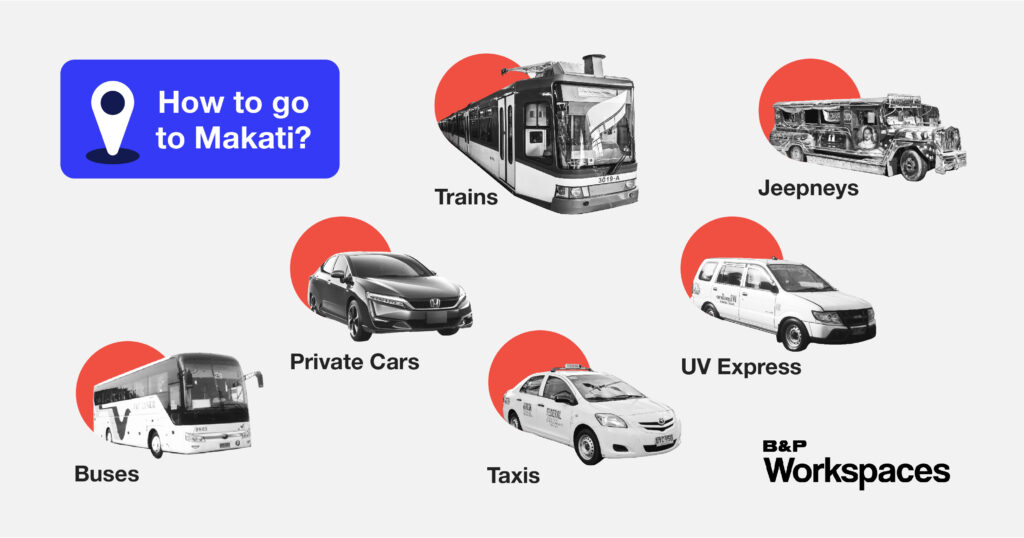 Traffic rules are strictly enforced—public transportation is only permitted to load and unload in specific areas. The district is also very walkable. People often opt to walk around to reach their destination. Makati has extensive underground and elevated walkway structures, some of which are complete with escalators for easy access.
Important Information
Fire Station: Makati's Bureau of Fire Protection is located at the intersection of Ayala Avenue and Gil Puyat Avenue.
Healthcare: Makati Medical Center is touted as one of the best healthcare facilities not just in the city. There are also a lot of clinics that accept different Health Maintenance Organizations (HMOs) for employees who have one.
What You Need to Open Your Business in Makati CBD
Make sure to secure these documents before going to Makati City Hall for a streamlined, hassle-free application. And, as always, bring lots of patience.
Department of Trade and Industry (DTI) Business Name Certificate; Securities and Exchange Commission (SEC) Articles of Partnership; or SEC Certificate of Incorporation

Barangay Clearance/Permit

ID and Authorization letter of the owner

Contract of Lease or Land Title/Tax Declaration

Sketch of Location

Occupancy Permit

Locational Clearance

Public Liability Insurance

Community Tax Certificate/Cedula (available at the City Treasurer's Office)

Fire Permit (can be applied and paid to a Fire Department personnel)

Sanitary Permit (will require Microbiological water analysis, Pest control, and Health certificate for all employees)
Application for Locational Clearance
Application form for Locational Clearance is available at the Zoning Division. The notarized form, along with other documents (DTI Business Name Certificate; SEC Articles of Partnership; or SEC Certificate of Incorporation, Barangay Clearance/Permit, ID and Authorization letter of the owner, Contract of Lease or Land Title/Tax Declaration, Sketch of Location, and Occupancy Permit) is required upon submission.
An officer will assess and determine if your application is for processing or inspection. A processed application means that the locational clearance will be released after three working days, while those for inspection will be released after five working days.
Application for Business Registration/Mayor's Permit
Once you have filled out and notarized your Business Registration form, go to the BPLO and submit the form along with other requirements (DTI Business Name Certificate; SEC Articles of Partnership; or SEC Certificate of Incorporation, Barangay Clearance/Permit, Locational Clearance, Public Liability Insurance, Community Tax Certificate/Cedula).
An assessor from BPLO will process your application and assess how much is needed as a fee. Once assessed, give the application to a BPLO officer for validation.
Submit both the application and assessment to the receiving section of the BPLO; the BPLO staff will then give you a receiving copy. Payment can only be made the day after BPLO turns over the application to the cashier's office.
Once paid, go to the Releasing of Permits and hand over the paid applications and Fire and Sanitary permits. The Mayor's/Business Permit will be given shortly after.
What to Consider When Looking for an Office Space
There are a lot of factors that come in when deciding what space to choose or whether to rent or own a workplace.
Employees' Needs
There should be enough space to accommodate the number of employees, as well as the equipment you need inside the office. As much as possible, there should be an area available for every aspect of work (and recreation!) that employees need to do.
Expansion
No corporation wants to remain stagnant or go down the drain; so, when thinking of renting or buying out a workspace, consider company growth as well. If you're planning to hire more people, make sure that they can have an area all for themselves.
Client's Needs
Business partners are necessary for your company's growth, and the best way to gain their trust is to accommodate them with the utmost pleasure. Have an office that is always prepped to receive guests and choose to have one in a location that is the most accessible for them. Consider other details, as well, like parking space availability and security.
What are Your Office Space Options
Depending on your business, take into account these different office space options when selecting the type of workspace you're going for.
Coworking Space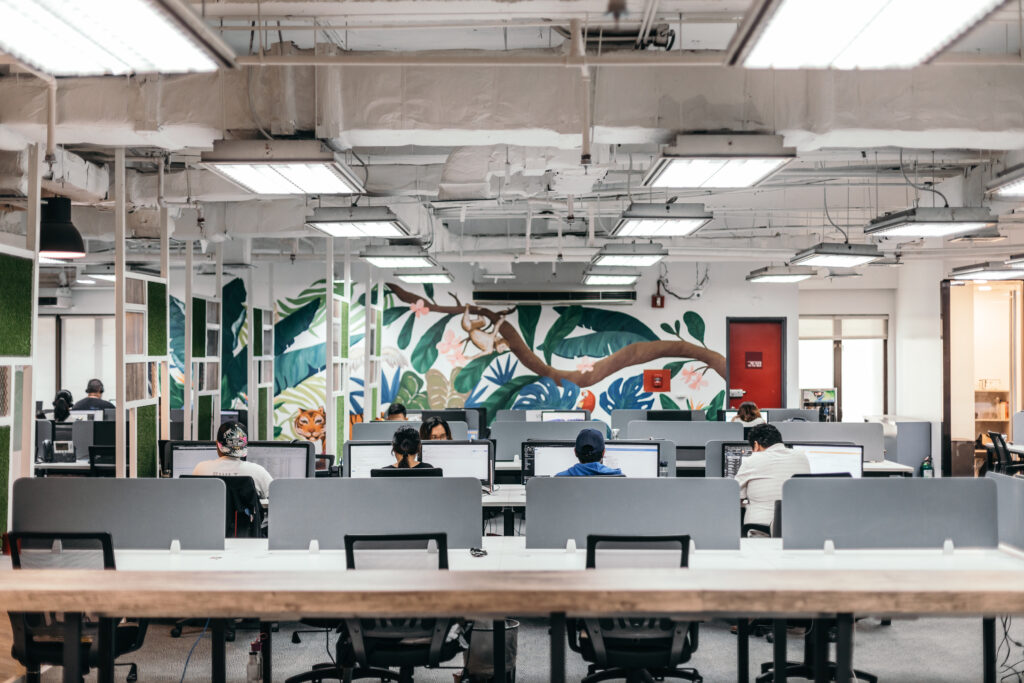 A better but costlier alternative to working at home is getting a coworking space. Here, you can rent out facilities like Internet connection, working areas, conference rooms, and eating areas, among others. You'd also get to share a space with other businesses renting the location, and this may help grow your network.
Private Office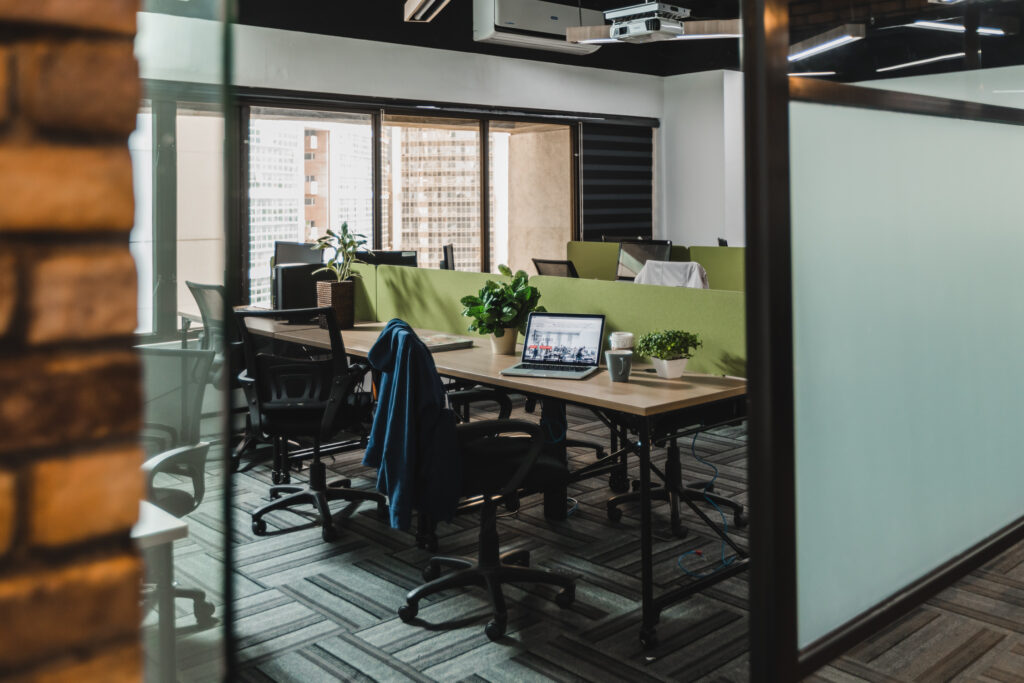 Startups and SMEs can hire flexible workspaces or more commonly known as private office spaces on flexible terms. With this kind of service, organizations may keep the same facilities as a corporate office environment without having to buy and manage the space. It's a turnkey office option.
Meeting Room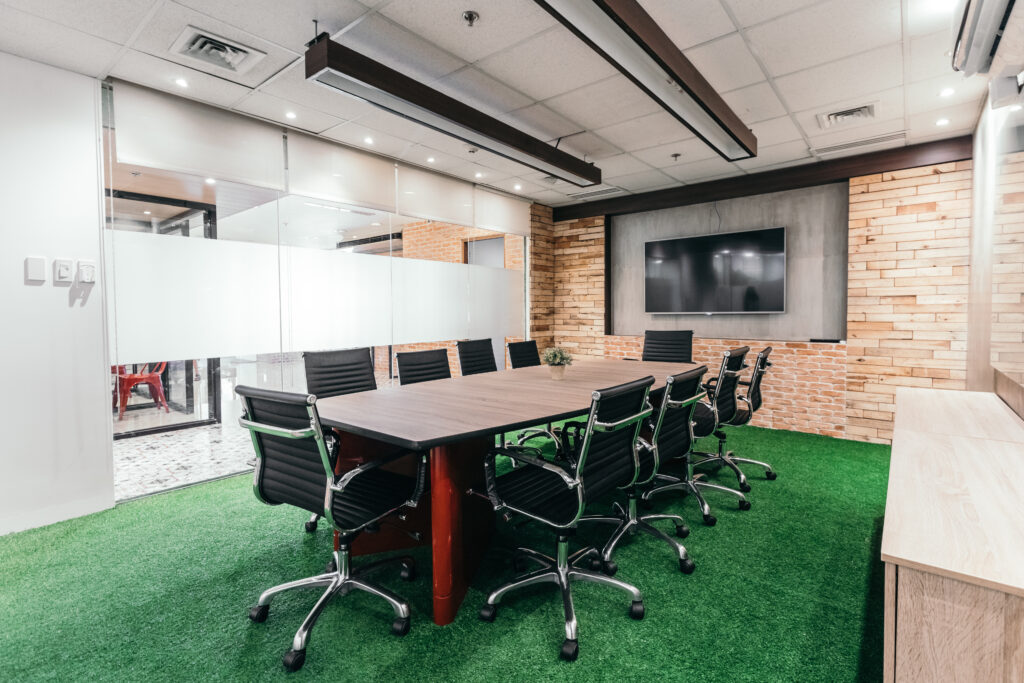 To maximize your time, a dynamic and well-designed meeting space can support the team's creativity and cooperation. Here, you work harder to produce better results rather than simply getting things done. Whether you need a conference room for a team gathering, a client meeting, or a sophisticated business discussion, we offer the tools you need.
Virtual Office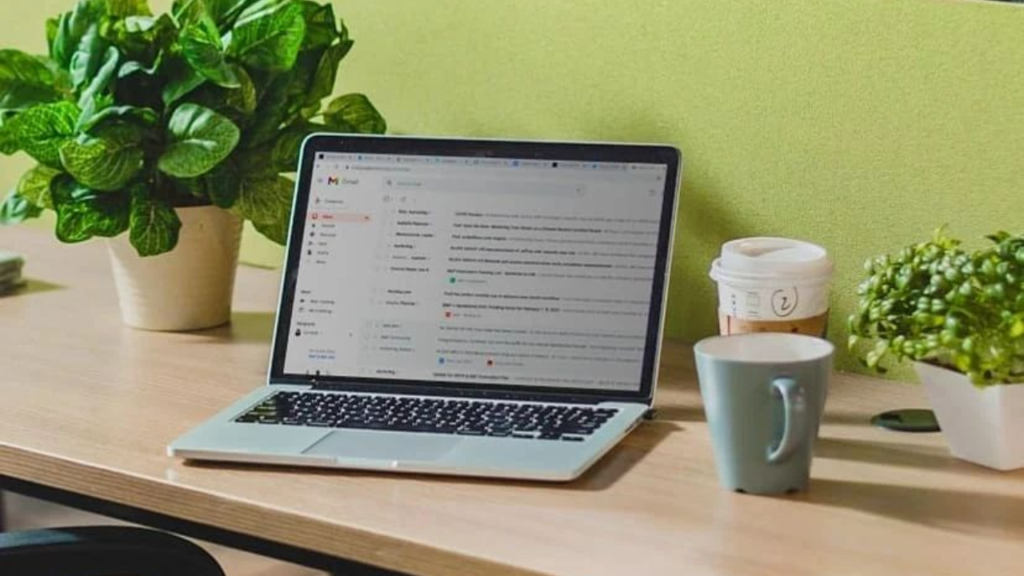 A virtual office is an unorthodox office environment, rented through a provider to offer address services without providing actual office space. One or more businesses can rent a single virtual space. This is ideal for start-ups or medium or large enterprises that want to avoid the complexities of getting a traditional office.
Office Spaces in Makati CBD
Investing in an office space, whether purchased or leased, is better for businesses that are expecting long-term returns. To save you from the hassle of setting up an internal facility management team, go for a serviced office type of space like those from B&P Workspaces. 
Despite many cities—in and out of Metro Manila—flourishing well to have a business district of their own, Makati is still special for many companies in the country because of its long history. Those that found their footing in the city have grown and made their way to other places, while there are some that choose to remain and give back to the CBD.
Discover more about outsourcing and
how you can maximize it for your
business success!
Get a copy of our E-book: Guide to Outsourcing.
DOWNLOAD NOW