We've officially moved. Take a Peek at Our New Office!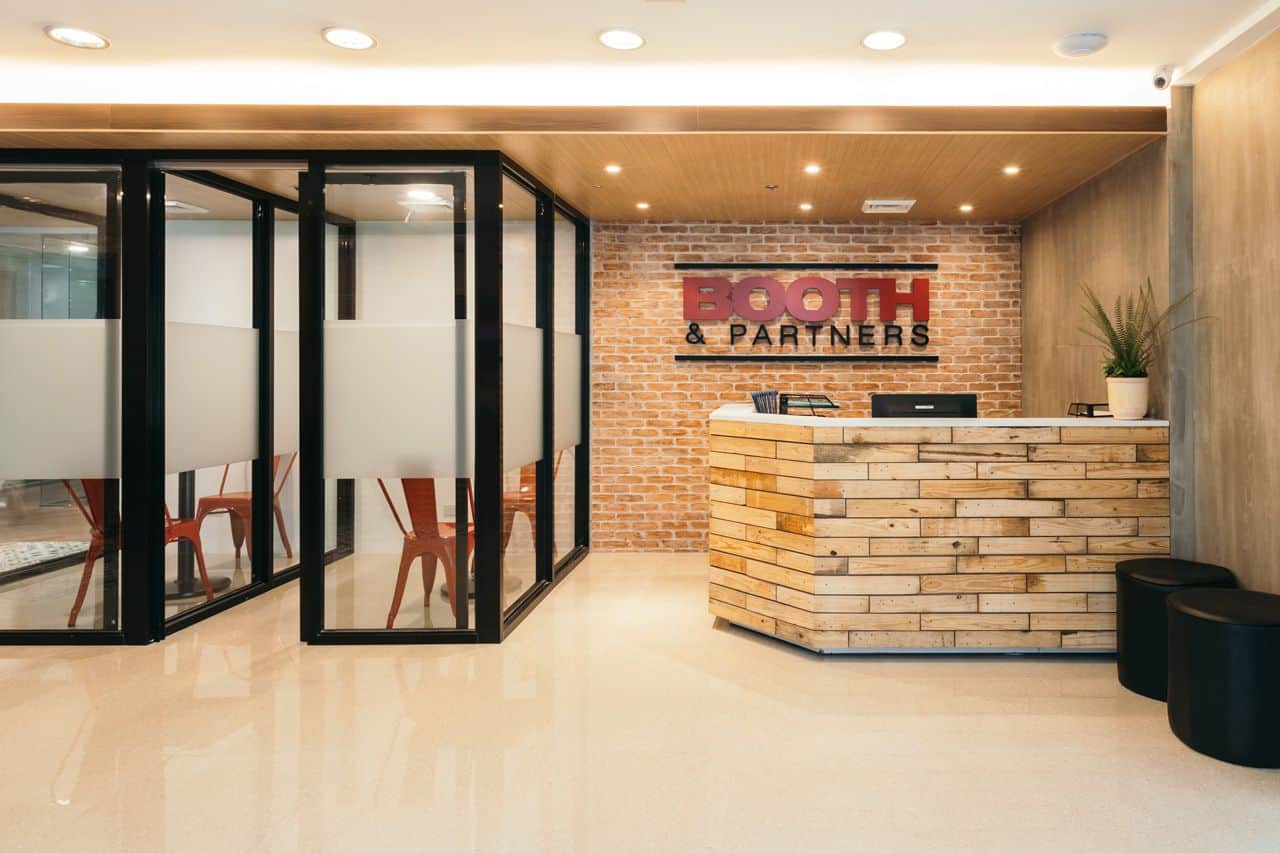 We spent the previous five years just a few floors away from what is now our new office — our old office served us well, given us many milestones to remember and memories to cherish, but we could not be happier and excited about a new space to call "home."
We knew it was the best time this year to make sure we not only had space for our growing tribe, but a space that reflects our needs and our vision. Relocating to a new office was a big step we had to take. We had to consider a lot of factors like workspace features, location, design and most importantly, our people and our clients. We want to give back to them by providing an environment that stimulates collaboration, nurtures cultural cohesion, and paves the way for ingenuity and invention. Equipped with improved facilities and enhanced technology, we hope to cater to our clients' needs more efficiently.
Watch the Video:
Booth & Partners teamed up with local interiors firm Heim Interiors to design one entire floor space at Citibank Center Building to accommodate our growing team. The aim was to create a smartly designed office adapted to the B&P culture and working habits.
The Reception Area
The office's entrance is defined by a custom reclaimed wood reception desk, a pattern of white tiles and Machuca tiles, bare concrete walls, and indoor plants. Right next to the reception desk are interview pods. The company's name is displayed on a brick wall. Pin lights and industrial style warehouse lamps are installed throughout the entire office. Upon entering the open work space, walnut wood ceramic tiles run throughout to bring continuity to a mix of gathering spaces, desks, and meeting rooms.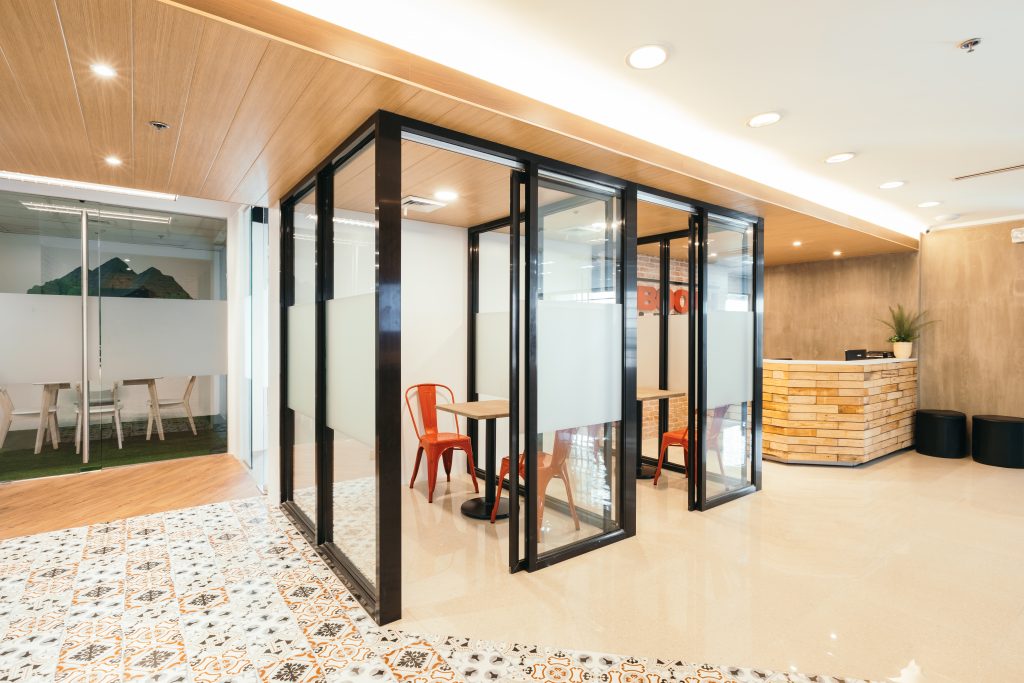 Open Workspace Area
The office is mostly open-plan, but rooms are partitioned with glass and dry walls to offer privacy while maintaining a visual connection. There are also small rooms suited to private calls, brainstorming, one-on-ones, or private work.
In the open workspace area, the original ceiling was left exposed to give a sense of character, while the pipes and plenums were freshened up with a coat of white paint. The design of the open space integrates daylight and views to the outside park and buildings, hence the use of turf and indoor plants. The neutral colors highlight a clean and sleek look while the turf and the green elements give off a down to earth vibe.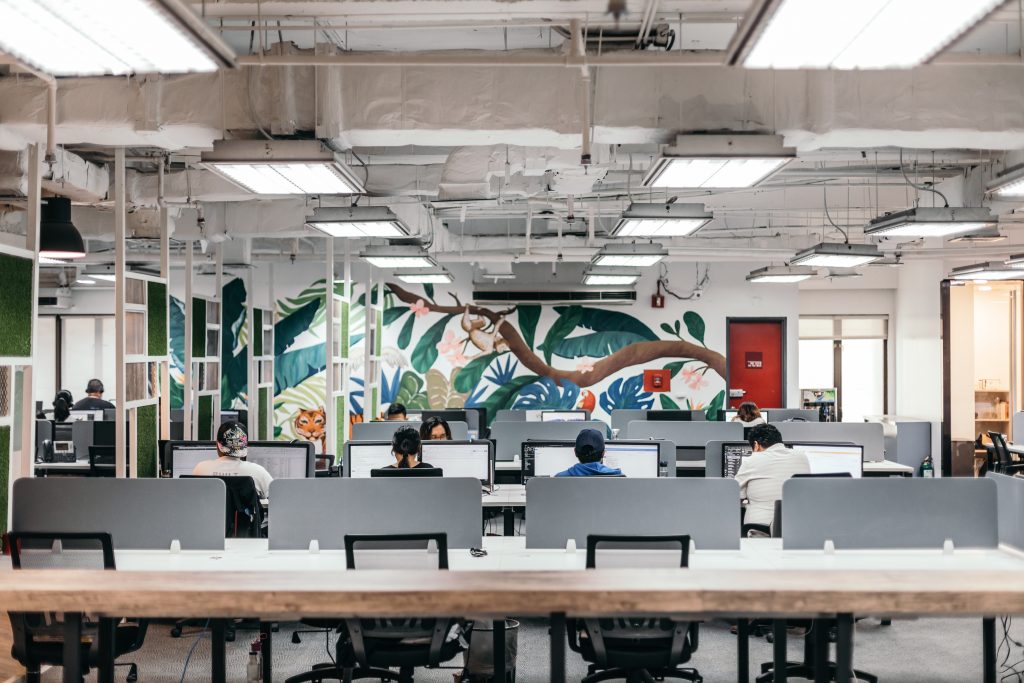 We intended to incorporate art into our workspace to help increase team morale by creating a positive and efficient atmosphere. The open area features a tropical jungle-themed mural which provides a refreshing look at typical work environments. The artwork is a collaboration of two Manila-based mural artists Anina Rubio and Maud Villanueva.

The best thing about our new office space is how it breaks the stereotypical corporate office setting. From sit to stand workstations, lounge areas for team huddles and casual meetings, to mural art that inspires — these unique features make up the essential bones of our office.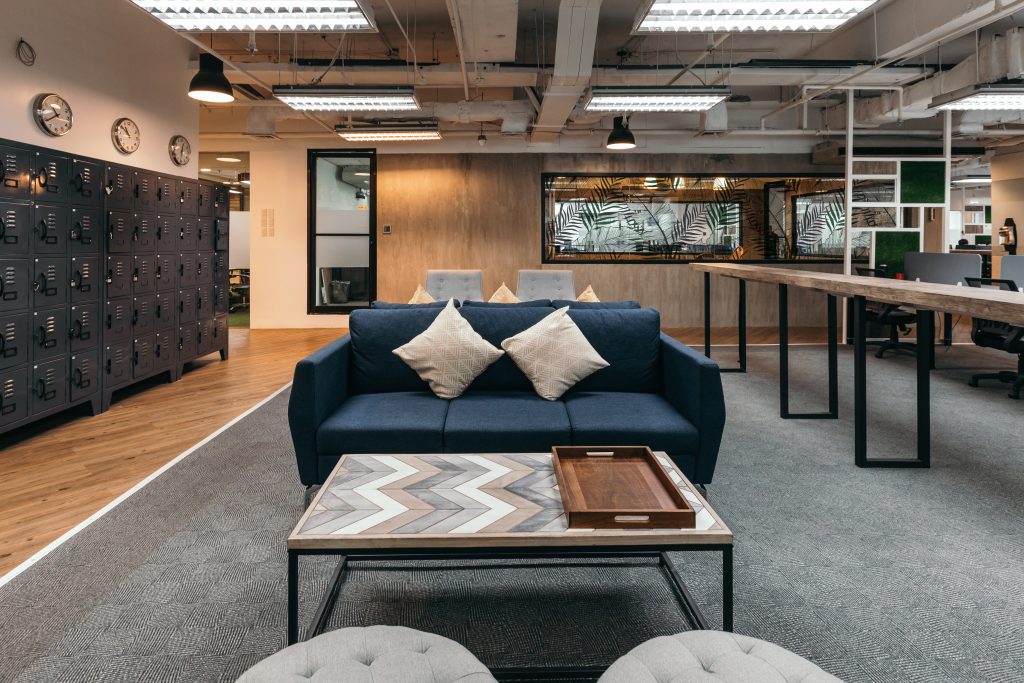 The Breakout Room
As much as possible, our tribe abides by the "Work hard, play hard" motto and it is evidently reflected in our breakout room. For this space, we wanted the design to be Filipino style with nature-inspired elements with a penchant for homegrown materials. The entire room is turf laden with rattan chairs, bean bags, bamboo-and-paper lamps, and glass panels with tropical palm leaf decals to create the impression of being "somewhere else, outside, under the trees." The space features video games and board games so employees can relax, unwind and have fun.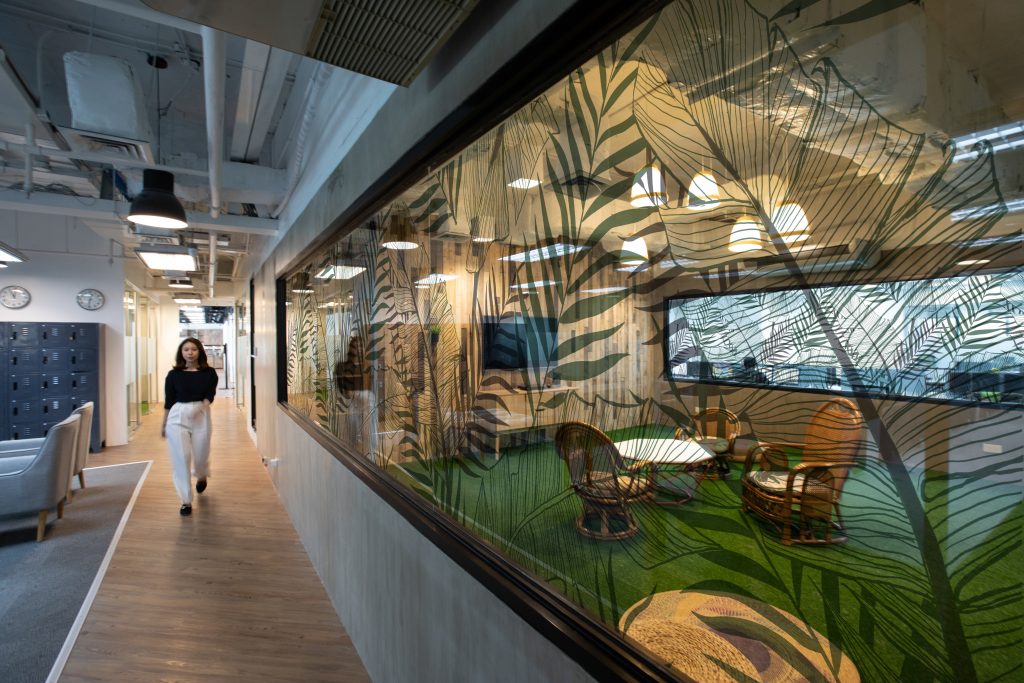 Kitchenette / Dining Area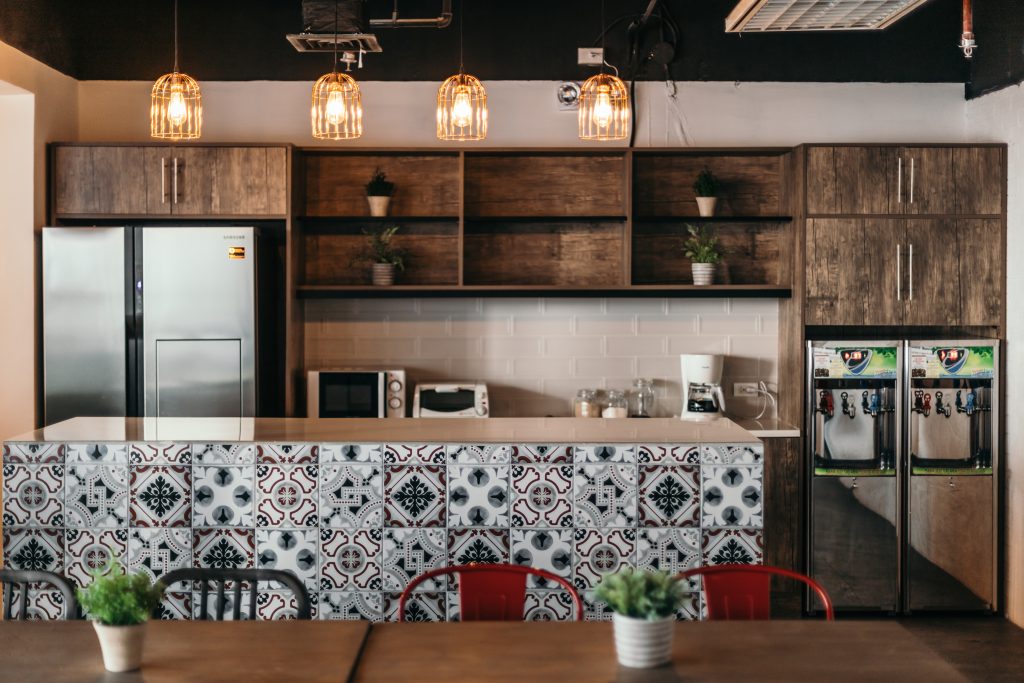 Booth & Partners' communal kitchenette and dining area has an aesthetic akin to a Spanish-style café, fitted out in a pleasing 1900s Machuca-style tiles signature of traditional Spanish-Filipino homes together with industrial-inspired materials and modern mismatched furniture to lend a touch of playfulness and a laidback vibe. Employees can dine at a range of seats and tables – which mix and match the red, black and wooden palette – or help themselves to coffee in a corner nook.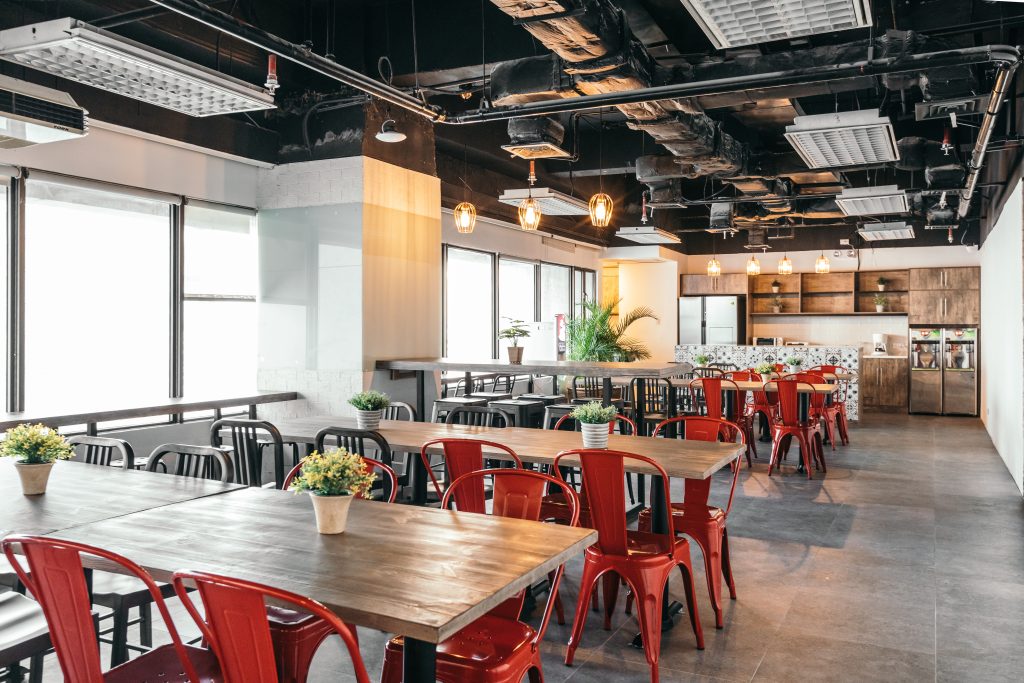 An open ceiling spans the length of the room, with chrome pendant lights hanging in the bar and counter area. The kitchenette is complete with a fridge, microwave, toaster, alkaline water stations and a coffee machine. We are also serving the most ethical and environmentally sustainable cup of coffee provided by our CSR partner, Hineleban Foundation. For every 500-gram bag of Hineleban Coffee we purchase, Hineleban Foundation plants one forest tree at the foothills of Mt. Kitanglad in Bukidnon.
Meeting Rooms
Creating an inviting and comfortable work environment has been our focus. The whole office, including the meeting room, has a very casual and homely feel. All the wood, the turf carpet and the use of mural art to contribute to an overall welcoming and warm ambiance.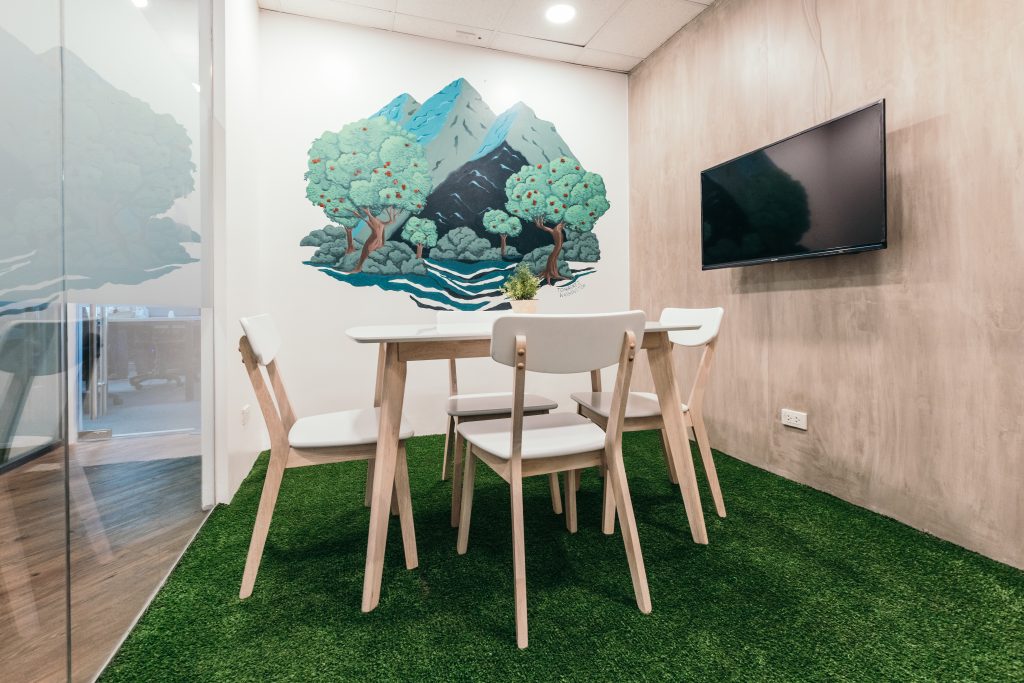 The mural art for our meeting rooms was inspired by the hometowns of the founders: Tonasket, Washington and Winnipeg, Manitoba.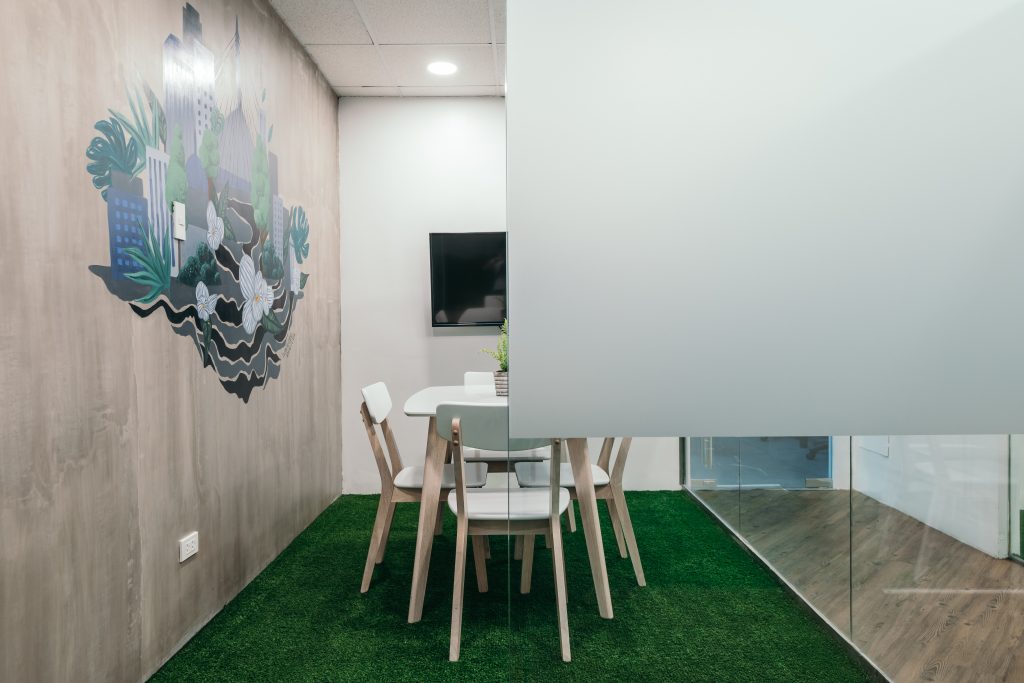 While the main meeting room is called the "Manila Room", after our company's home.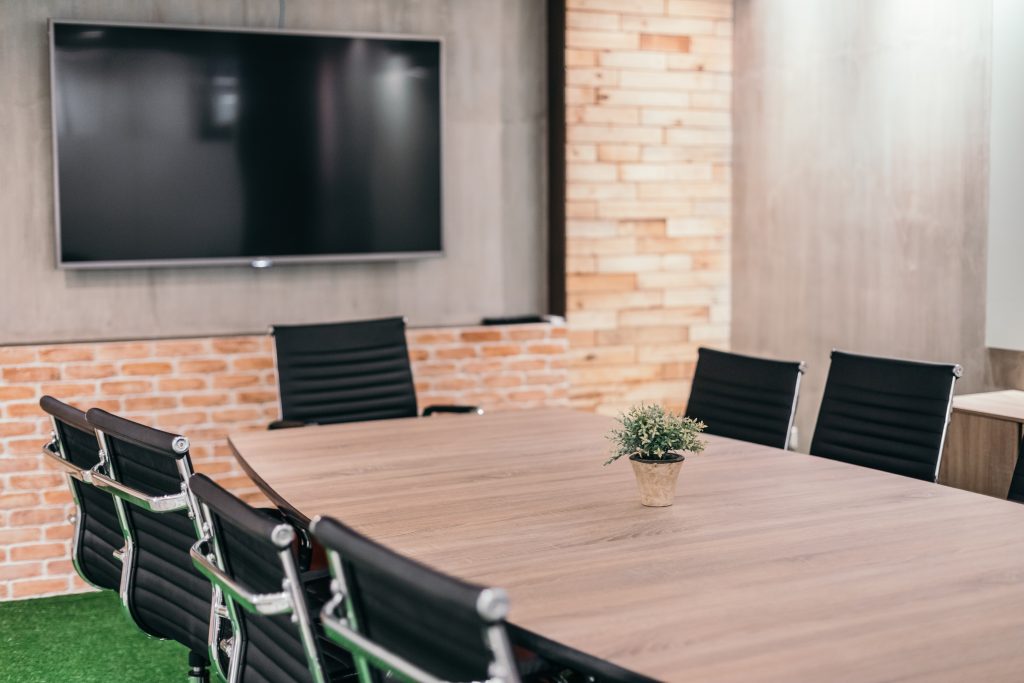 Moving in is just the beginning of another chapter in our story. As we settle in our new home, we look forward to making more memories and exploring greater possibilities.
Our doors are open to our friends and clients, so if you're in the area, feel free to drop by and we'd love to give you a tour around the new office space!
Booth and Partners is now located at 15F Citibank Center, 8741 Paseo de Roxas, Makati City.
Discover more about outsourcing and
how you can maximize it for your
business success!
Get a copy of our E-book: Guide to Outsourcing.
DOWNLOAD NOW