5 Neighborhood Coffee Shops in Salcedo Village We Love

Looking for the best local spots in Salcedo Village for your daily caffeine fix? Let's explore some of the must-visit coffee shops in the area and their must-try signatures.
The coffee lifestyle around the world has been immensely shifting from simply having a cup of coffee to finding comfort within the corners of cafes. Aside from being a go-to place for quick caffeine fixes, cafes have become a hub for people to work, have great conversations, or spend time in solitude. With varying concepts and trademarks, coffee spots nowadays offer a space for individuals to spend time and have their coffee the way they want it.
Whether you're in search of a great cup of coffee, a new hangout spot, or simply a quiet place to escape from monotonous routines, Salcedo Village is one of the many neighborhoods that have residential and office spaces which features a healthy roster of both independent and specialty coffee places at reasonable prices.
To help you find the best place for your caffeine fix, we have rounded up a list of neighborhood coffee spots near B&P Workspaces that offer exceptional coffee with a great vibe.
1. Toby's Estate
Why We Love it: Toby's Estate takes pride in the quality and taste of its coffee drinks. The coffee beans come from farms in Panama and Singapore. These beans constantly undergo coffee cupping in order to ensure the taste and aroma. Their branch in Salcedo offers a relaxing ambiance brought by the space's bright and stylish interior incorporated with a touch of wooden aesthetic to achieve the right balance of warmth and neatness. If you love signature coffee places that not only offer awesome coffee but also really delicious breakfast or sandwich meals, Toby's Estate is the place to go!
Try this: Toby's Estate Signature Coffee, Café Latte, Flat White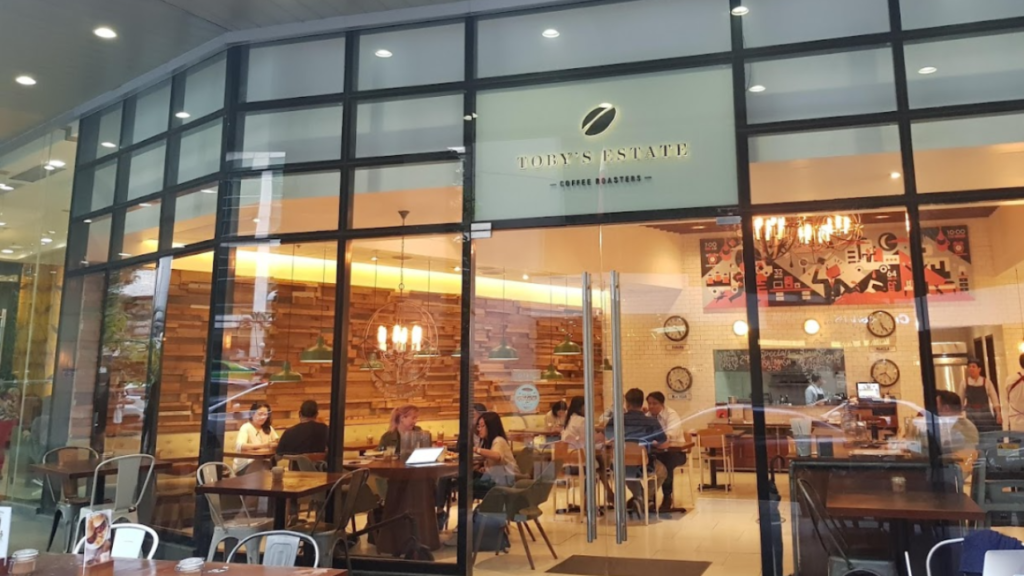 Image Credit: Anton Chua
Location: G/F V Corporate Center, Shop 6, 125 Leviste St., Salcedo Village, Makati
2. Yardstick Coffee
Why We Love it: Yardstick offers a unique coffee experience as you can pick your own coffee bean blend and watch as the barista makes your hand-crafted beverage. They utilize the La Marzocco Strada coffee machine, which is the most technologically advanced traditional espresso machine. The minimal and contemporary design of the café makes it a top choice for people to work, create, and hang out with their friends.
Try this: Yardstick's Cold Brew, Yardstick Milkshakes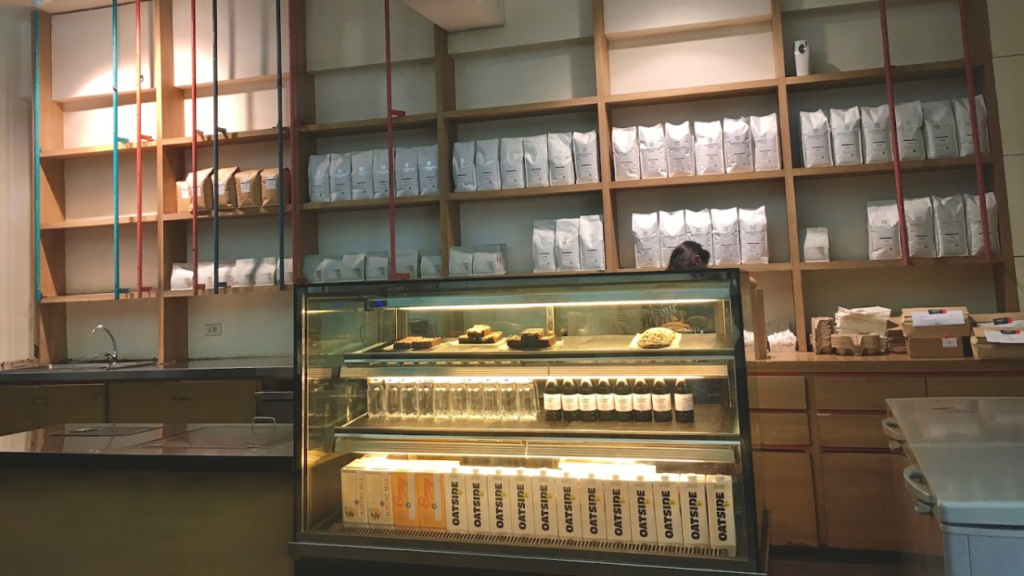 Image Credit: Pauline Cueto
Location: Universal LMS Building, 106 Esteban, Legazpi Village, Makati
3. Cartel Coffee Deli
Why We Love it: If you're looking for a cozy place to stay while you work or unwind, Cartel offers a casual dining experience that has an exceptional selection of food and beverages. The cafe has a take-out aspect to it, so you may also have your coffee and snacks on the go. But who would not want to dine inside their café that is aesthetically designed with wood interiors, warm lighting, and a bit of rustic touch?
Try this: Iced Vanilla Flat white, Daily Brew, Salcedo Swing
Location: GF Picasso Boutique Serviced Residences, 119 LP Leviste Street, Salcedo Village, Makati
4. Wildflour Cafe + Bakery
Why We Love it: Wild Flour started out as a bakery in Bonifacio Global City until they become one of the most sought-after dining experiences in Metro Manila. The menu ranges from breakfast items to different kinds of pasta, as well as bread and pastries to coffee.  Their brand hinges on creative menu selections and a laidback feel that is unlike any other cafe. Wild Flour elevates your dining experience with its rustic industrial interior which fits their great tasting meals.
Try this: Vietnamese Latte, Pistachio Au Lait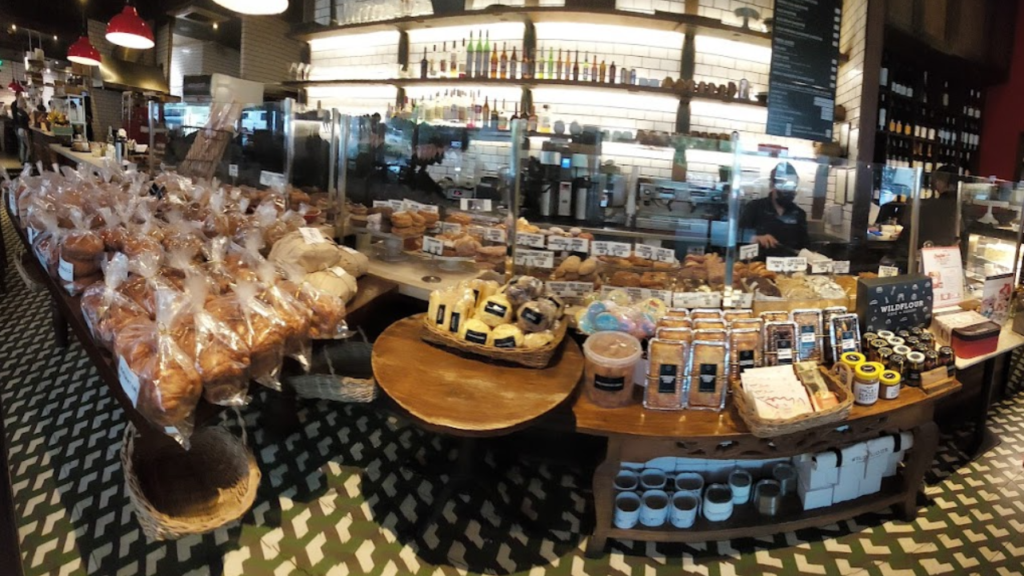 Image Credit: Jaco Soler
Location: GF V-Corp Tower, 125 L.P. Leviste St., Salcedo Village, Makati
5. Habitual Coffee
Why We Love it: Habitual Coffee has raised the standard of specialty coffee in Manila. When the coffee shop started, it was Aeropress only until it expanded its service to cater to the various preferences of different customers. They are a third-wave coffee shop focused on serving the highest-grade Philippine coffee. 
Try this: Single Origin Aeropress + Grilled Cheese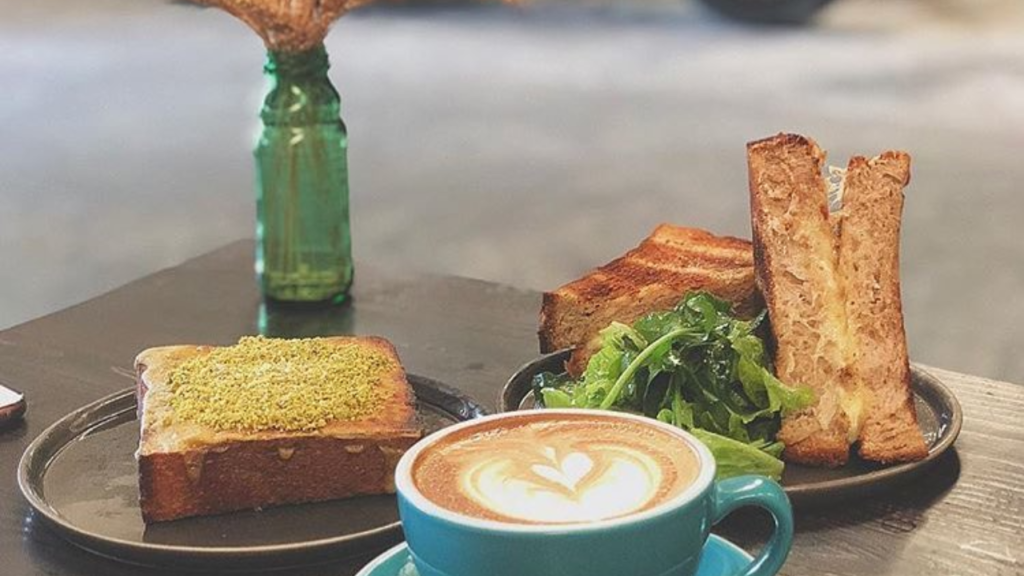 Image Credit: Wayne Wu
Location: Paseo Heights, Salcedo Village, L.P. Leviste Street, Makati, 1230 Metro Manila
Discover more about outsourcing and
how you can maximize it for your
business success!
Get a copy of our E-book: Guide to Outsourcing.
DOWNLOAD NOW