Introducing FlexiPlace: The Future of Flexible Work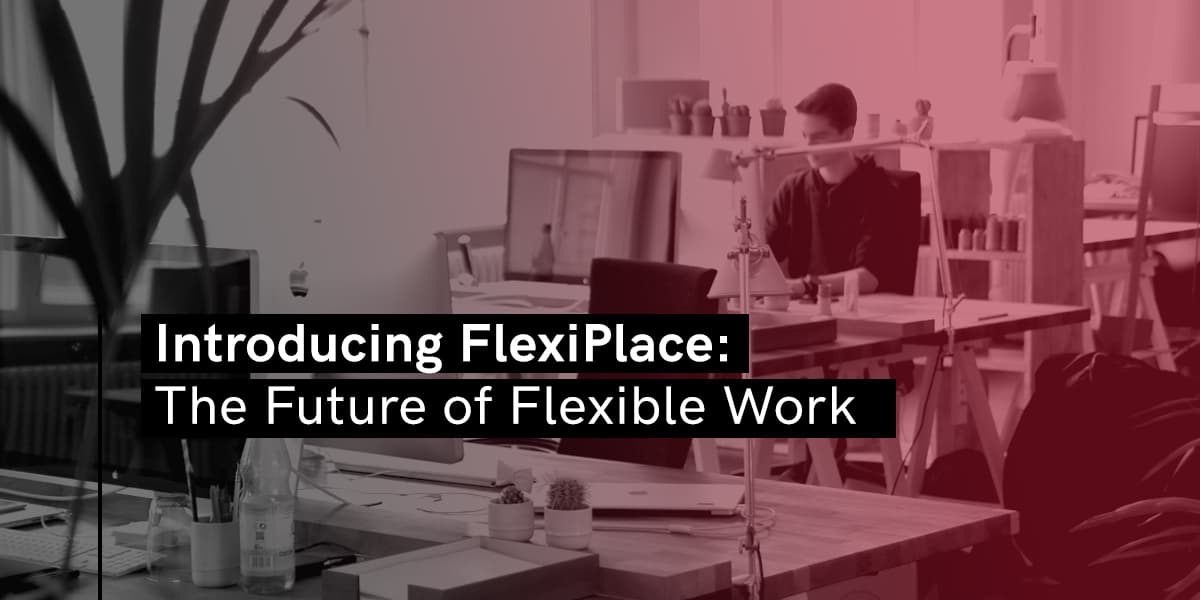 Image Courtesy of  Marc Mueller from Pexels
Thanks to technological advancements, remote work has never been easier. Employees can now do more than stay connected and be productive as they are in the office from anywhere in the world. With portable computers, laptops, high-speed Internet, you can work almost anywhere at least some of the time. Over the years, more and more businesses have been exploring flexible work arrangements for a lot of reasons, mostly to cut operational costs and look into other ways to increase employee productivity and morale.
What is FlexiPlace and how does it work?
FlexiPlace refers to a remote work set-up wherein employees are given the opportunity to work away from the office, either at home or some other off-site setting. FlexiPlace was designed as an alternative to the traditional work environment and has been popular since the emergence of computer technology. As in any flexible work arrangement, employees are still expected to manage the workload at the same quality level despite being off-site. They may be asked to come into the office on a specified day of the week for meetings or other important activities. In all other instances, your team can work from a pre-approved location, typically a home office, communicating with you and other team members via email and videoconferencing platforms.
Because of the COVID-19 pandemic and its long-term impact on businesses and industries, it is about time for leaders and decision-makers to explore FlexiPlace and its benefits as it is a great tool for managing workload constraints and improving employee efficiency.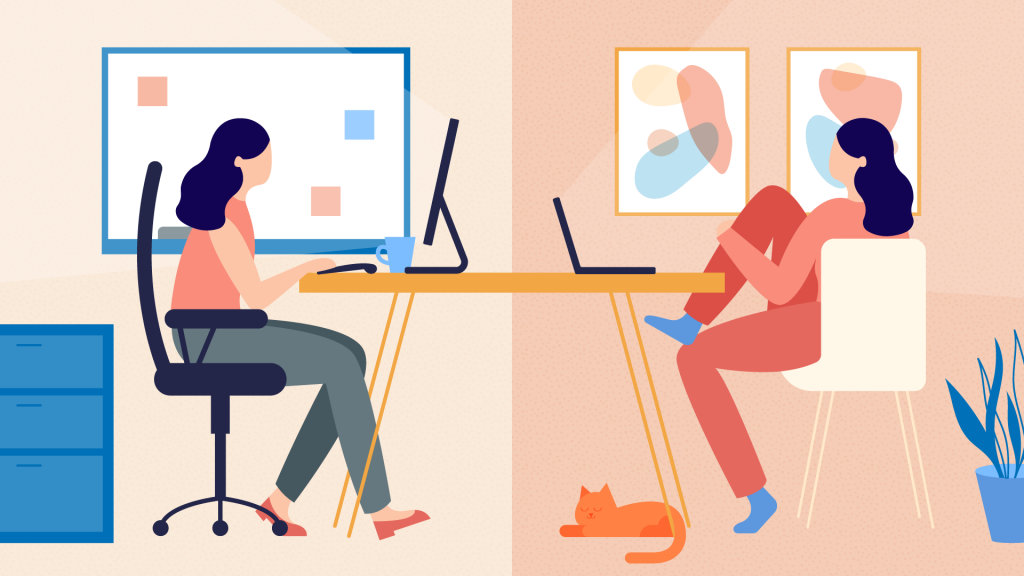 Source: Nextiva
Reduced commuting costs
With FlexiPlace, employees can avoid the traffic and the stress of traveling during rush hours. Not only that, they can also save money and reduce fuel costs. In the Philippines, it is typical for commutes to take more than an hour, even longer because of the traffic congestion. Working from home or a nearby satellite office saves your team members hours of time, gas, and wear and tear on the road. Furthermore, fewer private vehicles mean less traffic for those who are commuting.
Better work-life balance
Work-life balance is essential in any work environment. It helps reduce stress and prevent burnout in the workplace, which causes mood swings, fatigue, and a decrease in work performance. When employees are happy in their roles while working in the comfort of their homes, work becomes play and they will have more time to do other things that they are passionate about.
Increased flexibility
Needless to say, this is the best advantage of FlexiPlace. When your team members work from home or someplace else that they deem convenient, they can do other tasks such as personal obligations and family responsibilities. For parents, they can go to a parent-teacher conference during the day and even take a yoga class in between tasks. Younger employees can also study or enroll in master's degree programs. FlexiPlace also allows them to work when they accomplish most and feel most productive.
Low overhead costs
Rented office space remains one of the most expensive operating costs a business can have. Through FlexiPlace, you can cut costs and reduce the square footage requirements of office space, as well as the cost of chairs, desks, and other necessary equipment. Downsizing physical space and drafting policies for remote work do not only benefit your team members, but also your entire business as this work arrangement allows you to control spending and save more.
Higher levels of trust and autonomy
Workplace environments strive to be a place of mutual respect and trust. With the help of a FlexiPlace set-up, employers can build trust with their employees, which then positively impacts their performance and ultimately, the success of the company. Moreover, employees feel autonomous especially when they are given the freedom to work a flexible schedule and from any place they are comfortable. In return, businesses will benefit from loyal and trustworthy employees.
Reduced carbon footprint
By reducing the need to travel, FlexiPlace helps preserve a wider environment as it is a viable way to restructure habitual patterns to reduce our carbon footprint. An article on the positive environmental impact of remote work highlighted important gains ranging from petrol savings, reduced greenhouse gas emissions, improved air quality, and vast energy savings. With technology that allows remote workers and employers to collaborate outside the office thru digital communication tools, FlexiPlace paves the way for an ecological work environment that encourages eco-friendly habits and sustainable practices.
Access to top-notch talent and higher employee retention
If you are restricted to sourcing and hiring people who live within commuting distance of your office, there is a high chance that you will miss out on top-notch talent who would be a perfect fit for your company culture and needs. Once you expand your recruiting horizons to include remote workers who reside in another region or country, you will find outstanding and talented individuals who can help you drive growth and meet your strategic goals. Additionally, employees who were given flexible work options proved to be more productive and happier, which is especially true of millennials who are taking the workforce by storm.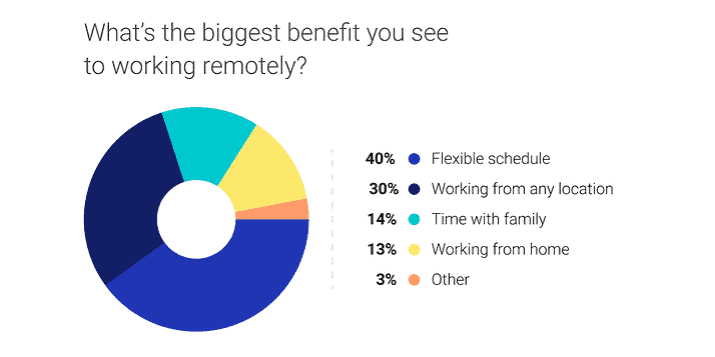 Source: State of Remote Work, Buffer
A research on telecommuting or remote work conducted by Ravi Gajendran from the Florida International University highlighted that working from home contributes to improved performance for employees in complex jobs, allowing them to focus on their work while benefiting from fewer interruptions common in an office setting.
The evolving trend is crystal clear: working from another location apart from the office is not just growing in popularity. Employees view this remote work option as an added benefit of any role. FlexiPlace does not only provide them with job satisfaction, less stress, and increased work-life balance, they also benefit employers. Through these advantages, leaders and decision makers can retain qualified employees and drive business growth.
Want to learn more about FlexiPlace? Send us an email at hello@boothandpartners.com and let us help you with your business needs.
Discover more about outsourcing and
how you can maximize it for your
business success!
Get a copy of our E-book: Guide to Outsourcing.
DOWNLOAD NOW