Our 2023 Coastal Clean-up Initiatives with Our 1% for the Planet Partners

Our commitment to sustainability is at the heart of our purpose-driven strategy. Our mission is clear: to create a sustainable world that aligns with people's aspirations for long-term well-being. We wholeheartedly believe that by championing environmental action, we safeguard our planet and nurture the communities it sustains.
In our recent project, we teamed up with the Coastal Conservation and Education Foundation (CCEF) and MAD (Making A Difference) Travel through our partnership with 1% For the Planet to clean up a few of the many thousands of beaches throughout the Philippines. 
Embracing the Cleanup Spirit
Driven by our purpose to help address pressing ecological challenges, our coastal cleanup initiative began. Our goal is to actively contribute to the protection and preservation of our planet. It was founded on the belief that we, as a community, could make a substantial impact on the environment. We saw the cleanup efforts as not only a means to remove litter from the shorelines but also as an opportunity to foster a deeper understanding of our shared role in preserving these coastal ecosystems.
We realized that environmental protection is a team effort. Our cleanups brought people together, and our collective impact made a difference in our communities and the environment we care about.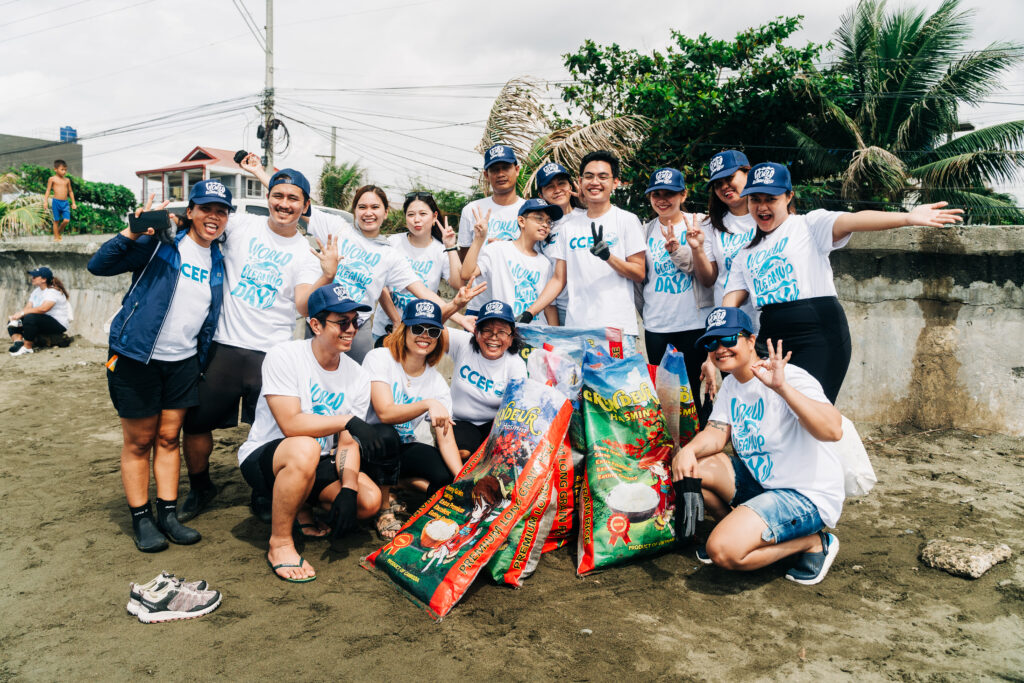 Our Tribe members enjoying our coastal cleanup in Dumlog, Talisay City, Cebu
The Cleanup Begins
Last September 23, 2023, we met in Dumlog, Talisay City, Cebu, and a week later, on September 30, 2023, we gathered at Las Piñas-Parañaque Wetlands Park in Metro Manila. We came together with a common goal: to protect our coasts.
Our journey in doing clean-up drives started in 2022. To mark World Cleanup Day last year, we did a simultaneous underwater and coastal cleanup in Argao and Badian, Cebu, together with our 1% for the Planet partners. 
"We didn't want to go down the road wherein we were just donating but not actively participating. We want to be real. They (1% for the Planet) basically created an ecosystem wherein we can do our giving and provide our CSR efforts with a method that is tracked, measured, and certified. And it's real," Jamie explained during the 2022 initiative.
These events allowed us to connect with nature and showed our commitment to preserving the coastline. The beautiful sunrise backdrop reminded us of our mission and inspired us to work together to protect our coastal areas.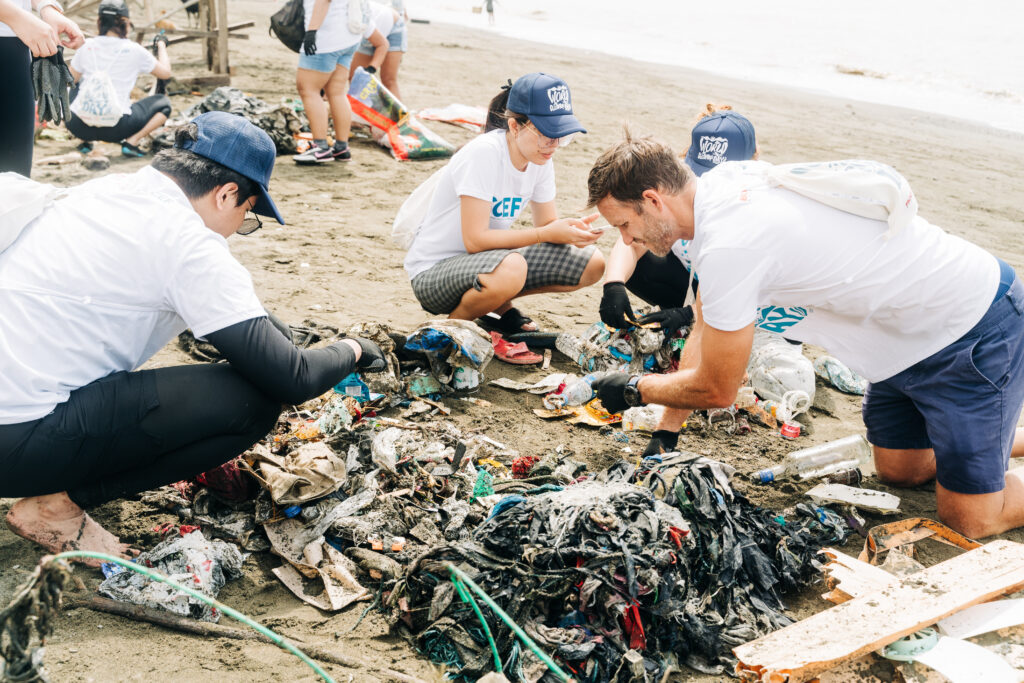 Jamie Booth, Managing Director and Co-Founder, collected waste during our coastal cleanup in Cebu
Community and Environmental Impact
These cleanup events provide a striking lesson: they are not just about cleaning up trash but about safeguarding our communities' very fabric. The coastal environment serves as a lifeline for many, and preserving it means securing livelihoods. Community well-being and environmental health are intertwined, emphasizing the need for holistic conservation efforts.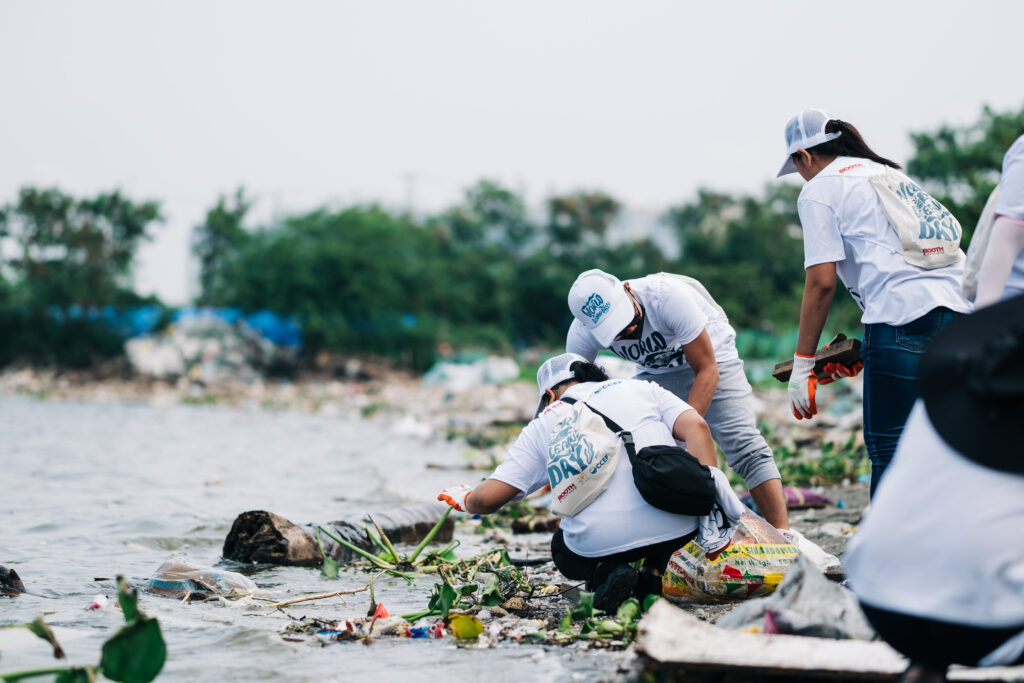 We collected waste in the Las Piñas-Parañaque Wetlands Park, Metro Manila
The Pollution Problem
As we scoured the shorelines and delved into the water to retrieve debris, it became apparent that the pollution problem was multifaceted. The initiative revealed the far-reaching consequences of plastic pollution, highlighting the urgency of sustainable waste management practices. Our experience underscored the need for systemic change to curb our dependence on single-use plastics.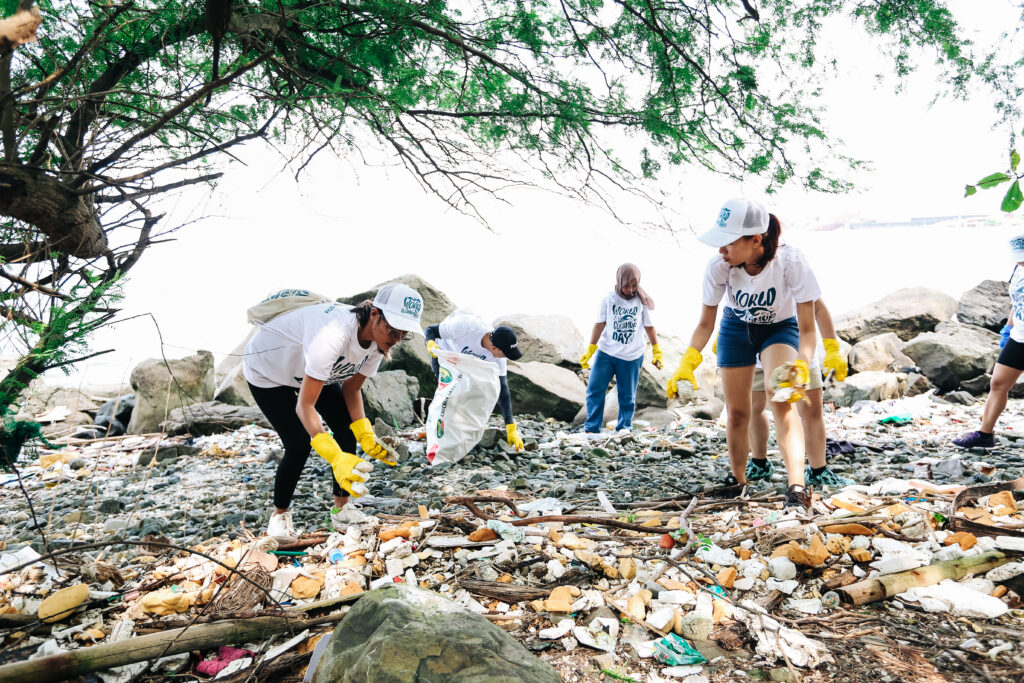 Our Tribe members while collecting waste in the Las Piñas-Parañaque Wetlands Park, Metro Manila
Our Tribe members spreading environmental awareness during the coastal cleanup in Cebu
Measuring Our Collective Impact
Our collective efforts were reflected in the substantial amount of trash we collected. In Cebu, we gathered more than 400 kilograms of waste, and in Manila, approximately 322 kilograms, including styrofoam, plastic bags, glass, wood scraps, cups, rubber, and plastic bottles. This tangible impact significantly contributed to the cleanliness of coastal areas.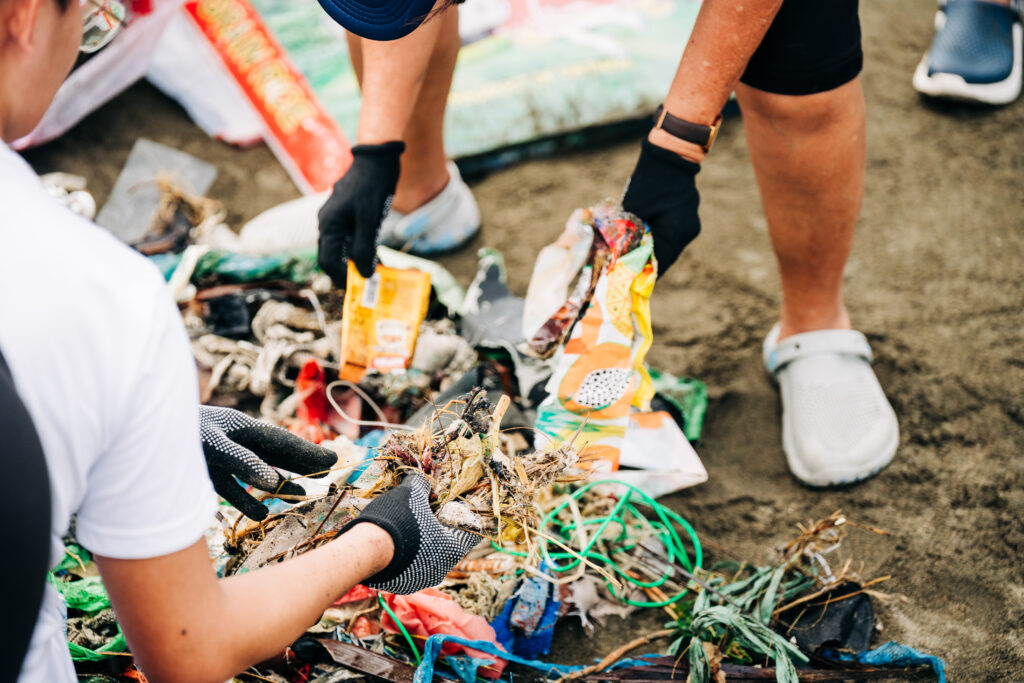 A pile of coastal waste we got along the shores of Dumlog, Talisay City, Cebu
The Power of Teamwork
Working together as a team to protect our environment left an indelible mark on us. Unity is our greatest asset in the battle against environmental degradation. The shared dedication, enthusiasm, and cooperation we witnessed created lasting memories and significantly impacted the communities and the environment we aim to protect.
How You Can Help
Our CSR coastal cleanup initiative with CCEF went beyond a one-day event; it was a testament to our dedication to the environment and the communities it sustains. It underscored the importance of coastal cleanups, the value of collective action, and the transformative power of unity. As we continue to unite, we make waves, create impactful experiences, and leave a positive mark on our coastlines and communities, safeguarding a cleaner, healthier tomorrow for all.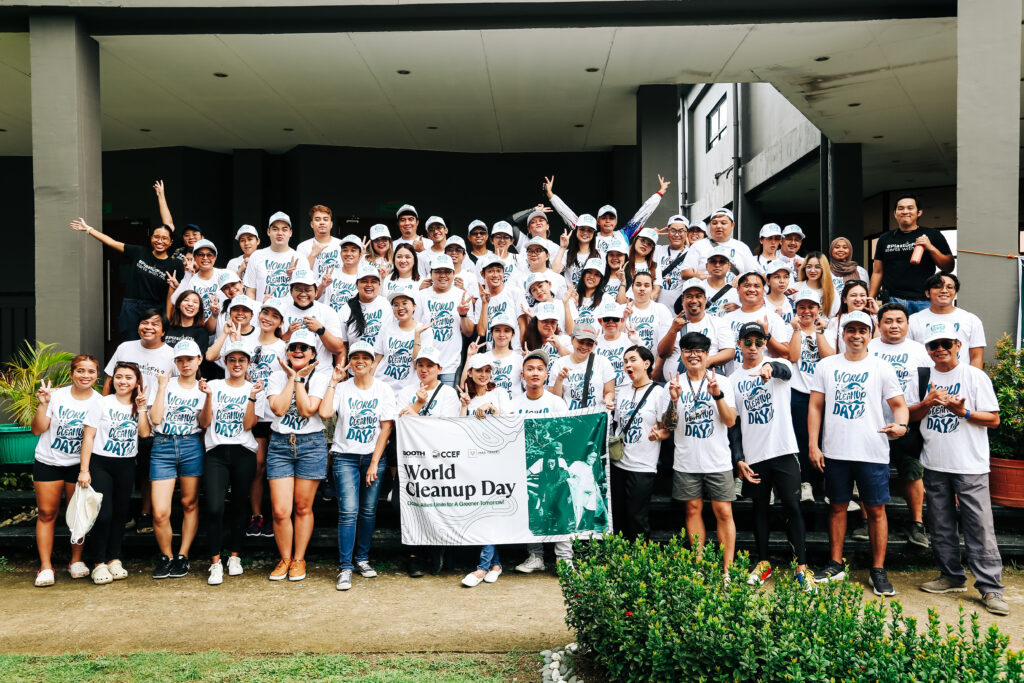 Discover more about outsourcing and
how you can maximize it for your
business success!
Get a copy of our E-book: Guide to Outsourcing.
DOWNLOAD NOW