Outsourced Staffing : 5 Reasons Why It Works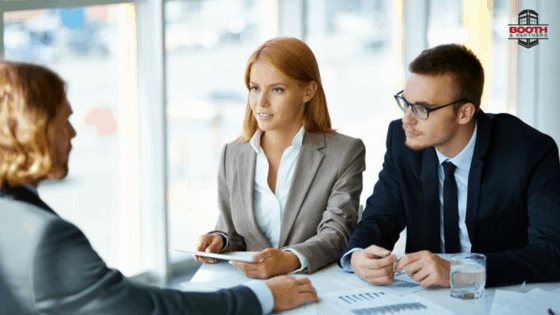 Recruitment is always an extremely labor-intensive process. Find out why outsourced staffing or staff leasing is the best way to rid you of this administrative burden.
Recruiting and hiring the right candidates is now a lot more challenging due to the continuous changes in the global economy. From global competition to lighting fast changing business conditions to high unemployment, these new economic conditions have a major effect in the pursuit of talent. Organizations know they must keep up with the times by outsourcing staff or else end up hiring the wrong staff which is detrimental to any company.
What is Outsourced Staffing?
Outsourced staffing is a viable solution for organizations that do not have the resources to handle all their recruiting needs on their own. It is a business delivery model between a client and provider wherein the provider recruits staff, sets up the needed infrastructure and workstations, and oversees operations for the client. As an offshoring model, the provider is located at an offshore location, which means its geographically far from where the client is based, typically a location that offers cost savings.
Here are 5 reasons why outsourced staffing works:
1. It reduces cost
The cost of outsourcing your staffing needs can be significantly less than the cost to hire and train a new employee yourself. No need to pay for advertisements or disturb your managers so they can help you sort through applications. You can forget about wasting days of work to interview potential employees and spending additional money training them for the position. By passing the responsibility to a dedicated outsourcing services company, they will help you find the individual you need for your staff, make sure they are trained, and put them to work as quickly as possible.
2. It offers flexibility
The amount of work can change suddenly – one week you might have a mountain of work, but the following week there might be no work at all. It is this reason why you aren't going to want to hire a permanent employee. When you hire temporary workers, you can fulfill your current needs but without the financial commitment of continuous employment. You can increase or decrease your workforce whenever your workload calls for it.
3. It provides better talent
If your organization is serious about finding great candidates and filling in positions, whether temporary or full time employment, outsourcing is the best way to get access to employees who are talented, have the skills needed to help you on your journey to success, and the training necessary to perform their job correctly. Seeking out the best candidates on the market are what recruiters do best. They know where to look, what qualities to look for in an individual and how best to approach people about a job; making them qualified to speed up the process and improve the quality of hires.
4. You get to focus on core business
For smaller companies, the recruiting function can sometimes take away time and resources. You want your employees to be focused on their work and not neglecting their usual tasks that could be important to running the company. Outsourced staffing helps you do away with distractions from business operations so you concentrate on growing your business.
5. You gain a competitive edge
Recruiting top talent and keeping up with larger competitors is something that start-ups and smaller companies don't have the resources to. However, by outsourcing recruitment, they have an opportunity of leveling the playing field. The recruitment team can help you find the right candidates quickly and efficiently and won't necessarily lose good talent to their larger competitors because the competitor appears to be a more attractive choice for the candidate.
Hiring the right people to represent your business is the most important decision you can make. Don't think that outsourcing your recruiting functions will mean that you fire half of your recruiting staff or that your current staff is stuck in choosing the right candidate for the job. It's just that recruitment consultants have the experience and resources to help you with this function so you can be assured that the employees you have won't come up short in their job performance while you stay on track to growing your business.
Want to focus on growing your business without experiencing the burden of recruitment? Contact us now and we'll help you with outsourced staffing to find you the right talent and fill positions quickly.
Discover more about outsourcing and
how you can maximize it for your
business success!
Get a copy of our E-book: Guide to Outsourcing.
DOWNLOAD NOW