How to Make it Work: Ways to be Successful in Staff Leasing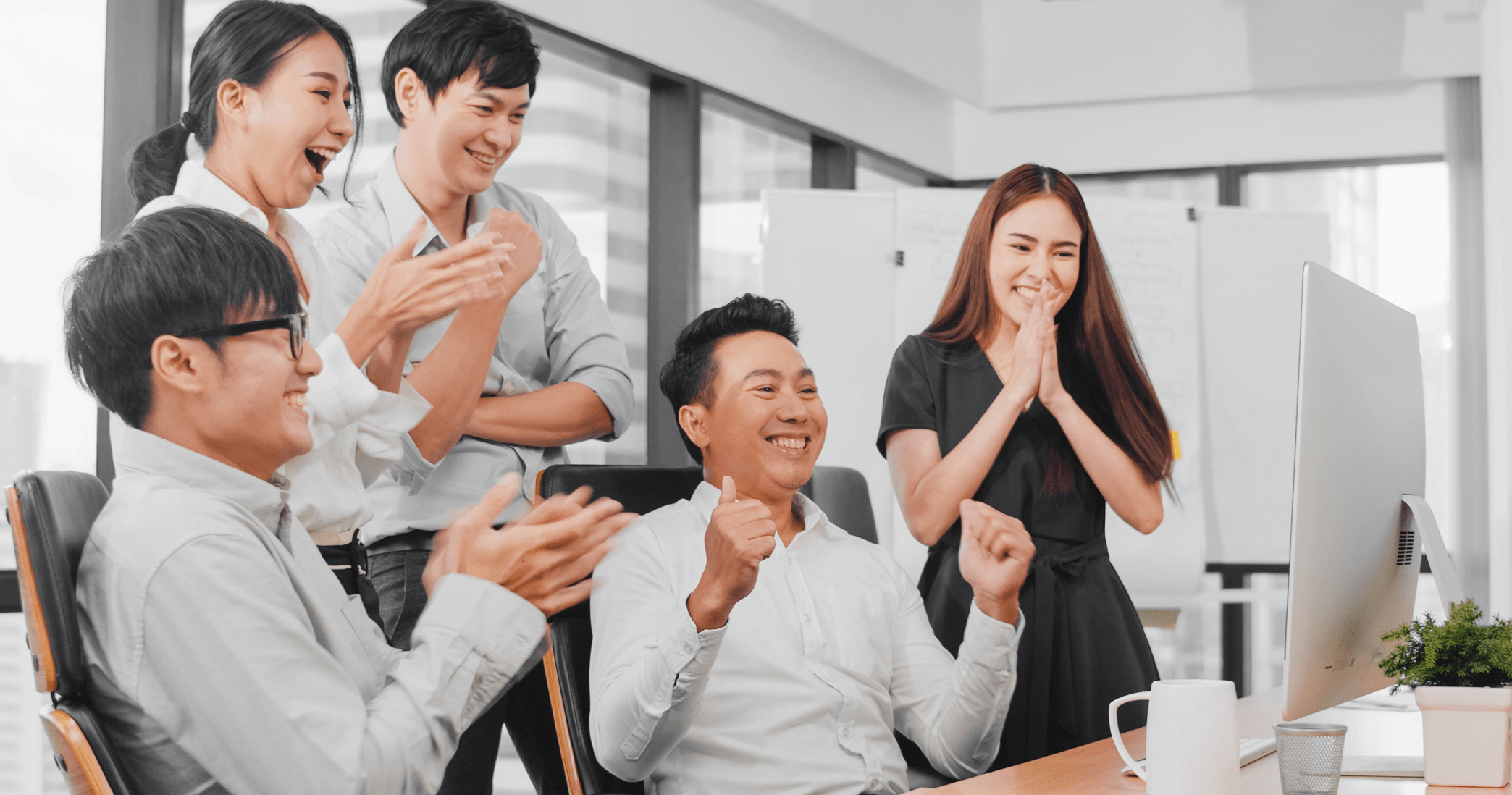 The shifting employee expectations and the increasing need for digital-ready skills make it more difficult to hire and retain talent. Because of this, staff leasing has become an innovative solution to fill in employment gaps in many businesses today.
But how do you make it work?
Being successful in staff leasing is similar to winning over your in-house employees.
Like other business initiatives, staff leasing requires careful planning and implementation, which you can learn as you read through this article. 
Staff Leasing in Action
Staff leasing, also known as employee leasing, is an outsourcing model where you subcontract employees through a Professional Employer Organization (PEO) or an outsourcing company. It allows you to manage your staff directly while the PEO handles the admin matters such as recruitment and facilities management. 
This outsourcing model can be used as a countermeasure against the Great Resignation — an ongoing phenomenon where record numbers of people are quitting their jobs.
It's also a good option when you're entering a new market.
Softype, Inc., an information technology company, leased its employees to establish a sales presence in a new geographical location.
"[Softype, Inc. needed] immediate implementation of staffing operations in the Philippines while processing legal documents needed to establish their local entity in the country. The goal for the company was to establish a sales presence in the Philippines. The sooner they could tap the Philippine market, the better." 
By working with a PEO, Softype was able to meet their immediate staffing needs. As a result, it gave them a year's worth of operations effort and market evaluation as they finalized their documents in establishing a stronger presence in the Philippines. 
They didn't have to worry about recruitment and advertising costs either. Instead, they availed the staff leasing service on a flat rate per employee basis, including admin expenses.
Tips to Succeed in Staff Leasing
The first step to success begins with your preparations. Strategize your moves. Make sure you know exactly what you need and what you want to achieve. 
Here are some of the preparations to consider:
1. Find the Right PEO Company
Search for a PEO company with extensive knowledge and experience in your industry, products, services, processes, and culture. See to it that they have a thorough understanding of your business — it's a sign of their capability to provide the support you need.
You and your chosen PEO must work towards a common goal. Otherwise, your conflicting values may cause issues that will hinder you from being successful in staff leasing.
                    Tips:
                          ✓ Read online reviews
                          ✓ Interview the PEO about their track record
                          ✓ Consult with your professional network during your PEO search
                          ✓ Make an on-site visit, if possible, to see the actual working conditions of employees
                          ✓ Check if your core values and company culture are similar
2. Start with Basic Tasks
Start with basic tasks to figure out if staff leasing is the support you're looking for, especially when it's your first time to outsource. Doing so will help you mitigate risks and build trust with your team. Once you achieve your desired results, you can then consider more specialized work.
3. Be Clear About Your Staffing Requirements
Inform your chosen PEO of the expectations you have for your staff. Prepare a job description enumerating the skills, work experience, certifications, and other qualities you need to increase your chances of ending up with the right staff.
4. Maintain Open Communication with Your Provider
Open communication is one of the key ingredients of outsourcing success. 
At the beginning of your business relationship, communicate all your needs and requirements with your provider. For example, does your team need specific equipment? Along the way, you must continue to keep in touch with your provider, especially if it concerns the admin side of the service or the performance of your team.
5. Prepare a Proper Onboarding Process
One of the common mistakes of employers is getting the new employee out in the open too quickly. 
Just imagine being thrown to an unfamiliar place empty-handed. You'll definitely feel lost and alone. This can be the case if you require your team to work right away without proper onboarding. It may even leave a negative first impression and may blow your chance to build a solid relationship with your team.
On the other hand, preparing a proper onboarding process can make your team feel welcomed and appreciated for being an extension of your business. It can give them a sense of belongingness and influence how they work.
Take a look at the checklist below to get ideas of what you can do to prepare for the onboarding process.
                    Onboarding process checklist:
                          ✓ Formal orientation about your company's purpose, mission, vision, goals, and objectives.
                          ✓ A clear description of the employee's roles and responsibilities
                          ✓ Introduction to your in-house employees who will be working directly with your leased employees
                          ✓ Well-paced training
                          ✓ Complete equipment, log-in credentials, and access to other company assets (as needed)
6. Use Key Performance Drivers
Key performance drivers (KPDs) are the daily activities needed to achieve target KPIs. When done right, setting KPDs can motivate your outsourced team to do their best work every day.
7. Treat Your Outsourced Employees Right
Key performance indicators (KPIs) may help you track the success of your staff leasing engagement. But you must understand that it only measures the results. The success of staff leasing lies in the relationships you build. Build positive relationships, and you can get a solid stronghold. Neglect your relationships and you can expect a shaky relationship, even after working with the best provider.
Always keep in mind that staff leasing is no different than working with in-house employees. You need to treat your employees right, be they outsourced or not, to make sure they will keep doing their best. Give them what they deserve to keep them motivated. 
Start Your Staff Leasing Journey with Booth & Partners
Booth and Partners provides cost-effective staff leasing services for businesses of all sizes. Get access to the top Filipino talents, achieve higher time and cost savings, and build genuine relationships with your team when you outsource with us.
To learn more about our services, contact us today!
Discover more about outsourcing and
how you can maximize it for your
business success!
Get a copy of our E-book: Guide to Outsourcing.
DOWNLOAD NOW