Why Should You Use an Employer of Record?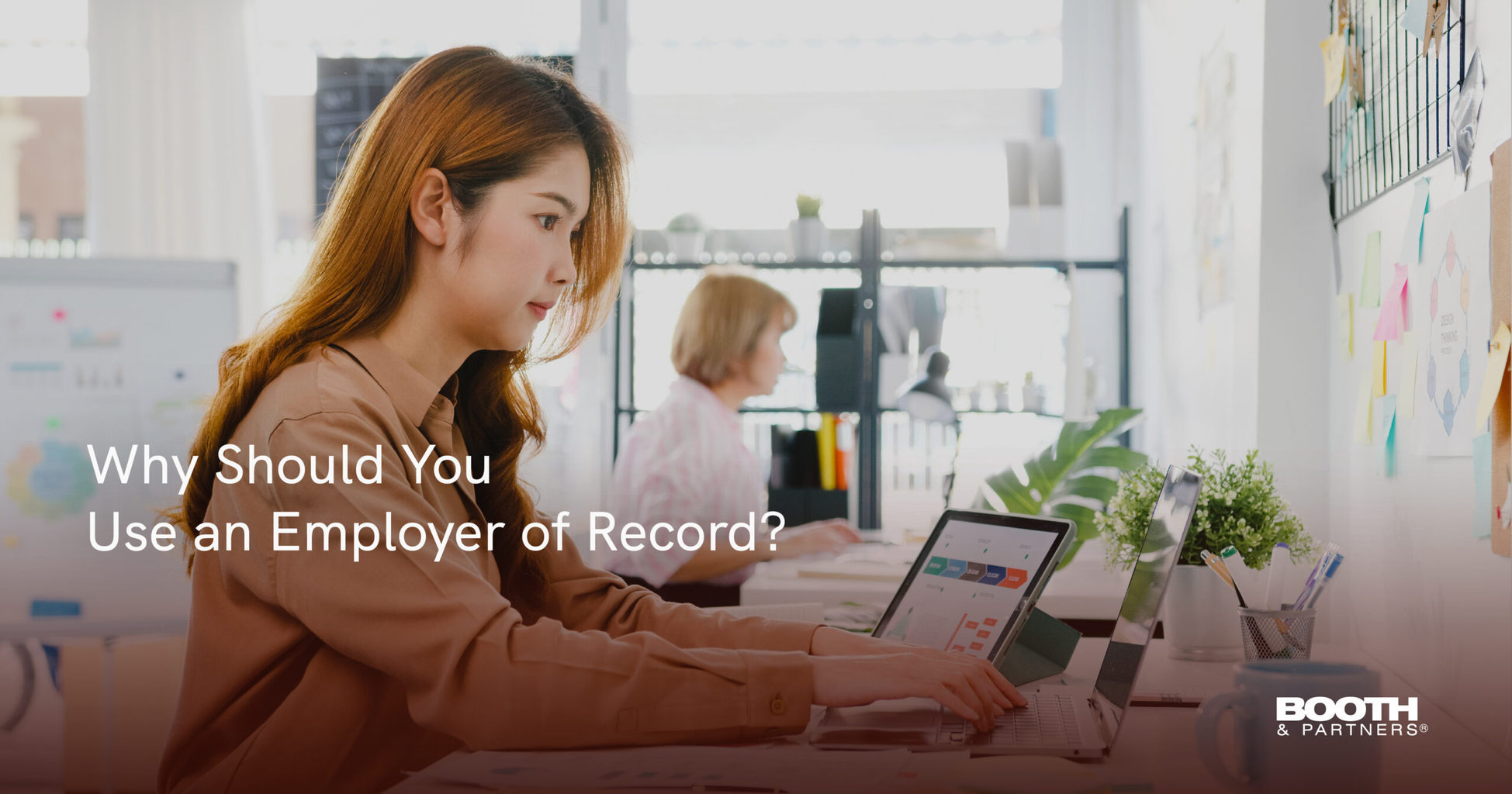 Is your company planning to expand to global markets? Well, it's a good thing that you've bumped into this article because here you can find some tips to do it in the best way. An Employer of Record or 'EOR' as we'd like to call it, is a third-party organization that takes responsibility for all the formal employment tasks on behalf of your company so that you won't need to worry about compliance. 
It helps the employers like yourself in retaining, hiring, HR & payroll, insurance, and other types of applications and paperwork about their employees when they join the company from another country, especially in the Philippines.
Why should YOU and your company use an EOR? Here are some reasons:
1. Easy Expansion
When expanding, setting up a local entity via incorporation and registration can be very time-consuming and costly, needing expertise and knowledge in order to remain compliant. 
To remove this hassle and stress, a global EOR might be the better alternative, supporting the company by handling payroll, employment, and immigration requirements in the host country. The EOR would be an intermediary between the client-company and employee, helping to ensure compliance through its network and expertise.
2. Hiring internationally
If you are looking to access international talent in a compliant way, an EOR can help you do just that, making sure that compliance is met and further HR-related processes run smoothly. 
Employers of Record companies also make expanding overseas simple. Helping you avoid penalties and gives you the peace of mind that you can continue your daily operations in a different market without the need to establish a permanent presence in the country.
3. Transition to remote first
Let's face it, in today's economy, more and more employers are looking into becoming a hybrid or even remote-first company, allowing not only future but also existing employees to work from anywhere in the world.
This however is a highly complex process, with many aspects that need to be taken into consideration such as each country's labor laws as well as possible lack of experience in managing teams remotely.
With an EOR, your company will be able to give this approach a trial phase with a smaller number of employees. This would result in an easier and better-prepared transition as well as in important financial and time-saving processes.
4. Converting freelancers to employees
Several businesses benefit from alternative labor, such as freelancers and contractors. You may consider turning freelancers to employees for a variety of reasons such as greater control over the working time, increased sense of belonging to your company and more commitment, reduced turnover rate, and many more.
An EOR can help you retain this talent and support you in long-term workforce planning by shouldering important transition and HR processes to remain compliant.
5. Emigration of an existing employee
If one or some of your employees is considering moving permanently to another country, don't make this a reason for letting them go. Being able to maintain your talent even if their wish to move abroad for an indefinite amount of time will not only reduce your turnover rate but can also strengthen your employer brand with increased flexibility and innovative features.
An EOR will be able to assist you throughout the process by overseeing labor legislation, payroll variations, and other factors that must be considered in order to remain compliant.
6. Manage Compliance Better
As we have mentioned time and again in this article, an EOR is much more involved in tax regulations and many other benefits and compliance concerns. This means that, when easing the time drain/workload via outsourcing, an EOR tends to reduce the client "compliance headaches" much much better than any other offshoring service provider.
7. Business Registration is not a Problem
When using/hiring an EOR, the client is exempt from registering their company in any country or state where they do business. Without this, it could become a complex legal requirement and can result in lofty legal fees as well as an increased liability because the client would essentially have to be an expert in the corporate law of every country.
This is the best part about most EORs because they are already registered at the locations where they operate. This way, the client company has no need of registering itself in different locations.
Conclusion
Overall, the final decision of contracting the services of these types of companies relies exclusively on the level of liability and stress that you as a businessman want to deal with. The complexity of payment schedules, the number of jurisdictions, and insurance policies involved in your current staff will provide the answer on which offshoring method will suit you better.
Also, the sums which will be invested in the service provision offered by different types of services have to be compared, with the stress and money of doing so by yourself.
For example, when making the decision keep in mind the costs, both in time and money, of setting up companies overseas. These sets of activities will extend the scope of liability, the jurisdictions where you can be sued, and will, most likely, exceed the difference in the price for service provision between these two. And we wouldn't want that to happen, would we?
So, if you want to expand to global markets and are looking for the ideal EOR service provider that will help you get the best value for your money, contact us.
Discover more about outsourcing and
how you can maximize it for your
business success!
Get a copy of our E-book: Guide to Outsourcing.
DOWNLOAD NOW