4 Core Aspects of Managing a Remote Team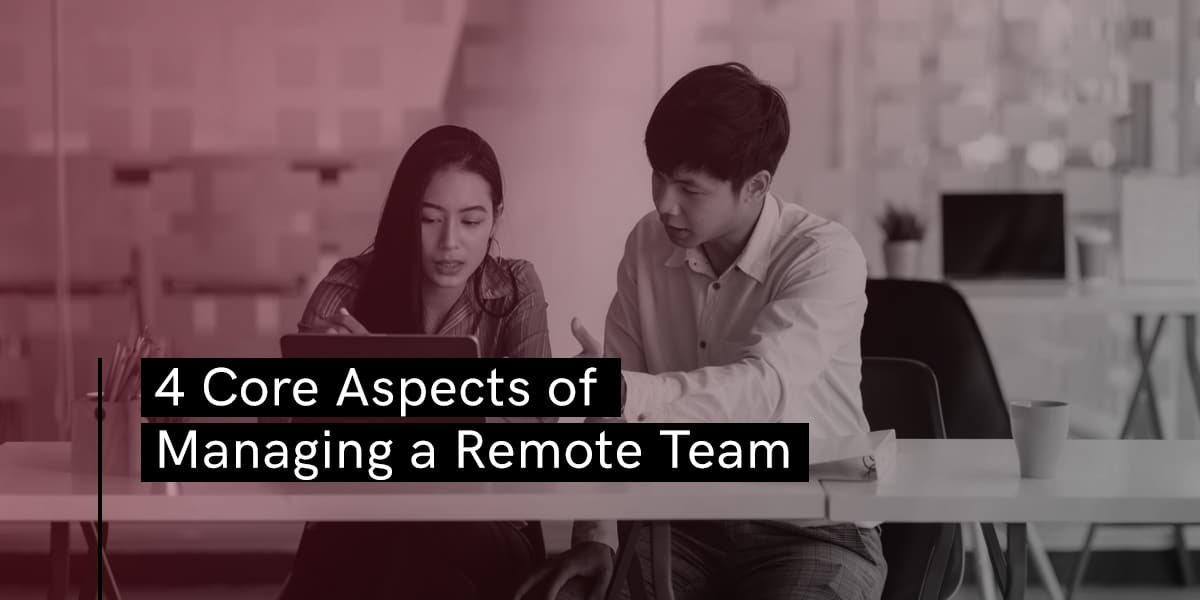 Building remote teams have become a common phenomenon with the advent of new technologies and the evolving COVID-19 pandemic. For startups, SMEs, and even large corporations, putting together and training an in-house team for non-core projects is time-consuming and costly. That is why nowadays, businesses turn to outsource to get these tasks done within the time frame and at a fraction of the cost. They hire a third-party organization or an outsourcing partner to source talent, onboard the employees, and manage their HR and Payroll. These talented individuals will work in various departments such as customer service, IT support, lead generation, and data entry processing. By outsourcing projects to experts in their respective fields, the risk of failure will be significantly reduced because of their enhanced ability to mitigate potential risks.
While outsourcing bridges the gap between countries and makes the world a single, big marketplace accessible to everyone, more and more businesses are inclined to create remote teams that are geographically dispersed and culturally diverse. For them, success lies in setting up an efficient, collaborative, and cost-effective workforce by leveraging remote teams and offshore resources.
Moreover, the team members must have the same set objectives, complementary skills, common performance goals, and should be mutually accountable for achieving them. It is crucial that these individuals adjust to the team dynamics and create a synergy among them. As a leader, how do you play your part and ensure that your remote team is working productively and effectively? These core aspects of managing a remote team can help you avoid potential issues, solidify your relationship with the team, and create a happy working environment despite the long distance.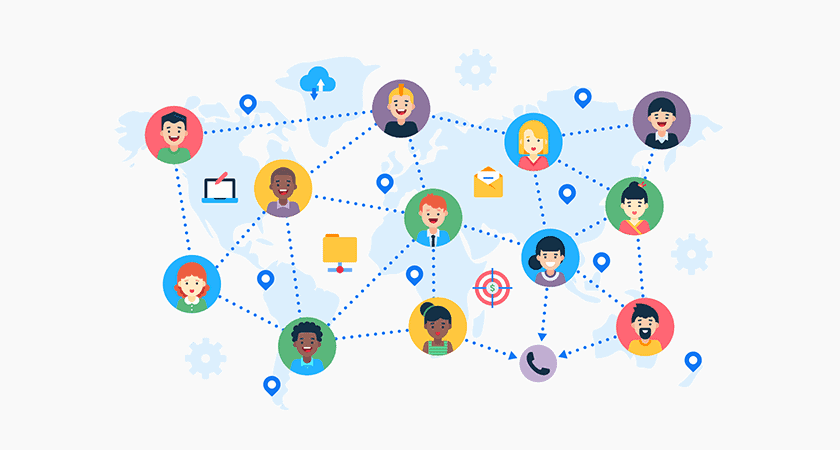 Source: Paymo
People Management
Interpersonal skills assume considerable significance when managing remote teams. Conducting proper training and enabling open communication ensures smooth coordination among your team. However, miscommunications and misunderstandings are bound to happen. Such unfortunate circumstances call for greater effort to resolve coordination issues. Companies must manage their remote teams the same way they handle their in-house staff. Always treat your remote team as a part of your business. That way they will feel more motivated to perform better, especially when they have an excellent working relationship with their managers and other colleagues within the company.
Cultural Diversity
As the name itself implies, remote teams are built from other parts of the world which are far from the location of the company. They also exhibit cultural diversity and speak different languages but can communicate professionally using the English language. These work ecosystems can be difficult. If not managed properly, lack of understanding and sharing of ideas between different cultures can result in stress and alienation for team members that could negatively affect team growth and productivity. As a leader, it is beneficial that you know about the culture of your remote team. Read about their country, its history, and rich tradition. Learning about their work culture can also give you an idea of how they will handle their tasks. Likewise, you can tell them about your own culture as this will reduce the chances of conflict between your in-house and remote teams and will help you steer clear of business missteps.
Geographical Difference
Time zone differences and long-distance significantly contribute to communication and trust issues. Compared to just a few hours of time difference particularly in neighboring cities or countries, remote teams located in far-off countries can pose bigger problems. You can curb such issues through digital tools and constant video conferencing to let your team members feel that you are not distant, virtual games and fun activities to maintain a culture and share some laughs, and create and keep boundaries to make way for work-life balance. These measures can diminish problems and reduce burnout among team members.
Open Communication
You can easily communicate with your in-house team through face-to-face conversations whenever you please. In the case of remote teams, you should check in more frequently to avoid miscommunication and confusion because of the distance and time zone difference. And for communication and collaboration with your remote team to be effective, you can depend on the latest technology. E-mail is still the most common medium for conveying information and decision-making. However, the verbosity and depth of some words in an e-mail can be perplexing for non-native English speakers. Remember, your remote team may not be fully fluent in your language, so try to keep it simpler by staying away from difficult words, phrases, metaphors, etc. Slack and Skype are other popular tools for direct and group messaging. Meanwhile, you can also opt for Zoom, an app specifically designed for remote teams, virtual business conferences, webinars, and virtual meetings.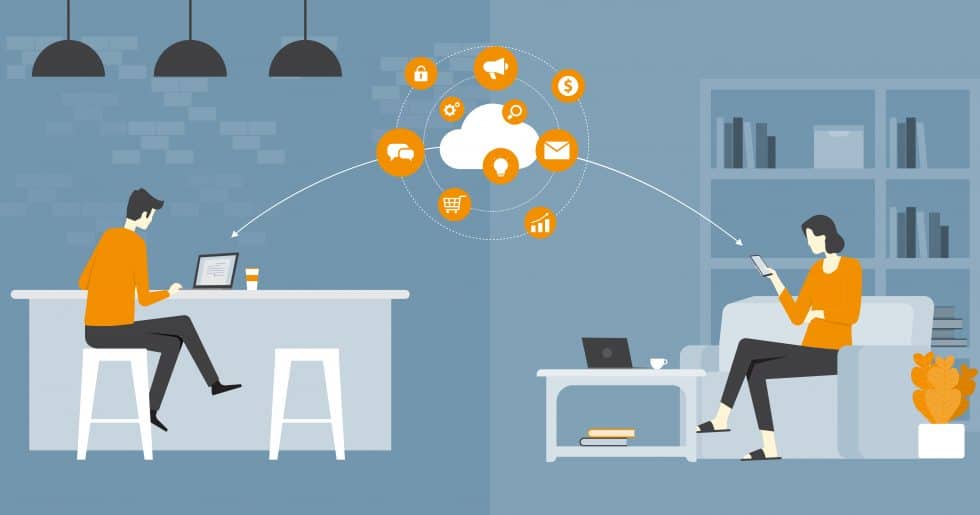 Source: ITVibes
Working with a remote team can be highly beneficial for your business. It is important that as a leader, you acknowledge the hard work that your remote team puts in to accomplish their tasks. Spend enough time to build a rapport with them as this will lead to a happy working environment and will inspire them to always do better.
Looking to build your remote team? Send us an email at hello@boothandpartners.com and let us start discussing your options.
Discover more about outsourcing and
how you can maximize it for your
business success!
Get a copy of our E-book: Guide to Outsourcing.
DOWNLOAD NOW