3 Simple Steps on How to Apply for a Job at Booth & Partners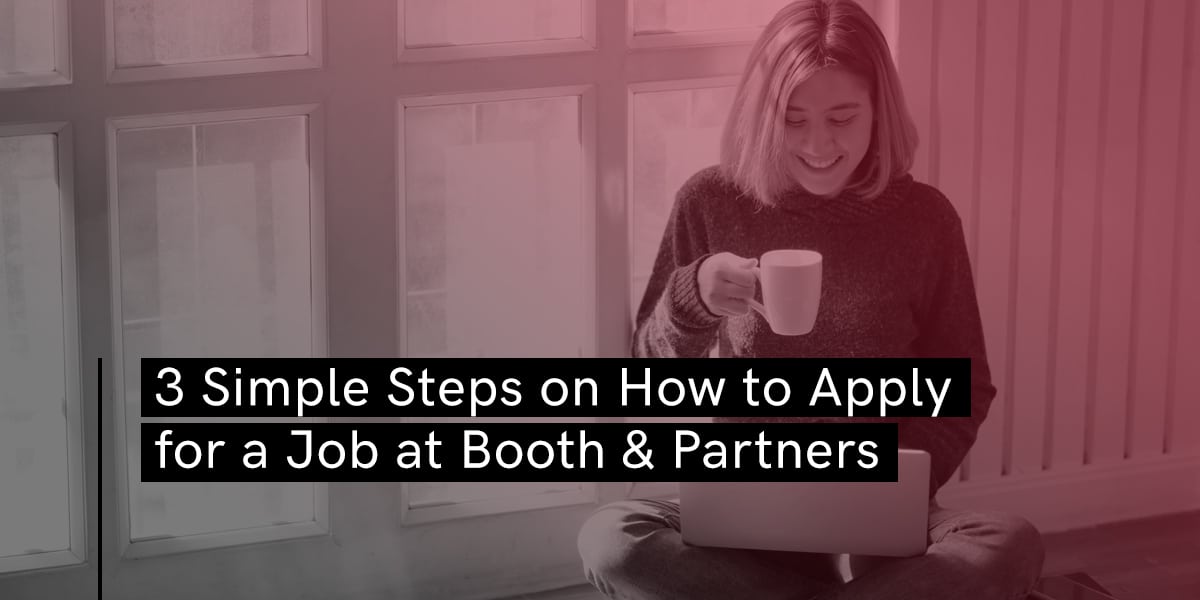 As the coronavirus continues to affect businesses around the globe, the work-from-home set-up has presented opportunities for people to look for jobs despite the situation. More and more companies have been hiring for home-based jobs and temporary work-from-home roles to enable business continuity and allow for critical functions to stay alive during the pandemic. The remote work arrangement has given hope to millions of individuals in the global workforce, creating opportunities for them to get back up on their feet.
Looking for a new job is a job in itself. It might very well be one of the most terrifying and daunting endeavors you will have to face in your entire life. You will be applying for roles that will definitely affect the trajectory of your career, you will be interviewed by strangers who are in high-ranking positions, and possibly deal with rejection several times before you land your dream job. No wonder job seeking is a nerve-wracking experience.
Being rejected after a job interview can certainly dent one's confidence. While somewhat unpleasant, rejection can often be blown out of proportion and seen as a sign of failure. But if you think objectively, you can use it to build on your core strengths, concentrate on development points, and in the long run, find a job that suits you best.
As we navigate through the COVID-19 pandemic and its impact on our industry, we at Booth & Partners want to make sure that we can work together with our clients, solve their most demanding problems, and turn them into invaluable assets—and alongside our team, we believe we can make this all possible.
Here are three simple steps on how you can apply for a job at Booth & Partners:
Submit Your Application
Go online and visit this link to check out our open roles. You may also send your most updated resume directly to this e-mail address: careers@boothandpartners.com.
Prepare for Online Interview
Once you have submitted your application online via our website or e-mail, one of our recruiters will get in touch with you regarding your interview schedule via Zoom. After your interview, you will be tasked to accomplish an Online Skills and Personality Assessment. You will then be notified by our recruiter with regard to your next interview schedule with the Client via Zoom.
Wait for Online Job Offer and Onboarding
After a successful job interview and assessment, our recruiter will again reach out to you via call and e-mail to provide the details of your job offer. Should you accept our offer, we will be in contact with you soon for the virtual onboarding process.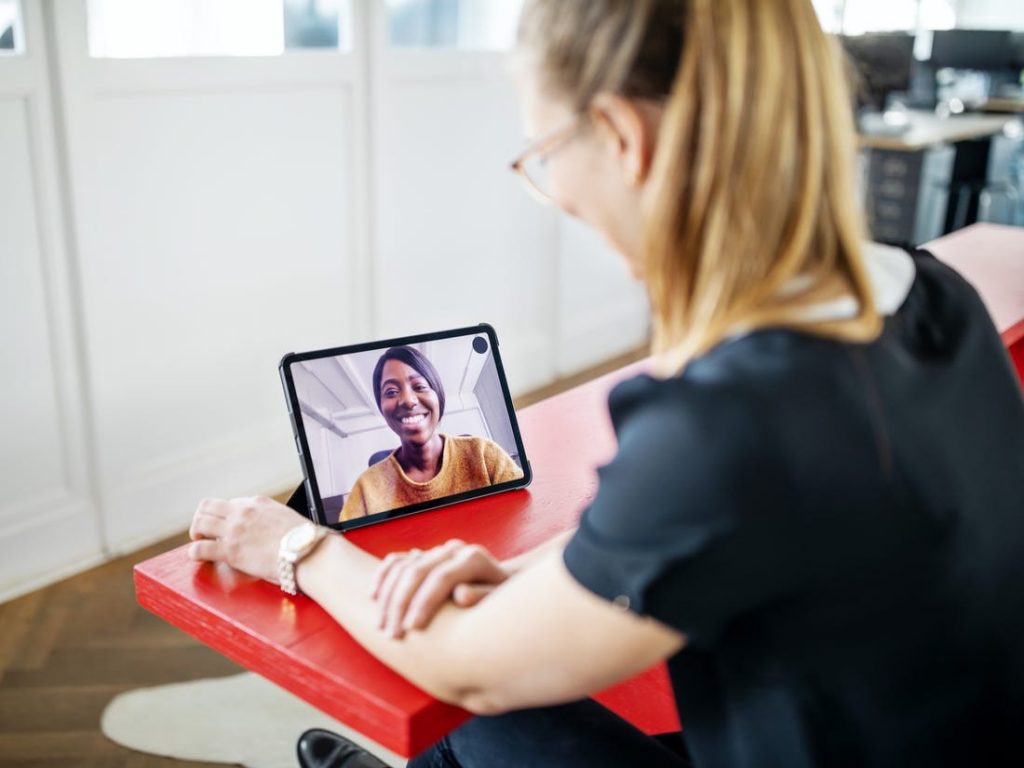 Source: Julia M Cameron from Pexels
Prepare this short checklist to set you up for a successful job search and get your dream job in no time.
Get your Resume Ready
If you are searching for a job, it is important that your resume stays up to date and fresh. Make sure that any recent job responsibilities and/or achievements are reflected on it, even relevant seminars and training you attended that could help you catch the attention of recruiters. Look through your job descriptions, skills, and education fields to see if there are any items you can already remove. Note that your resume is your chance at a first impression, so think about all the details you are putting on your CV. Ask yourself this: does it add to your value as an employee?
Organize your Employment History
It is convenient to round up all the details of your employment history in a separate file as online application systems more often than not require the same information in your resume, and in some cases, even more. These include your contact information, educational background, emergency contact, and your previous job experiences that consist of job titles, salary, and tenure or the term of your employment. You may also need the contact information of your supervisor and the address of your former company.
Create Accounts on Job Sites
Most company websites require candidates to create an account when they are applying for jobs. It is likewise a good idea to kick off your online job search by setting up your own profile on job boards such as Monster, Indeed, and JobStreet. If in case you are seeking a more professional or high-ranking position, create a LinkedIn account and connect with recruiters. And do not forget to upload your resume!
Utilize Job Search Keywords
List down job search keywords that reflect your skills and interests, including the location where you want to work as well as the type of industry that you want to explore. Keywords will prove valuable than opting for predefined search options in the job banks as they browse through the entire listing through the keyword/s that you use, generating more specific and tailored results.
Take Pre-Employment Tests
When filling out a job application online, you might be asked to accomplish an online skill and personality assessment to see if you are a good fit for the role and the company. There are also other assessments such as cognitive tests and emotional intelligence tests. If you are taking a test remotely, try to limit all distractions during that time. The most common mistake that applicants make is rushing through the directions. Take as much time as you want to read and understand them before proceeding with the tests.
Apply on Company Websites
Other than job boards, company websites are a good source of open roles if you already know which specific companies you want to work for. Just visit their site and apply for as many relevant jobs as possible. By doing so, your application will go directly into the company's tracking system which will allow you to monitor its status and progress.
Follow Up
The interview you prepared so hard for is over. Now, the waiting game comes next. Many applicants are afraid to follow up because they think they might come across as annoying. But if done right, following up should not hurt your chances of landing a job. In fact, it might just add to their glowing opinion of you and inch you closer to a job offer. Bear in mind that thank you notes matter. Not only does it show politeness, it also gives you an opportunity to follow up right away. Moreover, it shows the employer that you are excited to work for them and it keeps your name at the forefront of their mind.
Do not let your next job hunt take you by surprise. As long as you follow the tips mentioned above, along with an updated resume and a well-maintained network, you will be able to hit the ground running and focus on finding your dream job.
Check out our open roles here and start your B&P journey!