Bridging Islands: How Our Data Analyst from Mindanao Redefines Remote Work Success

During the pandemic, Booth & Partners took a bold step into the world of remote work. We shifted to virtual recruitment, tapping into a more diverse talent pool of professionals from all over the Philippines. It is in Mindanao where we found a new addition to our Business Intelligence Team – our Data Analyst John Mark Gallegos who hails from Opol, Misamis Oriental.
Despite the miles that separate him from our Manila office, John has become an integral part of our team since joining us in May 2021. His job? Ensuring the accuracy and dependability of our company's data for smart decision-making. But John's story encompasses more than just numbers; it's about how remote work can connect us across distances and redefine the way we work together.
Join us as we follow John on his remote work journey all the way from Mindanao.
Q: How did your journey at B&P start?
John: I initially applied for the Data Analyst position after seeing it on Booth & Partners' careers page. At some point during the application process, I recall wanting to withdraw my application because I was having issues with my laptop. However, one of the recruiters encouraged me to pursue the role since the company would be providing the equipment.
Another reason I decided to accept the offer was because the role entailed a fully remote work arrangement. This was all happening during the start of the pandemic, and since I'm living with my parents, I was worried about the potential risk of exposing them to the COVID-19 virus through me, so a work-from-home job just made sense. I got the offer a few days before my birthday, so I considered it an early birthday gift.
Q: How would you describe your job at B&P?
J:  As a data analyst, my role involves maintaining data accuracy for informed decision-making. I create reports that align with the business's data requirements, perform data quality checks, track relevant KPIs, and assist with staffing optimization through historical data analysis and forecasting. I also maintain reporting systems and tools for accessibility and clarity for stakeholders.
Q: What's a typical workday like for you?

J: I start my day at 6:45 a.m. First, I take a shower to wake up. Then, I enjoy a breakfast made by my mom. It's a simple morning routine, but it's effective in helping me feel positive and ready for the day.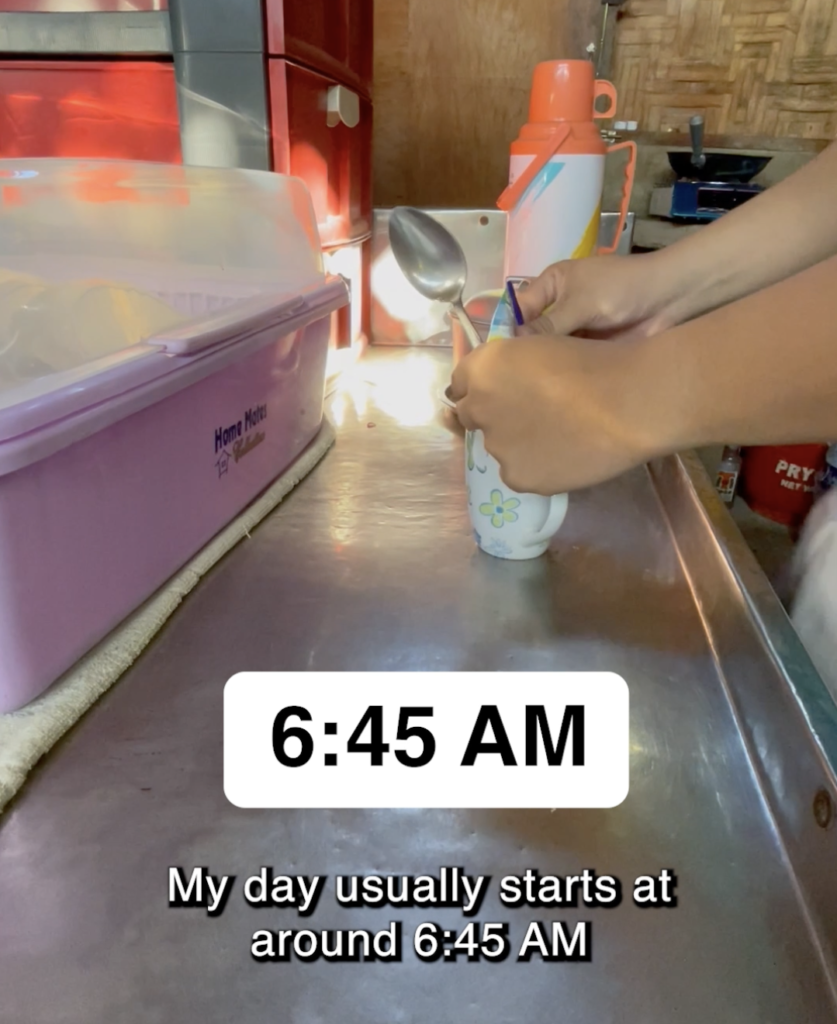 At around 7:40, I prepare my things before traveling to my rented apartment for work. I have to rent an apartment because a wired internet connection is not yet available in our home. It's about 3-5 minutes from where I live, and my father drives me to work every single day.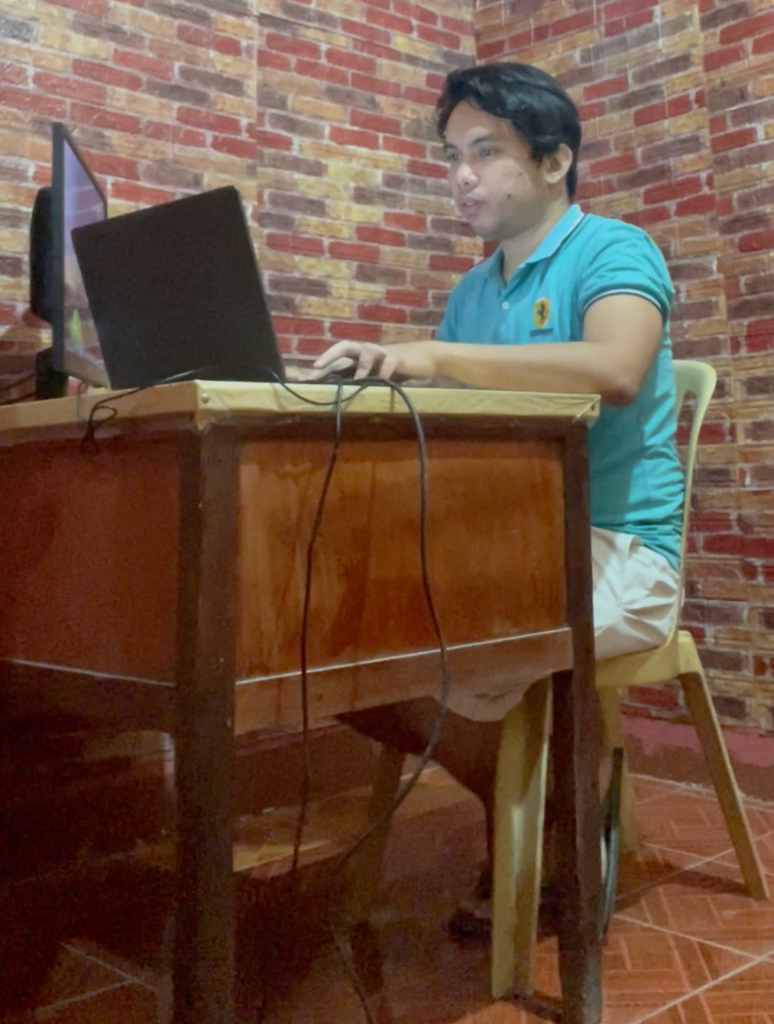 I start my work day by reading and responding to emails and chats from my colleagues. Once I've responded to everyone, I get started on the list of tasks I have to work on.
It's important to stay hydrated, so I always bring water with me when I work. I also make sure to pack snacks like biscuits so I can have something to nibble on during breaks.
I take my lunch at around noon. If there's still time, I sneak in a quick nap after eating. Once my lunch break is over, I start working on the tasks I planned for the afternoon.
Q: What do you love most about working in the province?
J: The simplicity of life is what I love about the province. Working with B&P allowed me to balance working in a virtual environment with living a simple, rural life.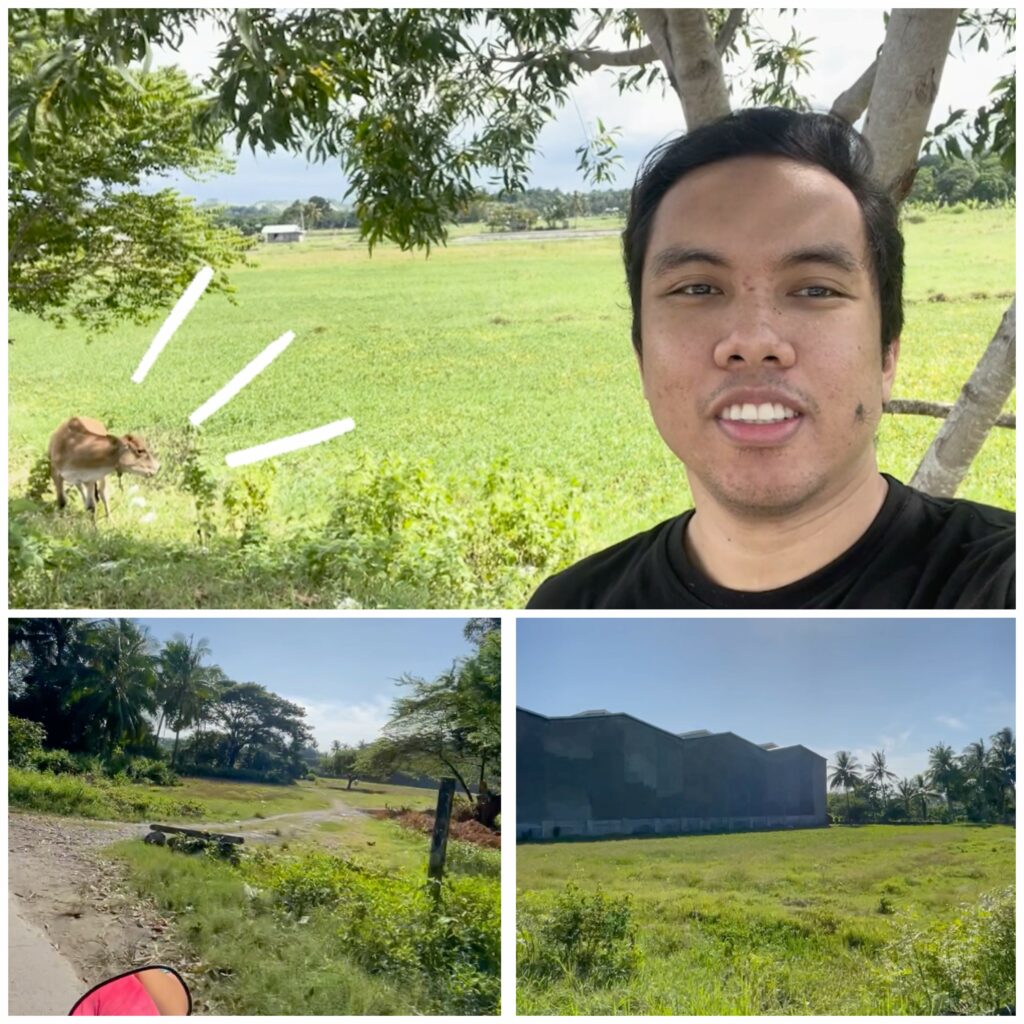 Q: What's the best thing about working from home?
J: Working remotely means I get to spend less time on my commute, which frees up my time for upskilling and other worthwhile ventures. With my previous work before B&P, it took 30-40 minutes of travel time to reach the office. Now that I work remotely, I don't have to worry about any of that anymore.
You also get to save on commuting expenses. You can reallocate the budget you normally allot for gas or fares to your savings or as an additional budget for your needs.
More importantly, it also reduces the risk of me and my family catching COVID. While we've all adjusted to the new normal, we can't ignore the fact that the virus is still out there. My parents are not getting any younger, and I'm grateful that not having to travel to work every day lessens our exposure.
Q: What measures did B&P take to make remote work possible and easy for you?
J: Despite being miles away from the office, I feel closer to the Tribe because of B&P's many engagement activities. I'm grateful to our People & Engagement team for arranging virtual activities to ensure that no one feels left out, especially Tribe Members like me who live far away.
Q: What challenges do you experience working from Mindanao for a Manila-based company?
J: For me, it's the absence of face-to-face interactions with your colleagues. One advantage of working on-site is that you get to engage with your peers more often. You can bond with them after work and have Friday nights out as a team, which is currently not an option given my location. I only get to visit the office twice or thrice a year. I hope to visit our offices more often, given how beautiful they are.
To avoid feeling left out, I strive to fully enjoy the events I can join and actively engage in online activities.
Q: When did you visit B&P's office? What was your experience?
J:  I joined the year-end party in December 2022. B&P shouldered the ticket and hotel expenses when I flew to Manila for the event. It was so much fun. I got to meet and talk to my fellow Tribe Members and was even able to see our executives having the time of their lives on the dance floor.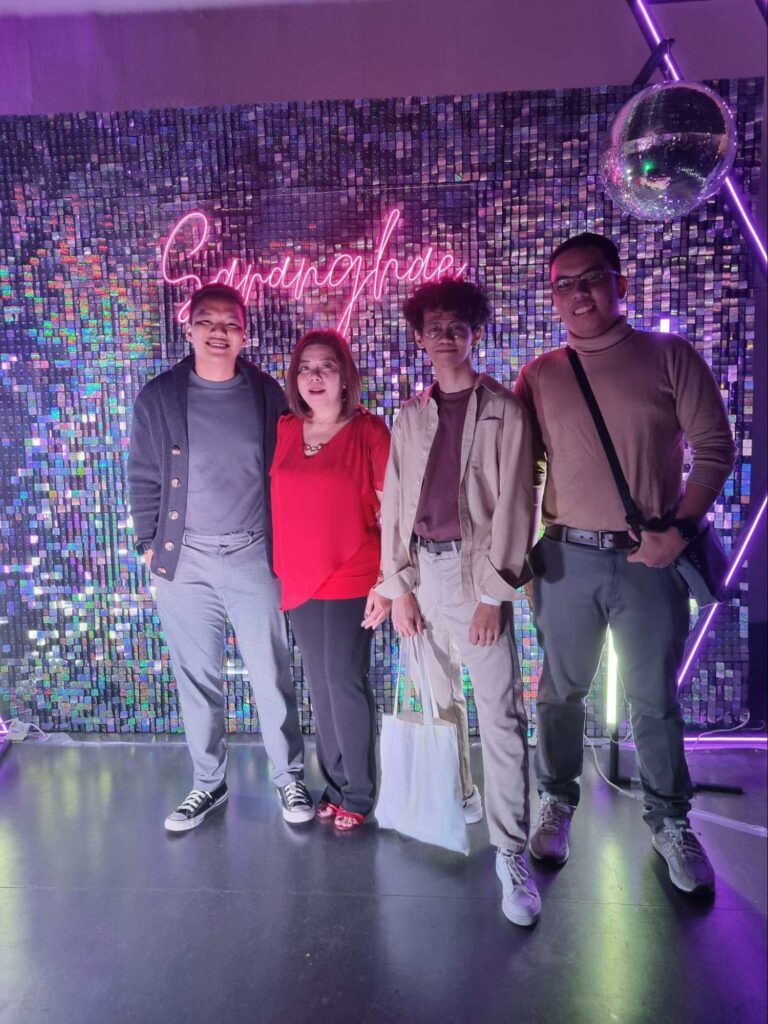 Q: How do you keep a positive attitude as a remote worker?
J: I'm grateful I don't have to deal with the hassle of commuting to the office, so that puts me in a good mood. I have the freedom to work in the comfort of my own space, and that contributes to my productivity.
I also get to work on improving my skill set for my career goals. Knowing that you're on track to achieve your dreams gives you a significant boost in your positivity. I really appreciate how dedicated B&P is to providing avenues for learning for us Tribe Members. We are given plenty of training opportunities, including access to a learning management system where we can take courses for free for our continuous growth.
Q: How do you form connections with other Tribe members based in Metro Manila and other locations?
J:I make it a point to engage in small talk whenever possible or during our weekly meetings. We bond over our shared hobbies and interests.
Q: How is your experience working with your team?
J: I often mention this, but my mentor, Michelle, truly embodies the ideal manager. She's consistently patient and supportive, especially during my growth as a Data Analyst. Michelle offers guidance and valuable advice, even lightening the mood during challenging conversations like coaching sessions. Despite her busy role as Chief of Staff, she always tells us that she's just one chat away. With new team members and Sang, our Country Manager, providing additional guidance, I'm eager to witness the Business Intelligence team's growth.
Q: What are some productivity tips you can share with us?
J: Here are some tips I found to be helpful for maintaining productivity while working from home:
Plan your tasks by creating a list before your shift ends for the day.
Minimize distractions by keeping gadgets out of sight or in an inconvenient location.
Set up a designated workspace and keep it private during work hours.
Avoid listening to music, especially when you need to concentrate, as relatable music can be distracting.
Q: What's your favorite part about working at B&P and its culture?
J: The culture at B&P is caring, compassionate, and considerate. Tribe Members care deeply about each other's well-being, and I can attest to this during the aftermath of Typhoon Odette's impact on the Philippines in December 2021. Even though our area was not directly affected, I appreciated how my team members and our HR department promptly reached out to check on me and my family and offered their support and assistance if we needed it.
Q: What's your favorite hobby or pastime?
J: In my free time, typically after work or on weekends, I like to unwind by watching videos on YouTube and Netflix. I enjoy a variety of content, including replays of my favorite noontime shows, sitcoms, and wildlife documentaries, which help me relax. Additionally, I'm a fan of fantasy anime, particularly those with engaging narratives and thrilling fight scenes, as they fuel my imagination.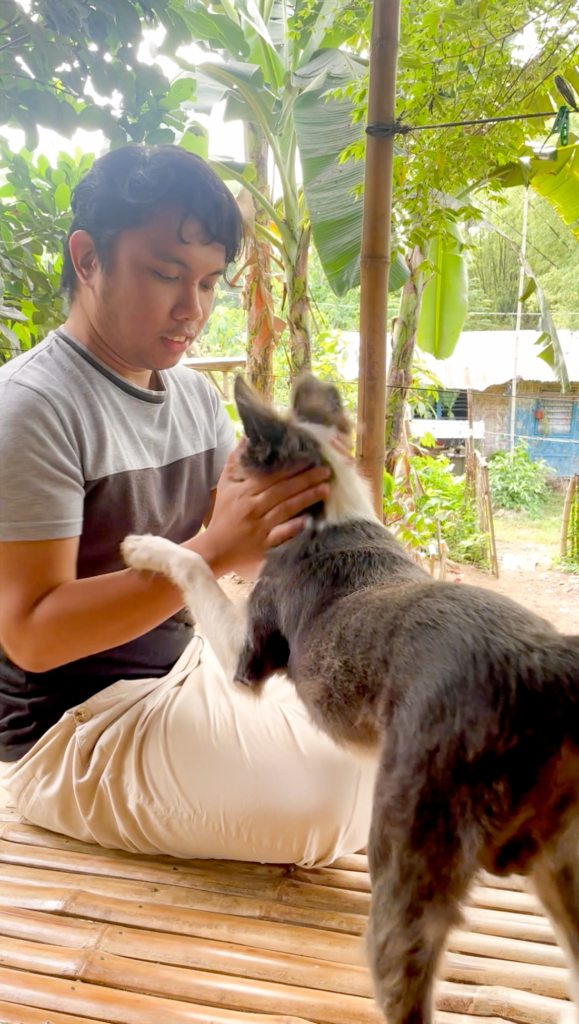 Uncover the Potential of Remote Work
Did you feel inspired by John's remarkable journey? His transition from the tranquility of Mindanao to a thriving remote role at Booth & Partners is a testament to the boundless possibilities of remote work. You can catch more glimpses of his remote work story here.
If you're ready to thrive with our Tribe, discover exciting remote work opportunities at https://boothandpartners.com/careers/ and become part of a culturally diverse company that bridges distances and opens up doors to countless opportunities for growth.
Discover more about outsourcing and
how you can maximize it for your
business success!
Get a copy of our E-book: Guide to Outsourcing.
DOWNLOAD NOW