How Can a Virtual Assistant Help You Improve Your Business?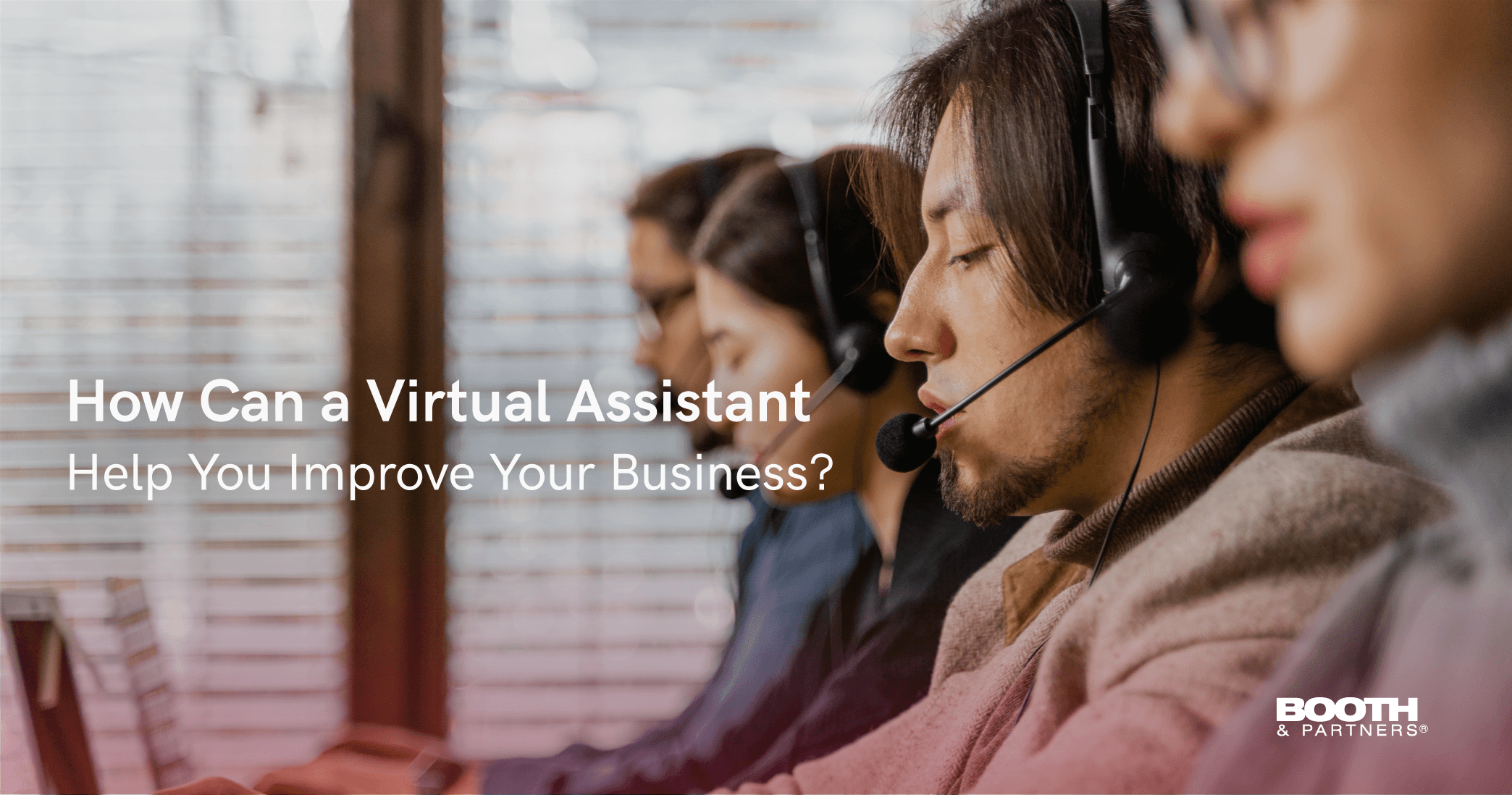 As an entrepreneur, you'll need all the support you can get to run your business. Even with your uncanny ability to multitask, doing everything is simply too challenging. After all, we only have 24 hours each day.
While it sounds ironic, there's still a way to obtain more time. You can make it possible by freeing up some of your tedious tasks and passing them over to another person who's willing to do the job.
However, if hiring in-house staff is still too much for you, employing a virtual assistant may be the most ideal solution you can do.
So, what exactly is a virtual assistant? What can it do for you? And how can it help your business improve?
What is a Virtual Assistant?
A virtual assistant (VA) is a person who acts as an administrative assistant. But instead of face-to-face service, everything is carried out through the internet, thus the term "virtual."
Some virtual assistants specialize in a creative or technical role to help you in managing the other areas of your business aside from admin needs.
Anybody can hire a virtual assistant, but it is mostly recommended to entrepreneurs, sole practitioners, and small to medium business owners.
What Can a Virtual Assistant Do?
Virtual assistants can offer almost all sorts of services. What's important is to look for someone who provides the service you need at the moment. Better yet, select a VA who is an expert in the field and can guarantee you the results you want to see. 
If you're a small business owner who used to being a hands-on person when it comes to business needs, you may not feel comfortable handing over everything at once. It is important to determine which tasks to hand off to your VA. Start off with the ones that are time-consuming and you're most comfortable passing it to your VA.
Below, you can find the common types of virtual assistants along with the service they provide.
1. Administrative/Generalist Virtual Assistant                
As the term implies, administrative VAs deal with the admin side of your business. Their role is essential in maintaining day-to-day business activities. Like a personal secretary, you can count on their flexibility to handle numerous tasks and organize information. In other words, they make your life a lot easier.
Here are some tasks of an admin VA:
Managing your schedule

Booking travel arrangements

Answering phone calls

Managing email messages

Responding to comments on your blog and social media accounts

Performing basic data entry and bookkeeping

Ordering supplies

Taking meeting minutes

Planning events

Organizing your files

And many more
2. Digital Marketing Virtual Assistant
If you want to strengthen your brand's online presence, hire a digital marketing VA.
This service has been on-demand due to the shift of consumer attention from the traditional to the digital space. Browse through LinkedIn or freelancing sites and you'll see countless VAs who offer digital marketing services.
Ideally, you should find someone with demonstrable knowledge and experience in search engine optimization (SEO), paid advertising, email marketing, and content marketing. Doing so can help you develop inexpensive yet effective marketing strategies.
3. Content/Creative Writer
If you only need help in producing content rather than your entire marketing initiatives, hiring a content writer is good enough.
A content writer can help you with the following:
Writing blog articles

Generating ideas for your social media channels

Conducting keyword research

Writing product descriptions

Writing ebooks, newsletters, email campaign materials, and video scripts

Editing and proofreading website and social media content

Website and sales page copywriting
4. Graphic Artists
You can also hire virtual assistants who offer graphic design services to support your content or digital marketing staff. They will take care of all the visual needs of your business —  from photo editing to creating product designs.
5. Lead Generation Virtual Assistant
Need help in capturing consumer interest in your product? Hire a lead generation virtual assistant. A lead generation VA functions just like lead generation specialists in a typical call center setting. The only difference is instead of paying for the entire solution, you'll only need to pay on an hourly or per-project basis.
6. E-Commerce Virtual Assistant
This service is perfect if you sell products or services on e-commerce platforms. Let your VA take care of product sourcing, listing, and management tasks so you can focus more on business development. 
There are a lot more virtual services available aside from the ones listed here. Determine your needs and requirements to find out the type of VA you'll need.
How Can a Virtual Assistant Get You Through Difficult Times?
The COVID-19 pandemic brought a series of unfortunate events that crippled the economy. Small to medium businesses took the most damage. Some temporarily closed their business, others lay-off employees, and sadly, some have to file for bankruptcy.
So how can a virtual assistant help you navigate through these economic challenges?
1. Virtual Assistants Offer Budget-Friendly Services
Hiring a virtual assistant is three times more affordable than hiring an in-house employee. In most cases, VAs are responsible for their benefits, supplies, utility bills, government contributions, taxes, insurance, and more. Compare it with the amount spent on a permanent employee and you might get surprised.
Moreover, virtual assistants have more flexible pricing options — up to 88% of VAs are paid on an hourly basis. Others, meanwhile, set flat fees for one-time projects.
This is the good thing about working with VAs; you'll not be tied to any long-term commitment when you seek business support. Talk about extra savings during the time of the pandemic. 
2. Increase Your Productivity
Juggling multiple tasks may seem productive but it may also compromise output quality. It's also prone to more errors that can cause delays in your business operations. Don't let this happen. Hire a VA who will take care of your administrative, bookkeeping, data entry, or marketing tasks so you can achieve a clear-cut focus on your core business.
3. Support Business Growth
Finding a reliable VA is like digging a gold mine. It may take more time and effort but everything will be worth it in the end.
Good VAs will not only perform their duties but will also give their best to surpass your expectations. Just always ensure that you're treating your VA fairly.
Find the Best Virtual Assistant for Your Business
Many business owners and decision-makers have doubts about hiring Virtual Assistants because of language barriers. However, that's no longer the case today as the majority of offshore VAs can speak English and sometimes even other languages as well. Apart from this, you don't have to worry anymore about losing your employees if you or they move out of the area. Virtual Assistants can work anytime, anywhere in the world.
Hiring Virtual Assistants can be one of your ways to the top. Focus on the more business-impacting activities and let reliable professionals take charge of the other tasks. 
Why would you pay more, if you can pay less for the same service quality? The virtual workforce will continue to grow as they are proven to be helpful to many businesses. Spend your money wisely by hiring a reliable Virtual Assistant. Get in touch with us today so we can match you up with the best Virtual Assistant who can meet your needs.
Discover more about outsourcing and
how you can maximize it for your
business success!
Get a copy of our E-book: Guide to Outsourcing.
DOWNLOAD NOW