Top Benefits of Outsourcing Tasks to a Virtual Assistant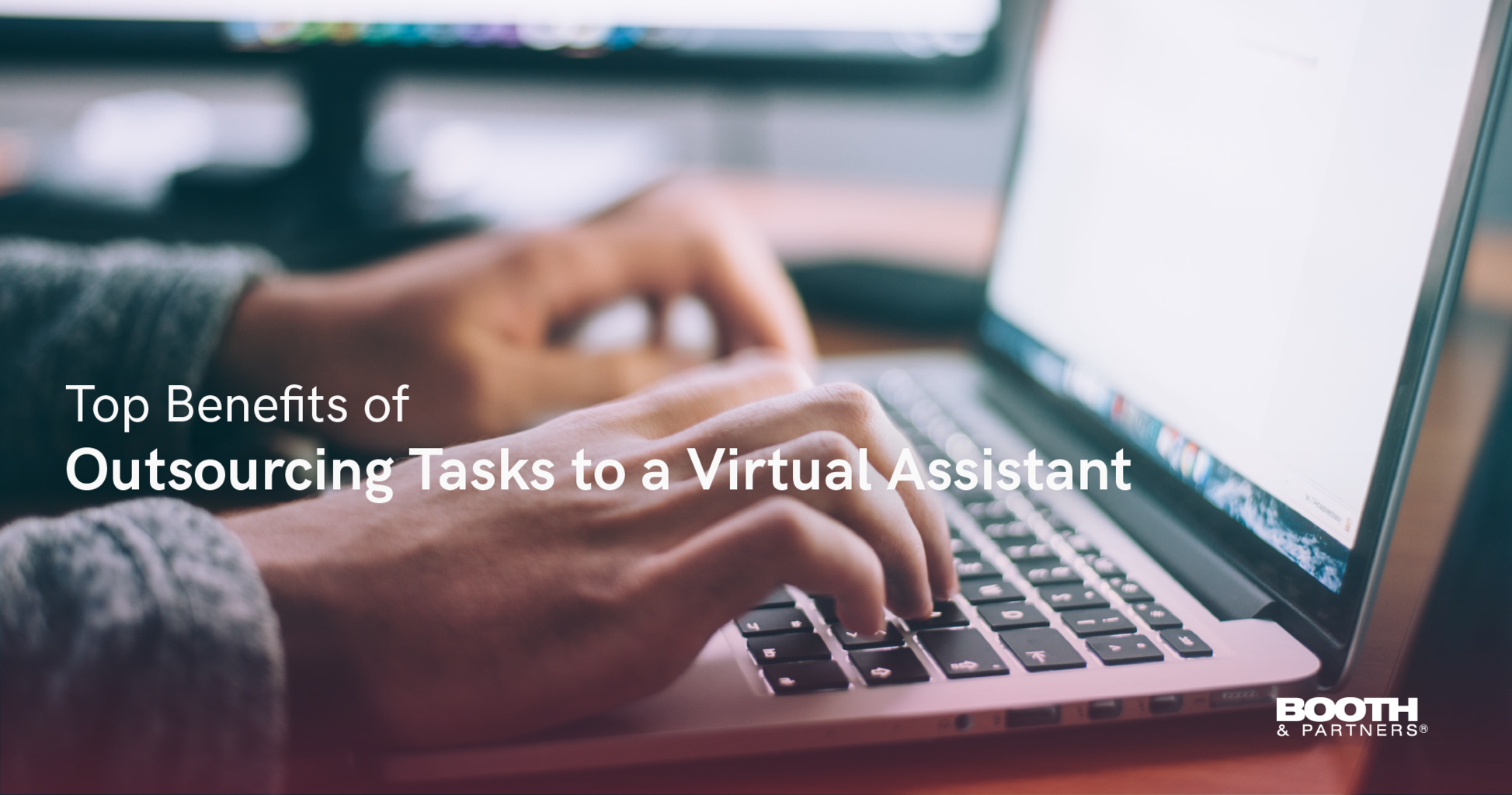 What's the first thing that comes to mind when you hear about virtual assistants? More often than not, you might associate virtual assistants with administrative tasks and fulfill the organization's excess jobs. After all, they are known to take care of jobs that are often overlooked in the industry.
However, it is different for today's most successful entrepreneurs. They recognize the value that VAs bring to their business. Most visual assistants are among the world's best and competent individuals in the workforce market, making major firms like Google and Amazon seek after them.
With the global outsourcing market growing at 8.5% annually, it is without a doubt that more and more business owners trust virtual assistants to handle their operations. They understand that the key to business success is working smart and not hard.
If you want to know how these can also transform your business, here are the top benefits you can get from outsourcing tasks to virtual assistants. 
What is a Virtual Assistant?
A virtual assistant is someone who provides services to help fulfill various jobs in the business from a remote location. They can do many things in the business, from digital marketing tasks, customer relationship management, bookkeeping, and building profitable business ideas.
They are flexible in nature, so you can acquire their services through project-based, part-time, hourly-based, or full-time. 
Today, virtual assistants are a vital part of the success of many businesses and their operations. They provide support like no other and ensure excellence every time. Aside from their exemplary skills, entrepreneurs also hire a VA to get more time freedom and scale their business. 
They are deemed as the digital age's modern-day game-changers. Their services hold countless benefits that no one can't help but see for themselves, and 99% of the time, their assumptions are proven true. 
Top 5 Benefits of Hiring a Virtual Assistant
There are many things that virtual assistants can bring to your table. Aside from doing their assigned tasks, they are also beneficial in other aspects of entrepreneurship. Here are the top 5 benefits you can get from hiring a virtual assistant:
Cost-effective business solution
Ensuring maximum customer satisfaction can be challenging if there are not enough resources that you can allocate to improve your business operations. This is a common problem for many businesses that a VA can quickly resolve, even with a limited budget. 
With this being said, you can save a lot on costs by hiring a virtual assistant to work on automation and customer delight. The skills and knowledge of the suitable VA can improve your processes without spending a hefty amount.
More time to focus on high priority goals
Being a solopreneur with a mountain of tasks piling up on your plate, the chances of finding time to work on the strategic part of your business is low. You spend your time doing the most tedious tasks in the company leaving priority goals untouched. 
Hiring a VA will relieve you of this problem and the risk of experiencing burnout. You shouldn't spend your time doing administrative work all day. Protect your most valuable asset by delegating tasks and focusing on your top priority goals.
Get tasks done even while you sleep
The beauty of outsourcing is that you can hire virtual assistants from any part of the world with different time zones. Use this time difference to your advantage and have your business operations running even when you're asleep. 
Creating a schedule that will work for everyone and the business increases your productivity twofold without spending much.  
Access to special/technical skills
The global workplace market is full of talented individuals and veterans in the industry. Outsourcing gives you access to people with world-class technical skills and specialization that can put your business on a different level. Use this leverage to advance your operations, increase sales, and keep up with the global market.
Improves business flexibility
Virtual assistants are highly flexible, which means that they will always be there whenever you need them. They can work with your schedule, making it easier for you to finish more tasks than usual. Having a VA also adds to your business productivity level since more people work on achieving the company goals.
How to Find the Best Virtual Assistants
It is easy to hire someone and perform the duties of a virtual assistant, but using the right system of hiring would result in finding the best virtual assistants for your business. Here are the basic steps you should follow to find a premier VA:
Identify tasks you want to delegate
Start with listing all the daily tasks that usually slow you down and can be delegated. It is best to conduct a time audit if you don't know what tasks to outsource. From your time audit, identify the repetitive and time-consuming ones and start from there.
Make a job post or contact outsourcing companies 
Once you've finalized the tasks you want to delegate, you should proceed to find a potential virtual assistant through a job post or an outsourcing company. 
In making a job post, you must be clear with the information and requirements for the applicants. It is easier to connect and find the best VAs with outsourcing companies if you're new to outsourcing. 
Target competent individuals such as VAs from the Philippines. They are known for their strong work ethic, culture, and competence that are vital in any business area. Publish your job posts on workplace markets such as LinkedIn, Upwork, FreeUp, and Facebook.
Interview, hire, and train
The last step to working with the best virtual assistants is to interview, hire, and train. This process is significant in testing their capabilities and knowing their culture. Look out for red flags and mitigate them quickly.
Best Practices in Managing Virtual Assistants
An excellent management style makes virtual assistants become the best version of themselves as a person and a part of your team. Take note of these practices to ensure a healthy work culture and a group of best-performing VAs:
Set an onboarding meeting
Going through the whole onboarding process is vital to introduce new hires to your company culture and their responsibilities. In an onboarding meeting, you should discuss clearly with the VA your expectations and how you can both work your way to it. By organizing this, you'd establish a connection that would help you effectively manage your team.
It is also helpful to be observant during the stage and spot possible red flags. Deal with issues immediately so it won't create nuisance in the workplace. 
Provide Standard Operating Procedures (SOPs)
A standard operating procedure is a video, document, or any file enumerating the step-by-step process of jobs in the organization. SOPs are used to brief new hires on their roles in the business and resolve any confusion in the process.
SOPs will save you time in guiding your new hires through the step-by-step process of their responsibilities. 
Talk about your company culture
Discuss your business goals, objectives, mission, vision, work environment, and ethics with your team members. Being open about your company culture aids in motivating your employees and securing a goal-oriented mindset. 
Conduct periodic 1:1 performance reviews
Make time for a one on one performance review to analyze your team members' capacities. Give your honest comments or constructive criticism to motivate them. To further boost employee morale, show appreciation for their efforts in the business by complimenting them.
It is also the perfect time to connect with them and ask for feedback that you can use to better your business and management.
Provide further training to help them improve their skills
Employees highly value a job or company that provides development opportunities. Your business also benefits from giving further training to improve employees' skills. It will result in better job performance, increased productivity, and loyalty.
Work Smarter, Start Outsourcing Today
This article shows just a glimpse of what outsourcing to virtual assistants can bring to the table. There are many more tasks and benefits that they can do for you. It is now up to you how you'll use this information to be one step ahead of your competitors in the growing industry.
Maximize your resources in taking action for your business. Do not wait for the right time to outsource and start today. By working smarter, you bring yourself and your company closer to the success that you've always dreamed of.
Discover more about outsourcing and
how you can maximize it for your
business success!
Get a copy of our E-book: Guide to Outsourcing.
DOWNLOAD NOW