Beyond Metro Manila: Remote Work Employees from Different Locations in the Philippines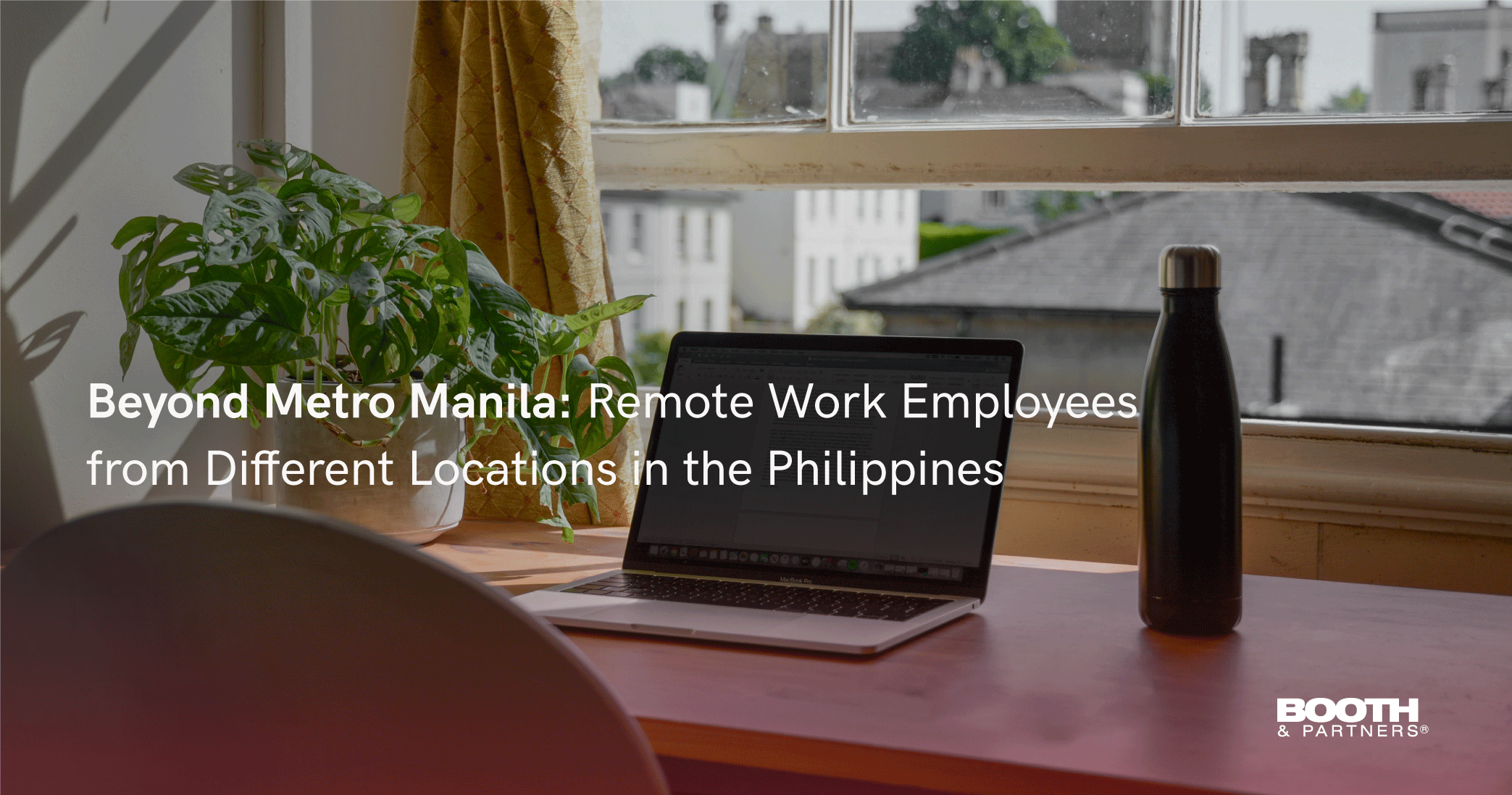 When the COVID-19 pandemic started, working from home suddenly became the work setup for a lot of organizations. But today, companies are now figuring out that the pandemic has accelerated a location-agnostic mindset in the corporate world. Working remotely has traditionally held a bad reputation, but more and more companies in the Philippines are adopting work-from-home policies which opened new job opportunities to a lot of talent all over the country.
The truth is, many professionals in the rural areas of the Philippines migrate to the city to find better opportunities in terms of jobs, lifestyle, education, etc. Plus, the labor rate is higher. Urbanization has resulted in major cities becoming overpopulated. But with remote work on the rise, a lot of doors opened to individuals looking for ways that would allow them to get a job in the main city—one that offers a competitive salary package, benefits, and perks—without having to go through the hustle and bustle of Metro Manila city life.
Like these businesses, Booth & Partners also adapted to this flexible modern work setup. We saw it as the perfect opportunity to diversify our tribe by exploring a vast pool of talent from all over the Philippines. There are a lot of main cities and provinces in the country that are thriving with talent.
Transitioning to Virtual Recruitment
COVID-19 pandemic presents a unique challenge for businesses across the globe. Many companies are reacting by optimizing their workforce according to the new demand and market conditions. This new business climate is emphasizing the need for robust and functional remote teams that can extend beyond geographies, time zones, and cultures.
Adapting to the new normal, Booth & Partners developed an online process that allows us to remotely recruit and hire top Filipino talent even amidst challenging times like this. Our recruitment & onboarding process remains fully functional in a virtual format and allows new team members to seamlessly integrate into our remote workforce.
Our Talent Acquisition Manager, Liz Dela Cuesta, shared her thoughts about Booth & Partners' online recruitment and onboarding process:
"Aside from keeping candidates safe, it has streamlined the process with just a few clicks. As a result, it increased the number of candidates we're getting. Plus, candidate experience also improved, eliminating the hours of travel and waiting time. It takes only 30 to 45 minutes to interview in their formal tops and pajamas. Also, we make sure the onboarding process is still engaging. We do live orientation via Zoom, supported by accessible video modules and training material."
One of Booth & Partners' core values is to "Make it happen" and we proved that we can when we rolled out our e-Talent Acquisition process when our remote work setup started.
Stories from Remote Workers 
While most companies in Metro Manila dive into the candidates within the region, other main cities and provinces in the country remain to be unexplored. These locations could represent one of the most untapped talent pools out there. Not only is there huge potential for skilled people, but pulling from these different communities helps diversify our thinking to create and build more innovative teams. 
During the pandemic, we started hiring talented and professional candidates from across the country. We asked how they are doing in today's remote work setup, especially those who are working from different provinces in the Philippines:
1. The one who enjoys deep focus, as told by John Pritz Belleza, Front-end Developer from Davao City
Like the majority of the new hires, I found out about my current job role through an online job search site. With the pandemic situation looking dismal and with major cities becoming virus hubs, I started entertaining the idea of applying for a remote job position online. Remote work job ads after remote work job ads made me realize that the new reality of the work setup is now here to stay. 
After considering my options, I chose Booth & Partners and was employed for a fully remote position as a Frontend Developer with no prior remote work experience, so it was just down to trying to figure out the "remote" part of my new career.
As a Web Developer who is used to the office environment, what worked for me best is to take a structured approach. From personal to productivity to team productivity, I had several questions in mind that I addressed first like how do I manage my time and tasks independently? How can I gain more focus? How can my peers and supervisors rely on me with minimal supervision? How can I communicate more efficiently?
Once I started getting my feet wet, things became more natural, and slowly felt like we were in an in-office arrangement. Working from home has been a quieter, more convenient working experience which allows me greater focus because at least for me, there are fewer distractions and more time on my hands.  The communication and productivity tools and knowing how to use them are very crucial to making this happen. 
Additionally, despite not being able to attend onsite events, the company still creates successful and engaging virtual activities like team buildings and Slack games. These activities help me feel included as well as get to know other employees from various departments. All of these and more are the reasons why I have started to prefer this work setup. 
About Davao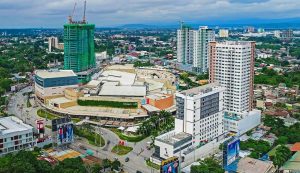 Photo Credits: City Government of Davao https://bit.ly/3iU4Kqt 
Davao is the third-largest city in the Philippines known for its bustling economic activities and state-of-the-art amenities. It serves as the main trade, commerce, and industry hub in the Mindanao Region. The economic performance of Davao is 9.2% in 2016, as measured by the Gross Regional Domestic Product (GRDP) and Gross Regional Domestic Expenditure (GRDE). It boasts its 98.7% literacy rate in 2015 and employment rate of 82.1 in 2020. 
Davao is recently riding on its success as one of the safest cities in South East Asia according to the report of The Manila Times. Two of the things that make it a viable destination for outsourcing projects are its open atmosphere and location, being almost devoid of any geographic calamities.
2. The one who misses those little chitchats and office vibe. as told by John Paul Sison, Customer Support Specialist from Lingayen, Pangasinan
One time I wondered, "What can I do to enjoy the little things here in my hometown while having a job that can sustain my needs?" I have been trying to find an opportunity that would allow me to maximize my time and other resources until I heard about the job openings at Booth & Partners. 
I wanted to maximize my sleep time by not waking up a few hours prior to my work schedule. I want to save costs, take fresh air, and feel the nature in my hometown. Fortunately, this remote work opportunity gave me all that. Savoring my time off work and appreciating every bit of this work-from-home arrangement, I can accomplish more things. You can tell that I am a very practical person.
I never thought I could survive this kind of work setup, taking into account that I'm 5 hours away from Metro Manila. Since the beginning, my experience with this work setup has consistently been extraordinary. The recruitment and onboarding process is fast and smooth. What I appreciate the most about it is the coordination between staff. I did not feel in any way that my location would be a barrier to being employed in a company based in Makati, truly we are now living in a global village. 
But honestly, there were challenges. I, for one, struggled to adjust. Being quite a social butterfly who loves human interaction, I miss those little talks at the workspace as well as the physical workspace environment, the energizing rhythm and beat of the people working. I am the type who prefers in-office work because the work environment inspires me to be productive. There are indeed online platforms where we can still connect, however, I now and then long for the in-person presence of my colleagues who likewise turned into my buddies. But, if you're experiencing or having the same thoughts as mine, reaching out to your colleagues for non-work conversations during break times can help you overcome it.
Also Read: Burnout Blues: How to Spot and Stop Work-from-home Burnout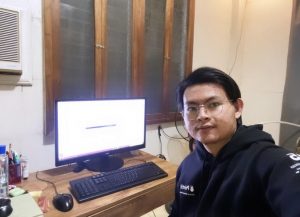 John Paul Sison in his home office setup in Pangasinan
In my case, the remote work arrangement is working great, especially that the company provided me with the resources to support my work. Effective communication, great remote work culture, and regular engagement activities are what make the work-from-home setup more sustainable for me. 
About Lingayen, Pangasinan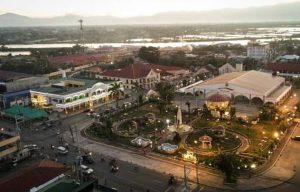 Lingayen Town Plaza in Lingayen, Pangasinan
Photo Credits: City Government of Davao https://bit.ly/3ASFfvU 
Lingayen is considered to be the heart, soul, and face of Pangasinan Province. It's the home for the most delectable Bagoong—a Philippine condiment made of either fermented fish or shrimp paste with salt. According to theories, the salinity of the air in the area is why fish fermentation is ideal in Lingayen, Pangasinan. 
Pangasinan has an employment rate of 94.71% in 2019 and a literacy rate of 96.6%. Its economy is driven by agro-industrial businesses and at the same time the importance of trading, financial services, and educational services in the economy cannot be denied. 
3. The one who doesn't miss the daily commute, as told by Stefanie Concepcion, Customer Support Specialist from Sta. Rosa, Laguna
For quite a long time, it has consistently been my dream to bid goodbye to the hassle of the daily commute; and the remote work opportunity made it possible. More than that, it provided me with additional time to do all my daily activities and hobbies.
I am loving every bit of this work-from-home setup. I don't have to get up so early to make sure I get a comfortable seat on the bus going to the workplace. I don't have to take off a couple of hours of my rest time just to ensure I will not experience the substantial traffic going to Manila right from the South. Additionally, I can eat with my family during meals and play with my pets during breaks. I even have time for my daily workout!
Working in this kind of arrangement helps me have a better work-life balance. If we're on a traditional office setup, most of our time before and after work hours will probably be spent in the traffic. When we finally get home, we're already too tired to function and it will be the same thing every day, and it's kind of exhausting.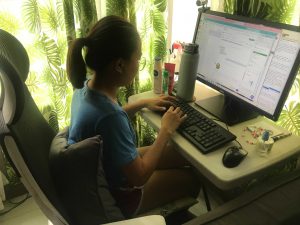 Stefanie Concepcion in her home office setup in Laguna
Remote work helps me save my energy to focus on my role as a Customer Support Specialist. I became more efficient and productive at work and it didn't affect my relationship with my teammates. We still chat as if we're together in an office setup, the only difference is that it's virtual this time. 
The company's engagement activities help us get along with other remote work employees from different departments. I feel included as I always make sure that I am active during meetings and whatever activities we have. You just have to take extra effort if you truly want to be involved. 
Also Read: How to Achieve Work-Life Balance While Working Remotely
About Sta. Rosa, Laguna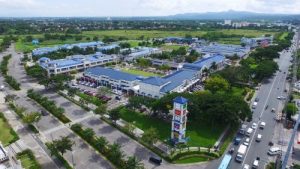 Greenfield Paseo Outlets in Sta. Rosa, Laguna
Photo Credits: Orange Magazine https://bit.ly/3ARCRWl 
Sta. Rosa is a first-class and second-largest local government unit in Laguna. In 2020, the CALABARZON region, which includes Laguna, recorded an employment rate of 87.6%. The location is popular for several manufacturing plants in industrial estates as well as for being the site of one of the famous theme parks in the Philippines, the Enchanted Kingdom. So when we're finally 100% free to go out with confidence, buzz Stefanie and explore more about her hometown!
4. The one who is family-oriented, as told by Roberto Ricasa Jr., Customer Experience SME from Cavite
My family, friends, and colleagues call me "Arvee" and you can call me by that name too. I was searching for an opportunity that would allow me to look after my family while working, and fortunately, I came across Booth & Partners' remote work job positions. 
I discovered that telecommuting is really advantageous from all points since I don't need to stress any longer over the gridlocks and getting up too soon. Who wouldn't want to skip those everyday parts of our lives pre-pandemic? Particularly for employees like me from Cavite, which is hours away from Metro Manila.
Fast forward to my recruitment and onboarding moments, everything seemed smooth sailing. From the clients to supervisors, managers, and leadership team, I love the respect being given to everyone. Plus, all of the company's activities are fun and engaging. 
In my months of working remotely, I believe it's going great for me and my team. Although I have never met anyone in the company in person, I can say that we have effectively made an amazing bond even with employees from other departments. And I know the people who were recruited during the pandemic could relate to me, right? The bond that we made regardless if it's virtual is spectacular! Everybody is inviting and accommodating. All thanks to the great personality of everyone in the company since it is a major factor in having a viable distant group.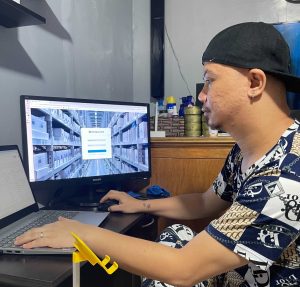 Roberto Ricasa Jr. (Arvee) in his home office setup in Cavite
But of course, similar to anything else in the world, working from home has its fair share of challenges at times. One I've encountered is network interference and blackouts. Unlike in the office where there is internet service and power supply reinforcement. Our data and hotspot don't work that much due to signal restrictions in our area and knowing my situation, the company provided me with Hotspots and emergency lights to assist me with ceaselessly working efficiently and productively. 
In case you're wondering as to whether I recommend remote work to other companies and employees, I believe it's a success at least for Booth & Partners. Taking a gander at our group alone, we never had low scores in attendance and since everybody is comfortable, other metrics are likewise getting higher. But the best part of every day is that I can take care of my family while also doing my role as a Customer Experience SME. Along these lines, it's most certainly a YES!
About Cavite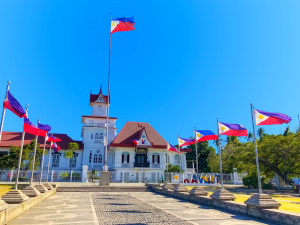 Aguinaldo Shrine and Museum in Kawit, Cavite
Photo Credits: Reddit https://bit.ly/2W78ETW 
Cavite is one of the most industrialized and fastest-growing provinces in the Philippines. It is the historical capital of the country, being the cradle of the Philippine revolution. It is also a part of the CALABARZON region that has an employment rate of 87.6% and a literacy rate of 99.7% among the household population of 10 years old and over. The area has many urbanization and industrialization projects that will soon open doors to many employment and business opportunities.
Taking a better look at the remote work experiences of our work-from-home employees, you can say that each person has a unique take on working from home, but at the end of the day, what truly counts is the employee experience and how a company will handle the remote work setup. How about you, what's your remote work story? 
Also Read: 5 Work-from-home Stories from Our Tribe
Remote Work Opportunities for Booth & Partners and for You!
Remote work setup opened many amazing opportunities for us as a company. It allows us to be a warrior against climate change while exploring wider options of talent across the Philippines. But more than that, it opened many amazing opportunities to individuals from different cities and provinces all over the country without leaving their beloved hometowns and loved ones.
If you're a job seeker looking for greater opportunities, apply for a job today at Booth & Partners! Jumpstart your career and be a part of a company that acts for the environment and human diversity. 
Are you an entrepreneur or a decision-maker looking to tap talent across different regions in the Philippines? We'd be happy to help you find the right people, right solutions for your business needs. Get in touch with us today to know more about our services and how we can help you build your own offshore team.
Discover more about outsourcing and
how you can maximize it for your
business success!
Get a copy of our E-book: Guide to Outsourcing.
DOWNLOAD NOW