5 Best Customer Service Practices to Outlast a Pandemic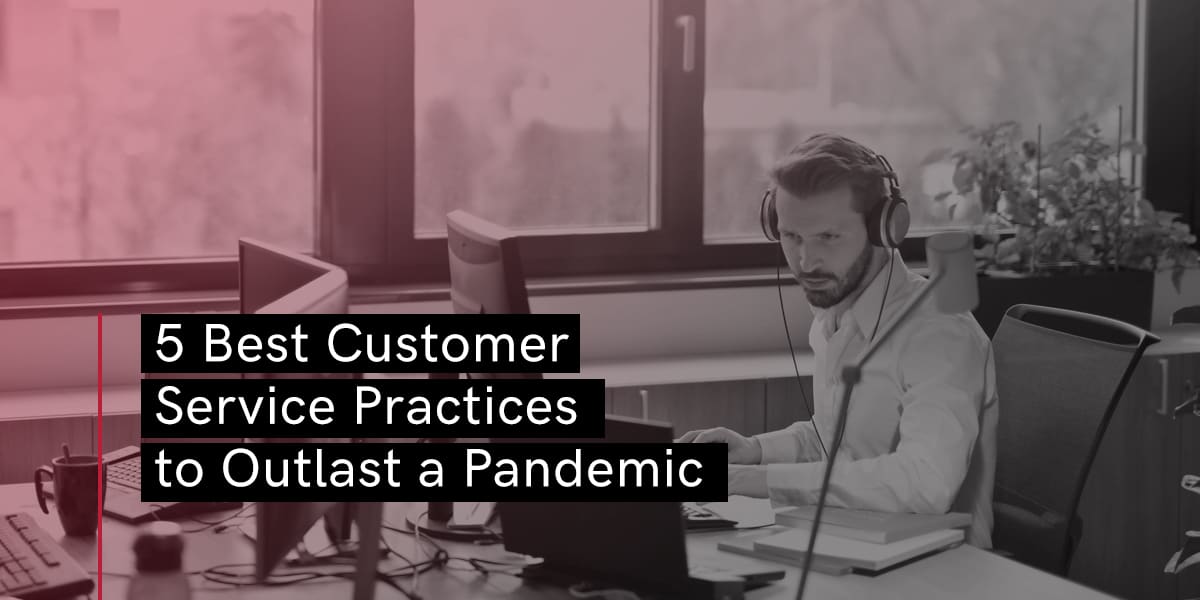 In just a matter of weeks, COVID-19 has overwhelmed lives and businesses across the world. Organizations are now experiencing pressure on generating sales in this period of severe economic hardship, which greatly affected and eventually altered consumer preferences and relationships. This economic strain is real, most especially for small businesses or new ventures that may not have the resources to endure long periods of gravely diminished cash flow.
In the business process outsourcing industry, now would be the most opportune time for customer service leaders to put themselves at the forefront of long-term transitions in consumer behavior brought about by this crisis. Every relationship has an emotional component, and that holds true even for the connection between brands and consumers. Customer relationship is built over time and nourished by challenges along the way, all the more reason for business leaders to help their customers thrive when they are stressed and trying to adapt to the situation. But what can you do to strengthen these relationships when social distancing has minimized personal interaction? Here are some of the best customer service practices to help you survive a pandemic:
Humanize your Brand
While it is crucial to keep the machine running, your brand is going to come across as tactless and unsympathetic if you keep hitting your audience with sales messaging and nonstop discounts. A less abrasive way to stay relevant without sounding insensitive is to handle every piece of content with compassion and transparency. Start off with an email sequence addressing the current situation and how your company is putting measures in place to enable business continuity. Empathize especially with those affected by the crisis and spell out the actions you are taking to help customers, employees, and other relevant stakeholders. Always keep them in the know and make them feel like they are part of your team. ­­Your official website, social media platforms, and mailing lists are the most ideal vehicles to drive transparency and open communication.
Assure Stability
Let your customers know that your company understands the dire circumstances at play. Despite the unfortunate disruption in the way your business operates, elaborate how you will continue to provide them excellent service and assure them that you are doing your best to adapt. Determine the reasons they patronize your business instead of others, and then double your efforts on these critical functions. If your customers value your services and products, maintain these value propositions to retain your clientele. Amplifying these points of assurance is crucial in reminding them that your partnership transcends the hindrances imposed by this crisis.
Accelerate Digital Options
Now more than ever is the time to take advantage of digital platforms to reach out to your customers. Digital adoption has grown strongly even among digitally resistant customers. Digital adoption is a change and learning mechanism that allows individuals to understand the potential of digital resources and leverage each technology to the fullest to drive innovation and optimize processes. And during this difficult time, the rapid development of digital functionalities is essential to ensuring continuity of operations. To make the most of getting through to your customers, you can outsource your customer service function to a service provider. The best thing about an offshore outsourcing partner is that they can help you reduce operational and labor costs, as well as increase your service or product's marketability particularly in times of crisis. You can maximize this outsourced function by using the service not only to respond to customer inquiries but also to generate more sales.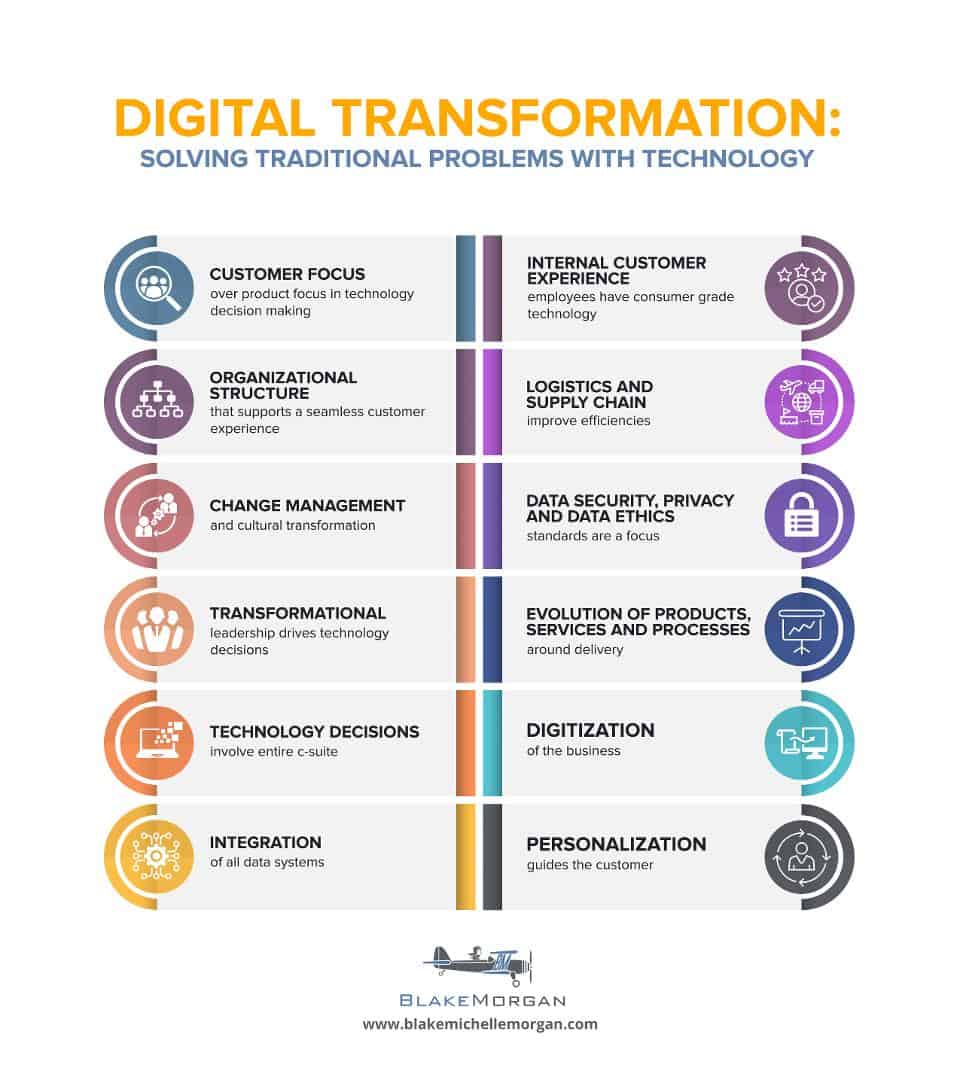 Source: Digital Transformation Framework, Blake Morgan
Set Up a Real-time Pulse on Changing Customer Preferences
Companies should find ways to keep a pulse on fast-changing consumer behavior. Doing so can help you predict order patterns and identify consumer habits in real time. This information will then provide you with action-oriented and in-depth behavioral insights into how and when your products are used and what you can do to maintain relevance during a crisis. This will allow you to better understand altering preferences and identify opportunities for loyalty with customers that have been transitioning from traditional consumer habits.
Shape the Future Together
We all become more deeply connected after we have suffered together—such emotional realities are also valid in business-consumer relationships. Companies who continue to show their support by delivering excellent customer service even during a pandemic will have an opportunity to maintain these relationships after the crisis. The support and bond will only strengthen over the long term. Go above and beyond in ways that point to the silver linings of the pandemic experience:
Show that your company is well positioned to preserve its revised business model until things go back to normal;
Prioritize actions that align to long-term business strategy; and
Emphasize that your company will come out stronger on the other side of the storm as this will inspire confidence.
A crisis like the COVID-19 pandemic puts both your strengths and weakness in terms of customer relationships under a spotlight. The nature of the response to this crisis is not only requiring organizations to adapt to a digital away of doing business, it is also dramatically changing people's daily experiences. We are in uncharted territory for business marketing; however, you can always exercise compassion. Applying these best customer service practices will also help you build trust. In the end, people will continue to support your brand when they see that you are doing your best to make positive changes despite the challenges.
Check out how we are ensuring business continuity and navigating through the COVID-19 crisis here at Booth & Partners.
Discover more about outsourcing and
how you can maximize it for your
business success!
Get a copy of our E-book: Guide to Outsourcing.
DOWNLOAD NOW