Simple and Effective Ways to Reduce Staffing Expenses Through Outsourcing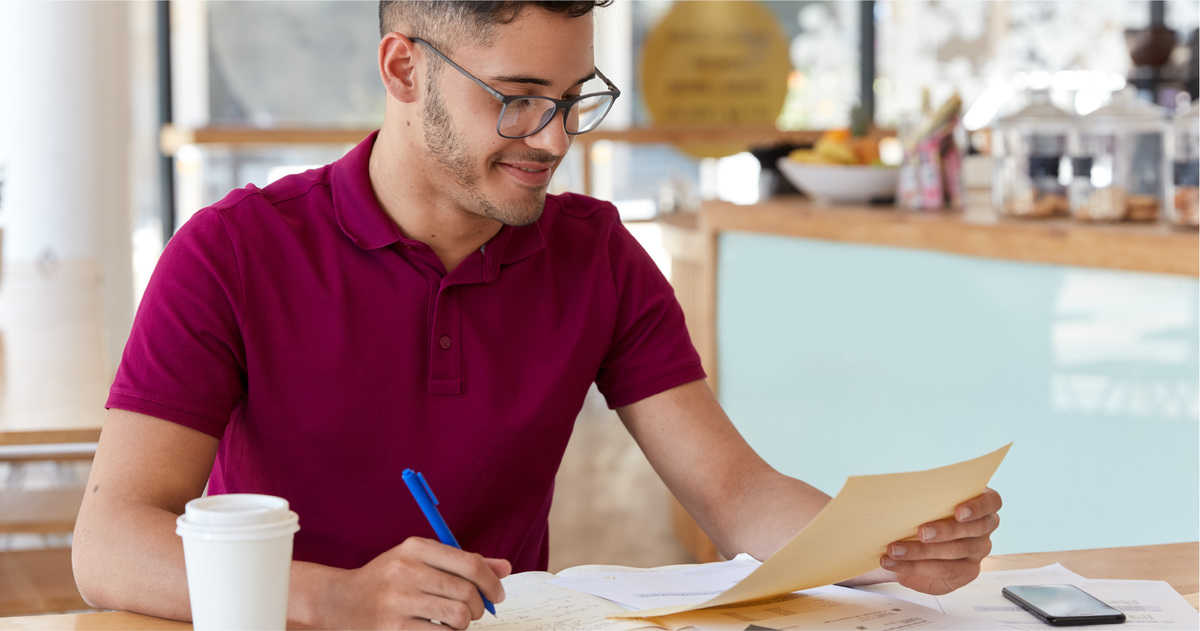 As you may know, labor is often the biggest cost of doing business. It can account for up to 70% of total company expenses. This is why businesses look for strategies to lower staffing costs through outsourcing. But before doing anything, keep in mind that your team is essential and indispensable to your business. Therefore, learning how to properly reduce staffing expenses through outsourcing without the need to change compensation or drastic adjustment can help keep your business afloat and drive it towards growth. 
Questions To Ask Yourself Before Outsourcing
If you are a business considering to outsource some of your tasks, you might have questions that you've been longing to ask. Here are the important questions you need to answer to start your outsourcing journey:
1. What Are My Goals And Objectives For Outsourcing?
This step is highly important as many businesses have failed in outsourcing because of the unrealistic goals and objectives that they have initially set. These goals and objectives shouldn't be kept for yourself, instead, let everyone involved in the process know these so they are also aware of your targets. This way, you can be on the same page and they will know exactly how they can help you.
2. Which Services Or Tasks Should I Outsource?
This is undeniably one of the frequently asked outsourcing questions. Basically, it depends on the needs and goals of your business. You can outsource any process necessary to your company.
If it's your first time outsourcing, it is always advisable to outsource non-core services. Once you get a hang of the idea and how it works, you are now ready to dive deep and scale up your outsourcing program into more complex tasks.
The most common tasks that businesses outsource are the following:
Customer Support
Data Entry
Finance and Accounting
Research and Development
Web Design
Creative Services
Computer Programming
IT Services
Human Resources & Hiring
Payroll Services
Marketing Services
These are all important activities, but businesses prefer to outsource them from a third party because they are also time-consuming. And we know how important time is to businesses. After all, service providers have the infrastructure and almost everything needed to manage a larger volume of work.
Read: 9 Hottest Roles to Outsource to the Philippines
3. Should I Outsource Or Just Hire In-House?
While building an in-house team has its fair share of benefits to businesses, it also requires a lot of effort and can also be costly. You need to have the workspace, equipment, tools, software, and many more. Fortunately, there's outsourcing for businesses that want to skip the stress and save operational expenses while still getting the results they need.
One of the initial benefits of outsourcing is that it saves you time, effort, and costs of recruiting candidates. It provides you the support you need to continuously function with even the simplest business process while you focus on the more important activities. The outsourcing service provider will be the one to handle your outsourced staff.
4. Should Small Businesses Outsource?
Outsourcing isn't exclusive to anyone as even small businesses can outsource tasks. It is for everyone who needs support in their business operations. One of the advantages to small businesses is that it allows them to access professional workers in a more cost-efficient way than hiring them in-house giving them the advantage to scale their business.
How to Lower Your Staffing Expenses
Here are 5 simple tips to help maximize your business funds by effectively curbing employee costs:
1. Reduce Employee Turnover
Employee turnover is when your existing staff leaves to take another opportunity elsewhere. When this happens, you need to hire new or more employees to take over the job. And that is what will make your staffing expenses higher. 
The question here is, "How much does an employee really cost?" 
Believe it or not, it is more than the salary of an employee. It includes the expenses from the beginning such as job advertising, talent pooling, interviewing, background checking, medical examinations, training sessions, and many more. 
2. Allow Your Staff to Maximize Their Time on Important Business Activities
If your people are running on a deadline for major projects, it will be helpful for them if you reschedule all business activities that can be moved to a later date. If you want them to be more efficient and productive, give them enough time to have the tasks done one at a time. It is important to take priority to more important business projects. Also, it's always better to ask for the perfect time to deal with other activities.
By doing this, you get to maximize your time well on tasks that can help your business grow.
3. Cross-Train Employees
Cross-training your people can reduce the staffing expenses of your business. A workforce that is knowledgeable and trained to do a variety of tasks will enable you to make significant changes even with a limited staff without affecting your operations. It will benefit both you and them as they will acquire new skills and knowledge that can be their edge not only for career development but also for personal gain.
4. Review Your Current Processes
As businesses grow, it gives birth to independent departments with different roles in the company. However, in some cases, some tasks are being repeated by several teams. This is when you should eliminate redundancy between departments. It would be great to review your process and be clear about the tasks and roles that each team should specifically play in the company. 
Aside from preventing confusion among your people about who to ask regarding a project, it will also make your business processes faster as the tasks no longer have to go around different departments. It effectively eliminates interdepartmental flow and communications.
5. Automate and Outsource Some Business Processes
Technology and the way companies deal with business processes have enormously evolved in recent years. You can now automate many tasks for a quicker turnaround time. Businesses turn to automation and outsourcing services as they are easier, can handle more duties, and most importantly, cost-efficient. 
When you outsource some of your business processes to an outsourcing services company, you can save costs by up to 70%. It becomes possible as you don't need to purchase equipment, tools, and other materials that your outsourced staff needs. Your outsourcing provider will include the office space and other perks and benefits for your staff. Also, outsourcing service providers use up-to-date tools to speed up and simplify work. 
If you want to maximize cost savings, you might want to outsource BPO services in the Philippines where the labor cost is lower than other well-known outsourcing countries in the world. Plus, the many business advantages you can get from them. 
Key Takeaway
Cutting the staffing expenses of your business isn't like a piece of cake. Most of the time, it is more like squeezing a balloon in which one side gets stretched as you squeeze the other. To balance it, you might need to face difficult decision-making and effective strategy. 
In addition to the points mentioned, if you want to be successful with minimizing your staffing expenses, it is important that you communicate with your employees. The actions above might confuse them if you don't provide sufficient information.
Reduce Your Staffing Expenses through Outsourcing
Start your journey towards a more cost-efficient staffing strategy through outsourcing. If you are looking for a reliable service provider in the Philippines, Booth & Partners offers Staff Leasing and Managed Services. For years, our tailored staffing solutions have been helping businesses of all sizes to save costs and deliver quality services to their clients. Explore more about what we offer by getting in touch with us.
Discover more about outsourcing and
how you can maximize it for your
business success!
Get a copy of our E-book: Guide to Outsourcing.
DOWNLOAD NOW