How to Prepare for and Ace Your Remote Job Interview

The coronavirus pandemic has drastically affected organizations around the world along with their business processes—and one of these is talent acquisition or a remote job interview. Although sourcing talent and screening individuals can be done virtually, the process of interviewing, hiring, and onboarding poses a difficult challenge for recruiters and applicants alike. While many people are not yet accustomed to working from home due to COVID-19, some companies have extensive experience in this situation, with a number of their core business functions already being done remotely and successfully.
Whether you were unemployed before the COVID-19 crisis hit or are looking to make a career change, seeking jobs amidst hiring freezes and layoffs will be a lot harder than before. Organizations are laying off people here and there, while some are reducing their expenses to improve profitability and power through the pandemic. If you are just starting your search or you have been chosen as a viable candidate, you can increase your chances of landing your dream job by preparing for a remote job interview.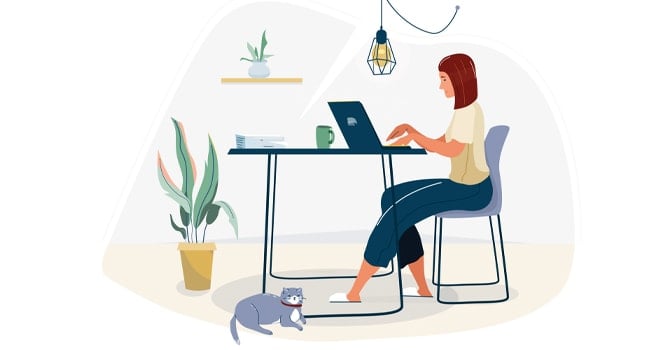 Source: People Matters
Before the Storm
Pick the Right Spot
Choosing the most suitable area of your home for the interview is crucial. Regardless if it is a phone screening or video interview, make sure that the spot is free from any kind of distraction. The last thing you want is noise from your kids or pets. Good lighting is also as critical as a quiet environment. It is important to tidy up the space around you and clear clutter as well. Moreover, if you will use any materials such as portfolio or work samples, send them ahead of time or have them loaded on your screen so you can easily share them if necessary.
Test Your Equipment
Having the interview conducted on a smartphone is not a good idea. Your potential colleagues and superiors are assuming you are capable to work from home and that you have a dedicated workstation—and this includes a high-quality webcam, headset, and microphone. Interviewers would want to see and hear you clearly. Otherwise, having low-grade equipment might hurt your chances of getting the job. Your employers might worry about having to deal with these poor conditions once they hire you. Prior to the interview, spend time familiarizing the platform or application you will be using along with its features and know-how to avoid potential mishaps or technical errors.
Dress Smart
Do the same thing you would for a conventional interview in terms of being on time and dressing appropriately. The good thing about a remote job interview is that you can stay barefoot if you wish. But dressing up from head to toe can help you feel more confident and professional. The right clothing can put you in the correct frame of mind and boost a positive first impression.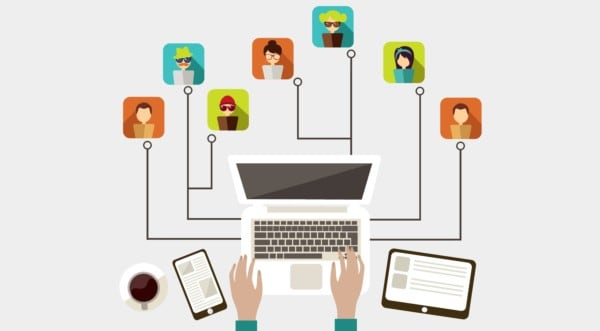 Source: CIEL HR
Showtime
Have Your Resume Ready
A hard copy of your resume will always come in very handy as clicking between tabs is not a good look. Having your eyes dart back and forth between several screens makes you look like your attention is divided. What happens if your screen froze or you encountered other technical difficulties? Same goes for note-taking—an old-fashioned notebook with pen dodges the issue of technical glitches and distracting clicking noise as you type.
Prove You are a Great Fit
In any kind of job interview, applicants talk up prior accomplishments. These include relevant achievements as well as training and seminars attended that could give them the edge on the competition. However, since the role is remote, you may want to highlight your experiences in a remote work set-up. Mention that you have a clear expectation about your ability to execute everything successfully. If you have not worked remotely in the past, you can still use relevant examples, focus on your own values, or emphasize your work ethic. You can also point out the lessons you learned throughout the years.
Ask Pertinent Questions
Some candidates find it difficult to ask questions during interviews, most likely because of being intimidated by the interviewer. Remote work has unique challenges, and a serious job candidate will have thoughtful questions. What communication and collaboration tools do teams use? What does the company do to keep employees engaged and boost their morale? Are there any security strategies in place for remote workers? The interviewer will see that you are not only curious about the scope of your work, but also about other important aspects of the organization. Just remember to limit your questions to relevant ones.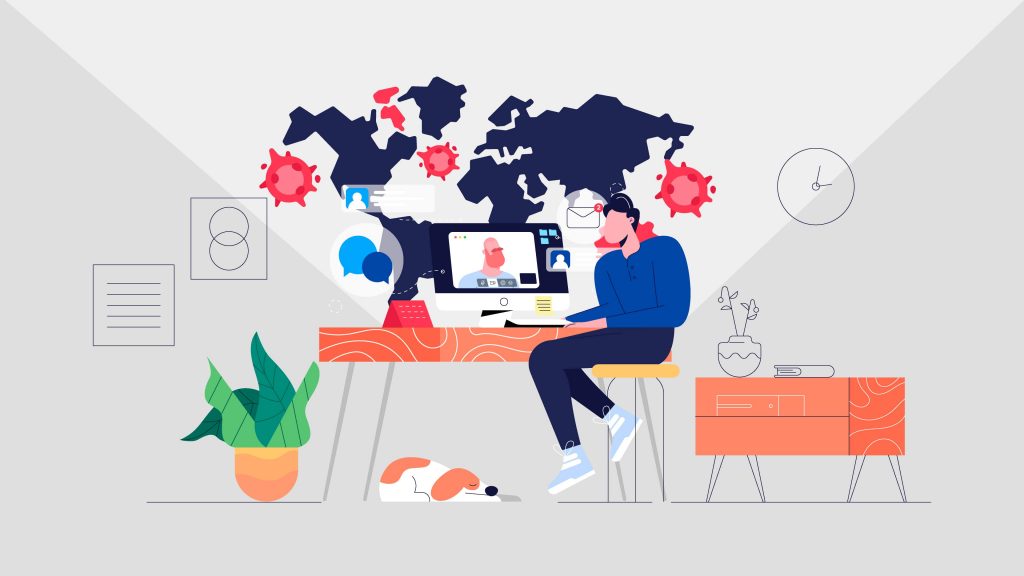 Source : Geekbot
Preparing for the Future
Assess Your Performance
You may breathe a sigh of relief now that the hard part is over. But that does not stop there. Unfortunately, the interviewer will not be handing you a report card that indicates how you performed during the conversation. Reviewing your performance is the best way to learn from the interview. After all, being interviewed is tough and you do not want to repeat the same mistakes in the future. Taking the time to do a self-assessment and tweaking what needs to be changed will put you in a better position next time around.
Follow Up
After the interview, it is only a matter time before the interviewer gets back to you regarding the result. But the days have become weeks and you start to get that sinking feeling. At this point, perhaps all you would want to do is just move on and focus on your other applications—but do not let it slip through your fingers just yet. Always make sure to follow up with your interviewer. Be conversational and restate your interest in the job. You may also send them a thank you note as it is an excellent opportunity to add any important details you may have forgotten to say during the interview. Do not overdo it, though. The key is to remain proactive but professional.
Looking for a job is never easy especially in the pandemic, so do not be too hard on yourself during the process. The global economy will surely recover and until it does, remember that you are doing the best you can to get by. If your interview goes well and you accept the job offer, better hit the ground running and show your new employers that you can be productive and efficient at working remotely.
Seeking remote jobs at the moment? Check out our open roles here and start your B&P journey!