How to Build the Best Remote Customer Service Team for Your Business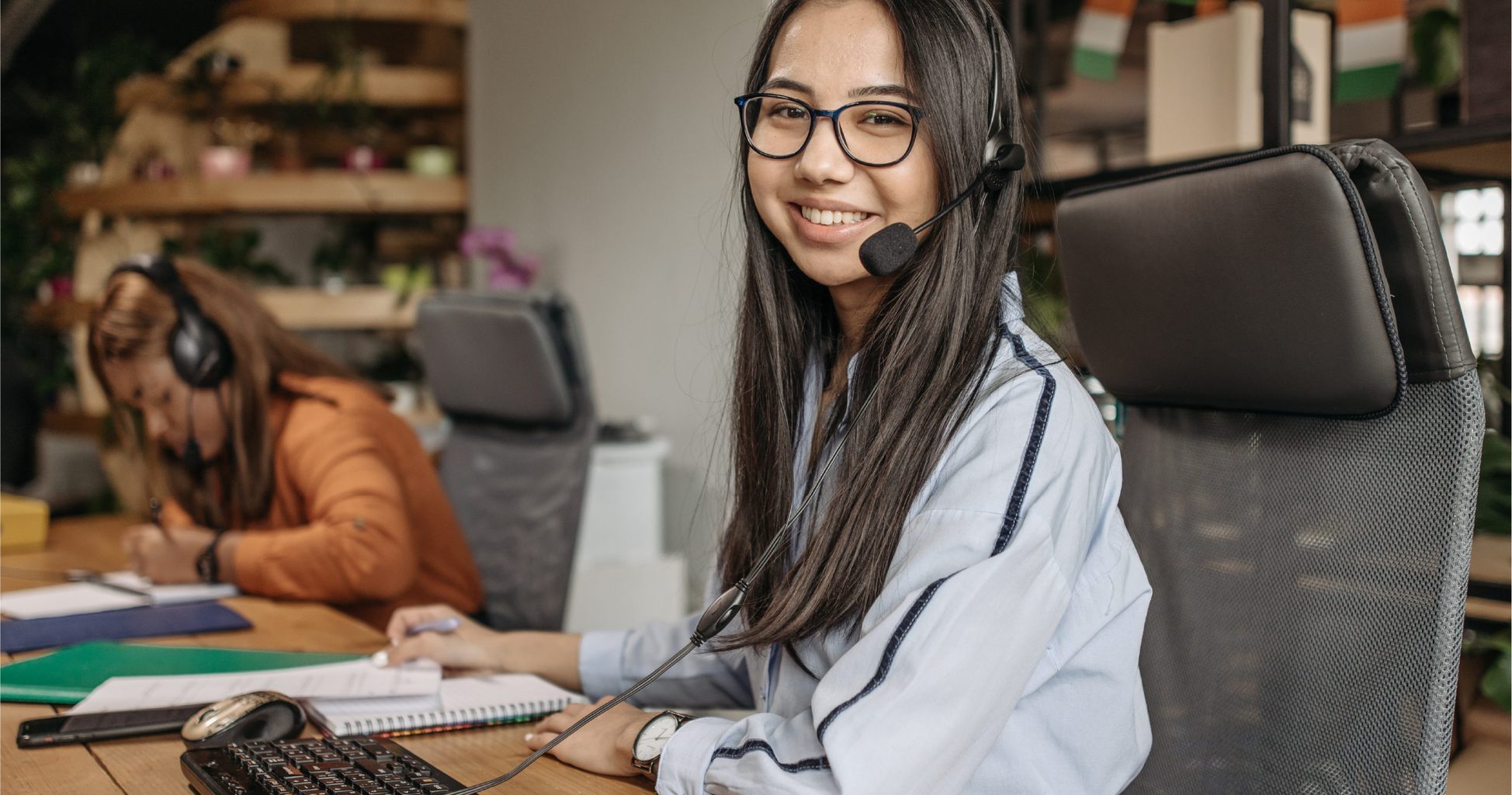 Customer service representatives are your valuable frontline to keep your business trusted by clients. With remote work setup on the rise, many companies have started to build their remote customer service team because of its benefits such as cost savings and additional time for employees' personal development. But here's a question that many businesses would like to know more about: How do you build a remote customer service team that thrives? Let's find out some tips in this article. 
8 Strategies to Build a Remote Customer Service Team
Remote work setup is challenging yet beneficial. When you have a remote customer service team, it's even more important to step up your efforts to continuously thrive. Here are some helpful tips to successfully build and manage your remote customer support. 
1. Hire Talents Fit for the Role and with Good Attitude
When looking for candidates to hire for customer support services, it is already given to consider the ones who fit best for the role. To ensure that you hire the right person for the role, you must consolidate the success factors for a job position as well as identify the behavior, characteristics, and skills that will bring value to the team.
Think of the specific traits you want your team to have and assess the candidates if they are a good fit. During the interview, assess them based on their abilities and attitude. It will help you in the decision-making whether or not they will be a good asset to the team.
2. Use the Right Cloud-based Customer Service Software
Teams working on client support deal with a lot of clients and queries daily. Organizing and assigning tasks can be challenging. That's where customer service software comes in. Before building a group of support representatives, make sure to choose efficient customer support software that has the following features:
Shared Inbox

– To streamline all communication channels. This prevents tickets from being lost, forgotten, or ignored. Plus, you're doing your team a huge favor by making the access easier for them. This guarantees that they have access to up-to-date information to give your clients a great experience.
Ticketing

– To help teams organize and manage tickets according to priorities and distribute them for a smoother workflow. It should also show the complete customer communications for your record.
Shared Notes

– To pass notes back and forth within tickets. So when a ticket is transferred from an agent to another, the notes go with it as well.
Collision Detection

– To prevent both confusion and repetitive tasks. Your software must have collision detection that will avoid reopening tickets and sending repetitive replies from different representatives.
Here are some of the customer service software trusted by many brands:
3. Set the Right KPIs and Monitor Them
Set clear and reasonable targets for your remote customer service team. Having goals to pursue creates a path towards success and can be a motivation to keep doing great. 
Define key performance indicators (KPIs) with each member of your remote team. Once you have determined KPIs, it is essential to monitor and evaluate them. It helps measure the team's progress and efficiency as well as track the areas for improvement. Moreover, allow them to focus on their tasks to create their best work. 
4. Let Your Team be Autonomous and Focus on the Results
Take note that this tip is only applicable to teams with experienced employees, those who can work independently with less guidance.
If your group is ready for this work setup, focus on their results instead of getting detailed reports about their workday. Let them breathe, give work flexibility, and open the door for creativity. These are the types of employees who know what to prioritize. 
When your staff knows you trust them, they will stop working like robots and take your brand to a different level. Based on a study conducted by World Economic Forum, companies that give freedom and flexibility to their employees have up to 20 times the potential to outperform businesses that don't. 
5. Create an Internal Knowledge Base
A knowledge base is a collection of information that commonly includes answers to the frequently asked questions, terminologies, and guides. Its purpose is for self-service—to help individuals find solutions to their problems without asking another person for help. 
Knowledge base plays a significant role in customer service. If you utilize self-service for basic information, both your team and your clients will save time and money. However, it may not be sufficient for customers at times. This is where an internal knowledge base comes into play. 
Now and then, your team members may experience questions or concerns that require further information and research. And given that you're on a remote work setup, they cannot easily pat you on the back to ask a question or seek help. Without an internal knowledge base, your members will have to resort to searching for answers through email or chat, which will lead to delays. And customers don't like being put on hold. Based on research, almost 30% of customer service representative's time is spent searching for information. But when you have a detailed internal knowledge base that's easily accessible, they can simply type the keywords related to the client's concern and pull out the information.
To keep your knowledge base up-to-date, encourage your members towards a knowledge-sharing environment, adding information to the database relevant to your campaign.
6. Foster Great Team Communication 
Keeping your members connected creates a good work environment. It is vital to manage your remote customer service team as it is more challenging to build a great relationship when working remotely. It's your responsibility to remove the spaces between them to foster collaboration. 
Try to communicate or check in from time to time through team meetings, providing feedback and recognition, and sharing project statuses. Take extra effort to get to know your members, understand the challenges they're facing, and be generally available. Let them know that you're there for them, no matter if it's a work-related topic or not. This doesn't mean micromanaging, but rather taking some time to connect with your group. 
One way to tear down the wall and achieve good team communication is by creating a channel for non-work-related topics. It's always great to talk to your colleagues about random things like current events, personal stories, and many more. Also, who wouldn't want to share a funny meme you've seen on social media? It's fun to know you've made your colleagues smile even for a few seconds. 
7. Encourage Self-growth
To constantly create a great customer service experience, you need to take care of your agents. Encourage and support them to grow even through simple actions like giving them access to courses, preparing a list of blogs or books to read, and conducting seminars and training sessions.
When your team feels they're growing, they're more likely to stay in the company. Retaining employees is an efficient strategy to stay consistent with the service quality that could make the clients feel valued. 
8. Recognize and Reward a Job Well Done
This is the perfect opportunity to make your whole group understand the KPIs. They must know the impact of their daily work. Take a few minutes of your weekly meetings to review the team's performance in the past week. 
Research revealed that 69% of employees are more motivated to work if they feel that their hard work is recognized. The best strategy to give rewards without making others feel down is by striking a balance between individual and team recognition. Recognize the members with a stellar performance and reward the whole group for a job well done. This creates a sense of belongingness, preventing other members question their worth.
Recognition and reward sessions help increase team motivation. When your employees feel valued and cared for, it's a domino effect that they're more likely to pass the good vibe to the clients, resulting in an awesome customer experience.
Wrapping Up
There's no secret formula in managing a remote customer service team, just best practices to consider. By nurturing your team with the tips and strategies discussed above, your customer support could foster a culture of productiveness and efficiency, resulting in better customer service that will make people keep coming back. 
Build Your Remote Customer Service Team in the Philippines
Are you looking for a cost-efficient strategy to start your remote customer service team? Let Booth & Partners help you find the best Customer Support! Through our staffing solutions, we build a talent pool tailor-fit to your business requirements. We will provide you with a team of Customer Service Representatives that will surely scale up your business and drives you towards success. Contact us today to know more about our outsourcing services.
Discover more about outsourcing and
how you can maximize it for your
business success!
Get a copy of our E-book: Guide to Outsourcing.
DOWNLOAD NOW