What is Offshore Outsourcing and Its Benefits for Your Business?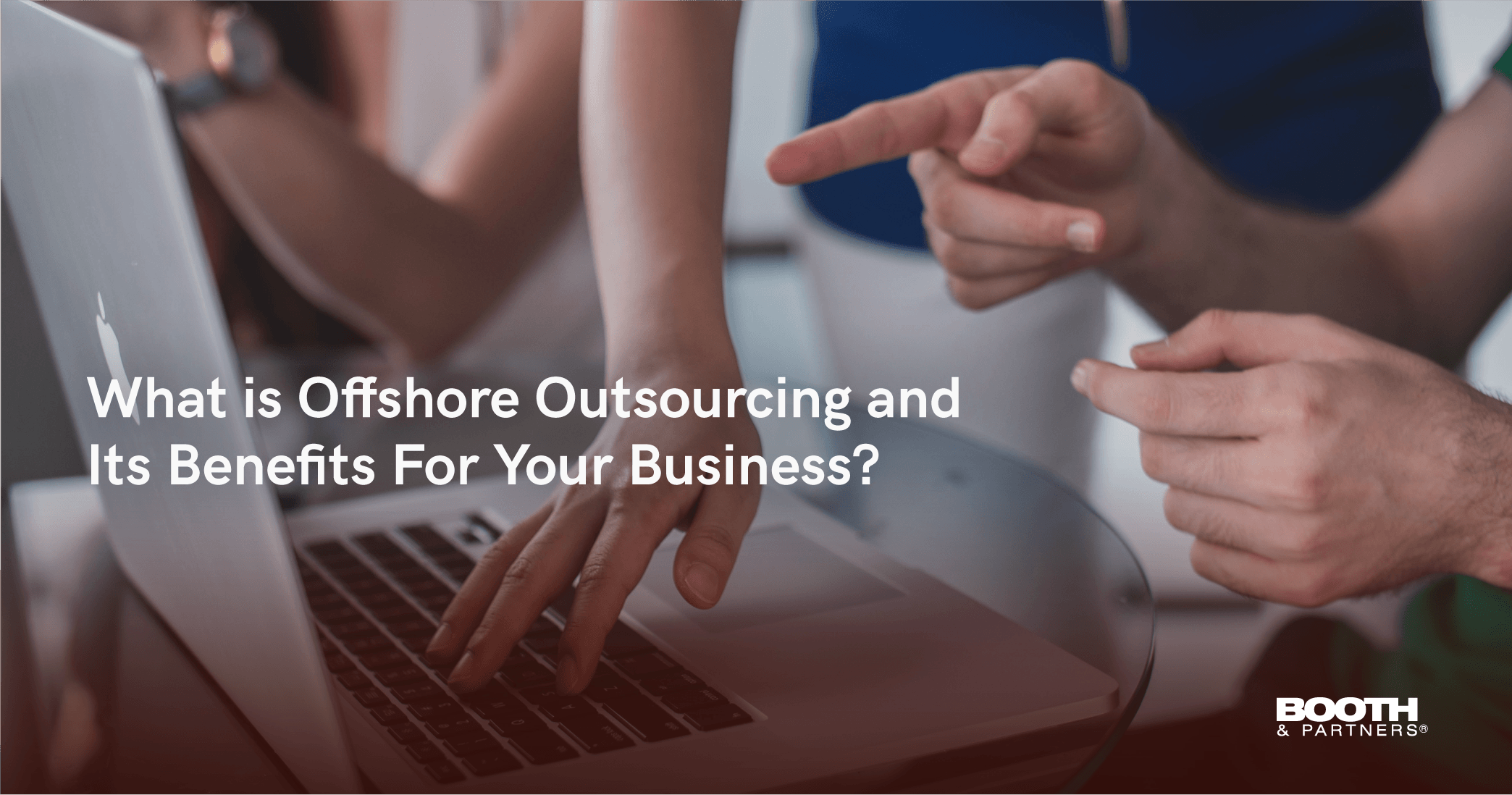 For decades, offshore outsourcing has been a worldwide trend. It helps businesses of all industries and sizes to efficiently meet their goals, optimize their products and services, and grow exponentially. Now, due to the effects of the pandemic, more companies seek out this solution, so they can ensure the consistent growth of their enterprise.
But what exactly is offshore outsourcing, and how does it help businesses like yours? In this article, we'll shed a light on those questions, and help you decide if you should adopt this strategy.
What is Offshore Outsourcing?
When running a business, you need to spend a lot of time, effort, and resources on different functions, systems, equipment, and processes. That's not even counting labor and staffing expenses yet, which can take up as much as 70% of your total business expenses. But with offshore outsourcing, you won't need to mind all of those on your own.
To define offshore outsourcing, we first need to establish what outsourcing is. Outsourcing happens when an organization hires a third-party service provider to perform certain business processes. When you outsource an offshore team, it means that your service provider, as well as your team, is located overseas, where labor costs with the same levels of expertise are lower, like the Philippines.
Offshore outsourcing is not only done by companies to save operating costs. It also allows them to boost their speed to market, service quality, and efficiency. Manufacturing and call center operations are commonly outsourced offshore. But nowadays, more and more companies do this for a wide array of functions, such as IT services, digital marketing, data entry, graphic design, and even HR operations.
Offshore vs. Onshore vs. Nearshore
When looking for an outsourcing partner, there are three types of locations to choose from, namely onshore, nearshore, and offshore. But which one is best for your business? To help you decide, we'll delve into their perks and disadvantages.
1. Onshore
Onshore outsourcing is also known as local outsourcing. Here, your service provider is located in the same country as your business.
The benefits of onshoring are: 
Easy communications.

It's easier to communicate with an onshore service provider since you share the same language and culture.

No time zone adjustments.

Your time zones might be the same or closely aligned as your outsourcing partner.

Accessible team.

The proximity will let you access your outsourced team easily.
However, these are its disadvantages:
Costly.

Onshore outsourcing isn't effective in reducing your budget. To do the same work, onshore providers usually cost more than their offshore and nearshore counterparts.

Limited market expansion.

Since you're in the same territory, there are little to no new markets to tap into.
2. Nearshore
Nearshore outsourcing is somewhat of a midpoint between onshore and offshore outsourcing. A nearshore service provider is located in a nearby country, perhaps one that borders your own.
Its benefits are:
Minimal communication differences.

Here, the time zone, language, and cultural differences are minimal.

Costs less than onshore.

Nearshore often costs less than onshore outsourcing.
However, nearshoring still costs more than offshore outsourcing.
3. Offshore
When it comes to reducing costs, offshore outsourcing is your best bet. There would be time, language, and cultural gaps, but a seamless offshore operation is definitely achievable. Plus, there are plenty of ways to engage and motivate your outsourced team, even if they are on the other side of the globe.
It has other pros and cons, as well, but we'll delve deeper into those later.
Different Types of Offshore Outsourcing
Offshore outsourcing is an option for almost every aspect of your business. But for the most part, these services fall into three types, which are:
1. Production offshoring
Production offshoring is also known as Business Process Outsourcing (BPO). Here, you are relocating physical business processes overseas. It includes a wide array of functions, including product manufacturing, and front-office and back-office solutions.
Front-office solutions are the customer-facing aspects of your business. Such services include but are not limited to:
Customer service

support (e.g. call/contact centers and help desks)

Technical support
On the other hand, back-office solutions belong to the side of your business that the customers don't see. And most of these solutions are concerned with the internal functions of your business. You can outsource back-office services like:
Human resources

Recruitment

Accounting and bookkeeping

Graphic design

Mobile and web development
2. Innovation and software offshoring
This type of offshore outsourcing focuses on computer science and software development services. Asia is the hotspot for innovation and software offshoring, as many Asian countries (e.g. Japan, China, India, and the Philippines) are known for inexpensive and cutting-edge technology. So, a lot of companies are tapping into these tech outsourcing destinations.
The biggest tech companies in the world, especially those in Silicon Valley, are known to utilize this outsourcing solution. And many territories outside of Asia are becoming innovation and software offshoring hubs, as well.
3. System services offshoring
IT systems are now integral in business, and you need to take care of these systems to function properly. This is where system services offshoring comes in.
Here, your IT systems are taken care of by a dedicated team of experts. The team is in charge of the system's optimization, maintenance, repair, and support services. This ensures that your operations always run smoothly, and you can provide the best services to your customers.
Pros and Cons of Offshore Outsourcing
Offshore outsourcing offers many advantages. It helps businesses save up to 70% on their operating costs and gain a competitive advantage in their respective industries. However, it can also bring some challenges as a result of differences in time zones, culture, and foreign regulations. But are these cons enough to outweigh the pros? Let's find out.
The pros of offshore outsourcing:
Reduced operational costs.

The cost of labor, equipment, and materials are often cheaper overseas. This is especially evident in outsourcing

hotspots like the Philippines

.

Access to expert talent.

Specialized labor (e.g. tech and finance ) is often expensive. But with offshore outsourcing, you can gain access to the same level of expertise at a much lower cost. You don't even have to spend time and resources on recruitment, onboarding, and additional equipment.

24/7 operations.

Your offshore teams are in different time zones. So, they can represent your business at any given time, even outside your regular office hours.

Business development opportunities.

Through offshore outsourcing, you can tap new markets in different territories. This gives your brand a wider reach and more business development opportunities.

Focus on core activities.

Allowing a service provider to take care of your business functions helps reduce your in-house workload. So, you can redirect your focus to more important aspects of your company.
The cons of offshore outsourcing:
Difficult quality control.

You won't be able to monitor your outsourced team closely, so you might not be able to apply your own quality control measures. This can lead to missed deadlines and subpar quality of work.

Language and communication issues.

Even if your outsourced staff is fluent in English, they might not be aware of cultural nuances. This can lead to mistranslations and misunderstandings. It can also be difficult to communicate and get a hold of each other when you're in different time zones.

Security and Intellectual property risks.

Your outsource team would have access to confidential information about your business. And since you can't monitor them closely, this can be risky for your data security and intellectual property.
How to Find the Right Offshore Outsourcing Partner
With the right outsourcing partner, you can avoid the negative effects of outsourcing. At the same time, you can also maximize its benefits. To do this, you need to:
Thoroughly understand your business needs.

This gives you a firm grasp of what you're looking for in an outsourcing partner. Determine factors, such as budget, the size of the team you need, and for how long you might need them. Most of all, be clear about your goals.

Consult with a trustworthy service provider.

You need an outsourcing partner that collaborates with you constantly, especially in building, training, and assessing your outsourced team.

Make sure that your outsourcing partner communicates well.

Communication can make or break your offshore venture. So, before choosing a service provider, you need to gauge the way they communicate with you. Make sure that there's little to no communication barrier between you and them.

Learn how they assure quality services.

An ideal outsourcing partner should know the best metrics to measure a team's performance and the best ways to train them. Learn how they can guarantee the quality of their services. And see if it fits your business goals.
A Reliable Service Provider in the Philippines
Are you considering offshore outsourcing for your business? Booth & Partners is here to help. We are an outsourcing service provider in the Philippines that offers Staff Leasing and Managed Services for a wide range of businesses processes.
When you partner with us, we ensure that you retain control over your outsourced staff. We will work with you closely every step of the way, so we can guarantee that your team is always optimized, and can deliver the best results for your business.
Contact us now, and start your offshoring journey with us!
Discover more about outsourcing and
how you can maximize it for your
business success!
Get a copy of our E-book: Guide to Outsourcing.
DOWNLOAD NOW